I have always loved the scenery of the high desert of the Mojave. There is something about the openness of the desert that has always attracted me and made me feel less anxious and not trapped like I do sometimes when surrounded by the concrete jungles of man. Regretfully I even feel that way in the woods sometimes. The open desert and ocean has always made me feel free.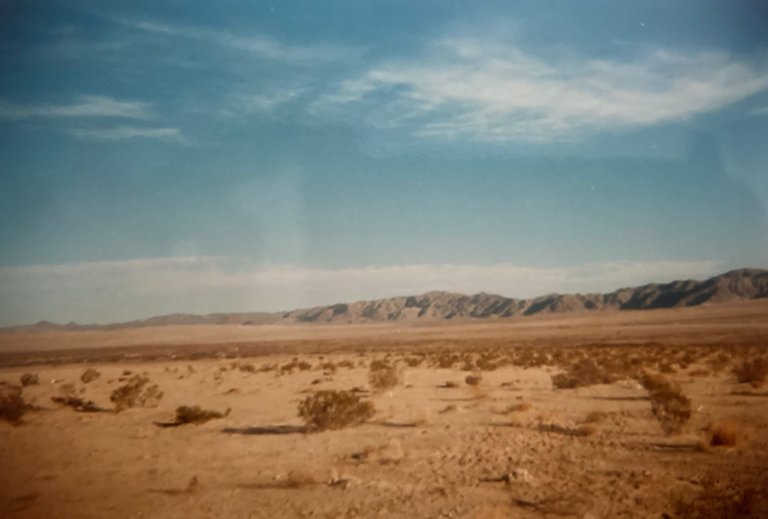 The complete silence you can experience in the middle of the desert is like no other. Then the wind can start talking to you but pray it does not scream at you for it can be unforgiving in the open desert. Being sand blasted is not an enjoyable part of the desert experience. So like any excursion, you should always be prepared and dress appropriately.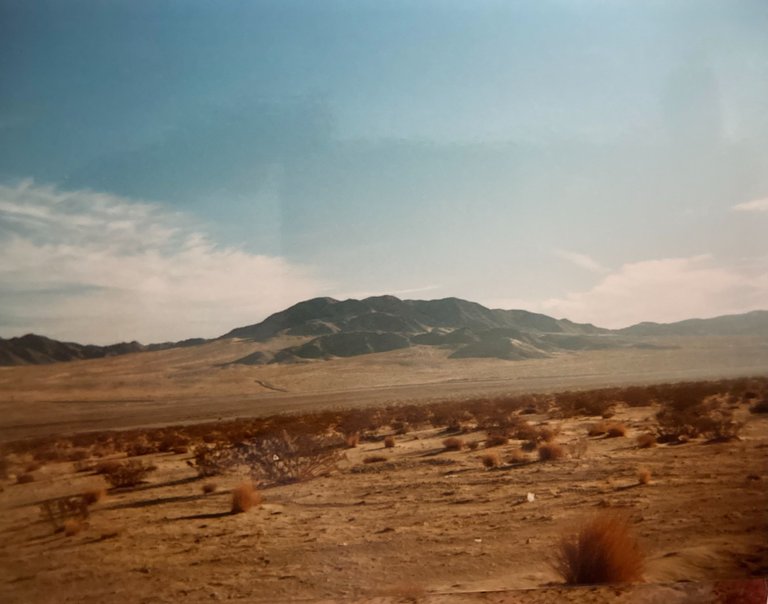 They call it the high desert for a reason, so the high elevations mean the temperatures can get very cold in the wintertime, especially at night. Don't let the term "desert" fool you at all. Even in the summer, the sudden temperature drops at night can be chilling.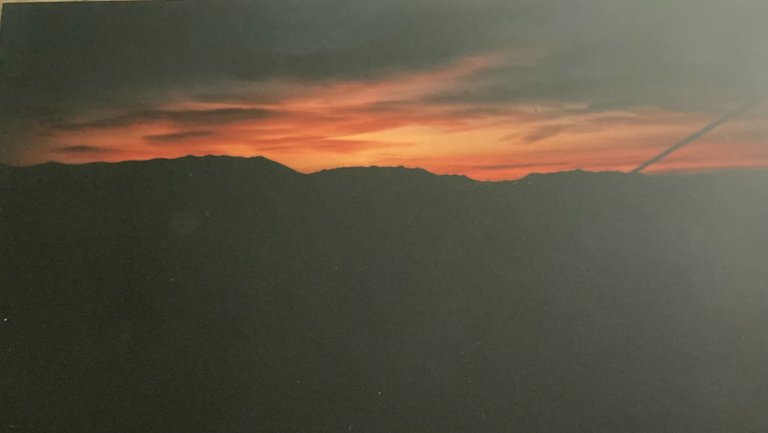 The morning sunrise and evening sunsets are especially beautiful. I used to enjoy grabbing a cup of coffee, if one was available, then taking in the sky and landscape. Occasionally you would catch one critter or another scurrying from its burrow or from under a rock to start its day…or you might catch one heading home from a night of hunting. Those are usually the ones you want to avoid.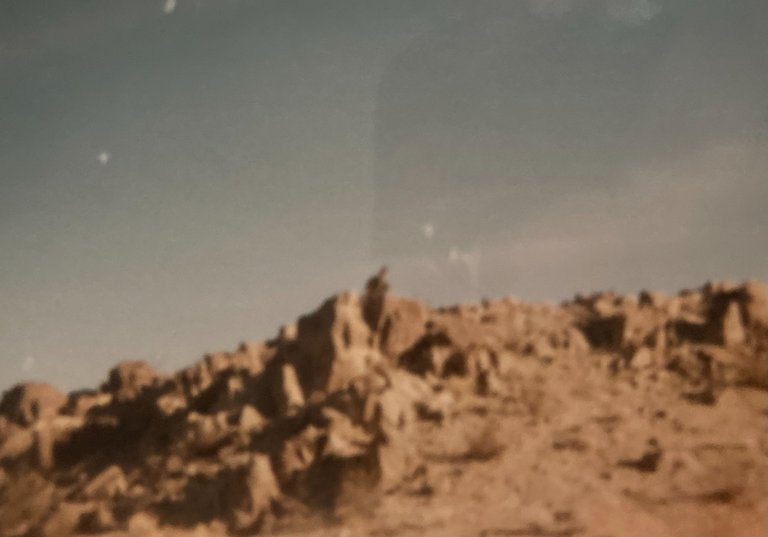 Since this is about nature and natural resources, I have included a bonus photo of one of my old military buddies "P" atop a rock outcrop making a deposit and giving back to nature.

Note: All photos are mine and were taken at some time with some type of camera that I can't recall, think it was a Nikon of sorts, because it was a long time ago. I could not scan them, so retook a photo of them using my iPhone.
100% of this post's rewards goes to the @vetfunding account which supports veterans worldwide on Hive. Don't forget to invest in CAV token to help Veterans around the world get their needs met.