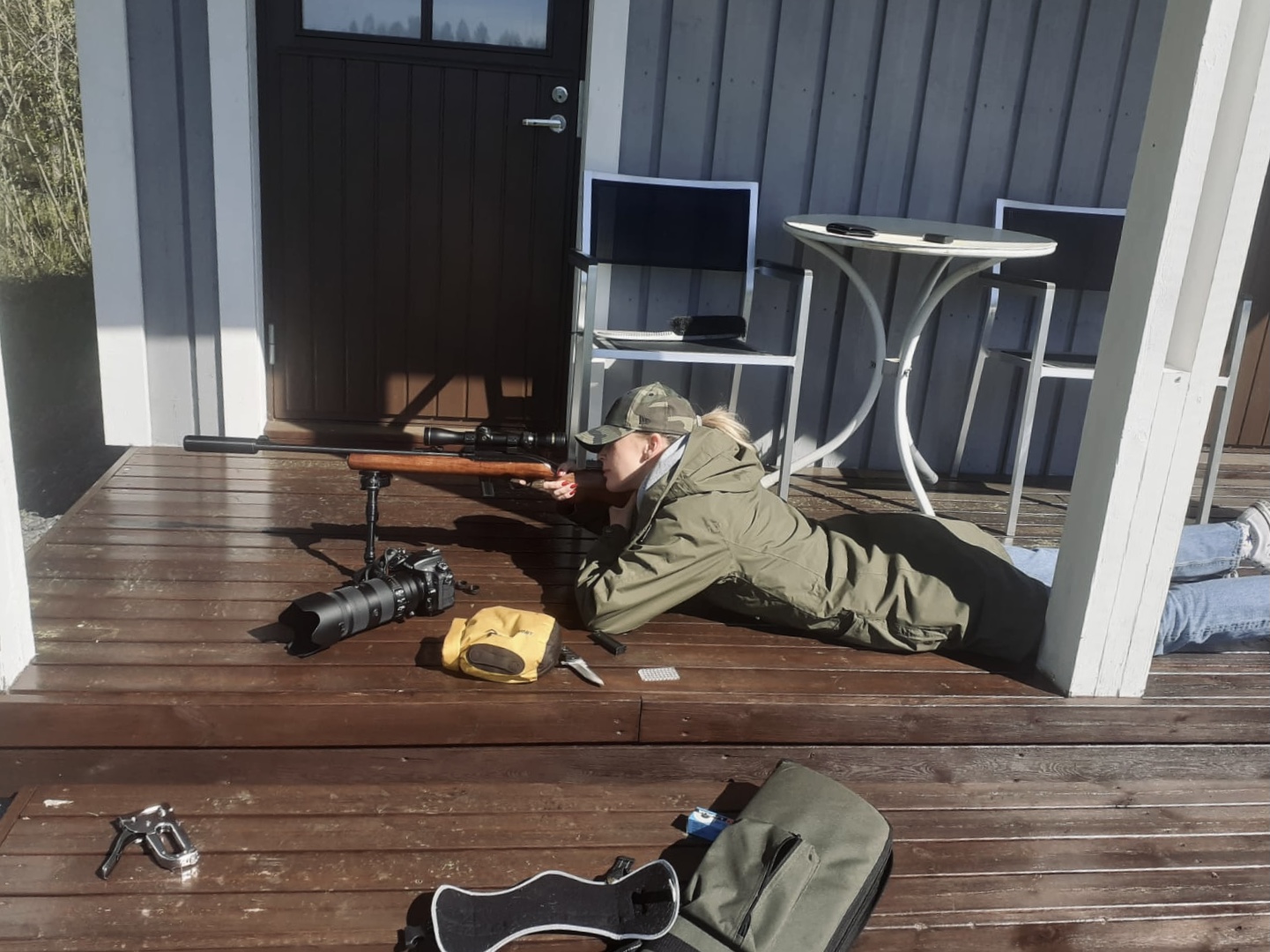 Redneck mode on!


Pretty much in my element in here, even though I've only shot a few times in my life. It doesn't hurt I look good in camo green.
Sadly we didn't have much ammo and most of it went to calibrating the scope. It was still fun though. It's not like we were lazy or anything but I took pictures of the target cardboard and zoomed in so we didn't have to walk the 50 meters and back to see the shots clearly.
Work smarter, not harder.