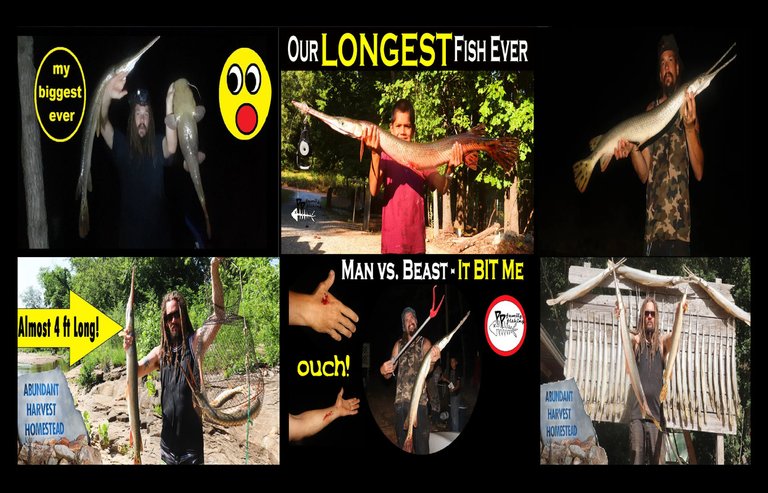 They just keep getting bigger!
Gar fishing over these past couple of years has lead to some amazing experiences. Six of my personal bests for longest gar were caught on camera, and in this video we show one after another. We like to eat these beasts and find them to be delicious. If you've never fished for gar, you really should. It's a blast. Enjoy the show!

SIX GIANT GAR IN LESS THAN 20 MINUTES (Personal Best after Personal Best) - VIDEO

Until next time…
Make today special!
---