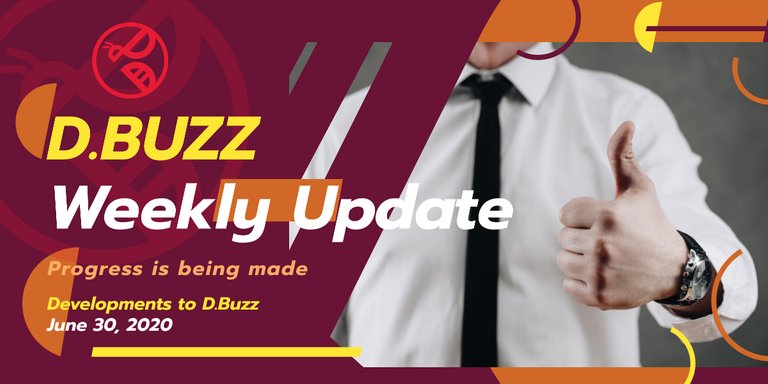 Weekly Project Update from D.Buzz.
Ahhh, Remember the good old days before computers and the internet? Back in my day, A program was a TV show, A cursor used profanity, An application was for employment, and a keyboard was a piano!
Times change, and new things develop.
The same is true over here at D.Buzz!
The last week saw many substantial developments on our platform; we would like to share them with you in no particular order, here we go.
10 Updates to D.Buzz
---
Links posted in a Buzz with an additional image link in the same Buzz did not properly hyperlink. The developers fixed this, and it functions as intended and works well.
---
---
We took down the notice of the slow APIs affecting our site since the problem has been resolved (for now).
---
---
---
Some permalinks were too long; it was causing an error for some users i.e., @gabbynhice; this has now fixed.
---
There was an issue where posts were missing from people's blogs; this as well is now fixed.
---
There was an issue where some YouTube videos didn't have a thumbnail. However, our mighty developers have fixed this.
---
There was an issue where the 2nd, 3rd, etc. occurrence of a hashtag in a single Buzz wouldn't display as a hyperlink. Annoying yes, however, this has been fixed.
---
We added link embeds (a title and thumbnail added to links). It is slowing our site. We will be re-working this code for fast performance and a better user experience shortly. For today, however, this is a new feature!
---
These are some of our updates from the last week. I know that they might not sound super sexy. However, we think they have a refined seductiveness to them.
Do you use D.Buzz?
Have you discovered a strange bug or issue on our platform?
Perhaps you have an idea for development?
Post below and let us know.
Thank you, and have a great week!
D.Buzz over and out.