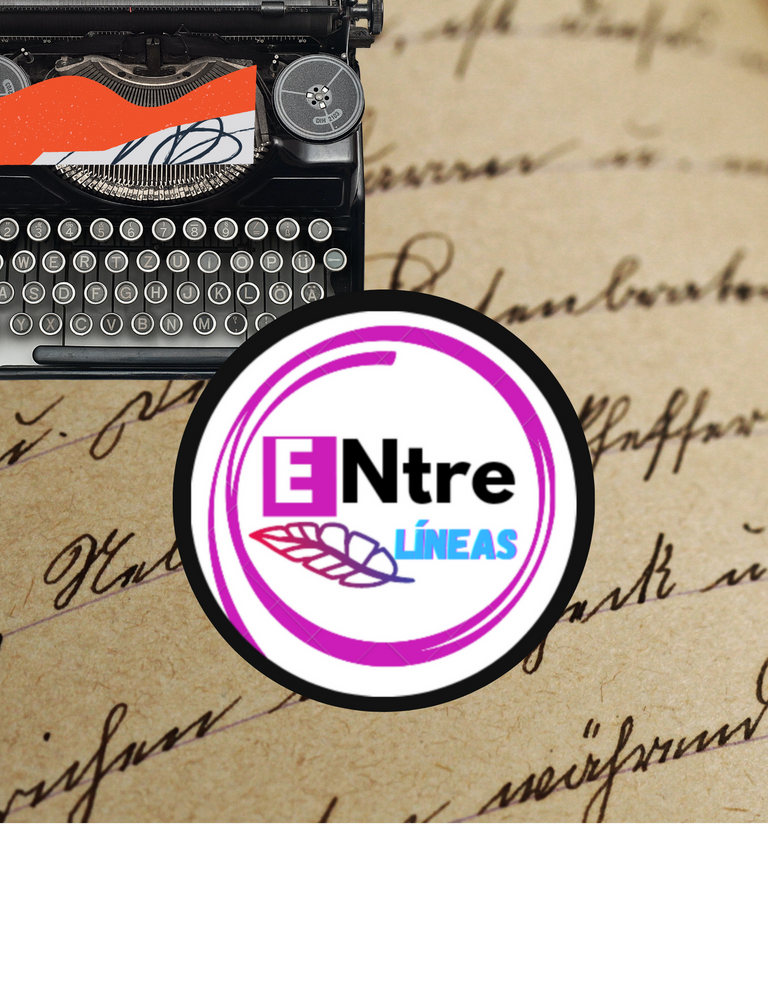 Luego de culminar nuestra semana #9 de #entrelineas y poder leer historias llenas de valentía y pruebas de vida que se convierten en un aprendizaje para quien la vivió y también para los lectores, estamos convencidos que cada escrito viene cargado de una línea emocional que se transmite a través de la palabra.
Luego de la participación de @annafenix66 @brujita18 @janitzearratia65 Y donde expresaron fracciones de su vida que fortalecieron la madurez y la capacidad para responder en situaciones adversas que nos recuerda lo corta de nuestra existencia y por tanto la importancia de vivirla a plenitud.
Para continuar con esos destellos de conocimiento, esta semana de refleja un tema que para muchos será divertido pues como seres humanos debemos buscar las estrategias para que la sociedad pueda voltear su sentido arraigado con estereotipos sexistas que aún afectan poder palpar la igualdad.
After culminating our week #9 of #entrelineas and being able to read stories full of courage and trials of life that become a learning experience for those who lived it and also for readers, we are convinced that each writing is loaded with an emotional line that is transmitted through the word.
After the participation of @annafenix66 @brujita18 @janitzearratia65 And where they expressed fractions of their life that strengthened the maturity and ability to respond in adverse situations that reminds us how short our existence is and therefore the importance of living it to the fullest.
To continue with these flashes of knowledge, this week reflects a theme that for many will be fun because as human beings we must seek strategies so that society can turn its ingrained sense with sexist stereotypes that still affect to feel equality.
---


Como cada semana te queremos dar la posibilidad de proyectar interesantes líneas y convertirte en un referente positivo. Así que anímate a vivir esta fantástica experiencia y únete al poder de expresar, por tal motivo #entrelineas en su semana #9 te brinda la posibilidad de crear una historia al revés, cómo todo sabemos en la sociedad actual frases como "los niños no lloran" "las niñas no juegan fútbol" son muy comunes, entonces te imaginas poder crear una historia donde los niños puedan llorar, son miedo a ser señalados y las niñas puedan jugar un deporte característico de hombres, ambas situaciones son un ejemplo pero quizás ustedes puedan crear fantásticas historias para contar a nuestra generación de relevo.
En esta oportunidad queremos invitar especialmente a participar a los hivers:
@cleydimar2000 @maykk @susurrodmisterio @kellyrsa @jmartinezp @lisfabian @davidpena21 @daniel2001 @crisch23
As every week we want to give you the possibility to project interesting lines and become a positive reference. So come and live this fantastic experience and join the power of expressing, for this reason #entrelineas in its week #9 gives you the opportunity to create a story in reverse, as we all know in today's society phrases like "boys do not cry" "girls do not play soccer" are very common, then you can imagine creating a story where boys can cry, they are afraid of being singled out and girls can play a sport characteristic of men, both situations are an example but perhaps you can create fantastic stories to tell our generation of relief.
In this opportunity we would like to invite especially to participate to the hivers:
@cleydimar2000 @maykk @susurrodmisterio @kellyrsa @jmartinezp @lisfabian @davidpena21 @daniel2001 @crisch23
No olvides:
🏵️Tú publicación debe ser original.
🏵️ Colocar las fuentes a las imágenes.
🏵️El escrito debe poseer 500 carácteres antes de cualquier traducción.
🏵️ No olvides invitar a tus amigos a unirse y compartir su historia.
🏵️ Recuerda comentar otras publicaciones.
Don't forget:
🏵️Your publication must be original.
🏵️ Place the fonts to the images.
🏵️The writing must possess 500 characters before any translation.
🏵️ Don't forget to invite your friends to join and share their story.
🏵️ Remember to comment on other posts.
---

*Sigue nuestras cuentas:
@Womentribe
suscribete aquí @colmena-139925
twitter
Instagram
Te invitamos a formar parte del trail de curación

¡Gracias por detenerte a leer!
Fotografías editadas en PicsArt
Banner y separadores elaborados en CANVA
Nos vemos en la próxima publicación.
Tengan un feliz día.