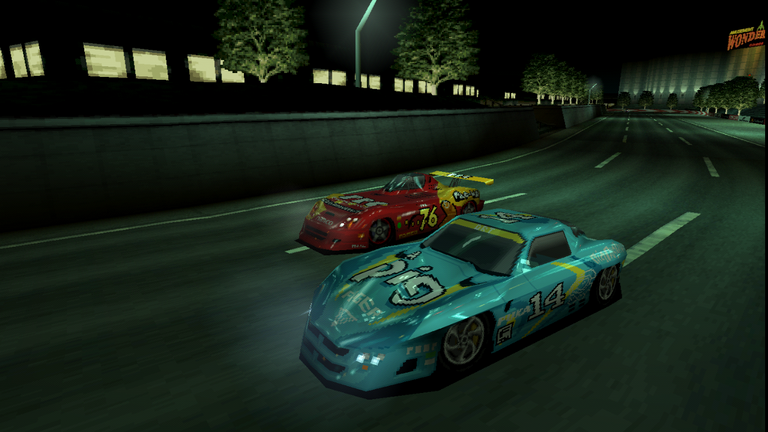 ---
I've started working on a post where I talk about the many benefits, struggles and the status where emulation of video game consoles has got to today, as the topic of Emulation is one that I'm both quite familiar with and interested on (though no, I'm not an emulator developer 😅), but as that is still on the works, I thought in making a review of one of the most recent emulators that has caught not just my attention, but also everybody else's with its leap in quality compared to everything before it.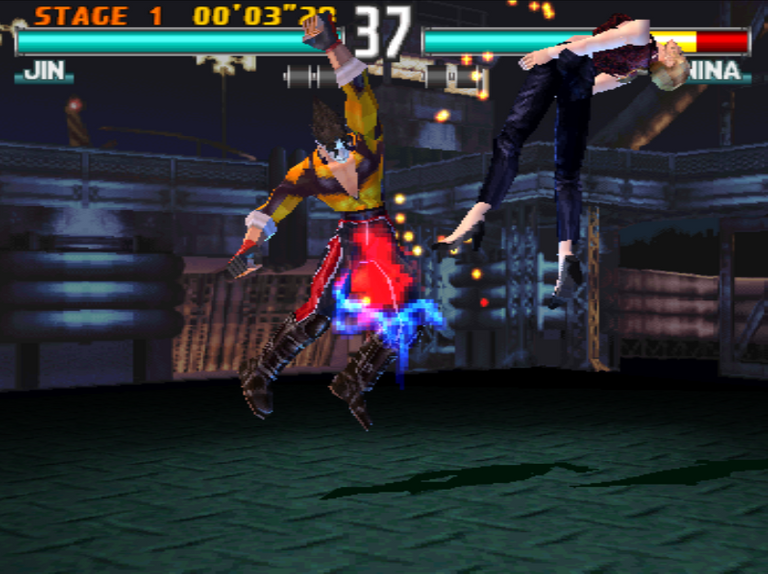 Duckstation started reaching playable games on the first months of 2020, at which point people were quite impressed with how fast it was making progress in efficiency and praised by the GUI being very intuitive, similar to Dolphin's GUI (which is due to the fact that Stenzek, the main developer, was a Dolphin developer too). Compatibility and performance started rising quickly, and today it is considered a full-fledged emulator and the main recommendation for emulating PS1 games.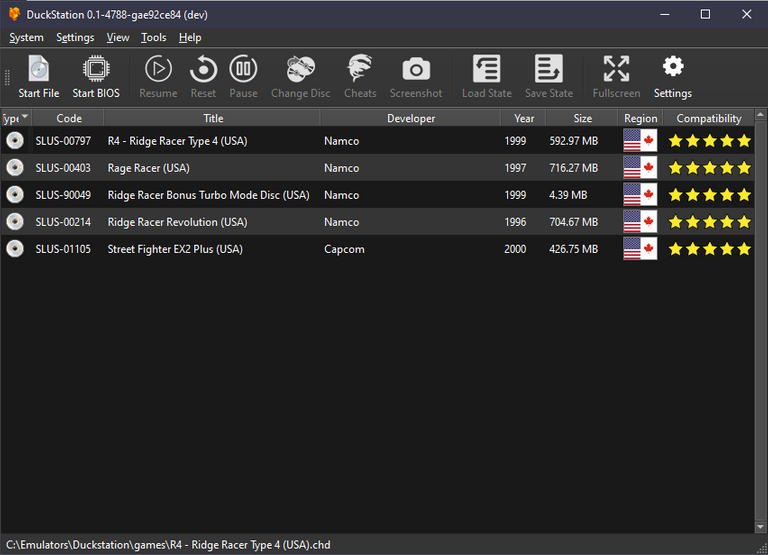 While it requires a BIOS file unlike some few other older emulators, the compatibility with pretty much every game you might think off makes up for it, supporting BIN/CUE files, CHD files (which are compressed AND lossless), and even PBP files, which is the format you see for PS1 games converted to be played on the PSP. It also supports disc-swapping for those multi-disc games, supports emulating MultiTap (for games that support four to eight players) and peripherals like the neGcon (mainly used for early racing games that didn't support the Dualshock), the Playstation Mouse, and the GunCon (for light-gun games like Time Crisis and Point Blank).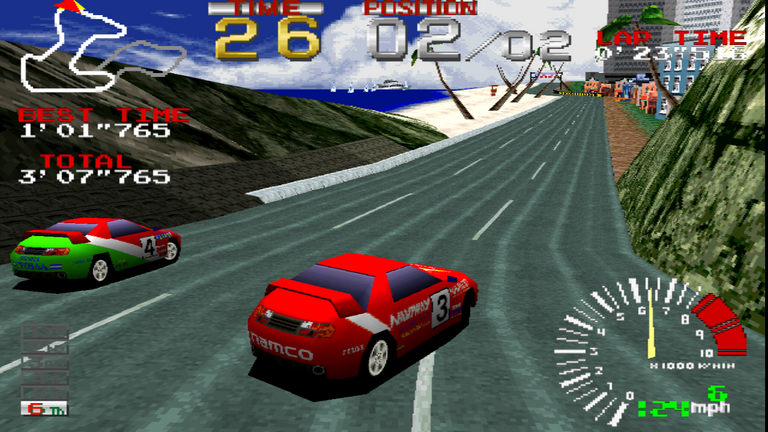 The enhancements range from increasing the internal resolution to a widescreen hack which actually works to expand the screen in any aspect for most 3D games (which means that, for example, you can get 21:9 widescreen instead of just 16:9), PGXP options which could make polygons stop "wobbling" and correcting texture warping like in original hardware (which could lend to more stable-looking models), using post-processing plugins to add shaders like scanlines and bloom, and if you remember from the first time I've ever talked about this emulator, support for RetroAchievements, which adds community-made achievements to a select number of games.
A video showing a comparison between the same game running with and without PGXP correction features enabled. While it uses another emulator, Duckstation features these features as well.
Of course, while the widescreen and PGXP features might not be compatible with all games (mainly 2D games and random exceptions), you can still opt to play with the "most authentic" experience with native resolution and have a choice to use Software, Direct3D11, Direct3D12, OpenGL and Vulkan for the graphics, depending of what you have in order to get the most out of the emulator...though it is also quite lightweight to run in most computers thanks to some great optimization.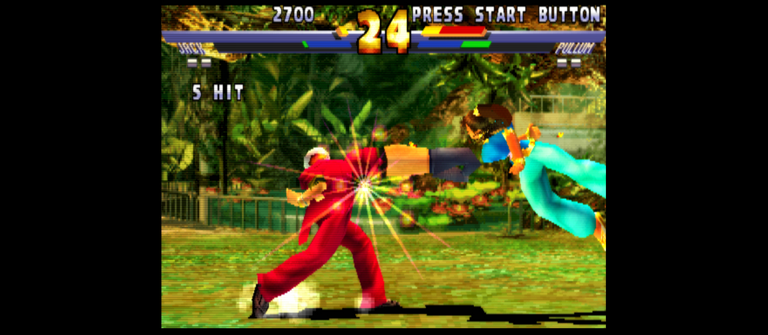 With all of these quality-of-life features, including the option to have each game save on their own memory card, bypassing entirely having to deal with a virtual memory card getting full with game saves, and overall having the games play very well, Duckstation is definitely the best emulator to play Playstation games with, between being a huge leap of quality from older emulators like ePSXe and psxfin, and being way easier to use in its interface than Mednafen and PCSX-R. It is avaliable to download here for Windows, Linux, Android, and if you would like the emulator's interface to be more friendly to gamepads on PC...it actually has a Fullscreen UI included for that purpose!
And well, if you have any games in mind which would be cool to make screenshots of, Duckstation also has a screenshot feature, and paired with your ingenuity, whatever options the game gives you and the widescreen hack, you can get some cool pictures if you are creative enough. As proof of that and to end this post, I'm leaving some few cool shots I took of Ridge Racer Type 4 (the phone aspect ones being...for my phone), along with two links for the full albums of those screenshots (desktop size, phone size).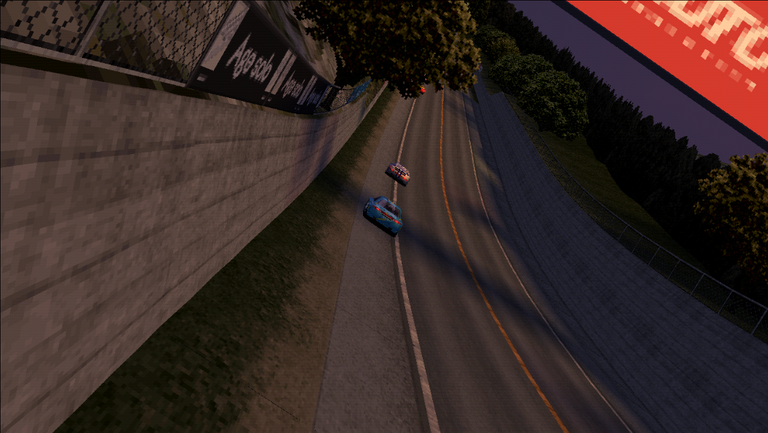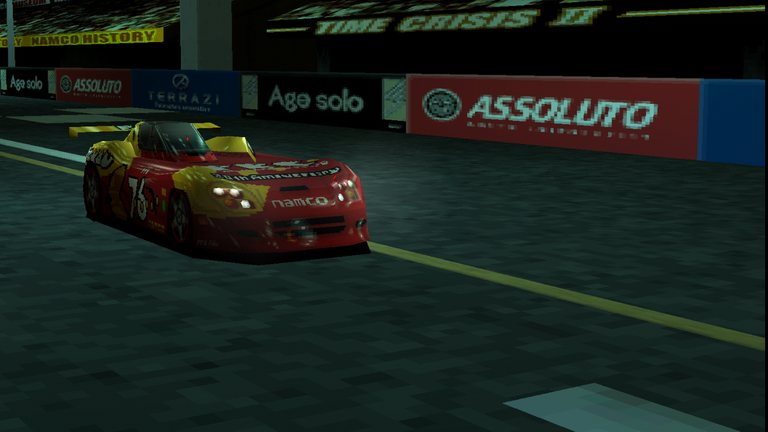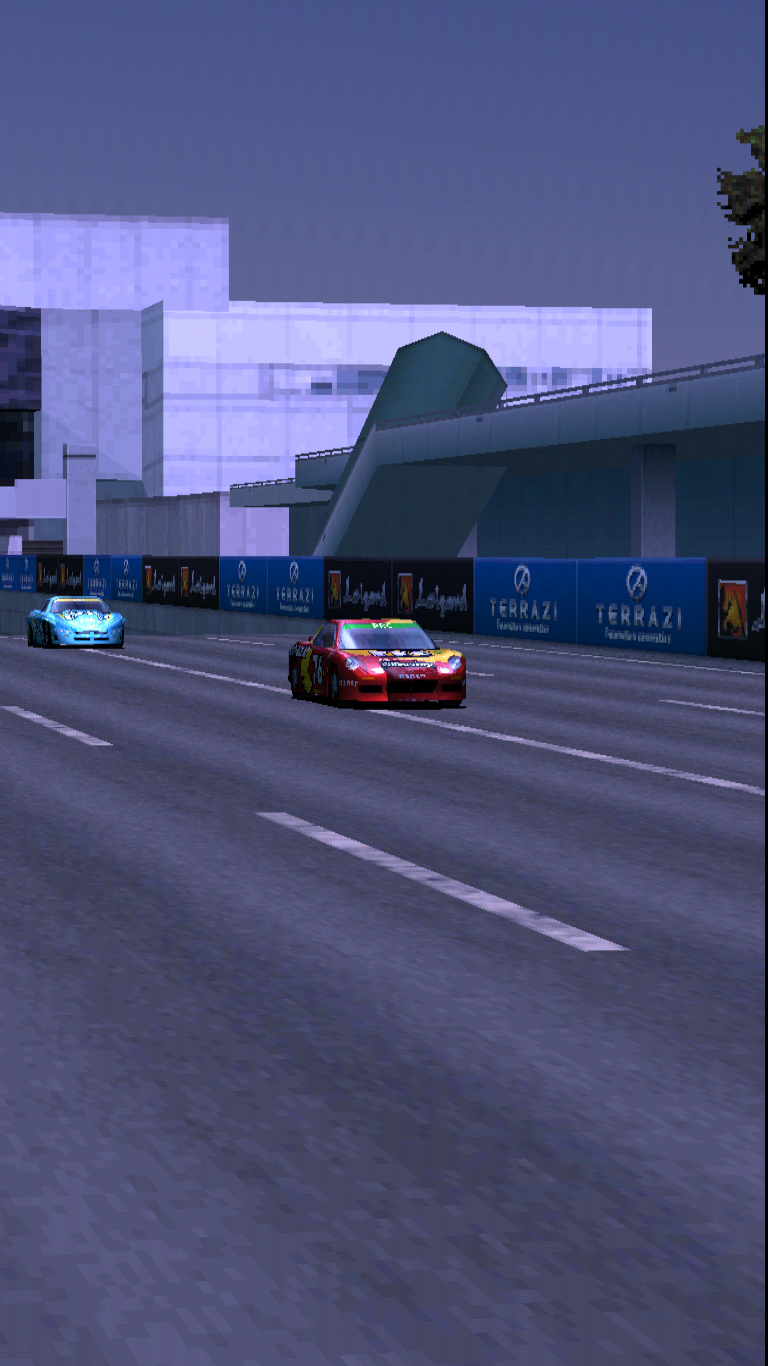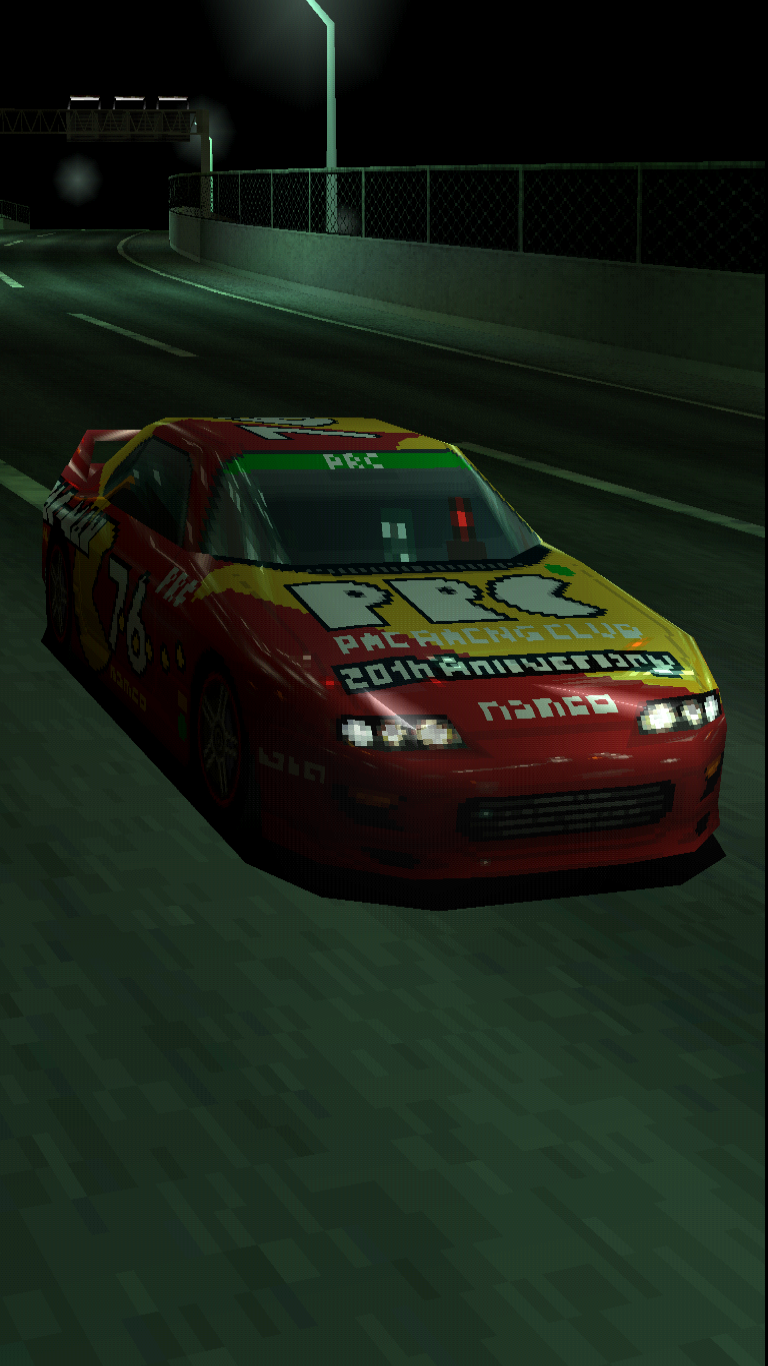 If you are interested to see me review more emulators, or even interviewing some emulator developers (I used to do that a few years ago), then please let me know!
---
Spanish translation with DeepL. All screenshots were captured by myself.
---
Español
---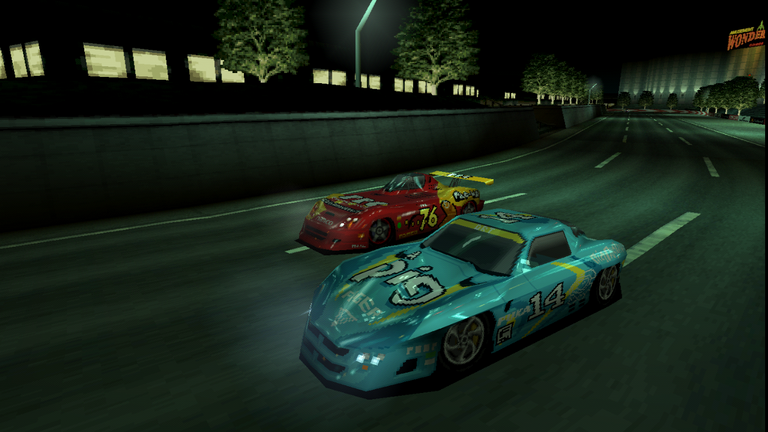 He empezado a trabajar en un post en el que hablo de los muchos beneficios, luchas y el estado en el que la emulación de las consolas de videojuegos ha llegado a la actualidad, ya que el tema de la Emulación es uno con el que estoy bastante familiarizado e interesado (aunque no, no soy un desarrollador de emuladores 😅), pero como eso todavía está en marcha, he pensado en hacer una revisión de uno de los emuladores más recientes que ha llamado la atención no sólo a mí, sino también a todo el mundo con su salto de calidad en comparación con todo lo anterior.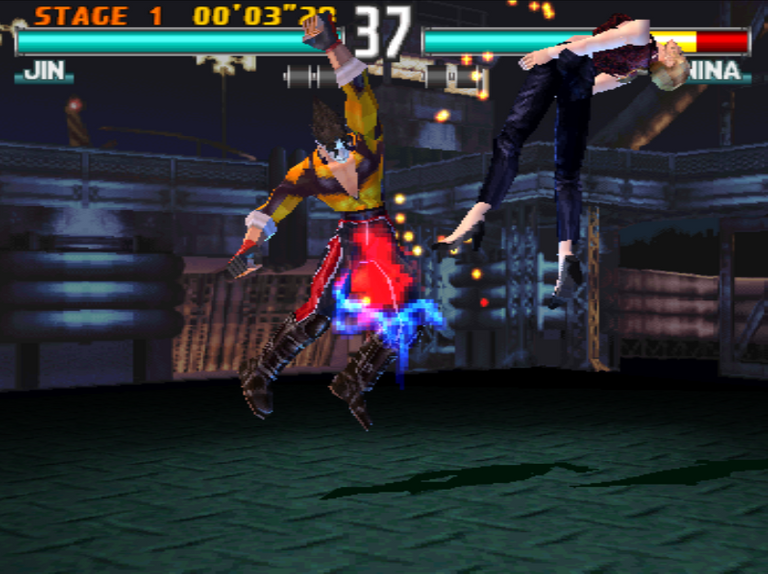 Duckstation empezó a alcanzar juegos jugables en los primeros meses de 2020, momento en el que la gente quedó bastante impresionada por lo rápido que progresaba en eficiencia y alabada por la interfaz gráfica de usuario que era muy intuitiva, similar a la de Dolphin (lo que se debe al hecho de que Stenzek, el desarrollador principal, fue también desarrollador de Dolphin). La compatibilidad y el rendimiento comenzaron a aumentar rápidamente, y hoy en día se considera un emulador de pleno derecho y la principal recomendación para emular juegos de PS1.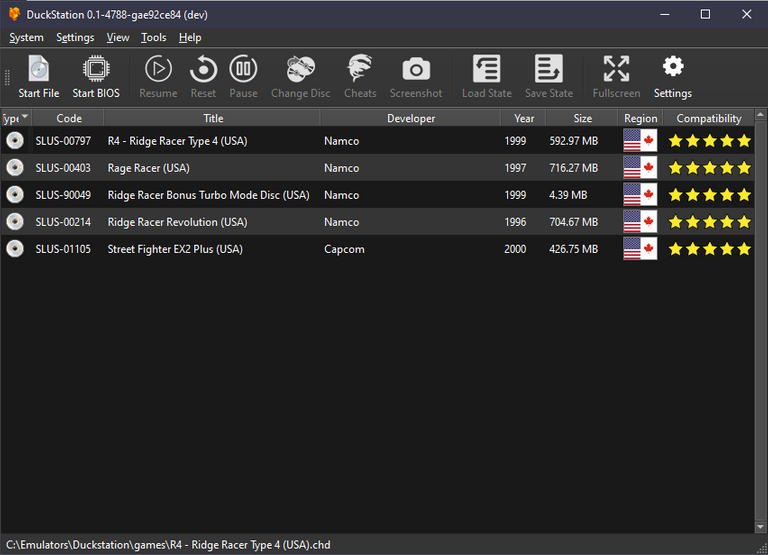 Aunque requiere un archivo BIOS, a diferencia de otros emuladores más antiguos, la compatibilidad con casi todos los juegos que puedas imaginar lo compensa, ya que admite archivos BIN/CUE, archivos CHD (que están comprimidos y sin pérdidas), e incluso archivos PBP, que es el formato de los juegos de PS1 convertidos para ser reproducidos en la PSP. También admite el intercambio de discos para aquellos juegos multidisco, soporta la emulación de MultiTap (para juegos que soportan de cuatro a ocho jugadores) y periféricos como el neGcon (utilizado principalmente para los primeros juegos de carreras que no soportaban el Dualshock), el Playstation Mouse, y el GunCon (para juegos de armas ligeras como Time Crisis y Point Blank).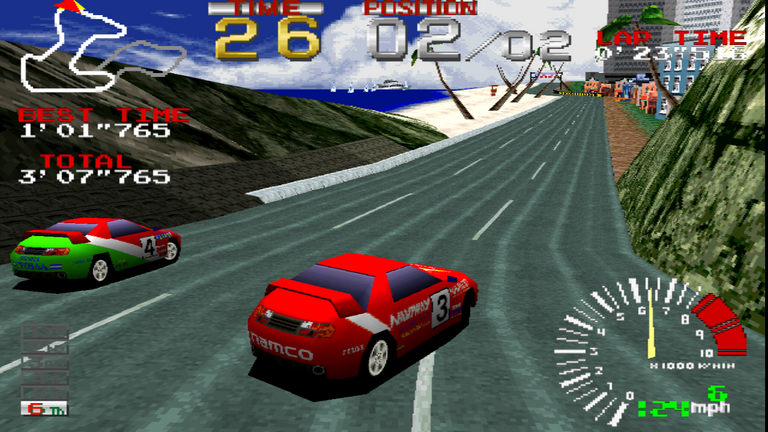 Las mejoras van desde el aumento de la resolución interna hasta un hack de pantalla panorámica que realmente funciona para ampliar la pantalla en cualquier aspecto para la mayoría de los juegos 3D (lo que significa que, por ejemplo, se puede obtener una pantalla panorámica de 21:9 en lugar de sólo 16: 9), opciones de PGXP que podrían hacer que los polígonos dejaran de "tambalearse" y corregir la deformación de las texturas como en el hardware original (lo que podría dar un aspecto más estable a los modelos), el uso de plugins de posprocesamiento para añadir sombreadores como scanlines y bloom, y si recordáis la primera vez que hablé de este emulador, soporte para RetroAchievements, que añade logros hechos por la comunidad a un número selecto de juegos.
Un vídeo que muestra una comparación entre el mismo juego ejecutado con y sin las funciones de corrección de PGXP activadas. Aunque utiliza otro emulador, Duckstation también cuenta con estas características.
Por supuesto, aunque las características de pantalla ancha y PGXP pueden no ser compatibles con todos los juegos (principalmente juegos 2D y excepciones aleatorias), puedes optar por jugar con la experiencia "más auténtica" con resolución nativa y tener la opción de usar Software, Direct3D11, Direct3D12, OpenGL y Vulkan para los gráficos, dependiendo de lo que tengas para sacar el máximo provecho del emulador... aunque también es bastante ligero para funcionar en la mayoría de los ordenadores gracias a una gran optimización.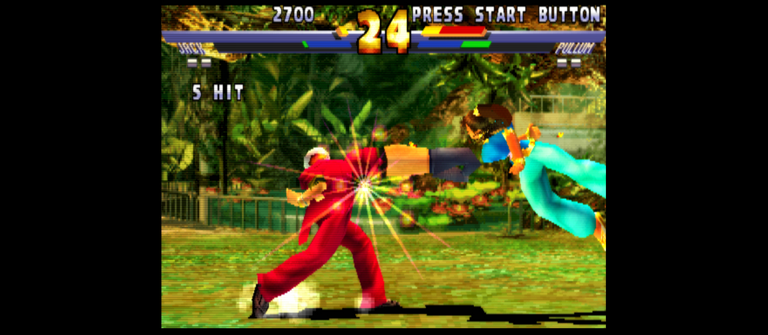 Con todas estas características de calidad de vida, incluyendo la opción de que cada juego se guarde en su propia tarjeta de memoria, evitando por completo tener que lidiar con una tarjeta de memoria virtual que se llene de partidas guardadas, y en general que los juegos se reproduzcan muy bien, Duckstation es definitivamente el mejor emulador para jugar a los juegos de Playstation, entre ser un enorme salto de calidad respecto a emuladores más antiguos como ePSXe y psxfin, y ser mucho más fácil de usar en su interfaz que Mednafen y PCSX-R. Está disponible para descargar aquí para Windows, Linux, Android, y si quieres que la interfaz del emulador sea más amigable con los gamepads en PC... ¡tiene una interfaz de pantalla completa incluida para ese propósito!
Y bueno, si tenéis algún juego en mente del que molaría hacer capturas de pantalla, Duckstation también tiene una función de capturas de pantalla, y junto con vuestro ingenio, las opciones que os dé el juego y el hack de pantalla panorámica, podéis conseguir unas fotos muy chulas si sois lo suficientemente creativos. Como prueba de ello y para terminar este post, os dejo unas cuantas fotos chulas que hice de Ridge Racer Type 4 (las de aspecto telefónico son... para mi teléfono), junto con dos enlaces para los álbumes completos de esas capturas (tamaño de escritorio, tamaño de teléfono).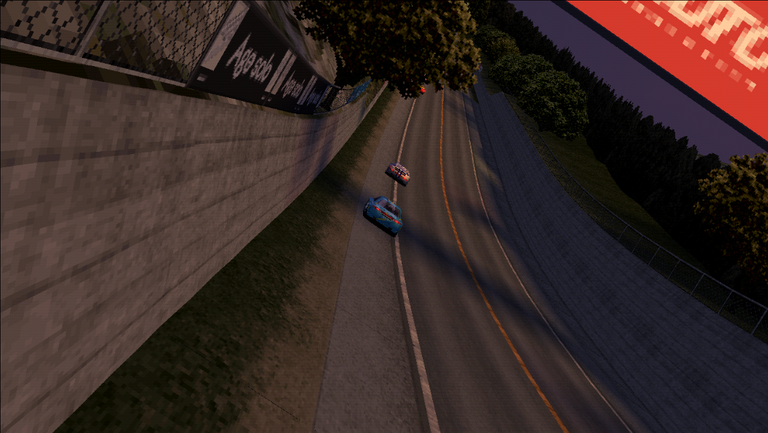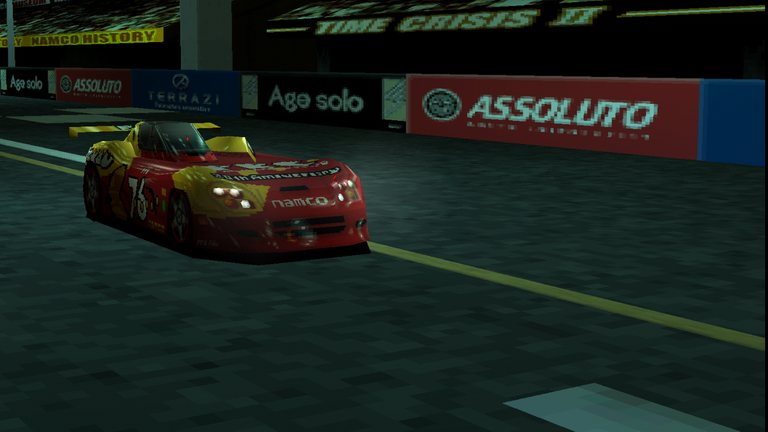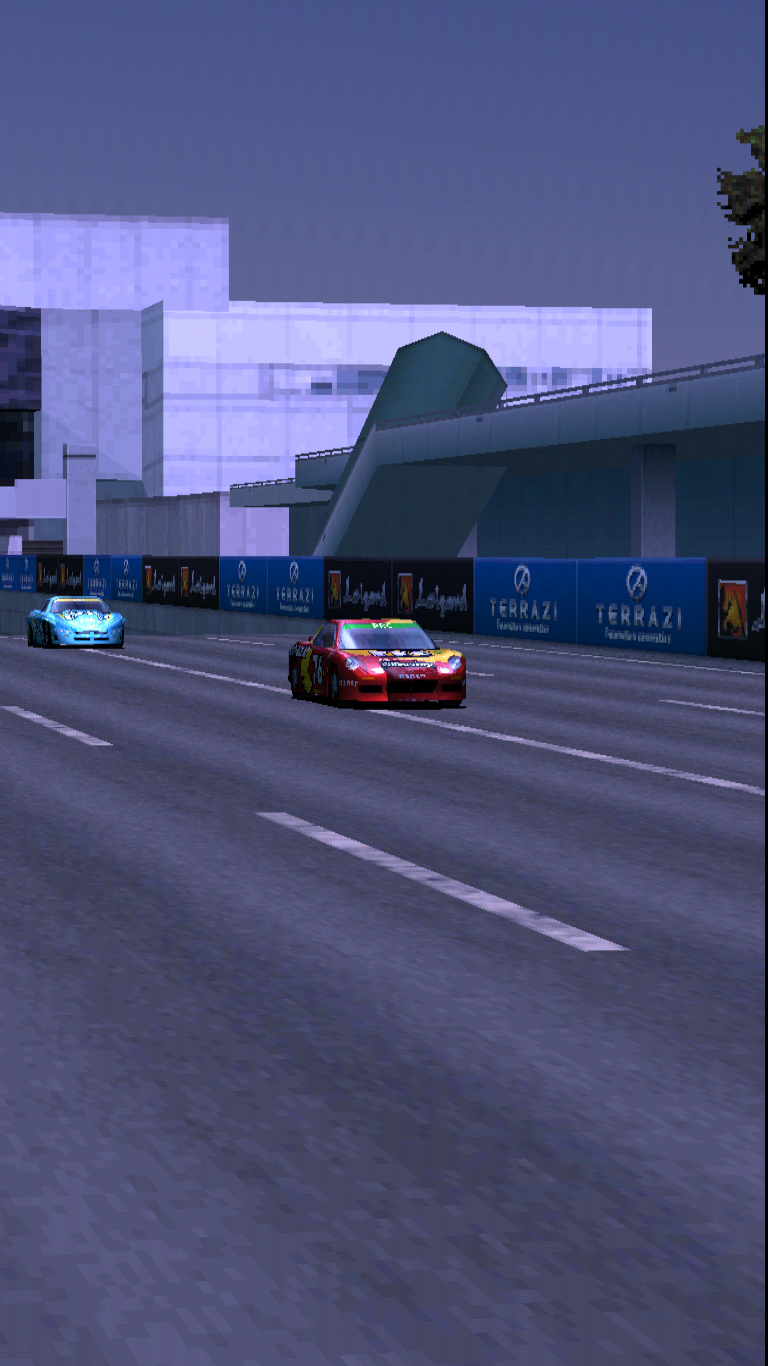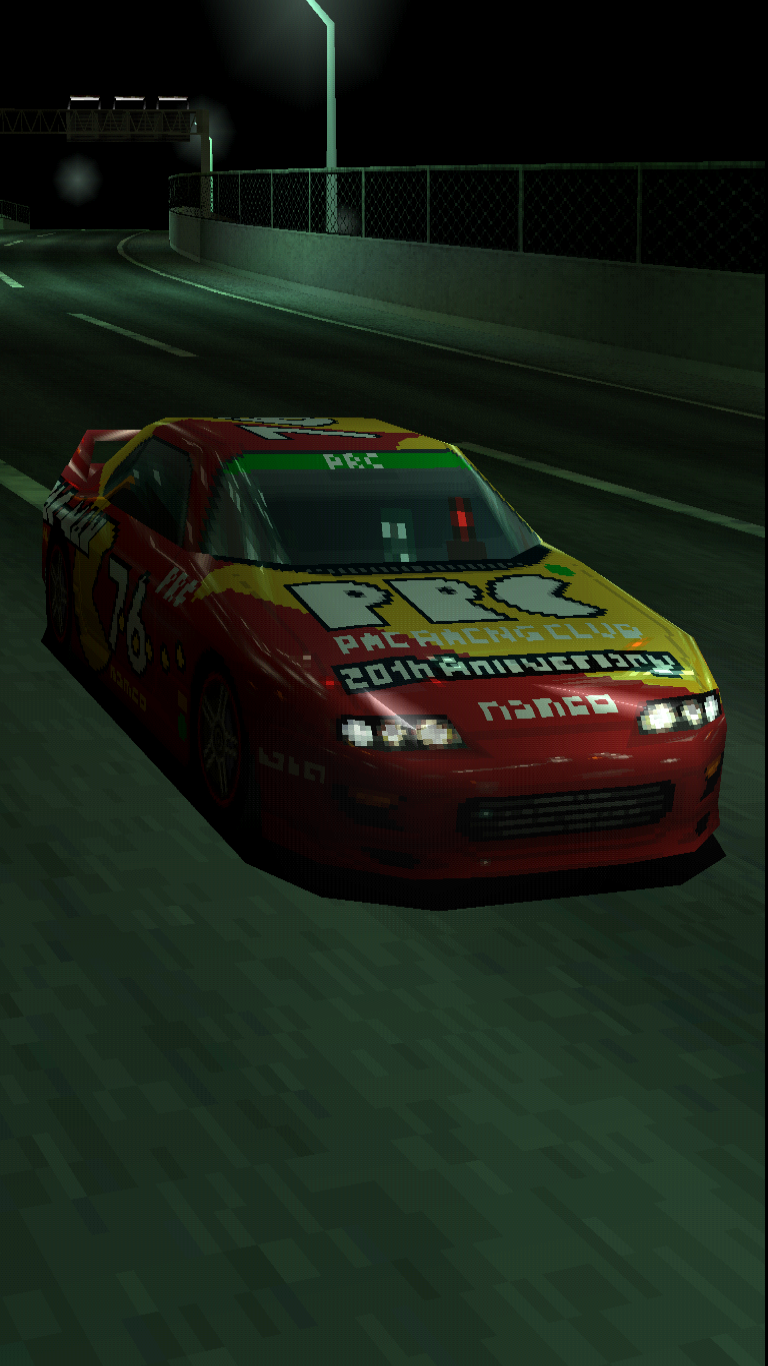 Si están interesados en verme reseñar mas emuladores (o hasta entrevistar algunos desarrolladores de emuladores, solía hacer eso hace unos año), háganmelo saber!
---
Traducción al español hecha con DeepL. Todas las fotos capturadas por mí.