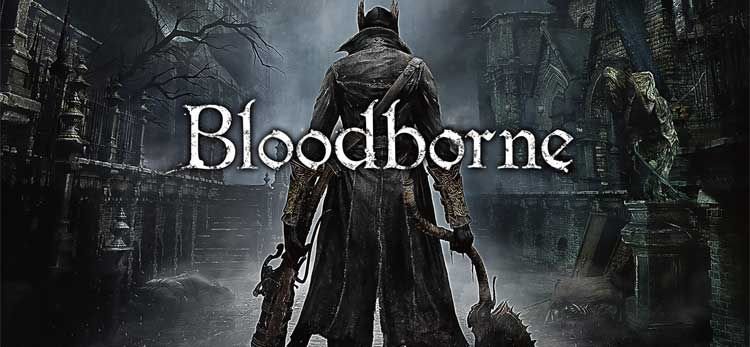 Source

Bloodborne nos ofrece una de las Experiencias de Juego más tensa y aterradora que podemos encontrar en el universo PS4.
En Bloodborne el jugador está atrapado en una angustiante atmosfera que representa una constante amenaza de muerte.
Aclamado unánimemente por la crítica especializada, muchos alabaron su:
Aspecto visual.
Atmósfera inquietante.
Diseño de los personajes (sobre todo de los enemigos).
Diseño de mundo interconectado.
Ritmo trepidante.
Densa historia.
Banda sonora.
Bloodborne es un videojuego RPG de acción y supervivencia Dark Fantasy / Gothic Horror, con una perspectiva en 3ra persona. Desarrollado por FromSoftware con el apoyo de SCE Japan Studio y dirigido por el consagrado artista de la saga Demon's Souls y Dark Souls: Hidetaka Miyazaki.
Fue lanzado al mercado en marzo de 2015 como un producto exclusivo para PS4.

Bloodborne offers us one of the most tense and terrifying Game Experiences that we can find in the PS4 universe.
In Bloodborne the player is trapped in a harrowing atmosphere that represents a constant threat of death.
Unanimously acclaimed by specialized critics, many praised his:
Visual aspect.
Haunting atmosphere.
Design of the characters (especially of the enemies).
Interconnected world design.
Fast paced.
Dense history.
Soundtrack.
Bloodborne is a Dark Fantasy / Gothic Horror Action Survival RPG video game with a 3rd person perspective. Developed by FromSoftware with the support of SCE Japan Studio and directed by the established artist of the Demon's Souls and Dark Souls saga: Hidetaka Miyazaki.
It was released in March 2015 as an exclusive product for PS4.
---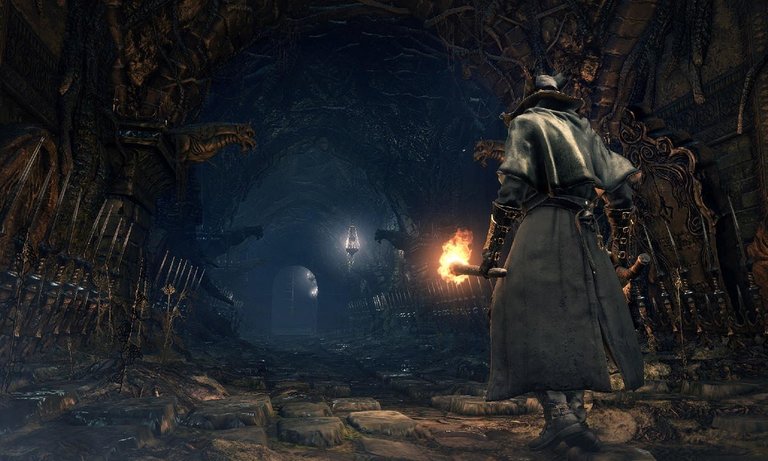 Source
Historia
La acción de Bloodborne tiene lugar en la ciudad ficticia Yharnam: una vieja ciudad de estilo gótico.
Yharnam es visitada por muchos peregrinos enfermos que llegan a estas tierras en busca de un remedio a sus males. Pues Yharnam, es famosa por sus increíbles adelantos médicos que giran en torno al uso de la sangre como medicina con propiedades casi mágicas.​
El jugador (El Cazador) emprende este viaje a Yharnam en busca de esta poderosa sangre medicinal conocida como Sangre Pálida; esta sangre proviene de unos seres llamados Los Grandes que son adorados como dioses. Estas siniestras criaturas tienen un aspecto que recuerda a las criaturas nacidas de la tortuosa mente del escritor HP Lovecraft.
Pero Yharnam, está infestada por una enfermedad que ha transformado a la mayoría de sus ciudadanos en horribles criaturas pustulosas.
Story
The action of Bloodborne takes place in the fictional city Yharnam - an old Gothic-style city.
Yharnam is visited by many sick pilgrims who come to these lands in search of a remedy for their ills. Well, Yharnam is famous for its incredible medical advances that revolve around the use of blood as a medicine with almost magical properties.
The player (The Hunter) sets out on this journey to Yharnam in search of this powerful medicinal blood known as Pale Blood; This blood comes from beings called The Great Ones and they are worshiped as gods. These sinister creatures have an appearance reminiscent of creatures born from the devious mind of the writer HP Lovecraft.
But Yharnam is infested with a disease that has transformed most of its citizens into hideous pustular creatures.
---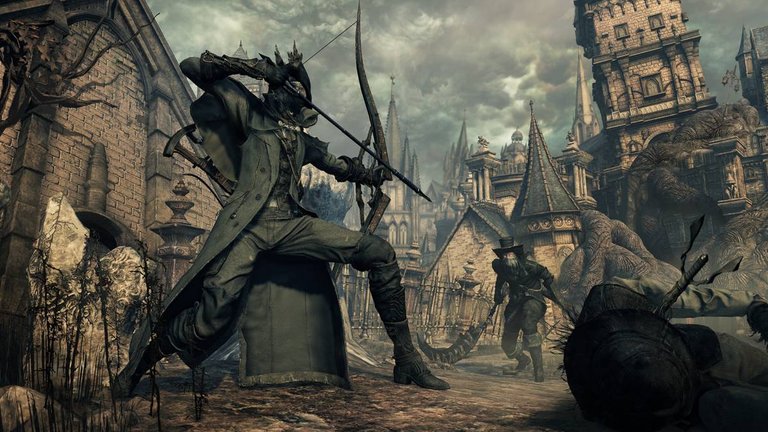 Source
Gameplay
Al comienzo del juego, el jugador puede customizar su personaje (El Cazador). El jugador define los detalles básicos: nombre, género, forma del cuerpo, peinado, color de piel, voz y color de ojos.
Bloodborne presenta elementos de RPG-acción: el gameplay se enfoca en la exploración y el combate con armas de fuego (y blancas).
El mundo de Yharnam es un gran mapa lleno de áreas interconectadas. El jugador debe recorrer las oscuras calles de Yharnam y sobrevivir a las emboscadas y a los violentos ataques de sus pobladores trastornados y convertidos en horribles criaturas monstruosas. Para lograr sobrevivir en esta ciudad asolada por la plaga, el jugador debe:
Explorar los diferentes mapas.
Descubrir y desentrañar los numerosos misterios de ese mundo.
Viajar a través de la historia.
Enfrentar enemigos bestiales (entre ellos Jefes), usando armas blancas y de fuego.
Combatir contra densas hordas de enemigos.
Interactuar con los NPC.
Recolectar o adquirir (comprar) diferentes artículos útiles que tienen varios usos.
La mayoría de las armas cuerpo a cuerpo (Trick Weapons), pueden transformarse en dos estados alternos. Como en Dark Souls, los enemigos al ser eliminados, dejan caer Puntos de Experiencia en la forma de Ecos de Sangre, también dejan caer elementos útiles como Blood Vials que son utilizados como pociones curativas, y Balas de Mercurio (las municiones para las armas de fuego disponibles).
Otros artículos que el jugador puede encontrar en el intrincado mapa de Yharnam son:
Coldblood Dew: otorga Ecos de Sangre.
Antídoto: se utiliza cuando el jugador ha sido envenenado.
Madman's Knowledge: otorga al jugador Insight.
Insignias Hunter: permiten al jugador comprar más ítems en el Sueño del Cazador.
Existe una zona segura, conocida como el Sueño del Cazador (donde el jugador pueden regresar), por medio de unas lámparas repartidas por todos los niveles. En esta zona segura se regenera la Barra de Vitalidad y estas lámparas también sirven como Checkpoints (si el jugador muere volverá a la última lámpara activada).
Gameplay
At the beginning of the game, the player can customize his character (The Hunter). The player defines the basic details: name, gender, body shape, hairstyle, skin color, voice and eye color.
Bloodborne features action-RPG elements: the gameplay focuses on exploration and combat with firearms (and blades).
The world of Yharnam is a large map full of interconnected areas. The player must wander the dark streets of Yharnam and survive ambushes and violent attacks from its deranged villagers turned into hideous monstrous creatures. To survive in this plague-ravaged city, the player must:
Explore the different maps.
Discover and unravel the many mysteries of that world.
Travel through history.
Face beastly enemies (including bosses), using bladed and firearms.
Fight against dense hordes of enemies.
Interact with the NPCs.
Collect or acquire (buy) different useful items that have various uses.
Most melee weapons (Trick Weapons) can transform into two alternate states. As in Dark Souls, when the enemies are eliminated, they drop Experience Points in the form of Blood Echoes, they also drop useful elements such as Blood Vials that are used as healing potions, and Mercury Bullets (the ammunition for the weapons of fire available).
Other items that the player can find on the intricate Yharnam map are:
Coldblood Dew: grants Echoes of Blood.
Antidote: used when the player has been poisoned.
Madman's Knowledge: Grants the player Insight.
Hunter Badges: allow the player to buy more items in the Hunter's Dream.
There is a safe area, known as the Hunter's Dream (where the player can return), by means of lamps distributed throughout all levels. In this safe area the Vitality Bar is regenerated and these lamps also serve as Checkpoints (if the player dies they will return to the last activated lamp).
---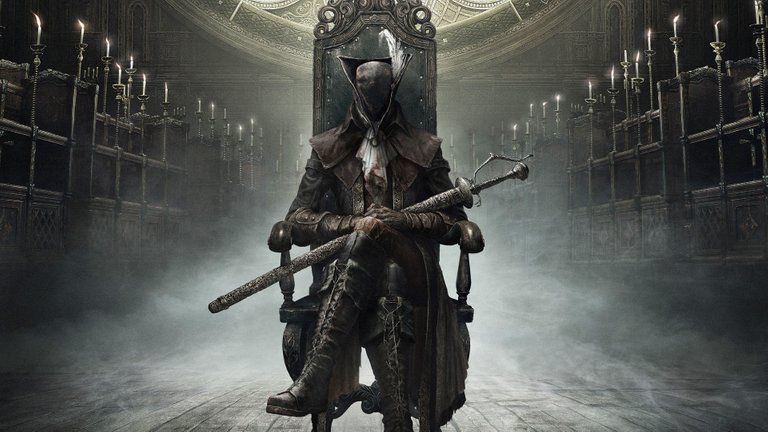 Source
Conclusión
Todo el mundo compara Bloodborne con los videojuegos de la franquicia Souls, por su dificultad (comparada con la de Dark Souls II), su diseño único de enemigos, su combate con ritmo acelerado que se extiende en enérgicas batallas de jefes (bien elaboradas), su historia con temática religiosa, su alto valor de re-jugabilidad y una variedad de armas satisfactorias.
De igual manera, Bloodborne fue alabado por su magistral Banda Sonora.
Sin embargo, Bloodborne presento algunos inconvenientes de Frame Rate, problemas de cámara y extensos tiempos de carga, que resultaron en aspectos que generaron algunas críticas.
Bloodborne es un trabajo maravilloso que infunde tanto terror y triunfo en aquellos lo suficientemente valientes como para atreverse a tomar el control para vivir la inolvidable (desafiante) Experiencia de Juego que ofrece este título.
Y con esto me despido, queridos amigos de la Comunidad Hive Gaming. Y nos vemos en mi próximo post donde estaré compartiendo con Uds buena información que nos permita ampliar nuestra Cultura Gamer. Bye.
Conclusion
Everyone compares Bloodborne to the video games in the Souls franchise, for its difficulty (compared to Dark Souls II), its unique enemy design, its fast-paced combat that spans into energetic boss battles (well crafted), its religious-themed story, its high replay value, and a variety of satisfying weapons.
Likewise, Bloodborne was praised for its masterful Soundtrack.
However, Bloodborne did have some Frame Rate drawbacks, camera issues, and long load times, which resulted in issues that generated some criticism.
Bloodborne is a marvelous job that instills so much terror and triumph in those brave enough to dare to take control for the unforgettable (challenging) Game Experience this title offers.
And with this I say goodbye, dear friends of the Hive Gaming Community. And see you in my next post where I will be sharing with you good information that allows us to expand our Gamer Culture. Bye.
---