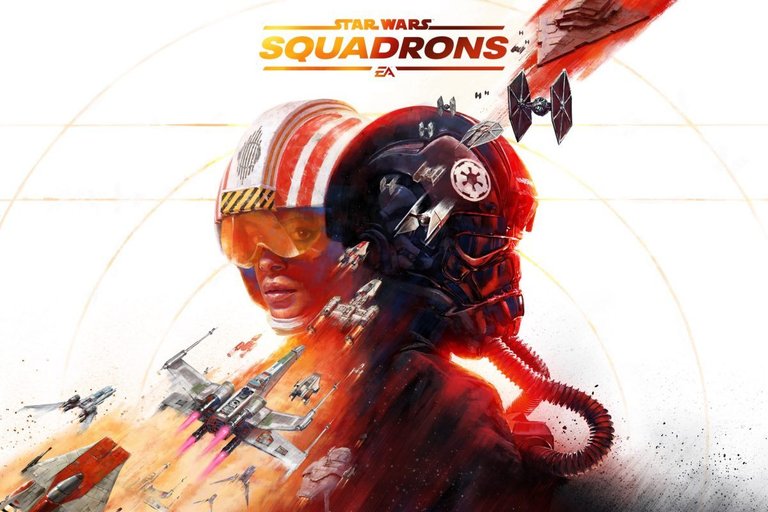 Ever since I started watching star wars movies, I always liked having the opportunity to be in the x-wing booth or an imperial tie, but since I never went to a Disney in the USA my frustrated dream never came true. But when I was a child I had the idea of transforming some boxes we had into combat ships, and everything was going great, of course, they were not like in the movies, but with some imagination you could play like the executors of the empire. I remember that the only problem was that we had no way to shoot lasers or bombs at each other, so we solved it with my mother's hair rubbers as lasers and shoes as bombs and it was great, you could feel an intensity when the shoes hit my box. But as my brothers are bad losers, they didn't want to accept the defeat, so after an intense stellar battle we had to solve the conflict in another way, so from combat in space we went to combat with lasers using the brooms, but one day we broke all my mother's hair rubbers and both brooms, so she got very upset and went to the dark side of the force and with a flip flop she gave us a crushing defeat.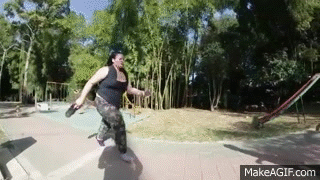 But if like me you also love the battles of star wars spaceships and would like to live them you don't have to make ships with boxes or receive flip-flops, but with less than $50 you can buy Star Wars: Squadrons and I assure you that you will have a unique experience in space combat, flying through intense battles, dodging lasers and trying to destroy your enemy. since you can also live it in VR if you are fighting on the side of the empire or the resistance.
Star Wars: Squadrons, As its name says it is a space combat game where you will have to choose a squadron and face the enemy, it was launched 2 months ago, on October 2nd and you can play it on PC, XBOX and PS4, but you also have the opportunity to play it with others no matter what platform they use since EA announced that squadrons will have multiplatform support. The only difference of this delivery of the previous ones is that in squadrons you will only be able to be in constant battles because it is developed completely in the space and the way of history there are some missions that you must do equally in the space and chronologically it is after the return of jedi, and the history will be seen from two points of view, from a soldier of the new public and one of the galactic empire.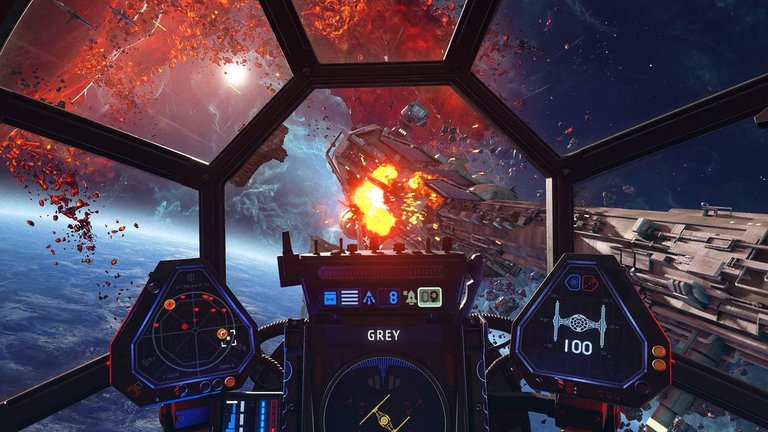 Ships
Depending on which side you are on or which you choose, you have a great catalog of ships to choose from, if you are on the side of the new republic you will have:
The X-Wing fighter
The Y-Wing Bomber
The A-Wing interceptors
The U-Wing support vessels
And if you are on the side of the galactic empire you will have:
The TIE fighter
The TIE Bomber
The TIE interceptors
The support ships Reaper TIE/RP
Each of them has advantages and disadvantages, for example if you choose a fighter you have a superior advantage since you have greater maneuverability, durability and firepower. If you choose a support ship, you will support your allies with repair droids and health recovery, but they are slow and handling can be difficult. If you choose an interceptor, they are fast and agile and can have excellent handling in tight spaces but are not very resilient. If you choose a bomber, they can cause much more damage but are slow and vulnerable.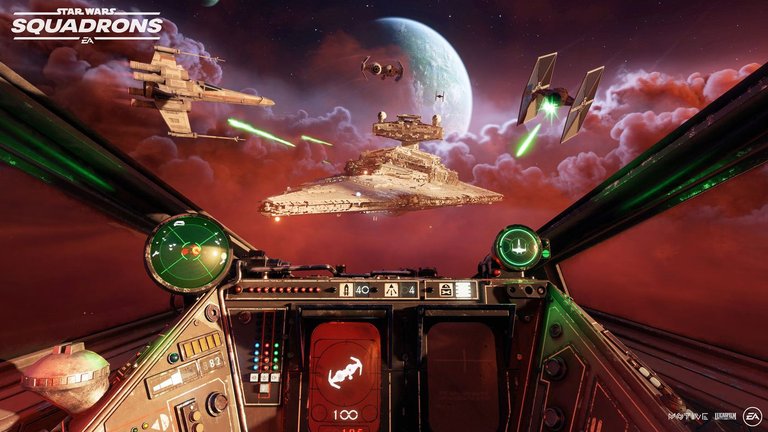 The visual section is extremely unique since for this game we used the frostbite graphic engine, which gives it a more realistic and exciting look. And if you play it in VR mode, your experience when playing it triples. It is worthy of note the VR mode that has squadrons, because it makes you feel like you are in the cockpit of the ship and you can see all your instruments around you, in the battles makes it very real as the movie.
The audio section, which includes the music that are the great classics of the franchise, combined with the dialogues of the characters along with explosions and lasers, make you have a complete and unique experience when it comes to being in the cockpit flying through the battle.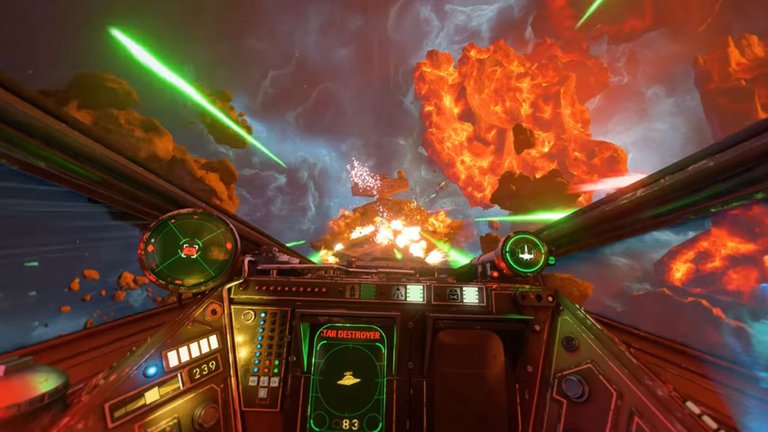 In star wars squadrons, you have 2 game modes: The history mode, the multiplayer mode.
The history mode: you will play the missions that the game gives you and as I mentioned before, the character is alternated. Something that I consider magnificent of squadrons is that when you have the character of the side of the empire and you make the missions you don't have to make them again when the character changes.

Multiplayer mode: here you will have 2 game submodes, Scramble:, where 5 ships of a side face 5 enemy ships, and the objective is to destroy all the enemies. And Fleet Battle: where also they will be 5 against 5, but the final objective is to destroy the enemy capital ship and to protect yours.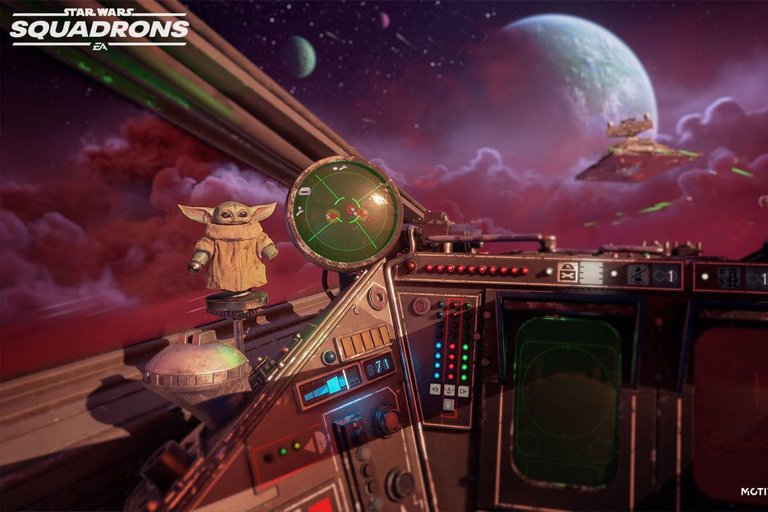 To conclude, I would like to comment that you can also customize the board of your ship or your character, I know with different colors or shapes that you can buy with the experience points you are gaining as you complete the missions.
Squadrons is the pinnacle of the star wars games, since they take it to a new level with the integration of VR, also despite not having a more solid history it catches you by its way of playing and that makes you revive the classic star wars, so if you want to enjoy one of the best games of the year destroying enemies with lasers, then Star wars Squadrons is for you. I will leave you some gameplays Thank you very much for reading.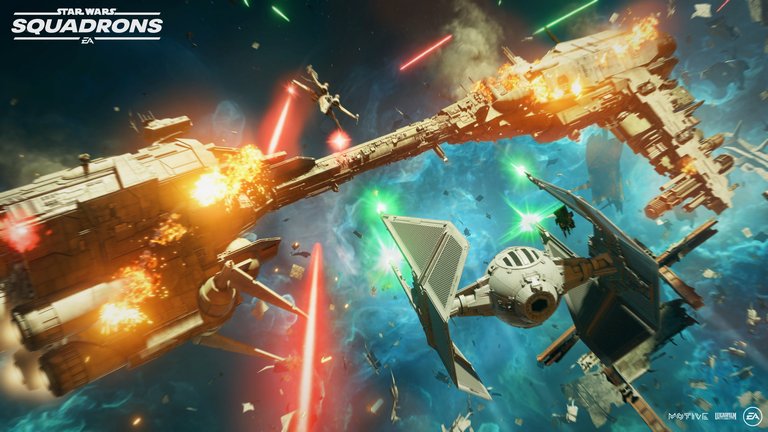 Source of images and videos
1
2
Trailer
3
4
6
7
8
Gameplays-Youtube Channel
---
Español
---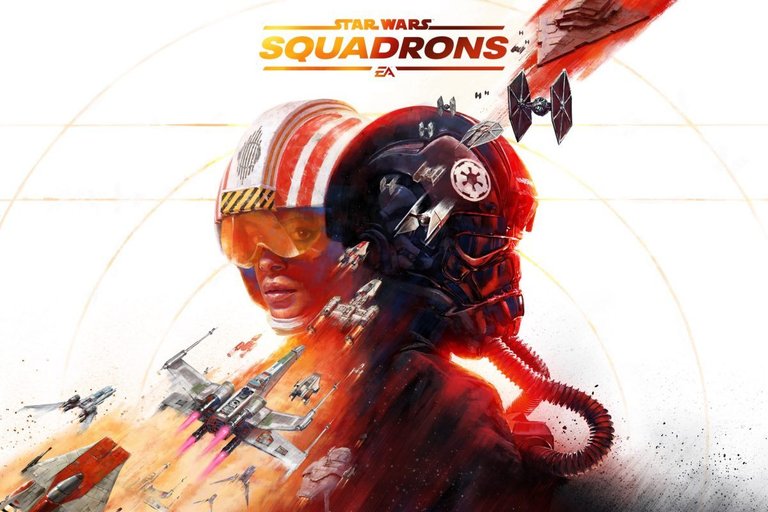 Desde que empecé a ver las películas de star wars, siempre me ha gustado tener la oportunidad de estar en la cabina de x-wing o un tie imperial, pero como nunca fui a un Disney en USA nuca se pudo cumplir mi sueño frustrado. Pero cuando estaba pequeño se me ocurrió la idea de transformar unas cajas que teníamos en naves de combate, y todo iba de maravilla claro no quedaron como de la películas pero con algo de imaginación se podía jugar como unos ejecutores del imperio. Recuerdo que el único problema era que no teníamos manera de dispararnos rayos lasers o bombas, asi que lo resolvimos con las gomas para el cabello de mi madre como rayos lasers y los zapatos como bombas y era genial, se sentía una intensidad cuando los zapatos golpeaban mi caja. Pero como mis hermanos son malos perdedores, no querían aceptar la derrota, asi que después de una intensa batalla estelar teníamos que resolver el conflicto de otra manera, asi que de combate en el espacio pasábamos a combate con lasers usando las escobas, pero un dia le rompimos a mama todas las gomas del cabello y las dos escobas, asi que ella se molestó mucho y se paso al lado oscuro de la fuerza y una chancla nos dio una derrota aplastante.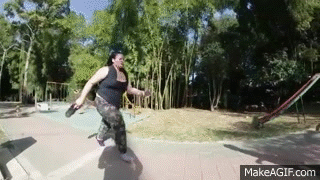 Pero si al igual que yo también te encantan las batallas de naves espaciales de star wars y quisieras vivirlas no tienes que fabricar naves con cajas ni recivir chanclasos, mas bien con menos de 50$ puedes comprar Star Wars: Squadrons y te aseguro que tendras una experiencia en el combate espacial única, volando atraves de intensas batallas, esquivando lasers y tratando de destruir a tu enemigo. ya que también puedes vivirla en VR sonde estaras peleando del lado del imperio o de la resistencia.
Star Wars: Squadrons, Como su nombre lo dice es un juego de combates espaciales donde tendras que elegir un escuadrón y enfrentar al enemigo, fue lanzado hace 2 meses, el 2 de octubre y lo puedes jugar en PC, XBOX y PS4, pero también tienes las oportunidad de jugarlo con otros sin importar que plataforma usen ya que EA anuncio que squadrons tendrá soporte multiplataforma. La única diferencia de esta entrega de las anteriores es que en squadrons solo podras estar en constantes batallas porque se desarrolla completamente en el espacio y el modo de historia hay algunas misiones que debes hacer igualmente en el espacio y cronológicamente se encuentra después del retorno de jedi, y la historia se vera desde dos puntos de vista, desde un soldado de la nueva publica y uno del imperio galáctico.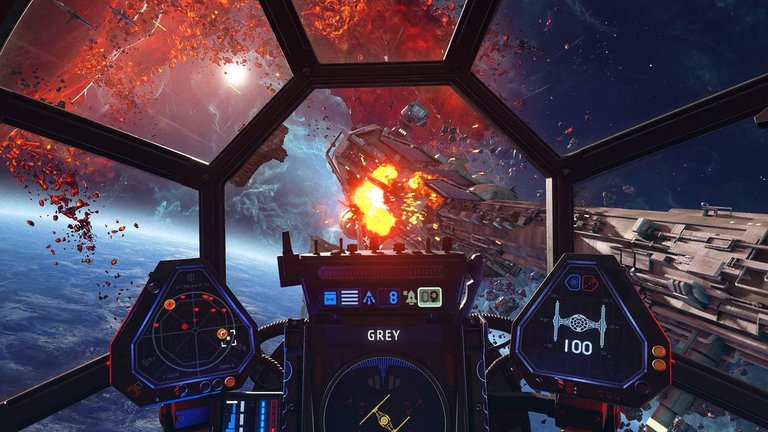 Naves
Dependiendo del bando en que te encuentres o que elijas, tienes un gran catalogo de naves para escojas la mejor para ti, si estas del lado de la nueva republica tendras:
• El caza X-Wing
• El bombardero Y-Wing
• Los interceptores A-Wing
• Las naves de apoyo U-Wing
Y si estas del lado del imperio galáctico tendras:
• El caza TIE
• El bombardero TIE
• Los interceptores TIE
• Las naves de apoyo Segador TIE/RP
Cada uno de ellos con ventajas y desventajas, por ejemplo si elijes a un caza tienes una ventaja superior ya que cuentas con una mayor maniobrabilidad, durabilidad y potencia de fuego. si elijes una nave de apoyo, pues le daras apoyo a tus aliados con droides reparadores y recuperación de salud, pero son lentas y el manejo puede ser difícil. Si eliges un interceptor son rapidas y agiles y pueden tener un exelente manejo en espacios reducidos pero no son muy resistentes. Si elijes un bombardero puedes causar mucho mas daño pero son lentas y vulnerables.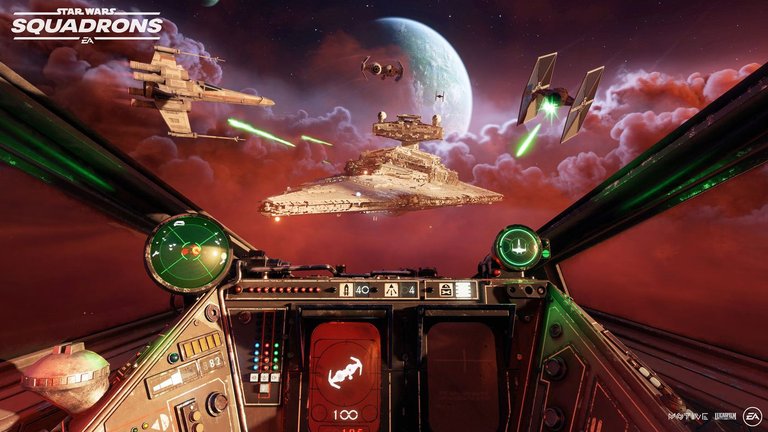 El apartado visual es sumamente único ya que para este juego se uso el motor grafico frostbite, el cual le da un aspecto mas realista y emocionante. Y si lo juegas en modo VR pues tu experiencia al jugarse triplica. Es digno de destacar el modo VR que tiene squadrons, ya que te hace sentir como si estuvieras en la cabina de la nave y puedes ver a tu alrededor todos tus instrumentos, en las batallas hace que sea muy real tal como la película.
El apartado auditivo, que incluye La música que son los grandes clásicos de la franquicia, combinado con los diálogos de los personajes junto con las explosiones y los rayos lasers, hacen que tengas una experiencia completa e inigualable a la hora de estar en la cabina volando por toda la batalla.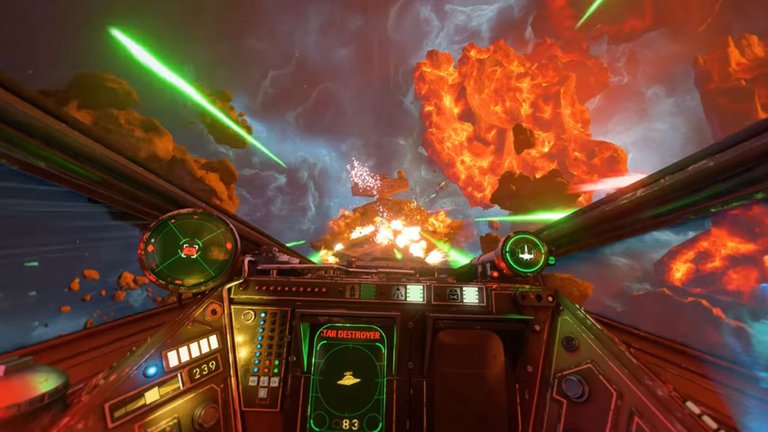 En star wars squadrons, tienes 2 modos de juegos: El modo historia, el modo multijugador.
• El modo historia: jugaras las misiones que te da el juego y como mencione antes, se alterna el personaje. Algo que considero magnifico de squadrons es que cuando tienes al personaje del lado del imperio y realizas las misiones no tienes que volverlas a hacer cuando cambia el personaje.
• El modo multijugador: aquí tendrás 2 submodos de juegos, Refriega:, donde 5 naves de un bando se enfrentan a 5 naves enemigas, y el objetivo es destruir a todos los enemigos. Y Batalla de flotas: donde también serán 5 contra 5, pero el objetivo final es destruir la nave capital enemiga y proteger la tuya.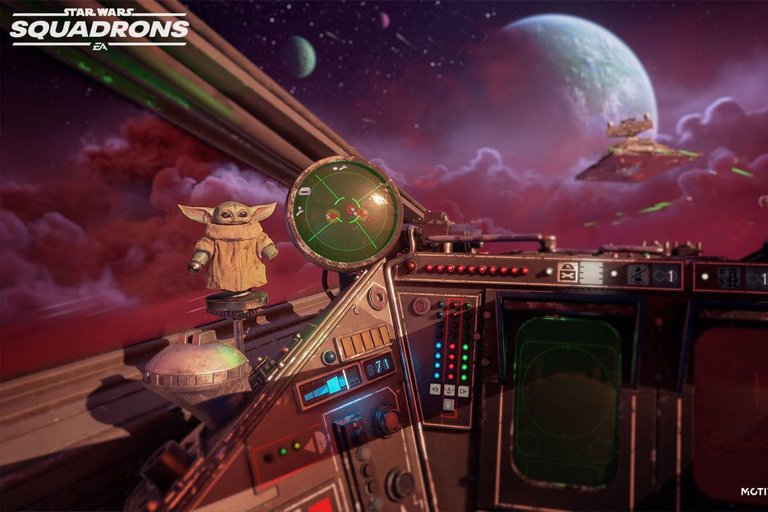 Ya para concluir, me gustaría comentarte que tambien puedes personalizar el tablero de tu nave o tambien a tu personaje, ya se con distintos colores o figuras que puedes comprar con los puntos de experiencia que vas ganando a medida de que vas completando las misiones.
Squadrons es el pináculo de los juegos de star wars, ya que lo llevan a un nuevo nivel con la integración de VR, tambien a pesar de no tener una historia mas solida te atrapa por su manera de jugar y que te hace revivir los clasicos de star wars, asi que si quieres disfrutar de uno de los mejores juegos del año destruyendo enemigos con rayos lasers, pues Star wars Squadrons es para ti. Te dejare algunos gameplays Muchas gracias por leer,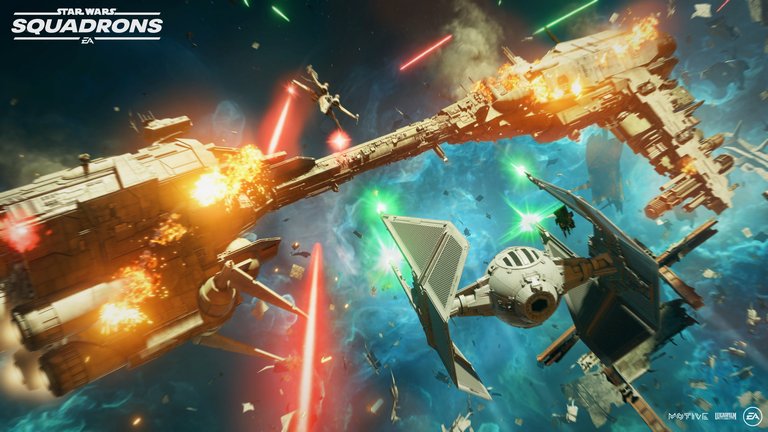 Source of images and videos