Hello everyone✋
Yesterday a player leveling system was added to the game. The mechanics are still being thought out, but we can say that the level increase will have a positive impact on the game-play. It will unlock or expand some parameters, remove restrictions. We may add a location that will only be accessible after reaching a certain level. Crafting might work similarly. Also, upon raising the level, players will receive gifts, and in general, it will increase your credibility in the game.
The level will increase depending on the amount of experience, which is gained after doing various activities such as mining, battles, bidding and so on.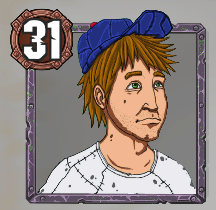 I write posts whenever possible. Sometimes there is so much work that there is little to no possibility for writing them. But we will try to write them more often to keep you informed!
After tomorrow there will be another post where I will announce the deadline for this update.
Have a nice evening everyone! And a peaceful sky🇺🇦