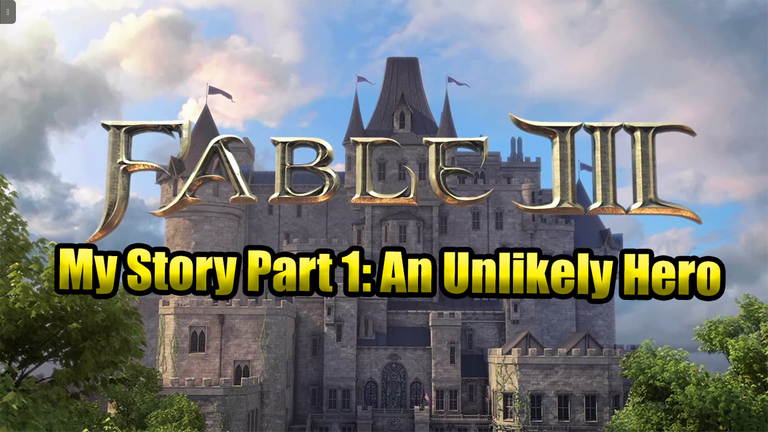 What is going on, guys? So I decided to kinda take a dive to the past and start up the "My Story" posts again. Seeing as Fable 1 was the very first game I did this with, I decided it was only fitting that I would use Fable 3 to jump back into it.
In case you guys were not around when I started on hive a little over a year ago the "My Story" series follows the story of the game as if it was told from a first person perspective, however I decided to change it up a bit, mostly because I find using I's a lot a bit boring, So instead of a First Person perspective I decided I would instead tell it was a "book" from a third person narrative, so I hope you guys enjoy! These posts do take a bit longer to write so if you like it, make sure to let me know in the comments!
---
There was once a time when Heroes were not an uncommon sight, a time when those who were blessed with the power of the Will went to train at the Heroes Guild. Whether they used what they learned for good or evil was entirely up to them.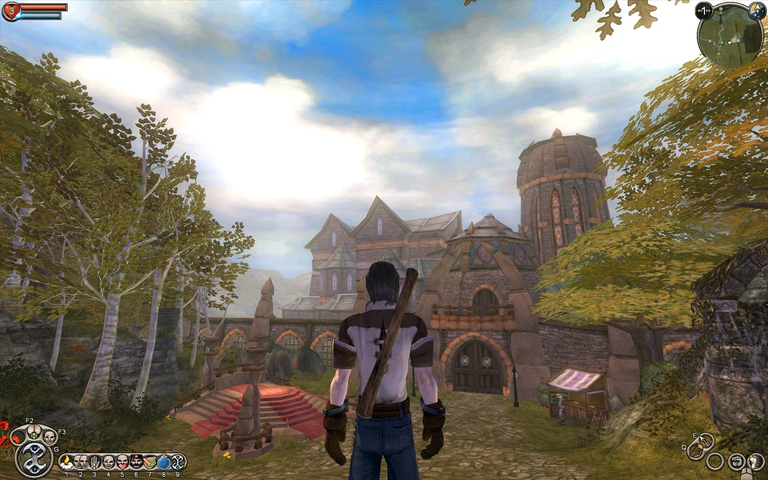 Image Source
One of the most notable Heroes was the Hero of Oakvale, a man whose destiny laid within his blood. He battled Jack of Blades not once but twice, and both times he had defeated him, and during their final confrontation he had made sure Jack would not come back, by tossing the mask his soul was hidden within into the depths of lava.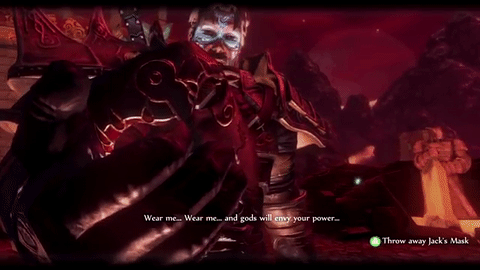 GIF Source
As time went on, the Heroes guild became only a memory, but not all heroes had disappeared. Another child of fate had appeared. He was one out of four heroes that were destined to stop the Tyrant king Lucien. With the help of a blind seeress by the name of Theresea, which rumor had it was the sister of the Hero of Oakvale, he had united the Hero of Strength, the Hero of Will, and the Hero of Skill to put an end to Lucien's reign, and put a stop to his tyranny.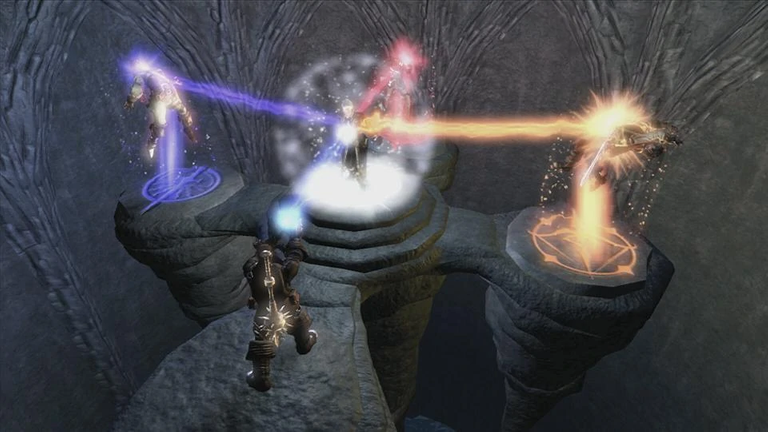 Image Source
But the Hero of Bowerstone, as he was named, story did not end there. He had become King of Albion. The people couldn't be happier. He reigned for a long time, and eventually had two sons, Logan, the oldest, and the Hero of Brightwall. The time of Heros may have passed, but whenever Albion needs a savior the Will always seems to find a person to rid Albion of the evil that plagues.
The Prince had expected the day to go like another. He was awakened by Jasper, his faithful butler and friend. He had laid that day's clothes out for the prince, and had made him aware that his dear friend, and the person he had hoped to marry one day, Elise, was waiting for him in the courtyard.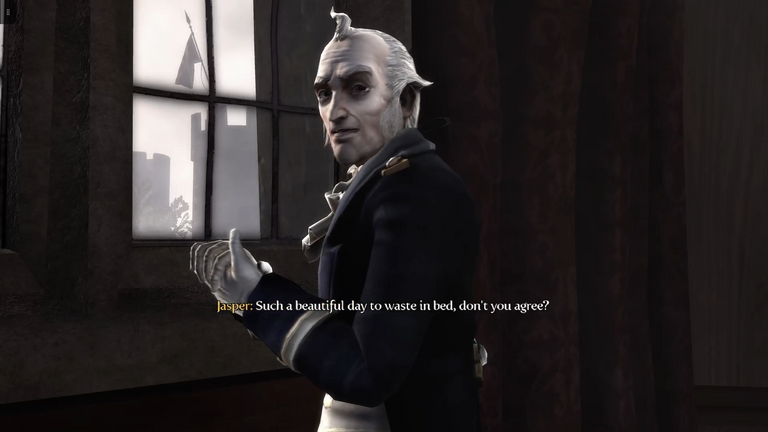 The decision on what to wear was an easy one. With the princely outfit picked out, he headed down to the courtyard with his faithful canine to meet Elise. Bandit seemed just as happy too see Elise as the Prince was. He jumped up on her, slobbering all over her face. And when the Prince was given a chance, he did the same.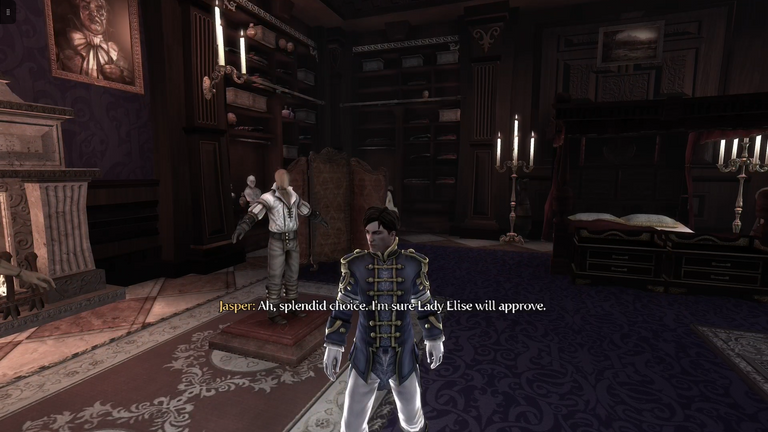 But today's meeting would not be a happy one. Elise told of a rumor that was going around town that Logan had a factory worker executed. The rumor didn't surprise the Prince. Logan was his brother, his king, yet that didn't make the Prince blind to the things that he did. He had heard stories about the mad king Lucian, and the cruelty he unleashed upon Albion, and the Prince couldn't help but draw comparisons to his brother.
Elise had mentioned that the workers in the castle were upset, and scared and asked if the prince could talk to them and put some of their concerns to rest. They made our way to the kitchen were They talked to the castle workers. The Prince promised them that he would do whatever he can to improve the conditions.
Walter, the closest thing that the Prince had to a father since his own had past, was his fathers closest friend. He had overheard the speech and couldn't help but smile as he heard the same conviction in the Prince's voice that his father used to command. After praising the boy, Walter led him to where they would practice their sword play but stopped as they came across a protestors who asked them to sign their petition. The Prince could have turned away, could have refused, but he thought that maybe if his brother saw his name on the piece of paper something inside of him would see the error of his ways.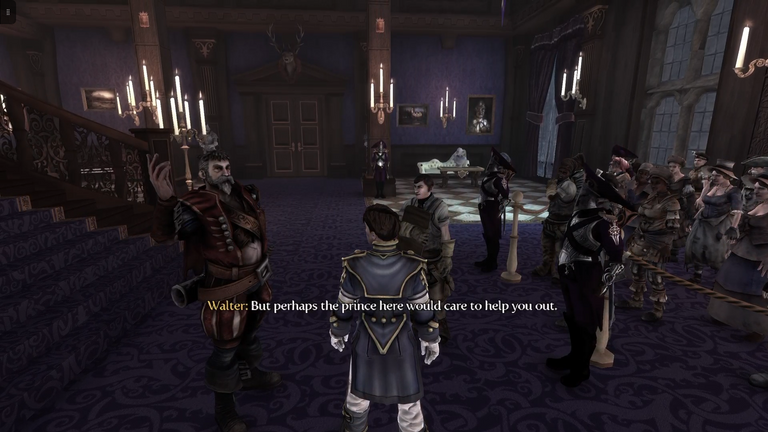 The training went well but not everything was done well. After being caught spying Elise and the Prince learned that Logan planned on executing the protestors who were outside of the castle. The Prince tried to stop him, to tell him that he was wrong. But his mistake was opening his mouth. Logan ordered his guards to take Elise to the throne room, and the Prince was instructed to follow.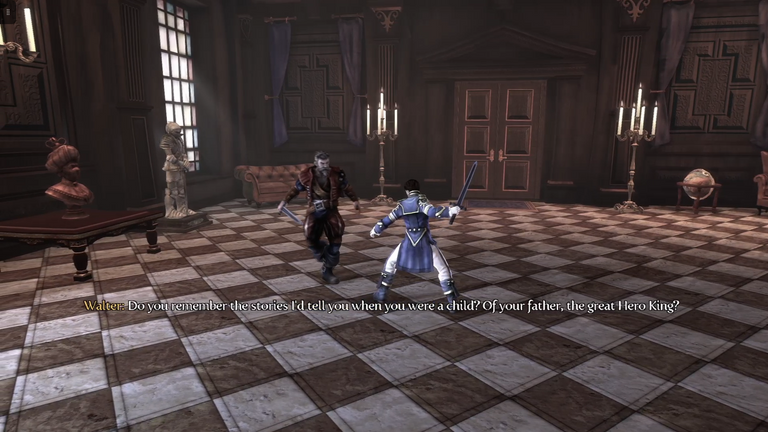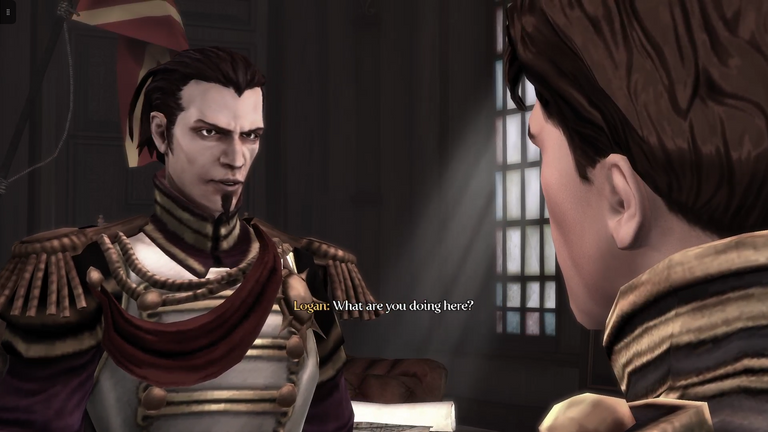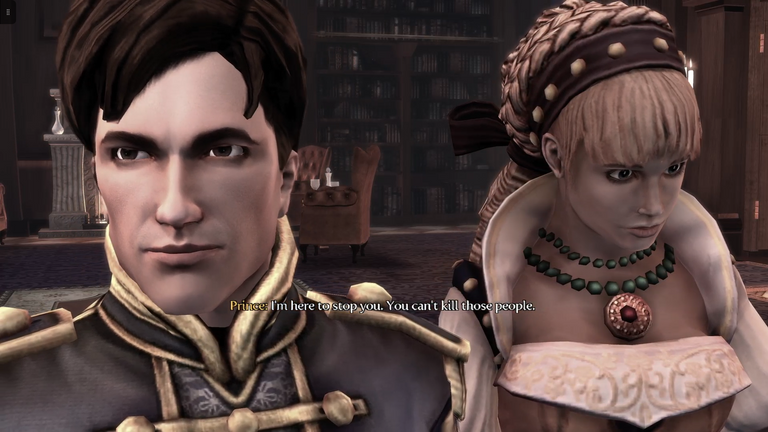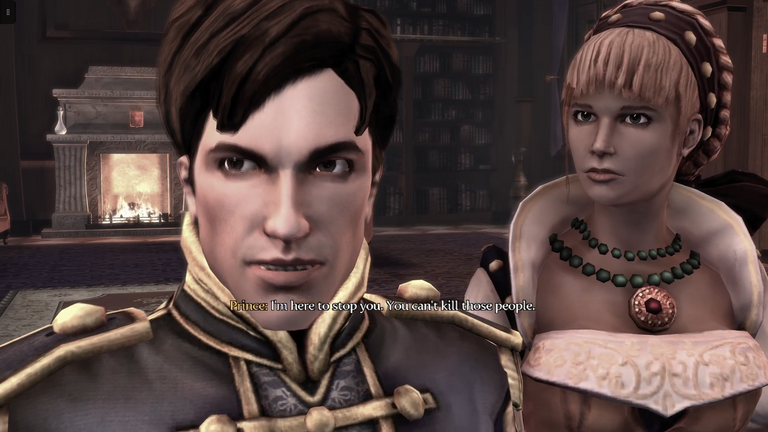 In the throne room the Prince was given a choice, a choice between life or death. Before him stood the protestors and his beloved, and Logan gave him a choice. Who would be killed the protestors or Elise? It was meant to teach the Prince a lesson. If any thoughts of not making a decision came to mind, they were quickly put to rest as Logan promised that if he did not choose Elise and the protestors would be executed.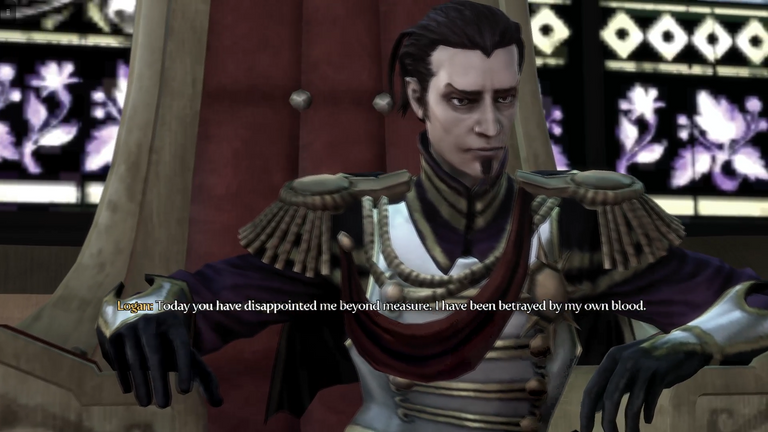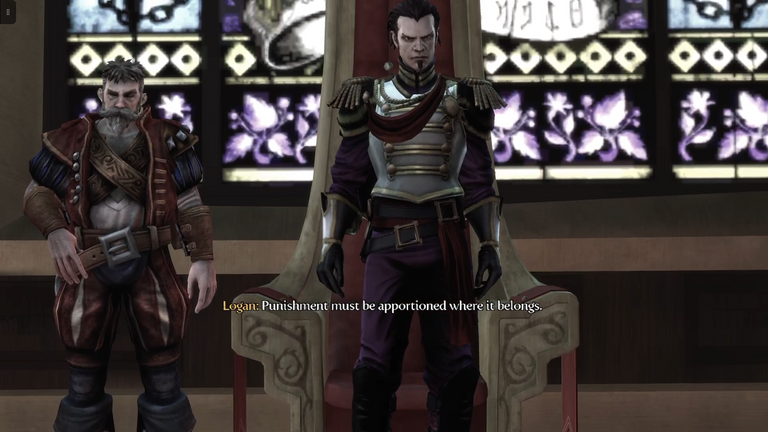 Elise begged the Prince to pick her. She knew that the life of many was more important than the life of one. Elise was the love of his life. But surely someone felt the same way about the protestors, they had families, they had wives, husbands, children, they were brothers and sisters. The life of one outweighs the life of many. The right choice was obvious. The protestors should be the ones to live, the lives of the many. But the Prince couldn't speak the words, instead he sheepishly pointed at them, not to save them, but to condemn them to death. Before being ordered back to his room, the prince swore that he would have vengeance.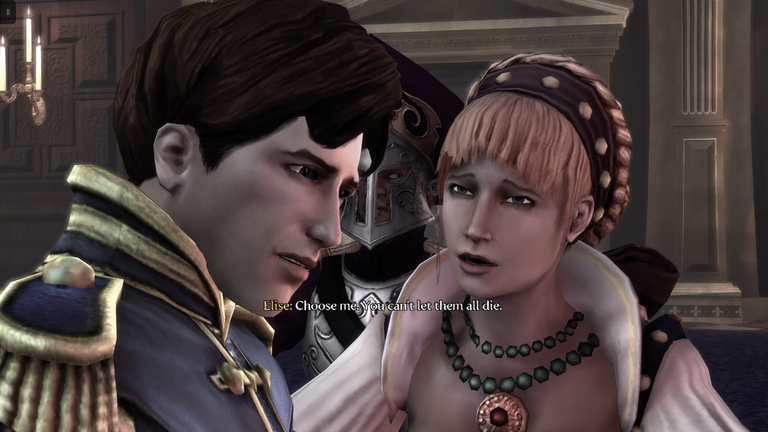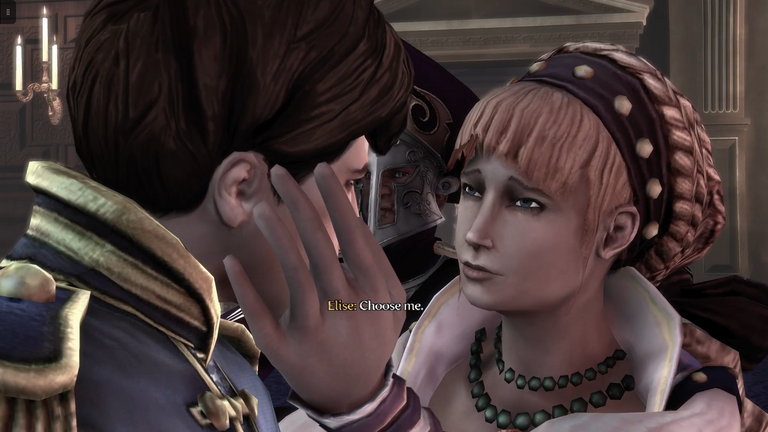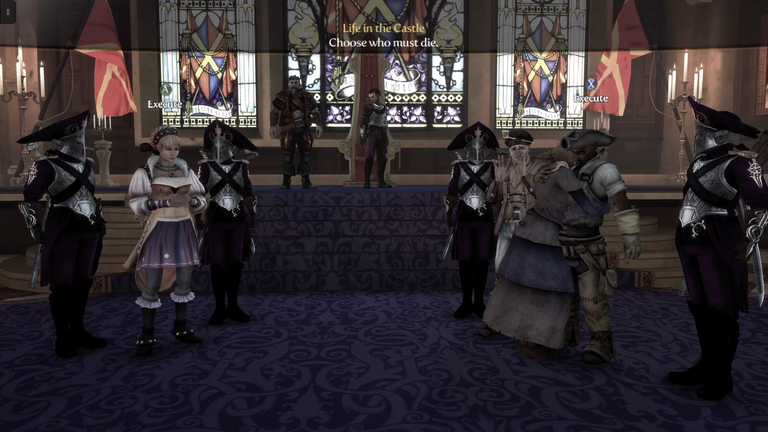 That night the Prince couldn't sleep. He was up all night pacing, thinking about ways he could get back at his brother. This had to end. Logan's tyranny had gone on long enough. Walter had entered the Prince's room. He was there to take him away. Albion had suffered long enough. A revolution needed to happen and there would be a Hero leading it.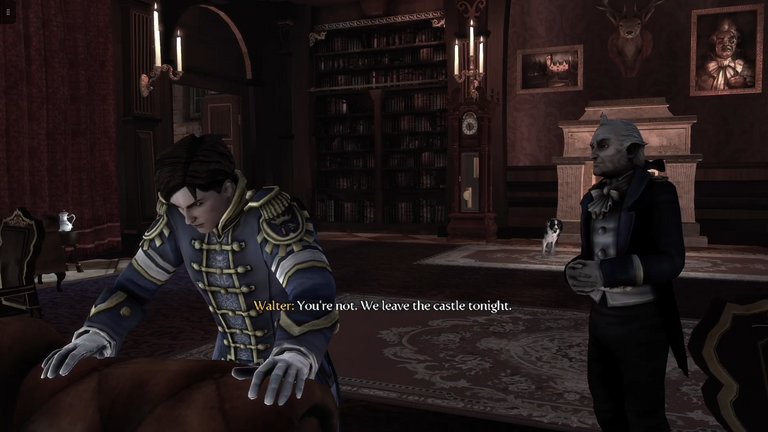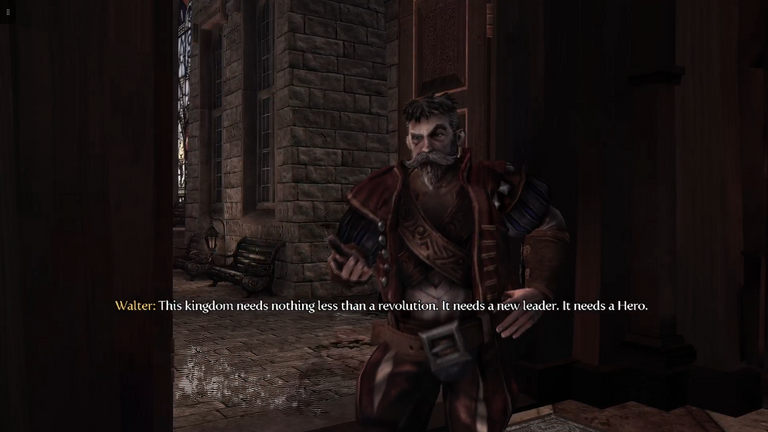 Before Jasper, Bandit, Walter, and the Prince could leave they needed to pay respects to the last Hero Albion had.
They entered the Old King's crypt. A large statue stood in front of the Princes Father's final resting place, and upon pushing a brick in, the statue's hand lowered revealing an odd item of sorts. Walter claimed that it was the Guild Seal, a Seal that all heroes had once carried. And after picking it up the Prince was transported to an odd world.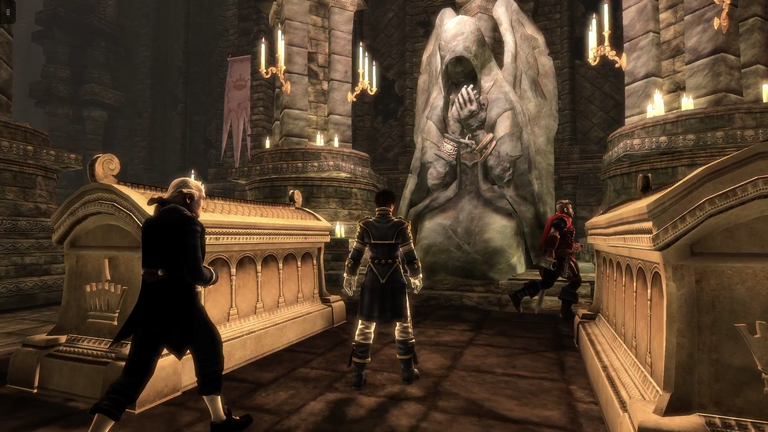 In this world he was greeted by a hooded woman, who claimed she was from The Spire. She made it clear what the Prince's destiny was. He was to lead a revolution against his brother, and claim the Crown of Albion from his brother. The woman gifted him with a gauntlet, something that was used to channel the Will that was inside of him. And it was a good thing too, as when he came back to the waking world Walter informed him the only way to escape the crypt was to cast a spell.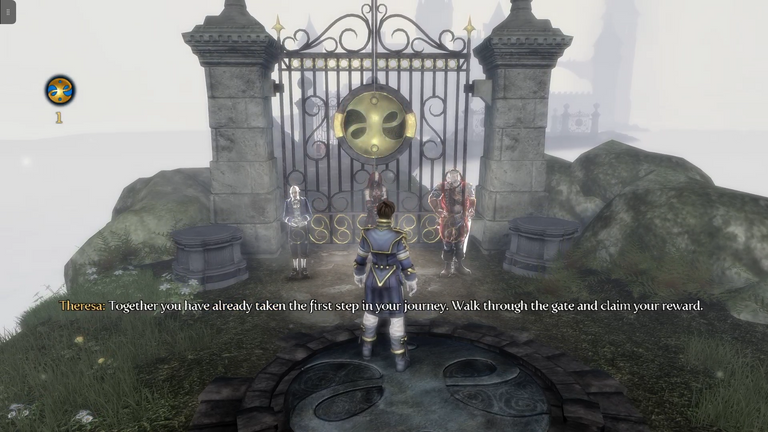 Channeling the energy inside of him, the ground around the Prince bursted in flames, and a passage was revealed. The Prince had time to get used to this new sort of magic as he made his way through the cave. At the very end they came upon something called a Cullis Gate, something that the Heroes of old used for transportation, upon using a spell on it, it became activated and teleported the group to The Sanctuary, the Old King's hideout.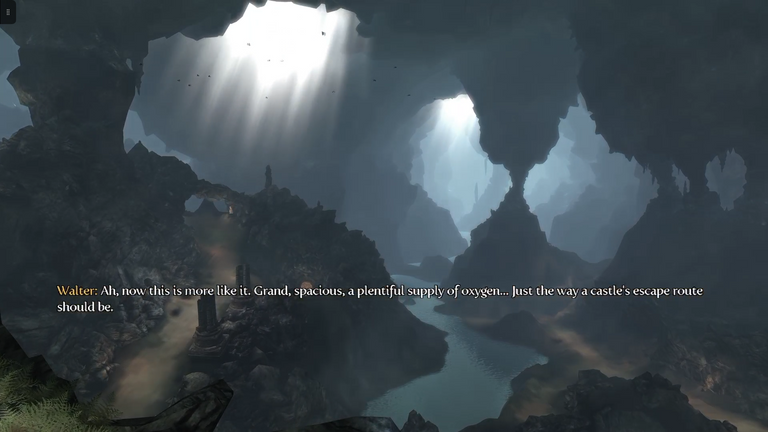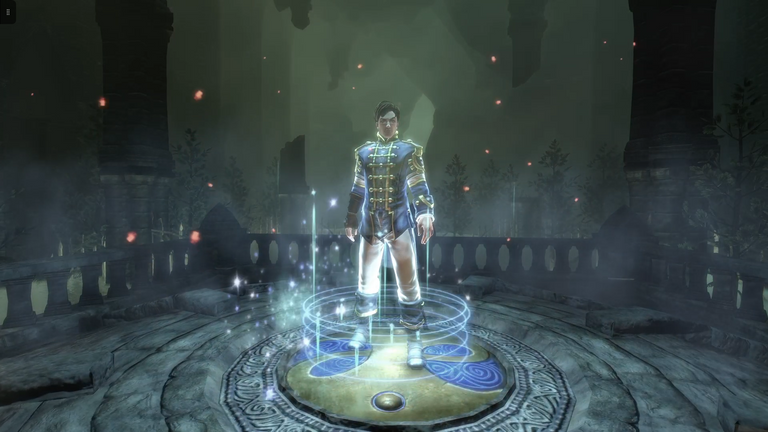 From here the first of the plan had formed. They needed allies, after all three people and a dog would not survive against a king and his armies, even if one of those people were Heroe. In the peaks of the mountains they would find the first of their allies among a strong and hardy people who were no strangers to Logan's Tyranny. Sabine and his followers would be the first step in a very long road. Logan's tyranny had to end, and it all started with Sabine.


---
Español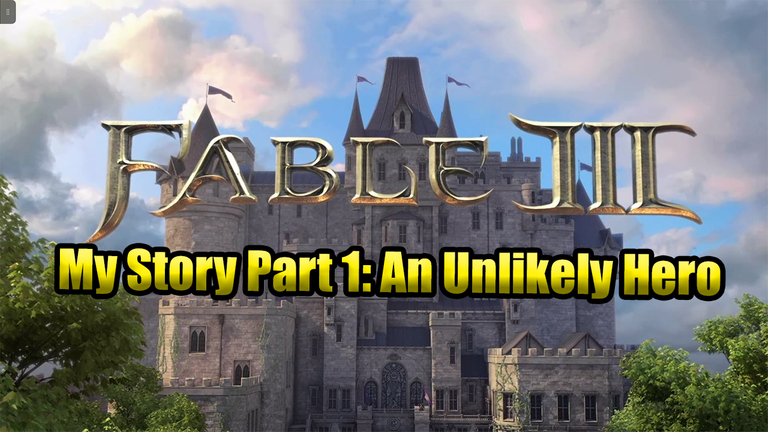 ¿Qué está pasando, chicos? Así que decidí sumergirme un poco en el pasado y comenzar de nuevo las publicaciones de "Mi historia". Como Fable 1 fue el primer juego con el que hice esto, decidí que era lógico que usara Fable 3 para volver a jugar.
En caso de que no estuvieran presentes cuando comencé en Hive hace poco más de un año, la serie "My Story" sigue la historia del juego como si se contara desde una perspectiva en primera persona, sin embargo, decidí cambiarlo un poco. , principalmente porque encuentro que usar I es un poco aburrido, así que en lugar de una perspectiva en primera persona, decidí que sería un "libro" de una narración en tercera persona, ¡así que espero que lo disfruten! Estas publicaciones tardan un poco más en escribirse, así que si te gusta, ¡asegúrate de hacérmelo saber en los comentarios!
---
Hubo un tiempo en que los Héroes no eran algo raro, un tiempo en que aquellos que fueron bendecidos con el poder de la Voluntad iban a entrenar al Gremio de Héroes. Que usaran lo que aprendieron para bien o para mal dependía totalmente de ellos.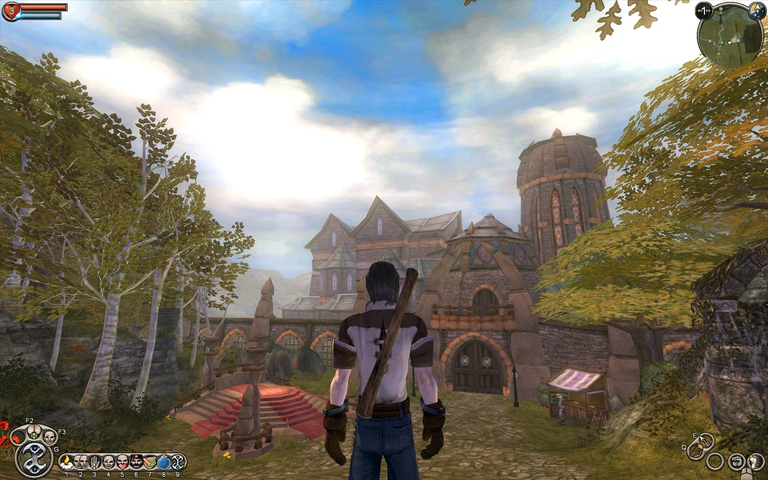 Uno de los Héroes más notables fue el Héroe de Oakvale, un hombre cuyo destino estaba en su sangre. Luchó contra Jack of Blades no una sino dos veces, y en ambas ocasiones lo había derrotado, y durante su enfrentamiento final se había asegurado de que Jack no regresara, arrojando la máscara en la que su alma estaba escondida a las profundidades de la lava.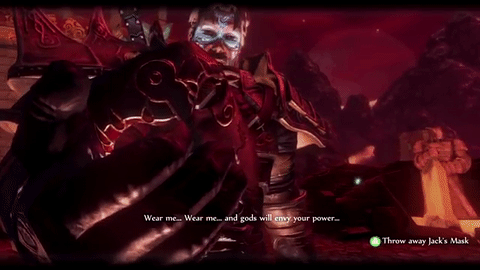 Con el paso del tiempo, el gremio de Héroes se convirtió en solo un recuerdo, pero no todos los héroes habían desaparecido. Había aparecido otro hijo del destino. Era uno de los cuatro héroes que estaban destinados a detener al rey tirano Lucien. Con la ayuda de una vidente ciega llamada Theresea, que se rumoreaba que era la hermana del Héroe de Oakvale, había unido al Héroe de la Fuerza, el Héroe de la Voluntad y el Héroe de la Habilidad para poner fin a la muerte de Lucien. reinar y poner fin a su tiranía.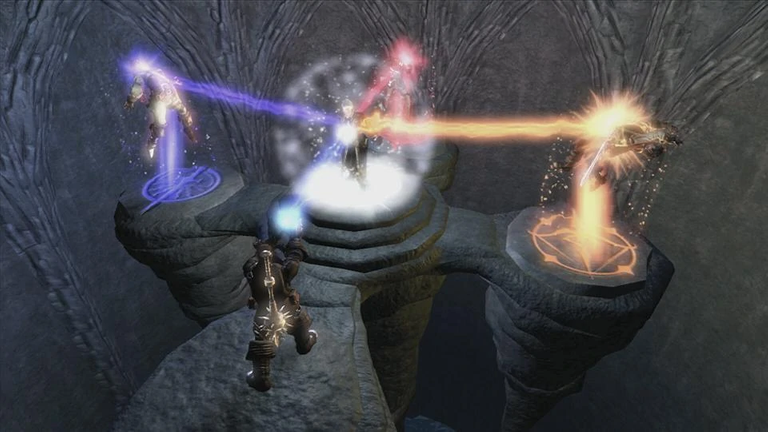 Pero la historia del Héroe de Bowerstone, como se le llamó, no acabó ahí. Se había convertido en rey de Albión. La gente no podría estar más feliz. Reinó durante mucho tiempo y finalmente tuvo dos hijos, Logan, el mayor, y el Héroe de Brightwall. El tiempo de los héroes puede haber pasado, pero cada vez que Albion necesita un salvador, Will siempre parece encontrar una persona para librar a Albion del mal que azota.
El Príncipe había esperado que el día transcurriera como otro. Fue despertado por Jasper, su fiel mayordomo y amigo. Había preparado la ropa de ese día para el príncipe y le había hecho saber que su querida amiga, y la persona con la que esperaba casarse algún día, Elise, lo estaba esperando en el patio.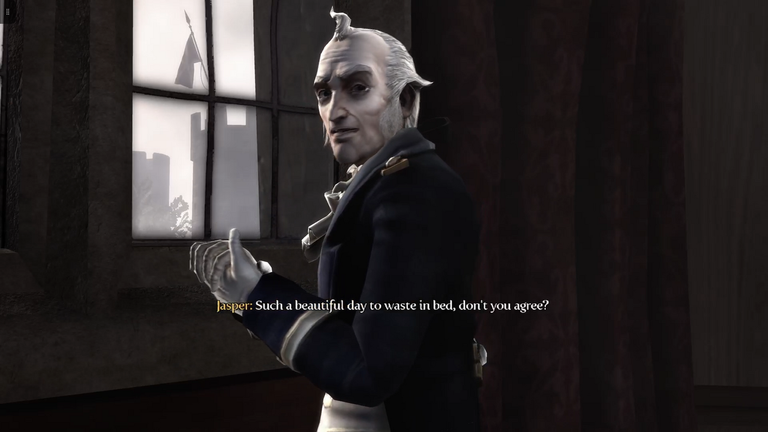 La decisión de qué ponerse fue fácil. Con el atuendo principesco elegido, se dirigió al patio con su fiel canino para encontrarse con Elise. Bandit parecía tan feliz de ver a Elise como lo estaba el Príncipe. Saltó sobre ella, babeando por toda su cara. Y cuando al Príncipe se le dio la oportunidad, hizo lo mismo.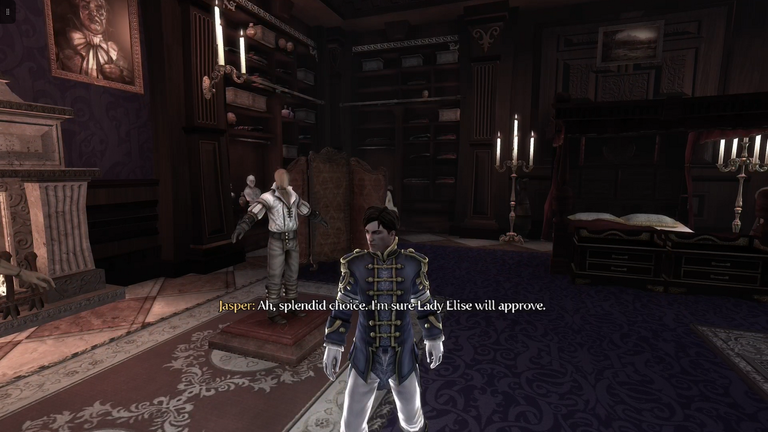 Pero la reunión de hoy no sería feliz. Elise habló de un rumor que corría por la ciudad de que Logan había hecho ejecutar a un trabajador de la fábrica. El rumor no sorprendió al Príncipe. Logan era su hermano, su rey, pero eso no hizo que el Príncipe se encegueciera ante las cosas que hacía. Había escuchado historias sobre el rey loco Lucian y la crueldad que desató sobre Albion, y el Príncipe no pudo evitar hacer comparaciones con su hermano.
Elise había mencionado que los trabajadores del castillo estaban molestos y asustados y preguntó si el príncipe podía hablar con ellos y calmar algunas de sus preocupaciones. Se dirigieron a la cocina donde hablaron con los trabajadores del castillo. El Príncipe les prometió que haría todo lo posible para mejorar las condiciones.
Walter, lo más cercano que el Príncipe tenía a un padre desde que el suyo había pasado, era el amigo más cercano de su padre. Había escuchado el discurso y no pudo evitar sonreír cuando escuchó la misma convicción en la voz del Príncipe que su padre solía ordenar. Después de elogiar al niño, Walter lo llevó a donde practicarían su juego de espadas, pero se detuvo cuando se encontraron con manifestantes que les pidieron que firmaran su petición. El Príncipe podría haberse dado la vuelta, podría haberse negado, pero pensó que tal vez si su hermano viera su nombre en el papel, algo dentro de él vería el error de sus caminos.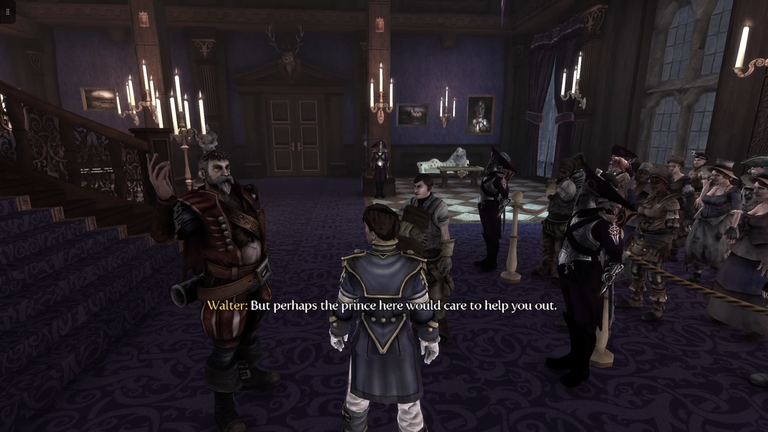 El entrenamiento fue bien pero no todo se hizo bien. Después de ser atrapados espiando a Elise y el Príncipe, se enteraron de que Logan planeaba ejecutar a los manifestantes que estaban fuera del castillo. El Príncipe trató de detenerlo, de decirle que estaba equivocado. Pero su error fue abrir la boca. Logan ordenó a sus guardias que llevaran a Elise a la sala del trono, y el Príncipe recibió instrucciones de seguirla.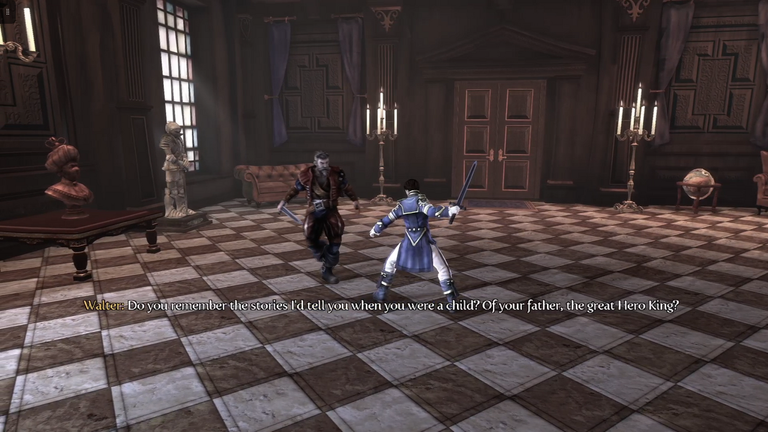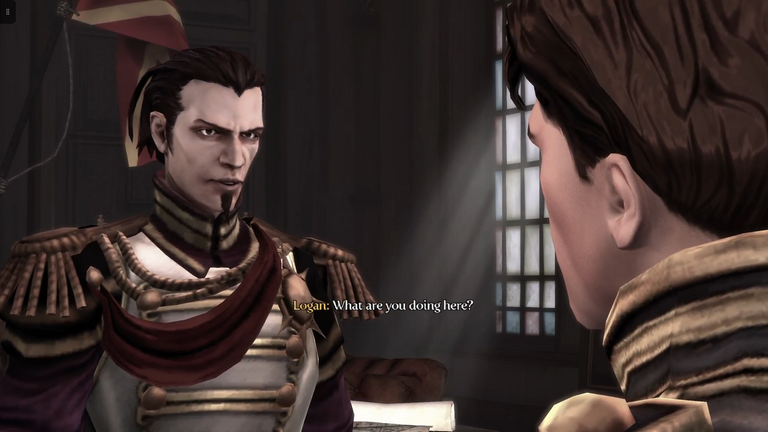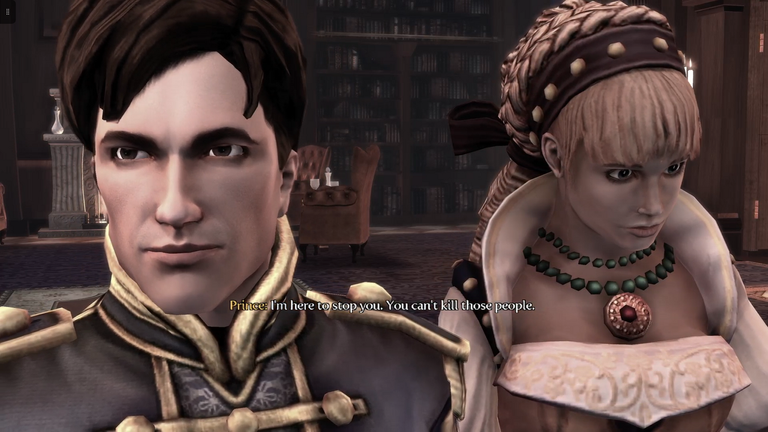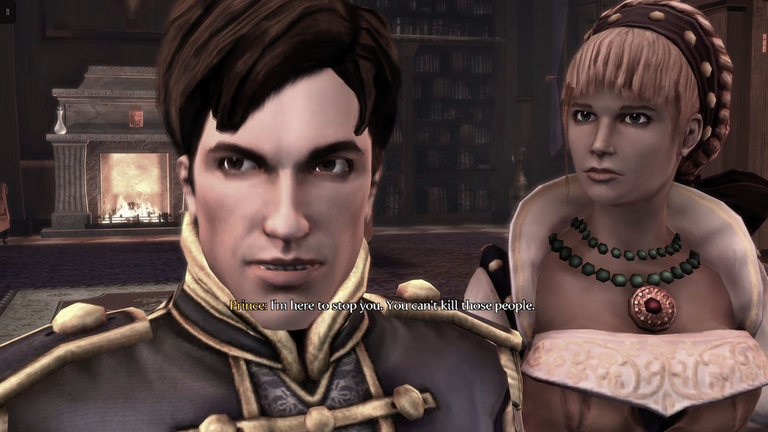 En la sala del trono, al Príncipe se le dio a elegir, una elección entre la vida o la muerte. Ante él estaban los manifestantes y su amada, y Logan le dio a elegir. ¿Quiénes serían asesinados, los manifestantes o Elise? Estaba destinado a darle una lección al Príncipe. Si le venía a la mente algún pensamiento de no tomar una decisión, se desvaneció rápidamente ya que Logan prometió que si no elegía a Elise y los manifestantes serían ejecutados.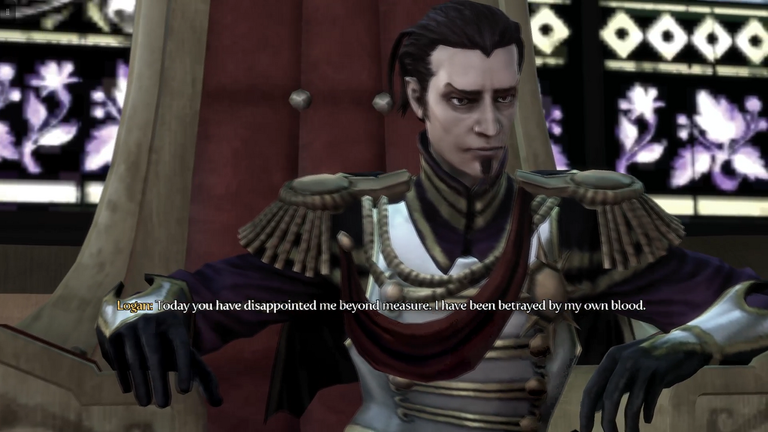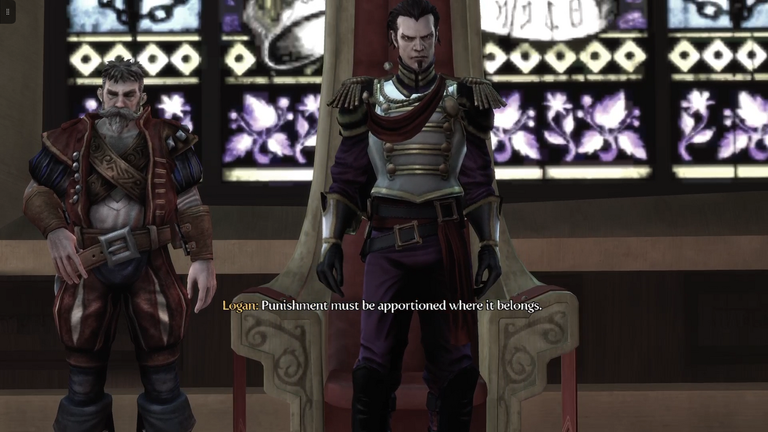 Elise le rogó al Príncipe que la eligiera. Sabía que la vida de muchos era más importante que la vida de uno. Elise fue el amor de su vida. Pero seguramente alguien sintió lo mismo por los manifestantes, tenían familias, tenían esposas, esposos, hijos, eran hermanos y hermanas. La vida de uno pesa más que la vida de muchos. La elección correcta era obvia. Los manifestantes deben ser los que vivan, las vidas de muchos. Pero el Príncipe no pudo pronunciar las palabras, sino que las señaló tímidamente, no para salvarlas, sino para condenarlas a muerte. Antes de que se le ordenara regresar a su habitación, el príncipe juró que se vengaría.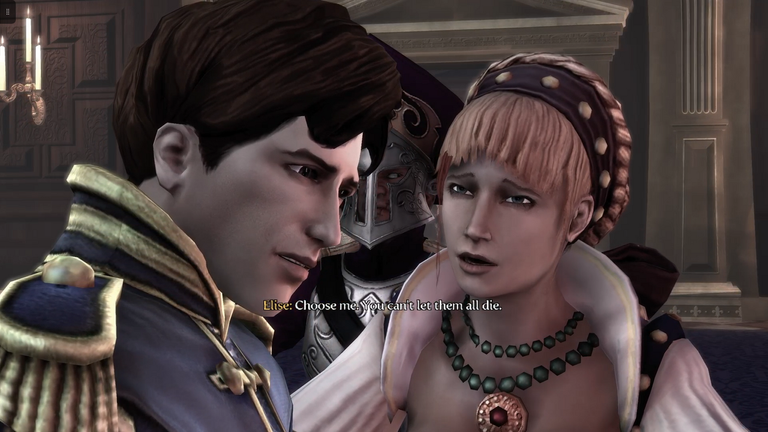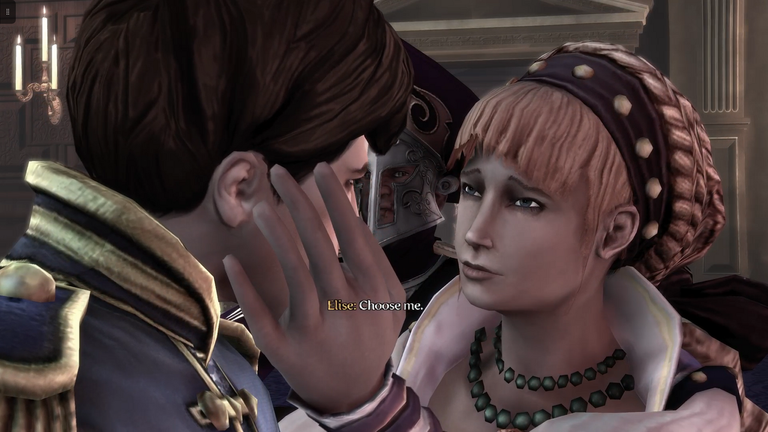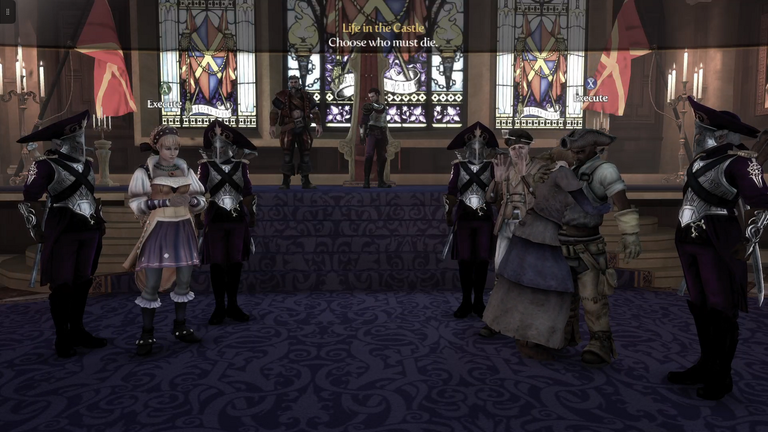 Esa noche el Príncipe no pudo dormir. Estuvo despierto toda la noche dando vueltas, pensando en formas de vengarse de su hermano. Esto tenía que terminar. La tiranía de Logan había durado lo suficiente. Walter había entrado en la habitación del Príncipe. Él estaba allí para llevárselo. Albion ya había sufrido bastante. Era necesario que sucediera una revolución y habría un Héroe liderándola.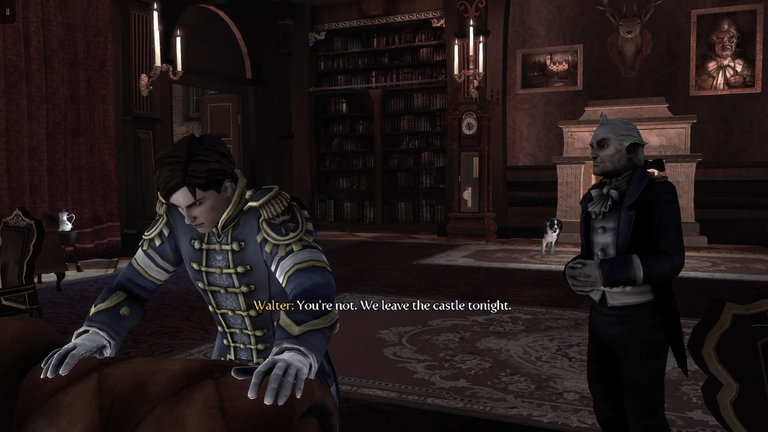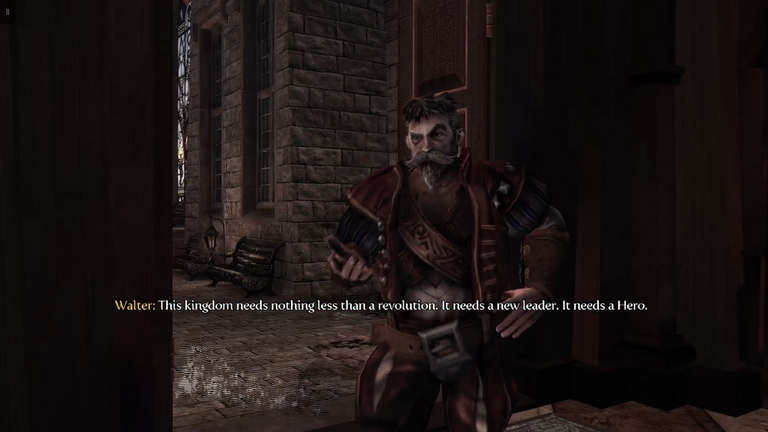 Antes de que Jasper, Bandit, Walter y el Príncipe pudieran irse, debían presentar sus respetos al último héroe que tenía Albion.
Entraron en la cripta del Viejo Rey. Una gran estatua se paró frente al lugar de descanso final del Padre del Príncipe, y al empujar un ladrillo, la mano de la estatua bajó revelando una especie de objeto extraño. Walter afirmó que era el Sello del Gremio, un Sello que todos los héroes habían llevado alguna vez. Y después de recogerlo, el Príncipe fue transportado a un mundo extraño.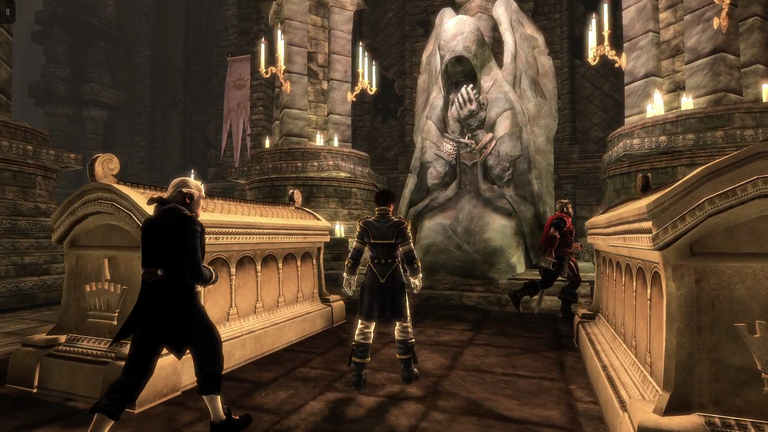 En este mundo fue recibido por una mujer encapuchada, que afirmó ser de The Spire. Dejó en claro cuál era el destino del Príncipe. Debía liderar una revolución contra su hermano y reclamar la Corona de Albion de su hermano. La mujer le regaló un guantelete, algo que se usaba para canalizar la Voluntad que estaba dentro de él. Y también fue algo bueno, ya que cuando regresó al mundo de la vigilia, Walter le informó que la única forma de escapar de la cripta era lanzar un hechizo.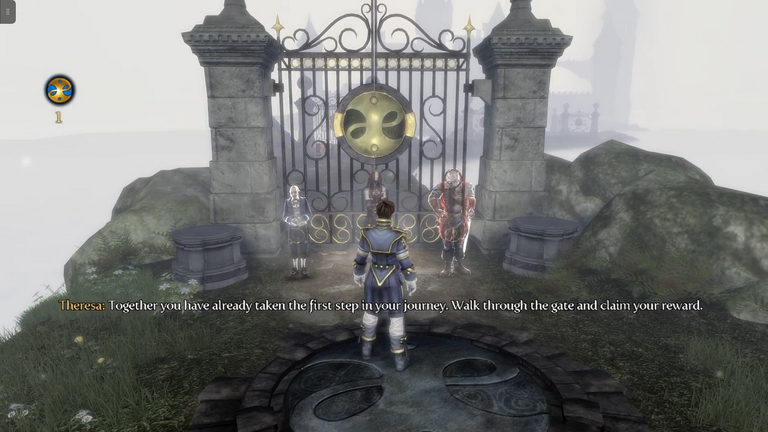 Canalizando la energía dentro de él, el suelo alrededor del Príncipe estalló en llamas y se reveló un pasaje. El Príncipe tuvo tiempo de acostumbrarse a este nuevo tipo de magia mientras avanzaba por la cueva. Al final, se encontraron con algo llamado Cullis Gate, algo que los Héroes de antaño usaban para el transporte, al usar un hechizo en él, se activó y teletransportó al grupo a The Sanctuary, el escondite del Viejo Rey.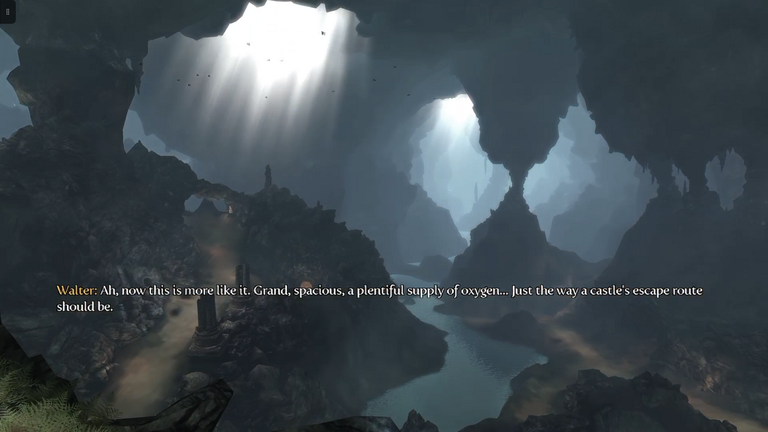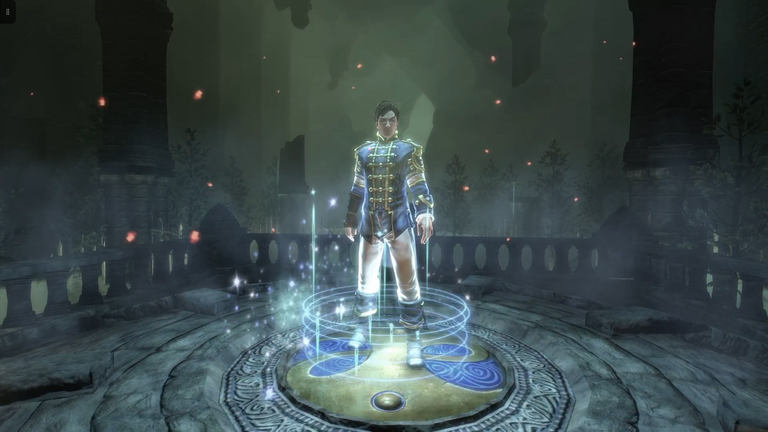 A partir de aquí se había formado el primero del plan. Necesitaban aliados, después de que las tres personas y un perro no sobrevivirían contra un rey y sus ejércitos, incluso si una de esas personas fuera Heroe. En los picos de las montañas encontrarían al primero de sus aliados entre un pueblo fuerte y resistente que no era ajeno a la tiranía de Logan. Sabine y sus seguidores serían el primer paso de un camino muy largo. La tiranía de Logan tenía que terminar y todo comenzó con Sabine.