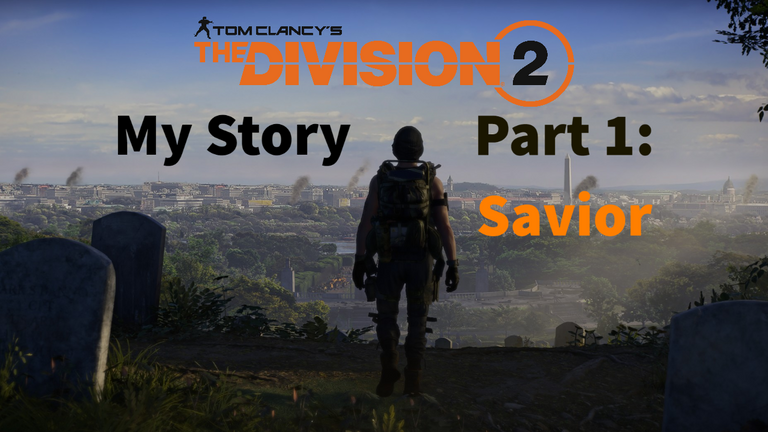 What is going on, guys? It has been forever since I posted a "My Story" article. In case you guys didn't know Fable My Story was one of my first posts ever on Hive! The My Story series tells the story of a video game through a first person narrative. And I figured since I am playing the Division 2, that I would start this series back up! In this My Story story, I will be telling the story through journal entries!
---
Journal Entry One:


I don't know how many days I've been here. It seems like the time before the dollar flu was nothing but a deep, calming dream. Looking back at it, I can't believe how much we took for granted, whether that was easy access to food, the sense of safety, or even just a hot shower. A hot shower. I can't remember the last time I'd taken one of them.
Each night, I sleep with one eye opened. In today's world, it's the only way to survive. A single distraction, a close of the eyes at the wrong moment, could be your very last. And one of those moments almost happened to me.
Local rioters are always something to worry about, but this time, this time was different. Agent Kelso found me. As I was trying to catch a moment of relaxation, the fighting broke out. Gun shots rang in the air and the settlements gate alarm started to go off. Agent Sanders found me, and we both rushed off to fight back the impending attack.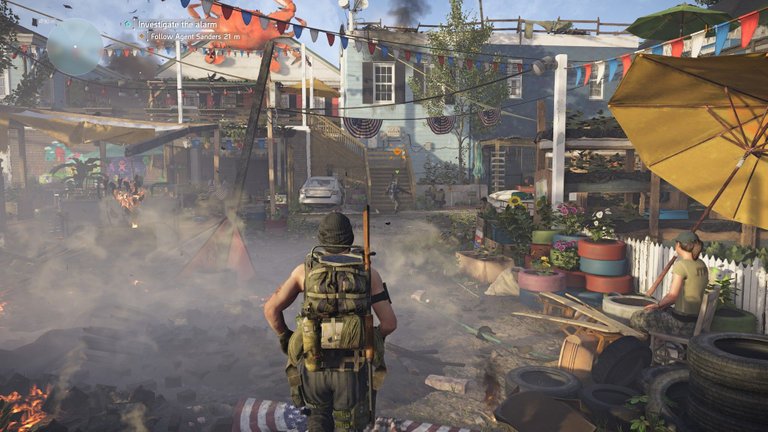 With Agent De la Cruz by our side, we fought back the attack, but not without cost. De la Cruz had gotten injured by an explosion. When all the attackers laid dead, I dragged De la Cruz back into the safety of the settlement. But the attack wasn't over, not yet.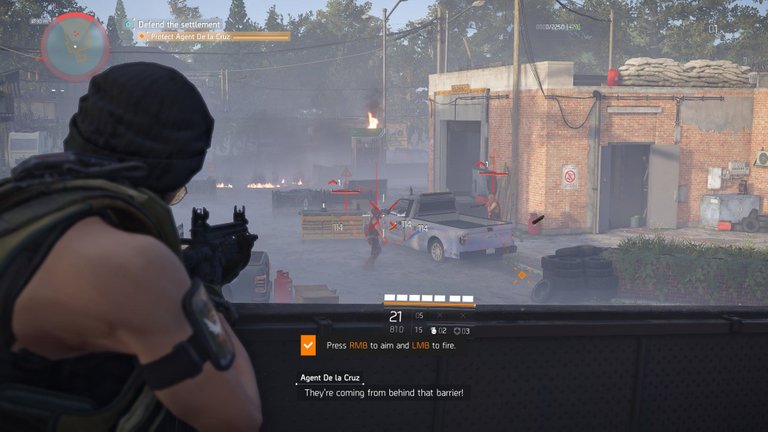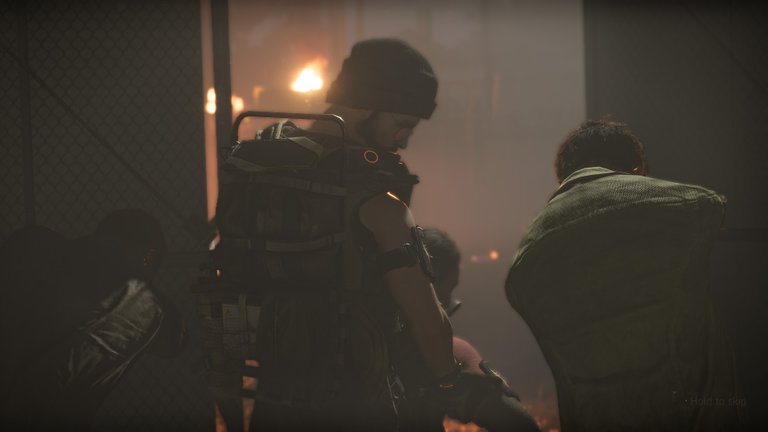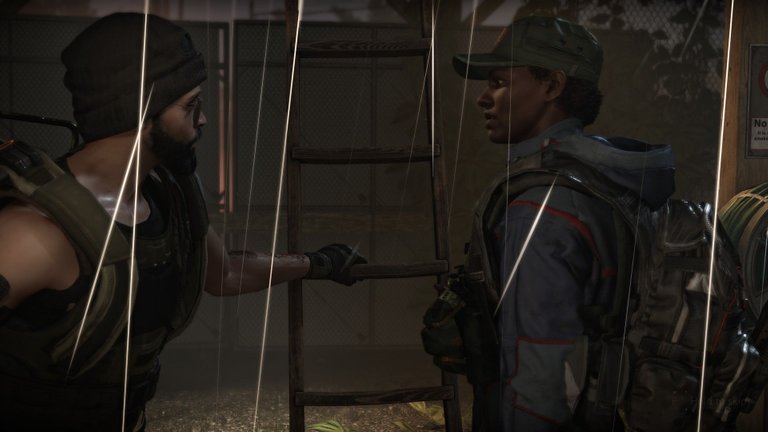 The alarms by the waterfront started to blare. There was no time for rest. Agent Sanders and I rushed to see what was going on, then we saw it. Breaking through the darkness of night was a ship. As we caught our first glimpse of the beast, our tech went haywire, and a set of coordinates appeared on our watches. It was a distress call, and it was coming from Washington, D.C.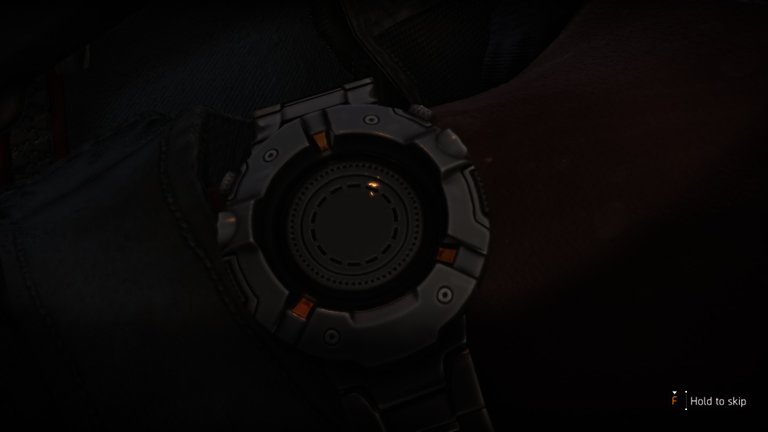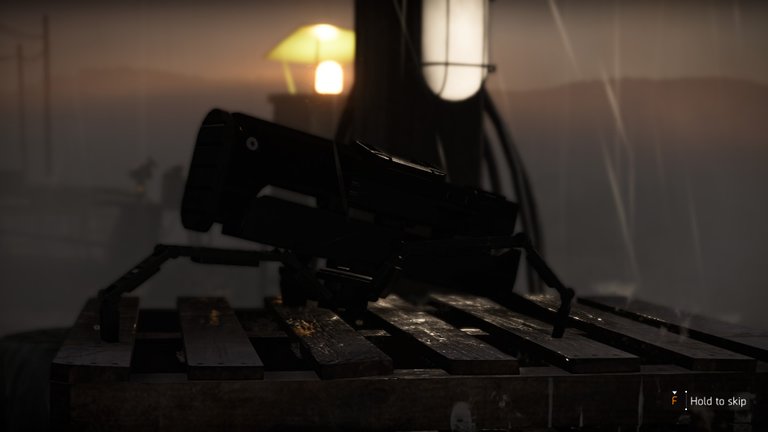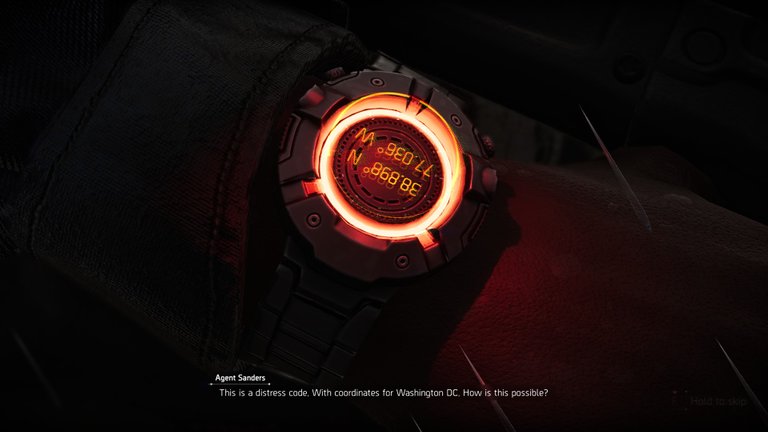 The ship opened fire, bombarding us with artillery, and there a choice was made. Sanders would stay behind, attempting to fight off the incoming attack, and protecting the settlement, while I made my way to D.C.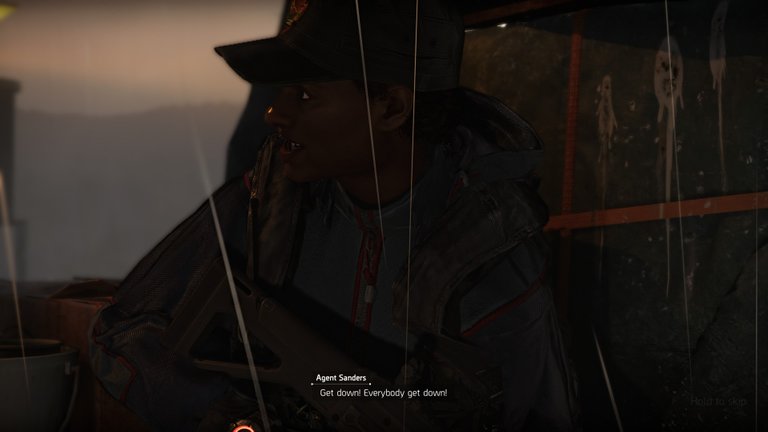 I don't know if they made, and I can't help but feel I left them to their deaths. If I did, may god have mercy on my soul.
Journal Entry 2:
The days and nights seemed to blend with each other. I would walk until I could no longer, and only then would I rest. After days of walking, with feet covered in blisters had I finally came to the location. Washington D.C, the white house.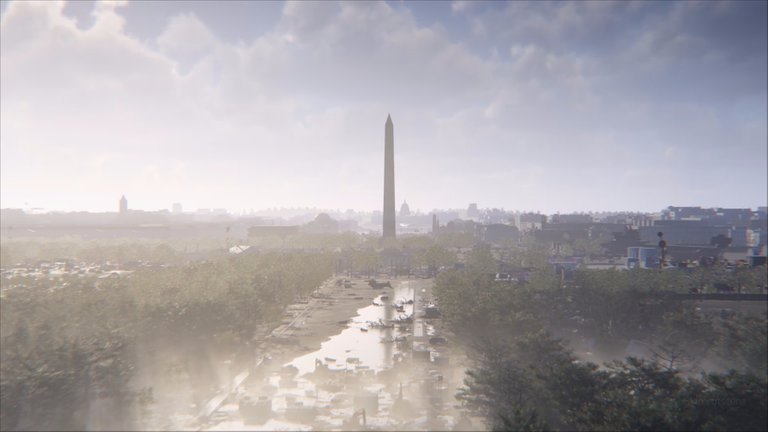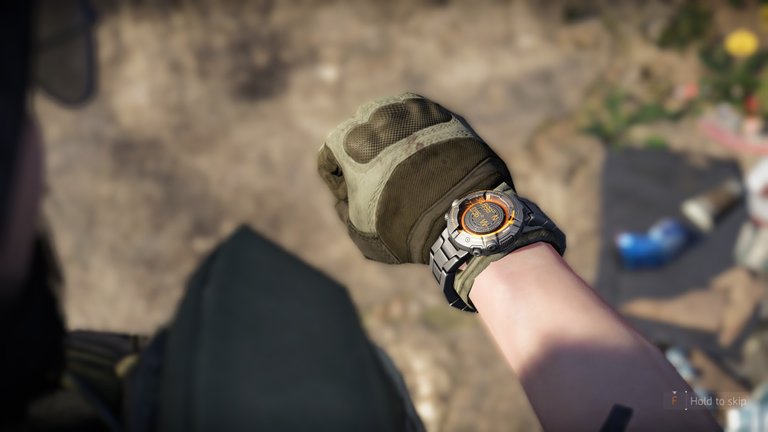 As I approached the former president's home, ISAC had picked up an emergency alert from the SHD emergency channel. The SHD outpost, situated in the Whitehouse, was under attack. A few enemies laid between me and the lawn, but they were nothing I couldn't handle by myself. When I got closer, I came upon the battle that was going on.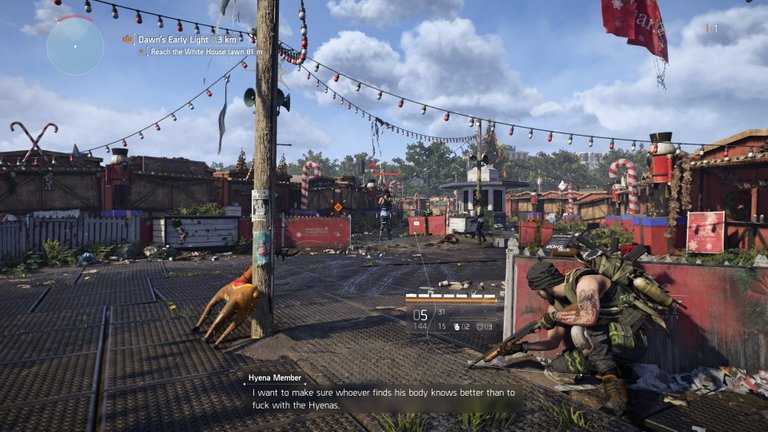 Hyenas were exchanging gunfire with the Outposts guards. Their mistake was leaving so little men to guard their flank. Coordinating with a man named Manny, I snuck up behind the Hyena's trapping them between me and the outpost, and they got all cut down.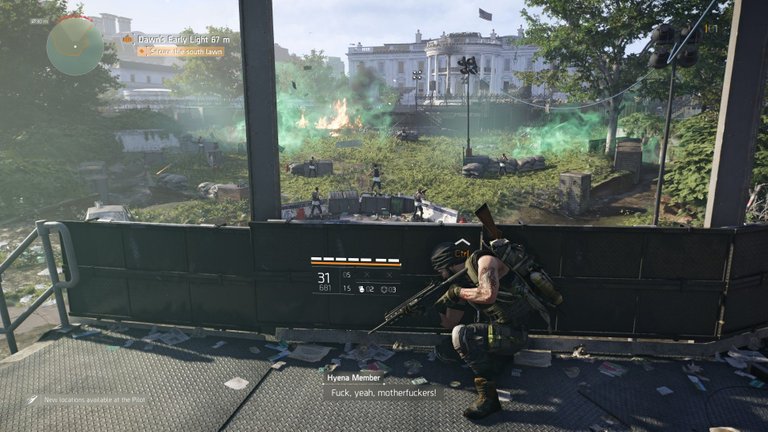 Stepping over their bullet-ridden bodies. I made my way into the Whitehouse, past the rows of injured, and met with the division coordinator, Manny Ortega. Manny gave me the rundown of what happened here. After their network went down, hostile factions in the city began their takeover, despite this a few civilian settlements were fighting back against.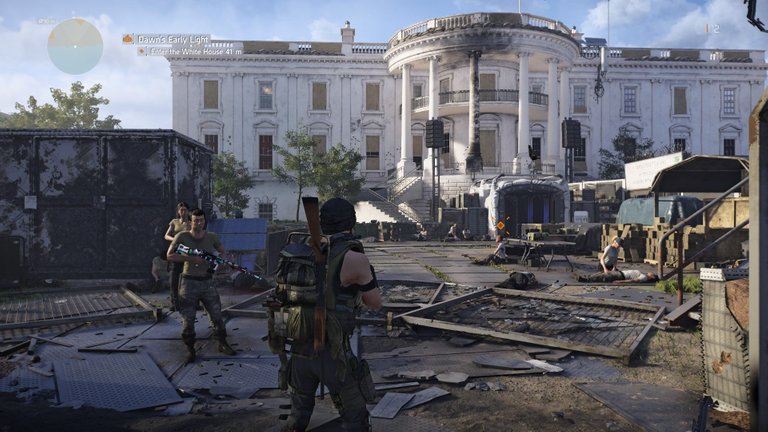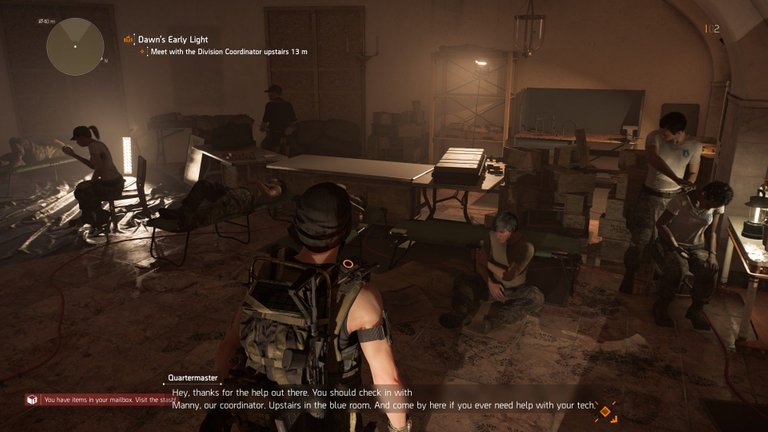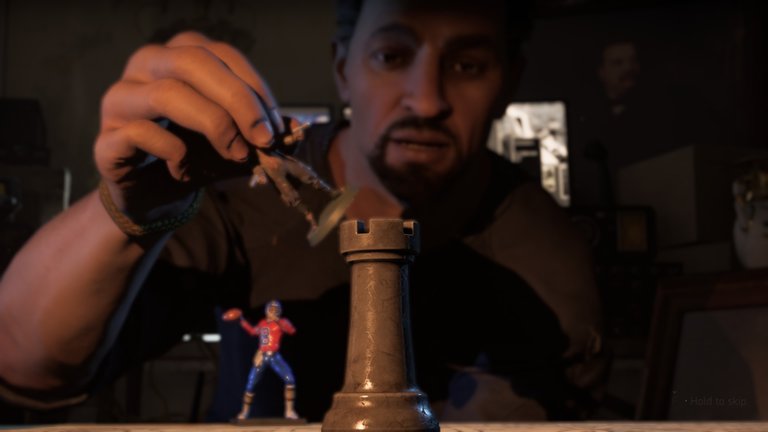 My job was to go to one of these settlements and find an Agent named Kelso so that she could restore the network.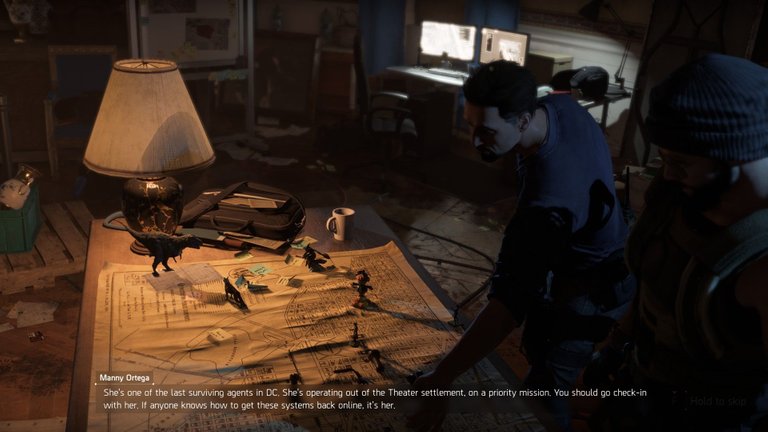 Journal Entry 3:
The path to the Theater district was littered with Hyenas. The more I killed, the more seemed to pop. Eventually, I made my way to the rooftop settlement and met a woman named Odessa. From what I can tell, she is a veteran of source. What I didn't know, and wouldn't ask, is if her missing leg was from a wartime injury or something that was caused by the Hyenas.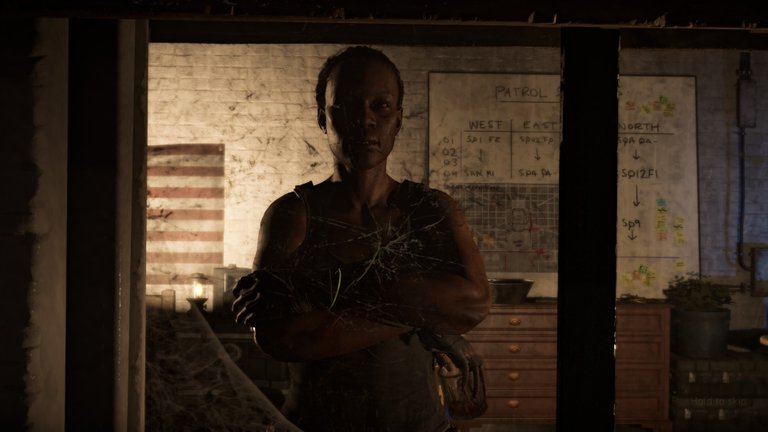 Odessa wasn't in the talking mood. She had told me that the Hyenas had kidnapped her daughter and that Kelso was already gone to save her. She told me if I helped get her daughter back that she would be in my debt. But debt or not, it's not like I wasn't going to help.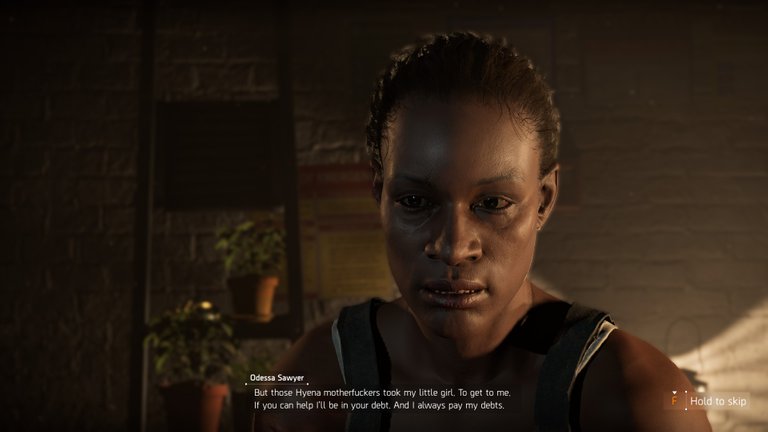 Eleanor was in a place called the Grand Washington Hotel. Kelso must have seen my approach, as she provided a distraction. Hyenas rushed out to see what the source of the explosion was, and they were met with me. I cut them down and made my way into the basement of the hotel, slowly working my way up.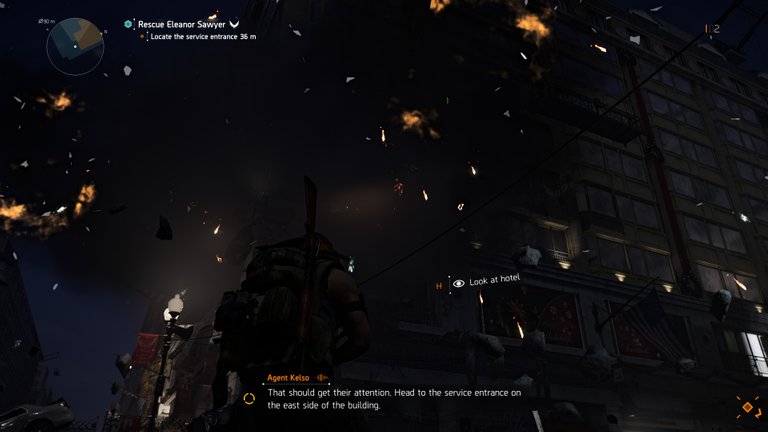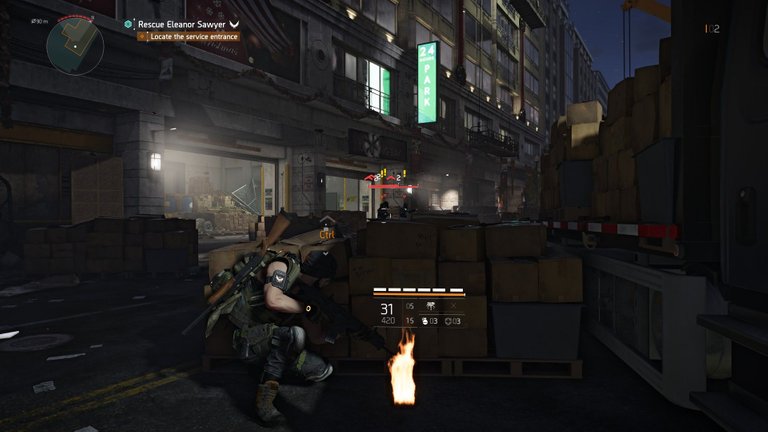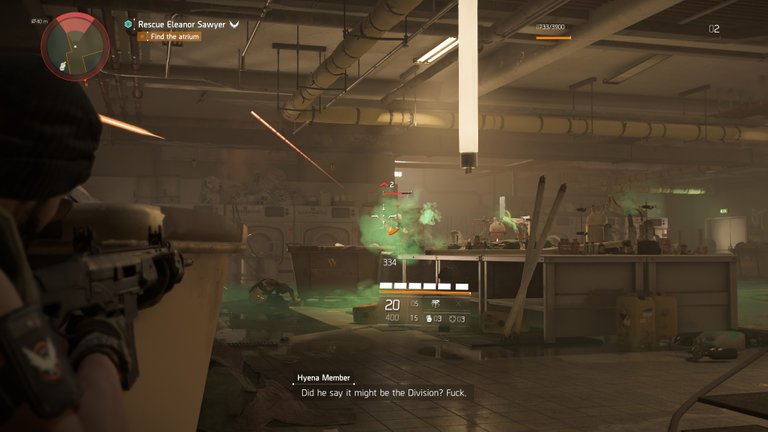 Floor by floor, I cleared out the Hyena's from the hotel before meeting up with Kelso on the roof. And there we took on the leader of this group of Hyenas, a man named Saint.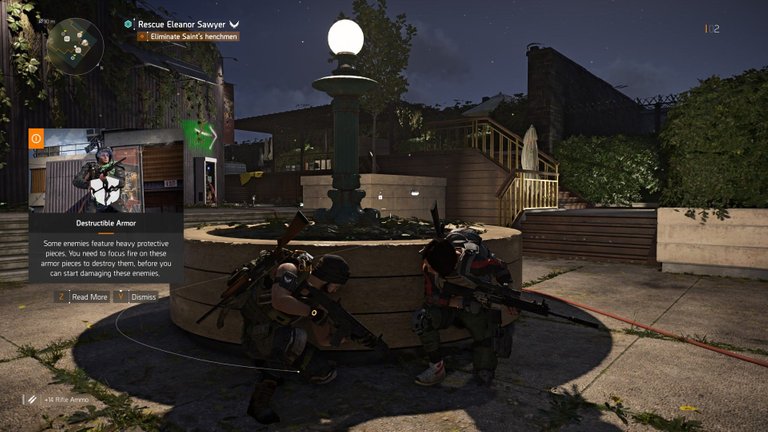 Saint was fully amored, and getting through that armor was a task in itself, but challanges are something that I live for. It wasn't long before the Saint was sent to hell.
With the rooftop cleared, we had found Eleanor tucked safely away in a small building. Like her mother, she was in no mood to talk. She didn't even so much as glance our way. Kelso stayed behind with her while I cleared the remaining enemies from the hotel.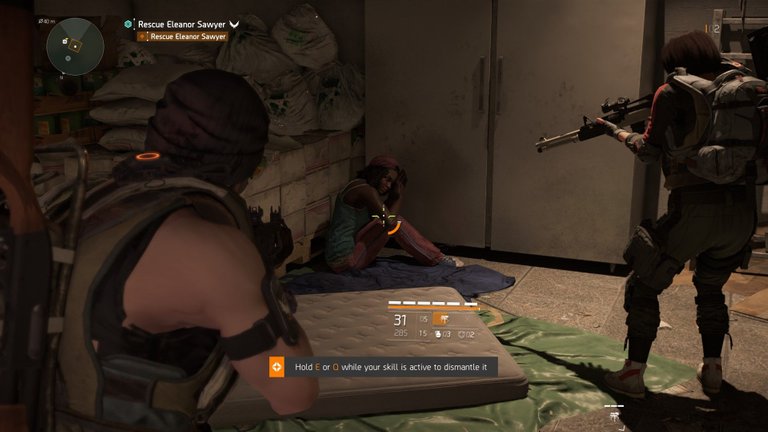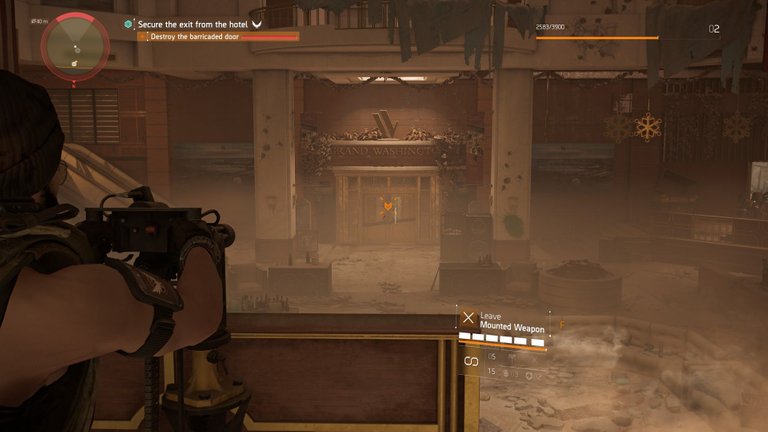 Back at the theater district, I walked in on Kelso and Odessa while they were in mid-argument. Kelso pleaded for Odessa's help, saying that her leg would never have stopped her before. At the end of the conversation, she had agreed to spare us a few of her people.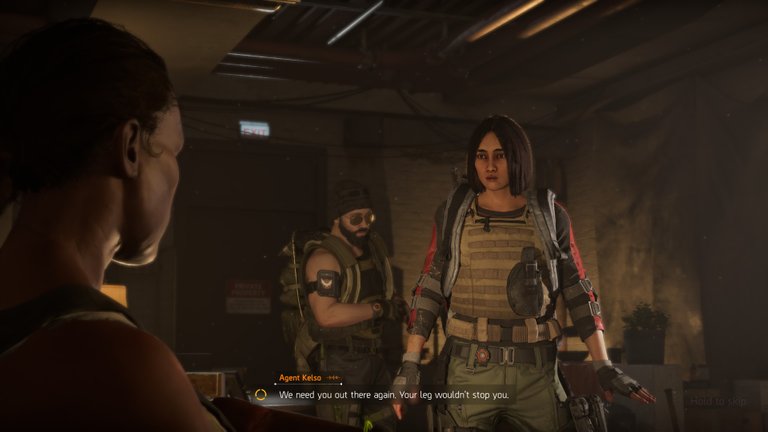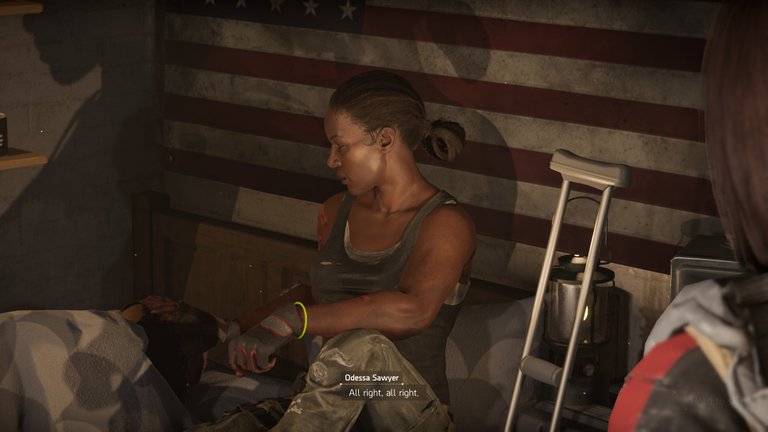 With her daughter rescued, and the sense of safety on this rooftop, I think I might just catch a few winks.


---
So for now, these stories will be shorter just because of my lack of free time. But in a month or so, I will be able to make longer pieces, which is something I can not wait for! I hope you enjoyed the read! Peace out!
---
Español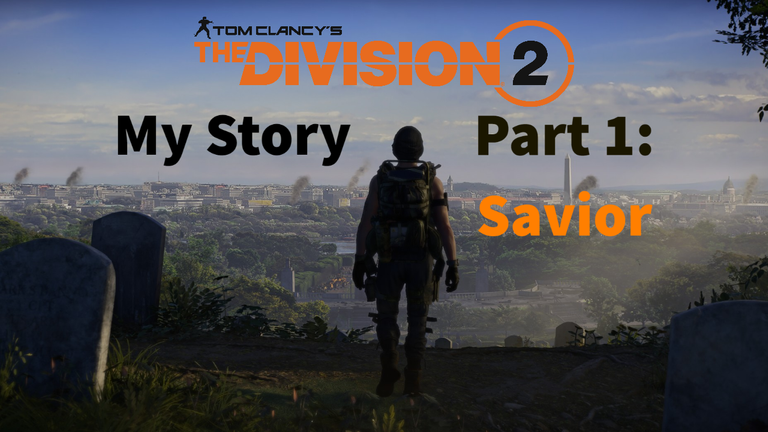 ¿Qué está pasando, chicos? Ha pasado una eternidad desde que publiqué un artículo de "Mi viaje". ¡En caso de que no supieran que Fable My Story fue una de mis primeras publicaciones en Hive! La serie My Story cuenta la historia de un videojuego a través de una narración en primera persona. Y pensé que, dado que estoy jugando la División 2, ¡volvería a comenzar esta serie! ¡En esta historia de Mi historia, contaré la historia a través de las entradas del diario!


---
Primera entrada del diario:


No sé cuántos días he estado aquí. Parece que la época anterior a la gripe del dólar no era más que un sueño profundo y tranquilizador. Mirando hacia atrás, no puedo creer cuánto dimos por sentado, ya sea el fácil acceso a los alimentos, la sensación de seguridad o incluso una ducha caliente. Una ducha caliente. No puedo recordar la última vez que tomé uno de ellos.
Cada noche, duermo con un ojo abierto. En el mundo de hoy, es la única manera de sobrevivir. Una sola distracción, cerrar los ojos en el momento equivocado, podría ser la última. Y uno de esos momentos casi me pasa a mí.
Los alborotadores locales siempre son algo de qué preocuparse, pero esta vez, esta vez fue diferente. El agente Kelso me encontró. Mientras trataba de encontrar un momento de relajación, estalló la pelea. Los disparos resonaron en el aire y la alarma de la puerta de los asentamientos comenzó a sonar. El agente Sanders me encontró y ambos salimos corriendo para defendernos del inminente ataque.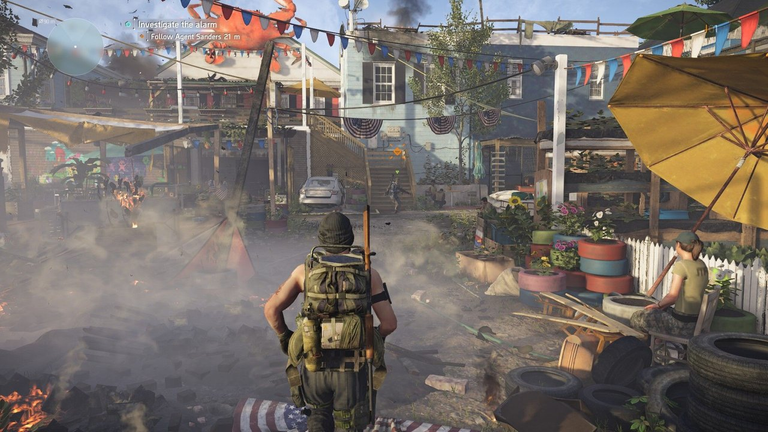 Con el Agente De la Cruz a nuestro lado, defendimos el ataque, pero no sin costo alguno. De la Cruz había resultado herido por una explosión. Cuando todos los atacantes yacían muertos, arrastré a De la Cruz de vuelta a la seguridad del asentamiento. Pero el ataque no había terminado, todavía no.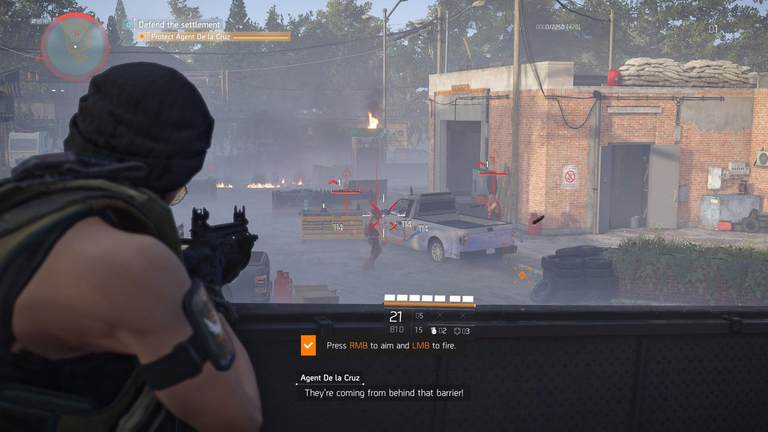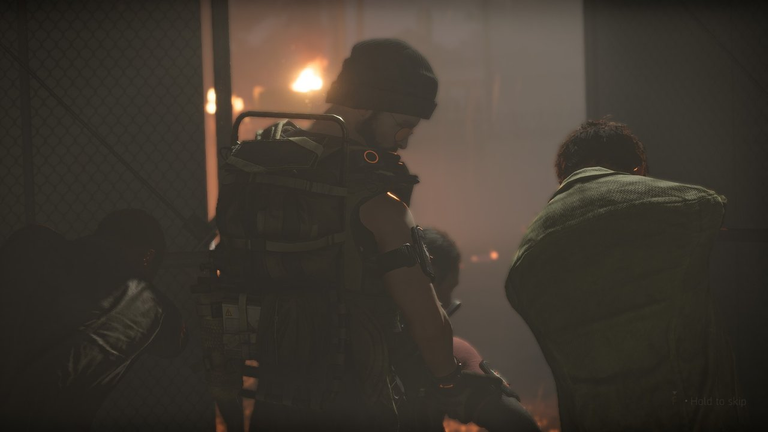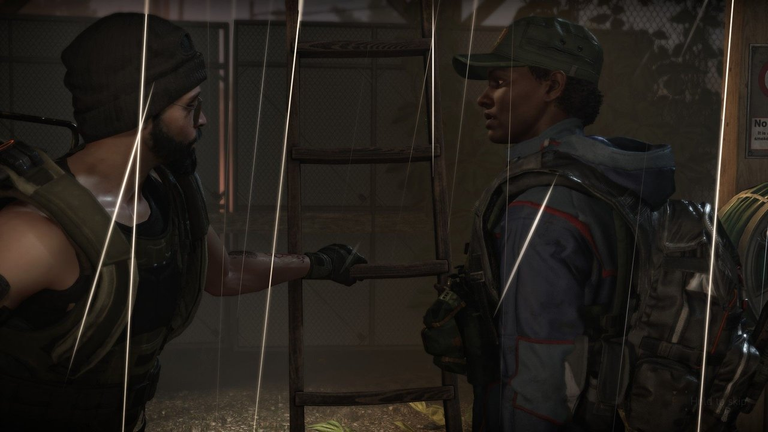 Las alarmas en el paseo marítimo comenzaron a sonar. No había tiempo para descansar. El agente Sanders y yo nos apresuramos a ver qué estaba pasando, luego lo vimos. Atravesando la oscuridad de la noche había un barco. Cuando vimos por primera vez a la bestia, nuestro técnico se volvió loco y apareció un conjunto de coordenadas en nuestros relojes. Era una llamada de socorro y venía de Washington, D.C.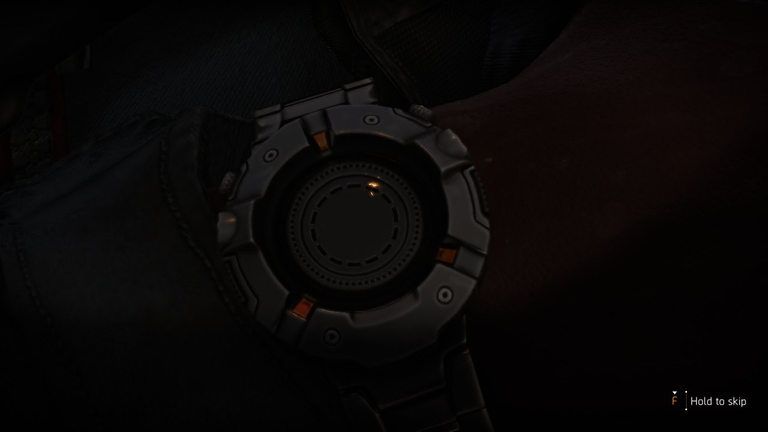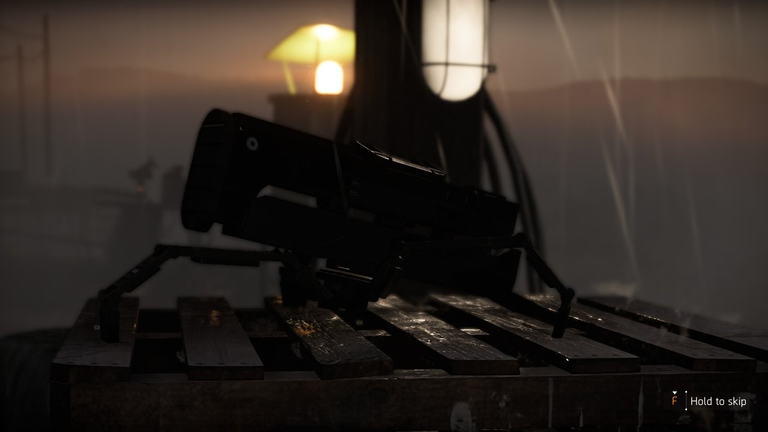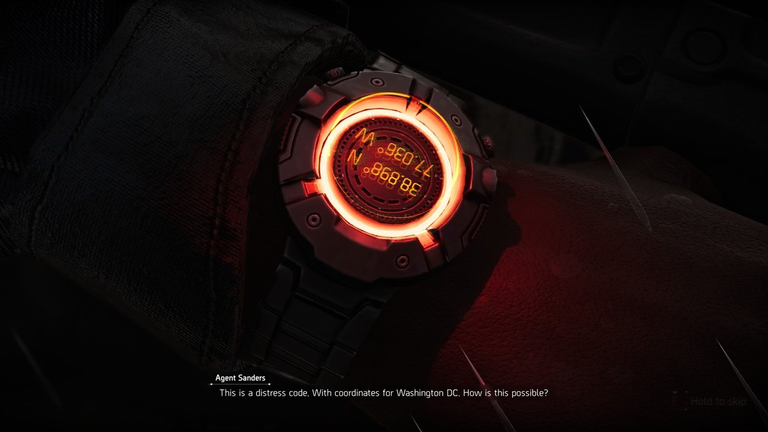 El barco abrió fuego, bombardeándonos con artillería, y allí se tomó una decisión. Sanders se quedaría atrás, intentando luchar contra el ataque entrante y protegiendo el asentamiento, mientras yo me dirigía a D.C.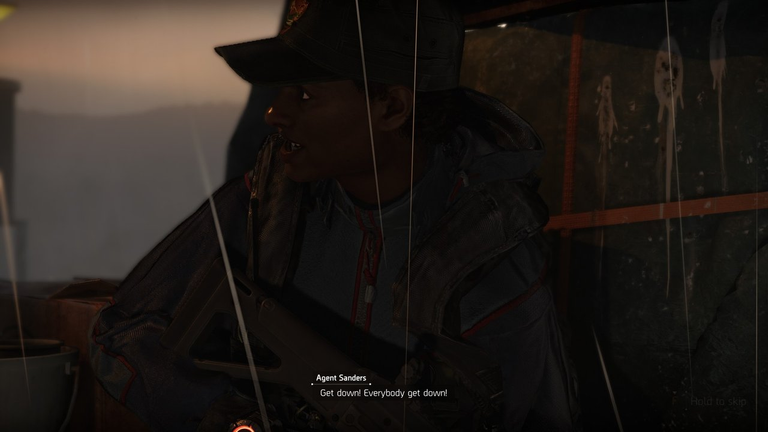 No sé si lo hicieron, y no puedo evitar sentir que los dejé morir. Si lo hice, que dios tenga piedad de mi alma.
Entrada de diario 2:
Los días y las noches parecían mezclarse entre sí. Caminaría hasta que ya no pudiera más, y sólo entonces descansaría. Después de días de caminar, con los pies llenos de ampollas, finalmente llegué al lugar. Washington DC, la casa blanca.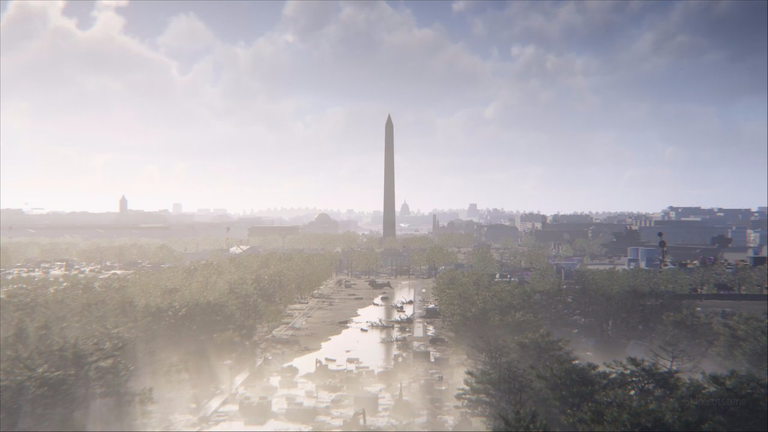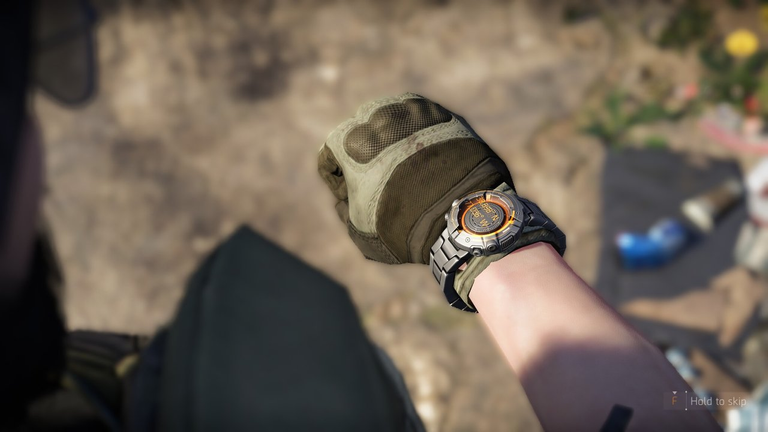 Mientras me acercaba a la casa del ex presidente, ISAC había captado una alerta de emergencia del canal de emergencia SHD. El puesto avanzado SHD, situado en la Casa Blanca, estaba siendo atacado. Algunos enemigos se interpusieron entre el césped y yo, pero no eran nada que no pudiera manejar solo. Cuando me acerqué, me encontré con la batalla que estaba ocurriendo.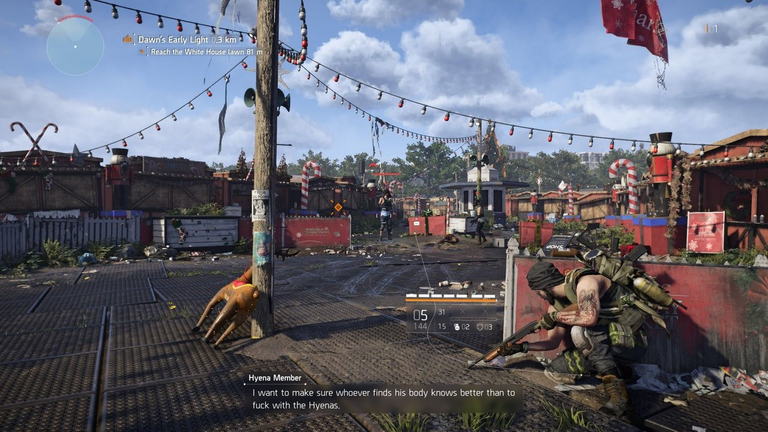 Las hienas estaban intercambiando disparos con los guardias de Outposts. Su error fue dejar tan pocos hombres para proteger su flanco. En coordinación con un hombre llamado Manny, me colé detrás de las hienas, atrapándolas entre el puesto de avanzada y yo, y todas fueron eliminadas.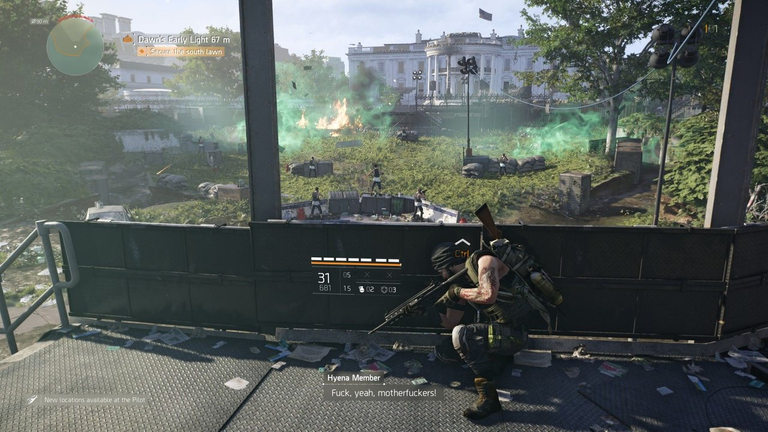 Pasando por encima de sus cuerpos acribillados a balazos. Me dirigí a la Casa Blanca, pasé las filas de heridos y me reuní con el coordinador de la división, Manny Ortega. Manny me dio el resumen de lo que pasó aquí. Después de que su red se cayó, las facciones hostiles en la ciudad comenzaron a tomar el control, a pesar de esto, algunos asentamientos civiles estaban luchando contra ellos.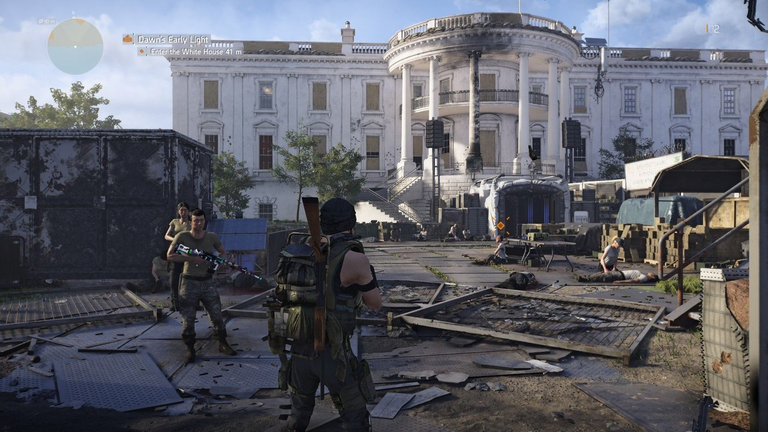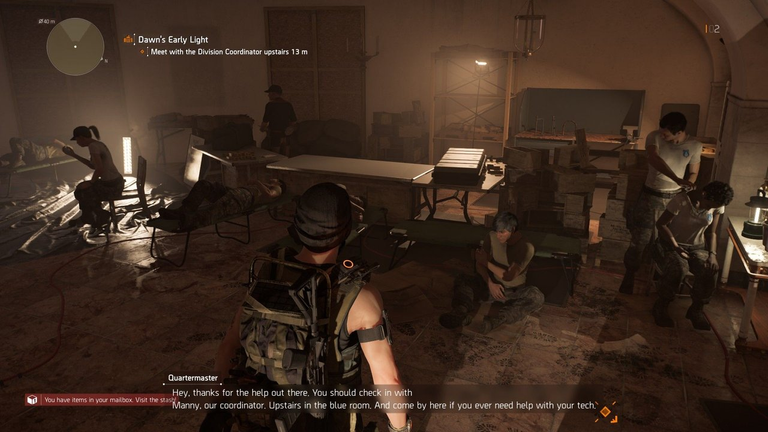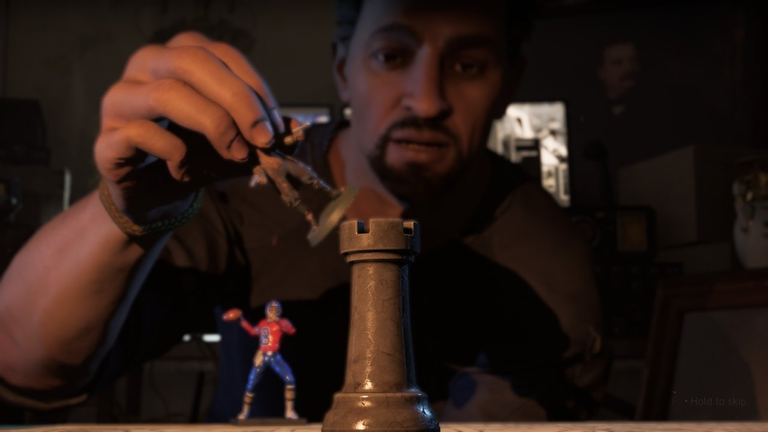 Mi trabajo consistía en ir a uno de estos asentamientos y encontrar a una Agente llamada Kelso para que pudiera restaurar la red.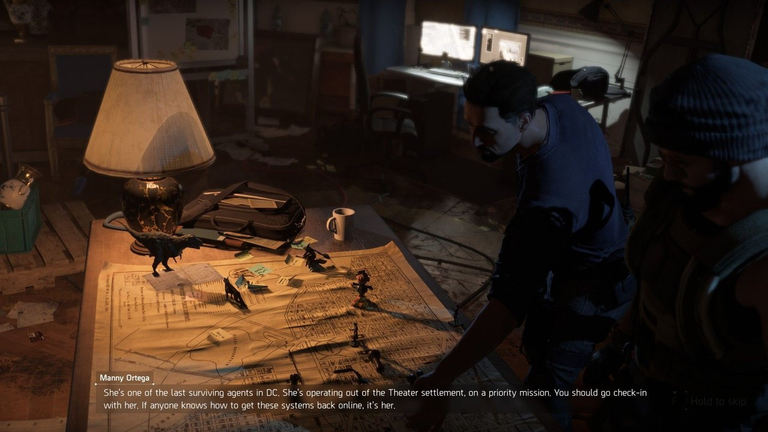 Entrada de diario 3:


El camino hacia el distrito de los teatros estaba plagado de hienas. Cuanto más mataba, más parecía explotar. Eventualmente, me dirigí al asentamiento de la azotea y conocí a una mujer llamada Odessa. Por lo que puedo decir, ella es una veterana de la fuente. Lo que no sabía, y no preguntaría, es si la pierna que le faltaba se debió a una lesión durante la guerra o algo causado por las hienas.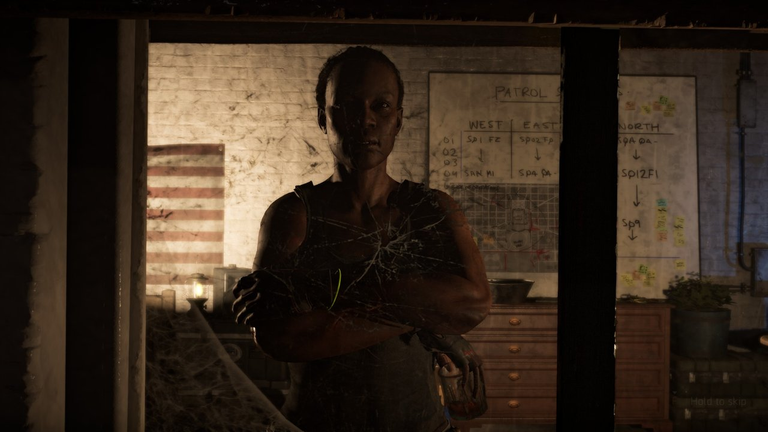 Odessa no estaba de humor para hablar. Me había dicho que las hienas habían secuestrado a su hija y que Kelso ya se había ido para salvarla. Me dijo que si ayudaba a recuperar a su hija estaría en deuda conmigo. Pero con deuda o sin ella, no es como si no fuera a ayudar.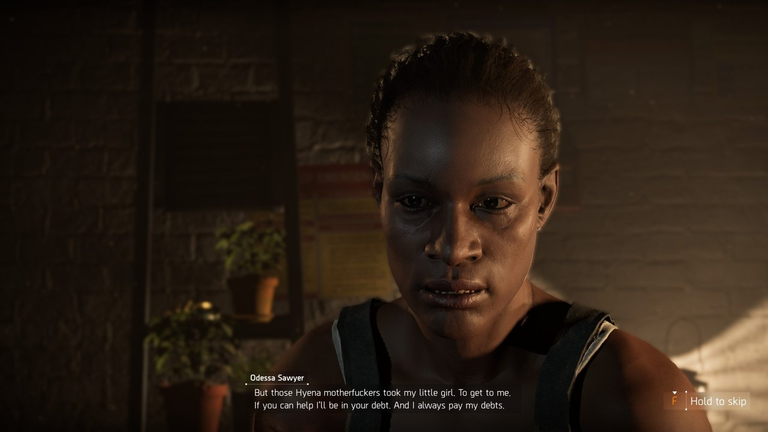 Eleanor estaba en un lugar llamado Grand Washington Hotel. Kelso debe haber visto mi acercamiento, ya que proporcionó una distracción. Las hienas corrieron a ver cuál era el origen de la explosión y se encontraron conmigo. Los corté y me dirigí al sótano del hotel, subiendo lentamente.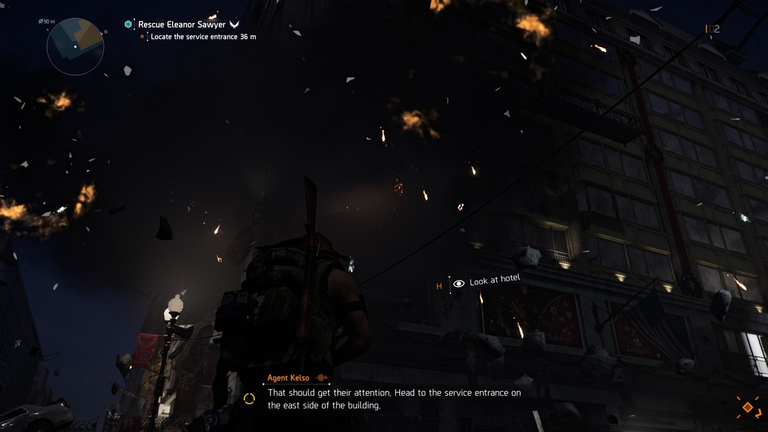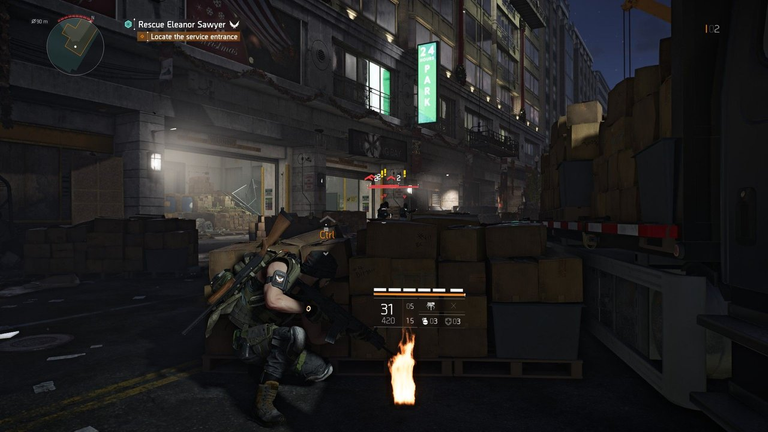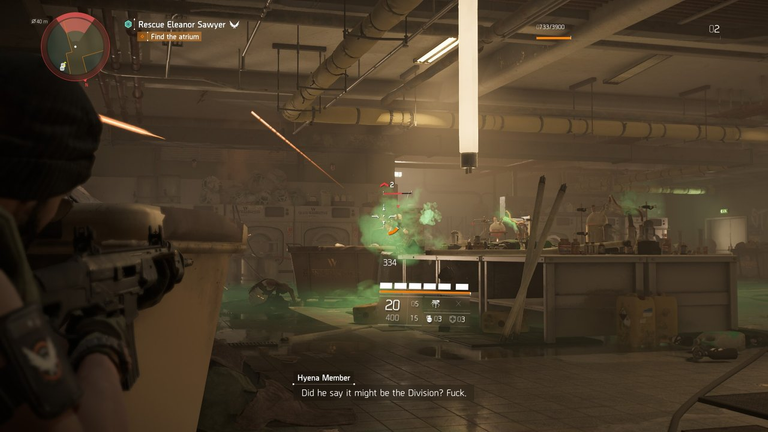 Piso por piso, eliminé las hienas del hotel antes de reunirme con Kelso en el techo. Y allí nos enfrentamos al líder de este grupo de hienas, un hombre llamado Saint.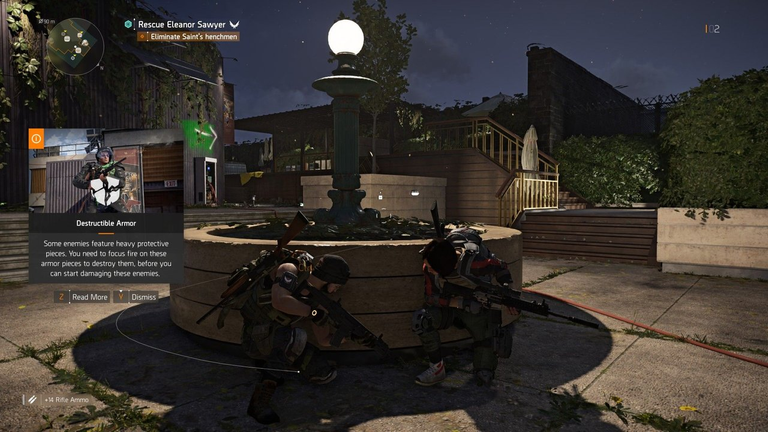 Saint estaba completamente enamorado, y atravesar esa armadura era una tarea en sí misma, pero los desafíos son algo por lo que vivo. No pasó mucho tiempo antes de que el Santo fuera enviado al infierno.
Con el techo despejado, encontramos a Eleanor escondida a salvo en un pequeño edificio. Al igual que su madre, no estaba de humor para hablar. Ni siquiera miró en nuestra dirección. Kelso se quedó con ella mientras yo eliminaba a los enemigos restantes del hotel.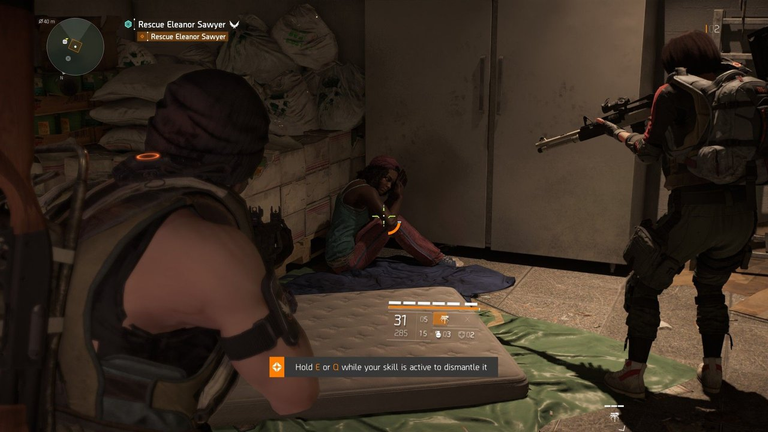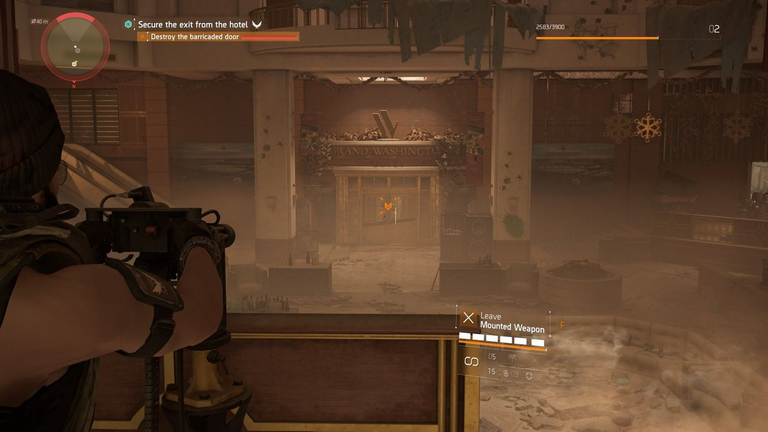 De vuelta en el distrito de los teatros, me encontré con Kelso y Odessa mientras estaban en medio de una discusión. Kelso suplicó la ayuda de Odessa y dijo que su pierna nunca la habría detenido antes. Al final de la conversación, había accedido a dejarnos a algunos de su gente.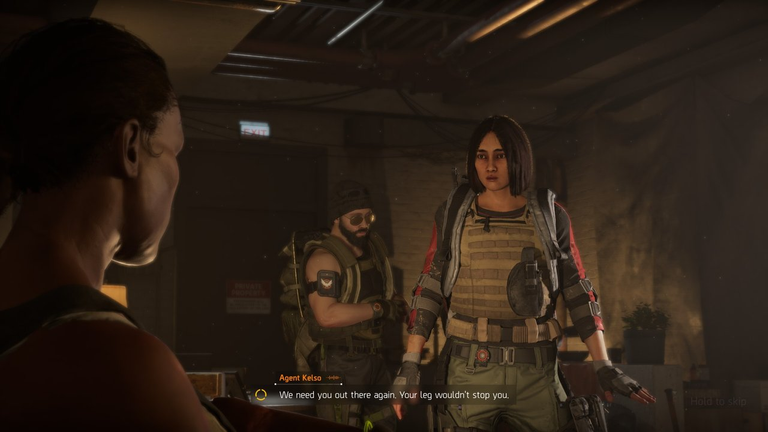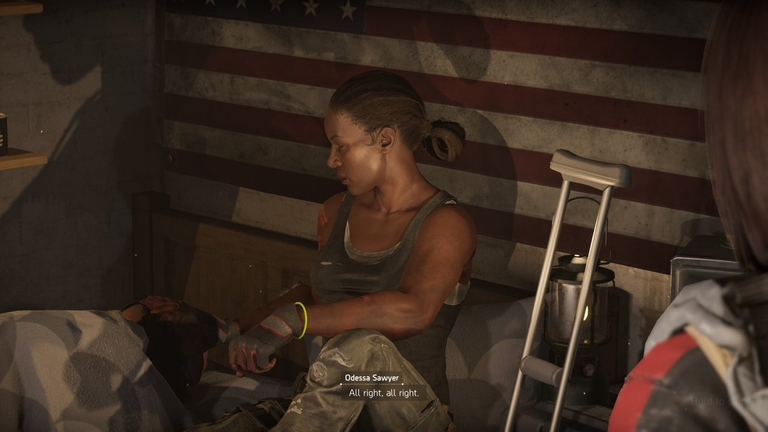 Con su hija rescatada y la sensación de seguridad en esta azotea, creo que podría darme un par de guiños.


---
Así que por ahora, estas historias serán más cortas solo por mi falta de tiempo libre. Pero en un mes más o menos, podré hacer piezas más largas, ¡algo que no puedo esperar! ¡Espero que hayas disfrutado la lectura! ¡Tranquilízate!