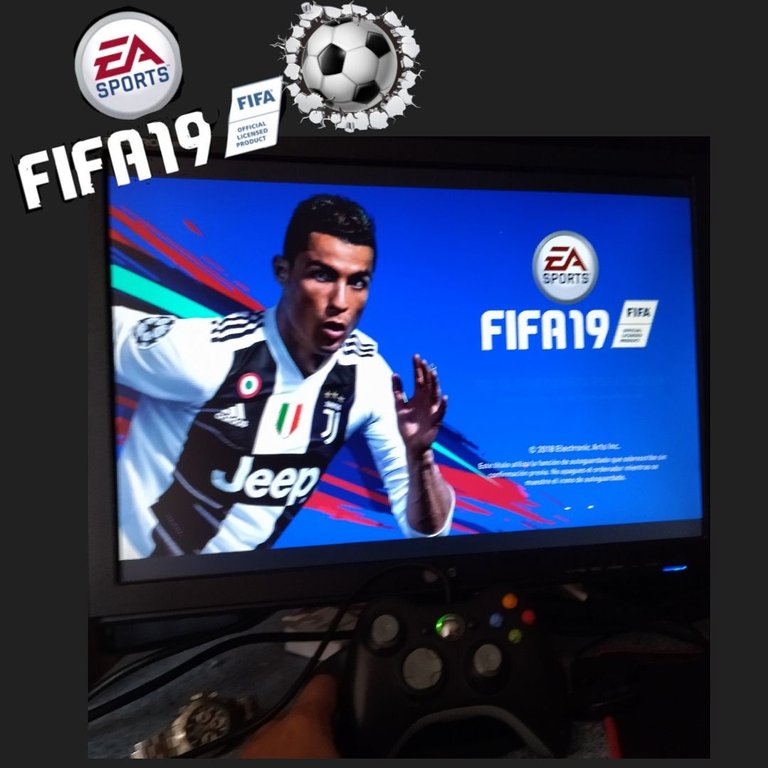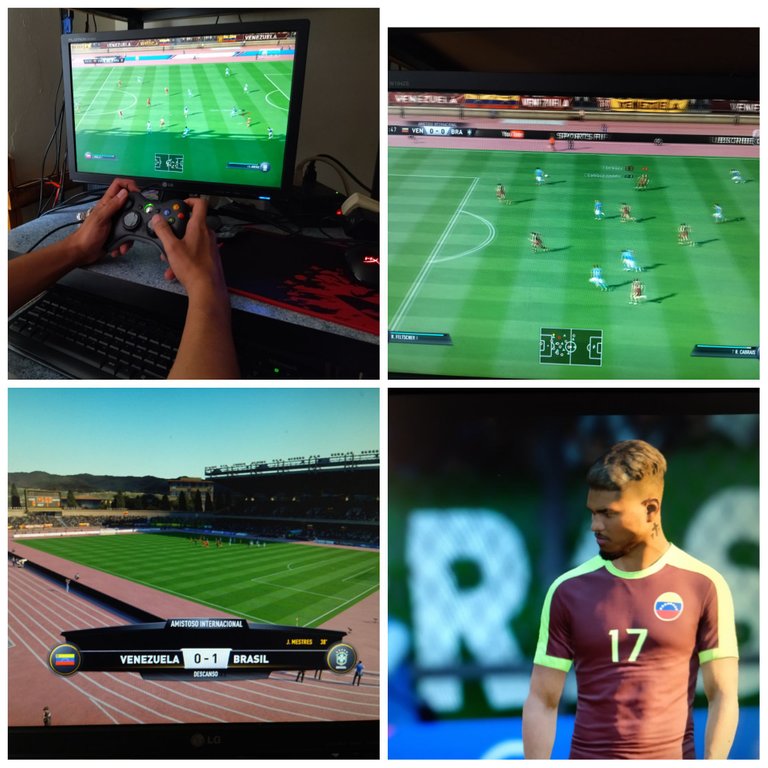 Good morning gamer community lovers of sports games like soccer this time I come with this title called FIFA 19, is one of the best selling games and which can not miss to play with friends and rivals, this time I have this FIFA is not current but we can make a modification to the templates of the teams to get the players of the current templates or we can have our favorite players.
Buenos días comunidad gamer amantes de los juegos de deportes como el futbol en esta oportunidad vengo con este título llamado FIFA 19, es uno de los juegos más vendidos y el que no puede faltar para jugar entre amigos y rivales, en esta ocasión tengo este FIFA no es actual pero podemos hacerle una modificación a las plantillas de los equipos para obtener los jugadores de las plantillas actuales o podemos tener nuestros futbolistas preferidos.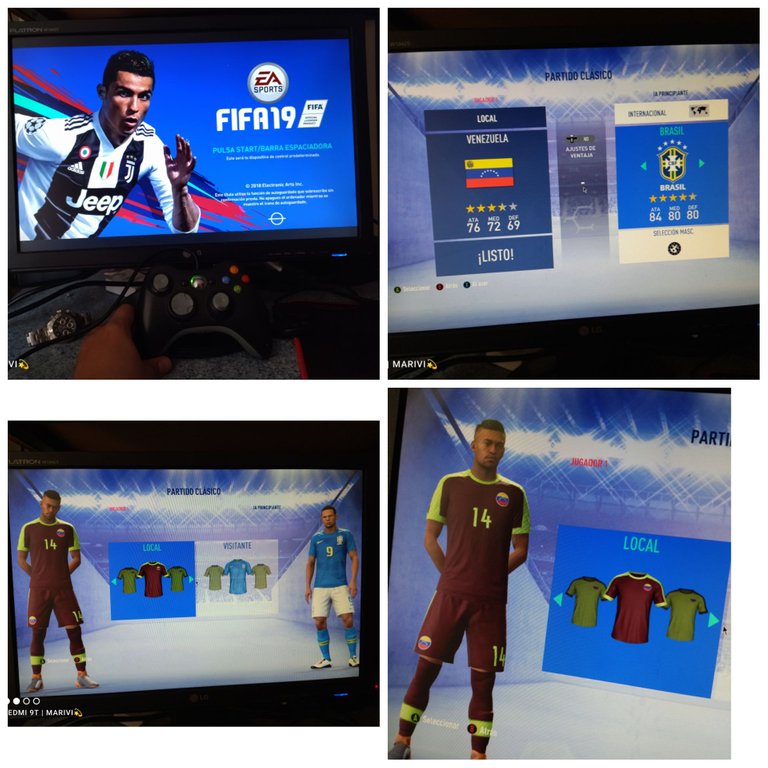 How is it that we can get our favorite players, we can use and create teams with superstars and have an indestructible team to make the best plays, and leave our opponents crying. As you can see I'm already getting ready the closer the World Cup gets, we are paralyzed to wait to see the games, those of us who dream to be a player once have the opportunity to play and feel that emotion with the ball.
Como es eso que podemos obtener nuestros jugadores preferidos, podemos utilizar y crear unos equipos con las súper estrellas y tener un equipo indestructible para realizar las mejores jugadas, y dejar muestro contrincante llorando. Como pueden ver ya me estoy alisando mientras más se acerca el mundial, nos paralizamos para esperar ver los juegos, los que soñamos ser una vez jugador tenemos la oportunidad de jugar y sentir esa emoción con el balón.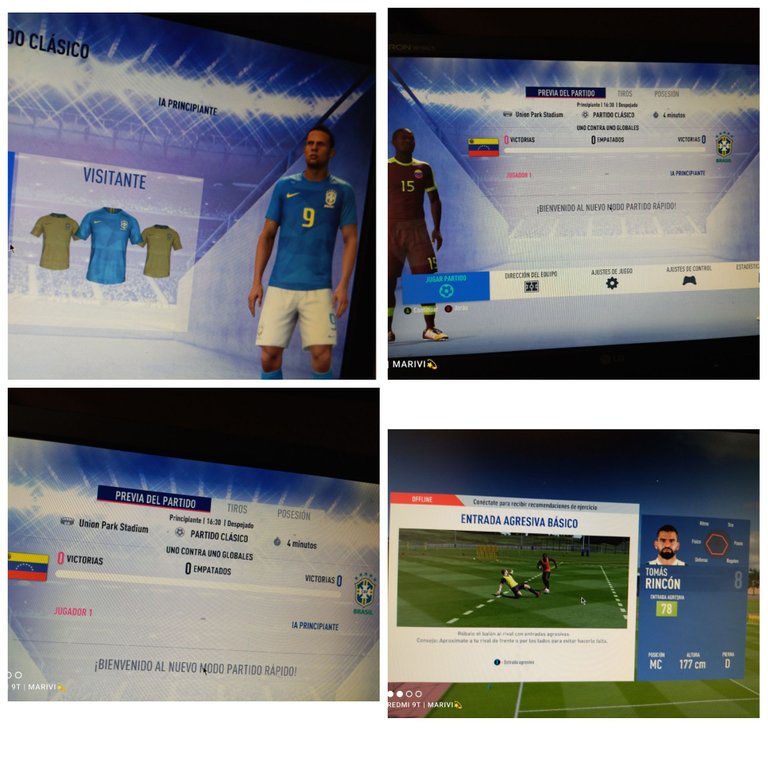 My favorite team is Venezuela obviously is my country, the passion for the game what it has represented in these decades are love for our soccer team, before people did not like to use the uniform now we are passionate about the vinotinto color that represents our team worldwide, in this game was all crazy a Venezuela vs Brazil where the game at the beginning was winning Brazil in the first half with 1 goal, was about to end the first half and came with some good passes to the goal of the rival and tied the game guys, now this mark is equalized.
Mi equipo preferido es Venezuela obviamente es mi país, la pasión por el juego lo que a representado en estas décadas son amor a nuestro equipo de futbol, antes las personas no les gustaba utilizar el uniforme ahora somos apasionados por el color vinotinto que representa nuestro equipo a nivel mundial, en este juego fue todo una locura un Venezuela vs Brasil donde el juego al inicio iba ganado Brasil en el primer tiempo con 1 gol, estaba a punto de terminar el primer tiempo y llego con unos buenos pases hasta el arco del rival y empato ese juego muchachos, ahora este marcado esta igualado.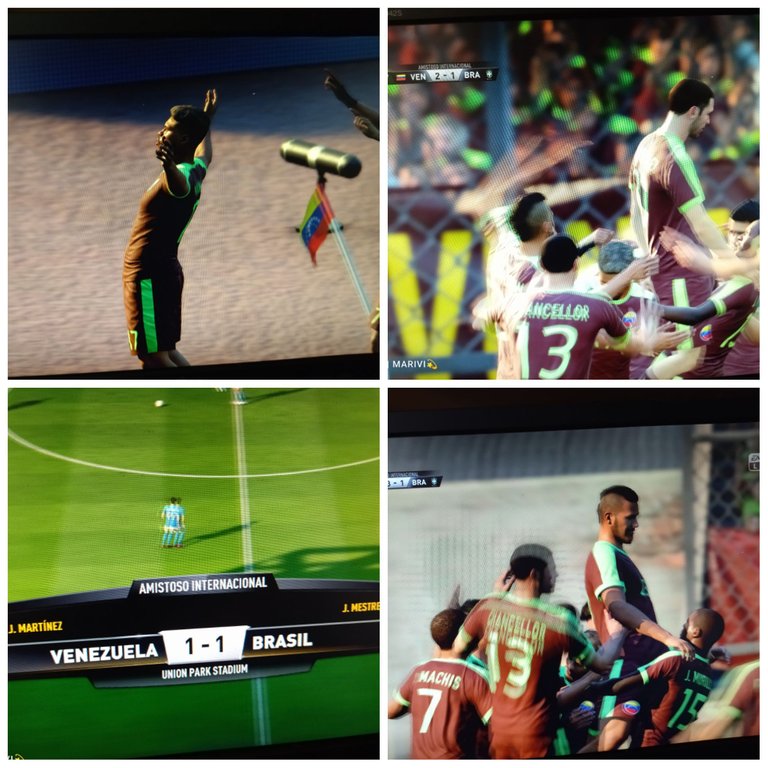 The pressure in the second half was great it cost me because the defense was impenetrable and how could it not if I was playing against the world champion for years Brazil gentlemen, as a good Venezuelan hair on my chest I arrived and scored my second goal, now if Brazil could win it was 2 Venezuela 1 Brazil, now if I really had to exploit that ball, at every moment they came to my frame they shot hard that ball as I could I took it out of the goal goal arc, until almost the end of the game I could escape and complete my GOAL gentlemen Venezuela 3-1 Brazil and what I had to do was to keep the ball on my side and wait for the time to end, until the referee whistle I breathed deeply was much pressure from these people is that just to see intimidate anyone well guys until a new opportunity with this fabulous game, which few bores us I hope you like it until the world cup.
La presión en el segundo tiempo era grande me costó porque la defensa era impenetrable y como no lo va hacer si estaba jugando contra el campeón mundial por años Brasil señores, como buen venezolano pelos en el pecho llego y marco mi segundo gol, ahora si Brasil le podía ganar estaba 2 Venezuela 1 Brasil, ahora si verdad tenía que explotar ese balón, en cada momento llegaban a mi marco chutaban duro ese balón como podía lo sacaba del arco de GOL, hasta casi terminando el juego me pude escapar y completo mi GOL señores Venezuela 3-1 Brasil ya lo que tenía que hacer era mantener la pelota de mi lado y esperar que terminara el tiempo, hasta que pito ese arbitro respire profundo era mucha la presión de esta gente es que con solo ver intimidan a cualquiera bueno muchachos hasta una nueva oportunidad con este juego fabuloso, al que pocos nos aburre espero que sea de su agrado hasta el mundial.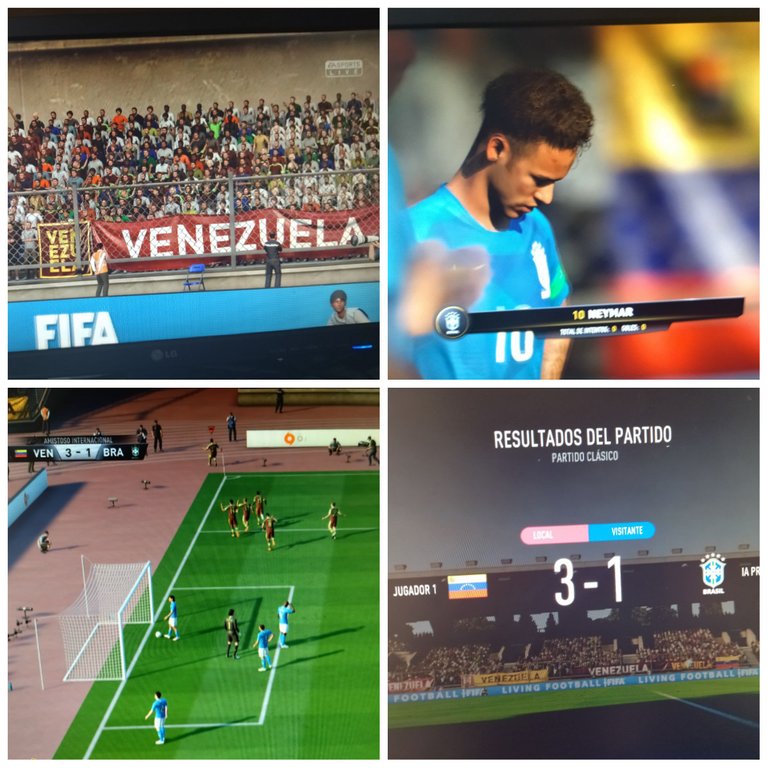 My machine is an i3 9100f 16 ram graphic r9 280x 3gb ddr5 runs perfect the game with stable FPS weighs about 50 GB the game if you can buy it or download it take advantage of this is very good, comes the world cup in my home come several fans I have to practice to give them with everything on the playing field, the gameplay is impressive very real movements of the players and the graphics we see the characters as if we were watching the game.
Mi maquina es una i3 9100f 16 ram grafica r9 280x 3gb ddr5 corre perfecto el juego con FPS estables pesa como 50 GB el juego si pueden comprarlo o descargarlo aprovechen que esto está muy bueno, viene el mundial en mi hogar llegan varios fanáticos me toca practicar para darles con todo en el campo de juego, la jugabilidad esta impresionante movimientos muy reales de los jugadores y las gráficas vemos los personajes como si estuviéramos viendo juego.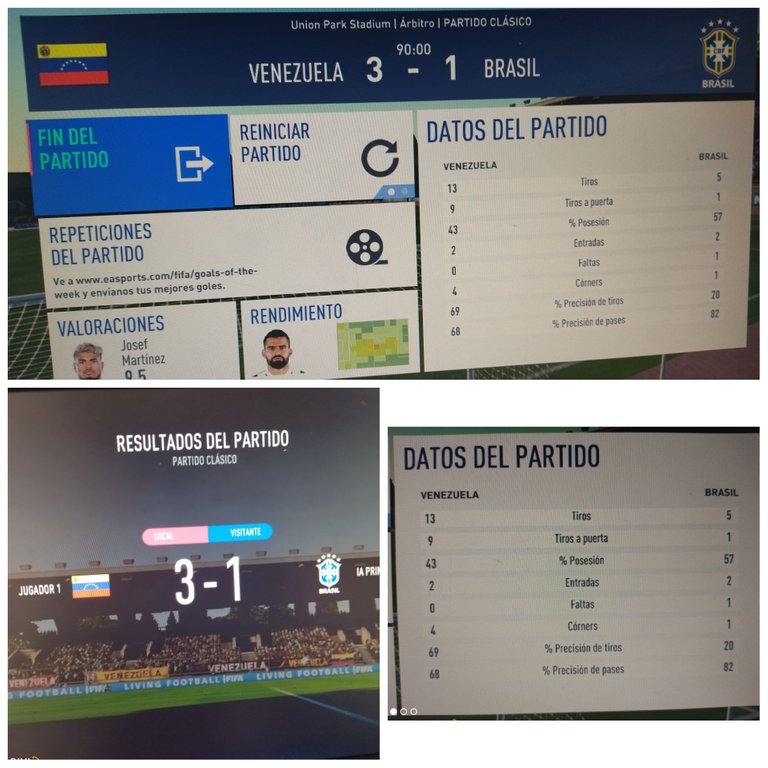 All images are personal images taken with my cell phone.
Todas las imágenes son personales tomadas con mi celular.