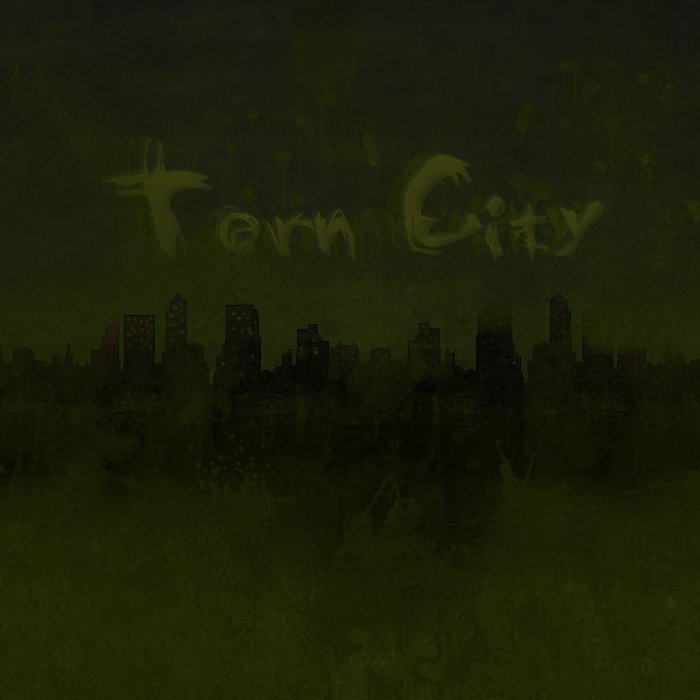 Now is a good time to post an update, the most important announcement is I got married to someone who owns a Private Island with an Airstrip.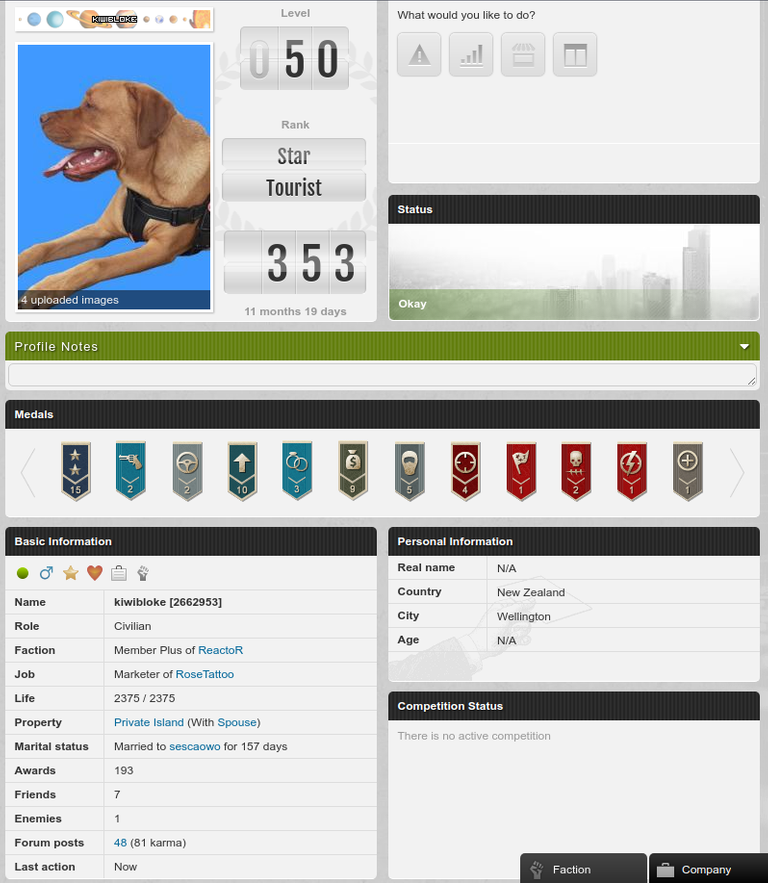 A couple of things to note from that profile picture, I've leveled up tons. Joined a different Flower Company and introduced a citizen @summerchild85 to HIVE.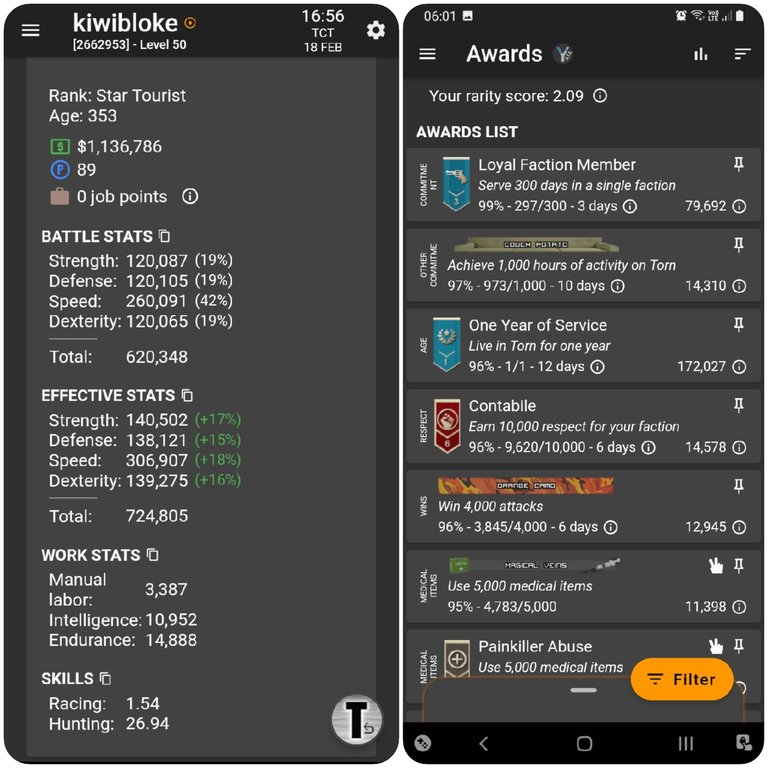 Generally, this is hidden from other players but because it constantly changes I have no problem supplying a snap-shot as of right now. My goal is to get SPEED (chance of hitting your opponent) to 500, then followed by strength (how much damage you cause per hit) to 500. Overall my character is weak in the scheme of things but this game is about endurance, there are people on here that have played over 15yrs.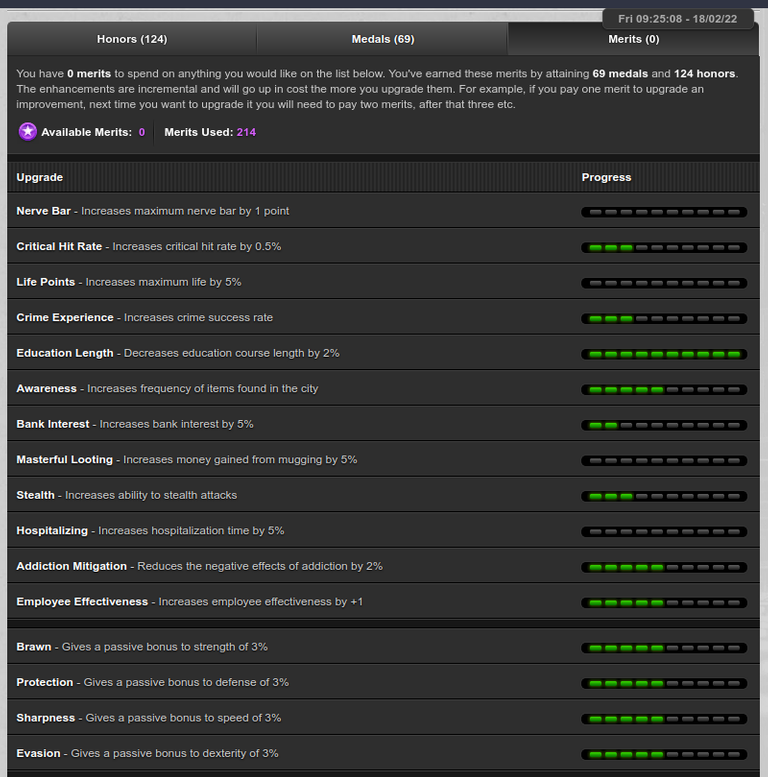 The only option I find important here is to set Education at 10, the rest is just scattered around to what I believe is important. At this stage, those merits I used in combat were kind of wasted I tend to die a lot, even against NPC's. I keep telling myself, one day I will make an impact, just be patient!
Current Games: TornCity and Minecraft on PS3

with every post comes experience, as we all strive to do better.
curate/up vote, let's encourage/reward and inspire each other.
as always, thank you for viewing my post.