What's up #gamers worldwide and welcome to one more Borderlands Episode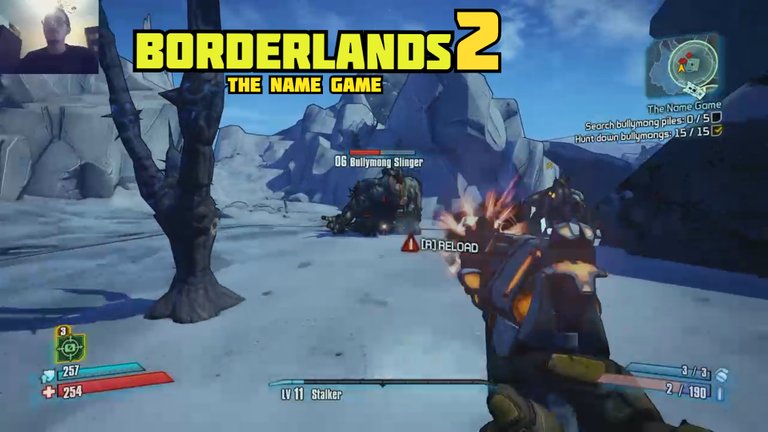 I am playing the campaign mode so I am trying to clear at least 1 Quest in every episode of this series. Well, today I cleared 2.
The first one was "Slag Weapons" in which I tested out a bunch of guns on bandits bodies (lol) and since I completed this quest very fast I decided to start another one.
The second one was not a walk in the park though.
Quest's name was "The Name Game" and I had to go out in the wild and kill a ton of "bullymongs". It was not as simple as it sounds as you will see in my video but it sure was fun!
Enjoy