A big greeting to everyone in Hive Gaming Community, today is the third day of this Retro Gaming Challange that @marcoquin showed us and this time the theme of the post is based on the Retro Video Games I have completed. In truth I think I can not remember exactly all the retro games I have completed and the fact of saying Retro to some of them makes me feel something old, especially that in a way could be considered the Xbox 360 as retro to have more than 15 years of having come out but I will focus on much older games, so let's start.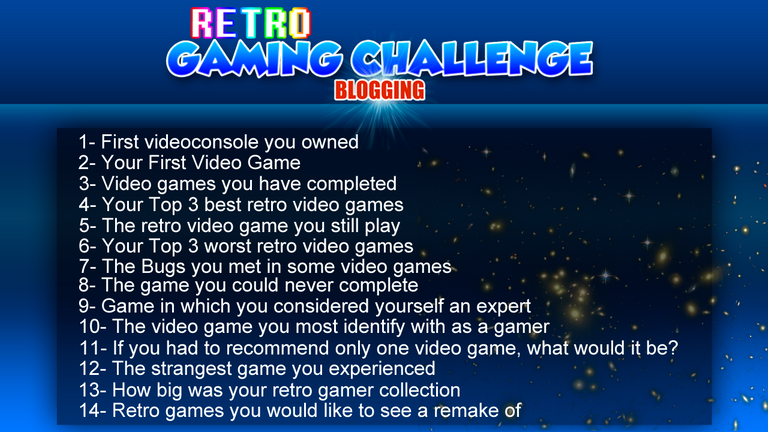 Image taken from the original challenge post
Of all the Retro games the one I remember the most over the rest being one of my favorite Nintendo sagas is undoubtedly The Legend Of Zelda: Ocarina Of Time, an incredible game of the Nintendo 64 and that to this day is still a fan favorite and even still placed as the best of the entire saga. This game simply enchanted me in all aspects, its mobility, story, designs and the music, by God the music of this game was simply beautiful. I still have the melody of Gerudo Valley that was amazing. I completed this game for the first time on an emulator about 11 years ago.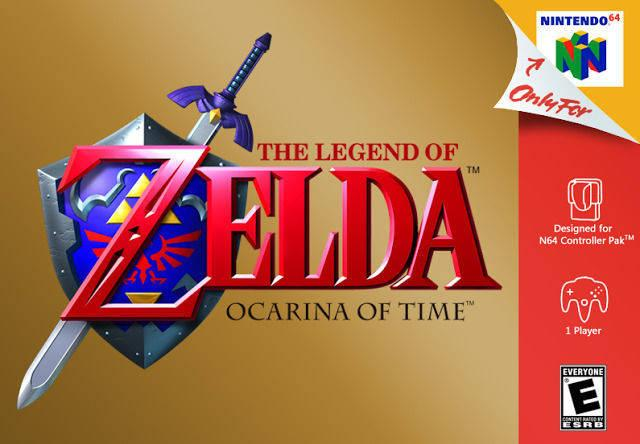 Source
Tomb Raider: The Last Revelation, Chronicles and The Angel of Darkness are other classic titles that I have completed several times and I played them all on PC being without a doubt Chronicles my favorite one among
the games before these three titles I have played but never completed.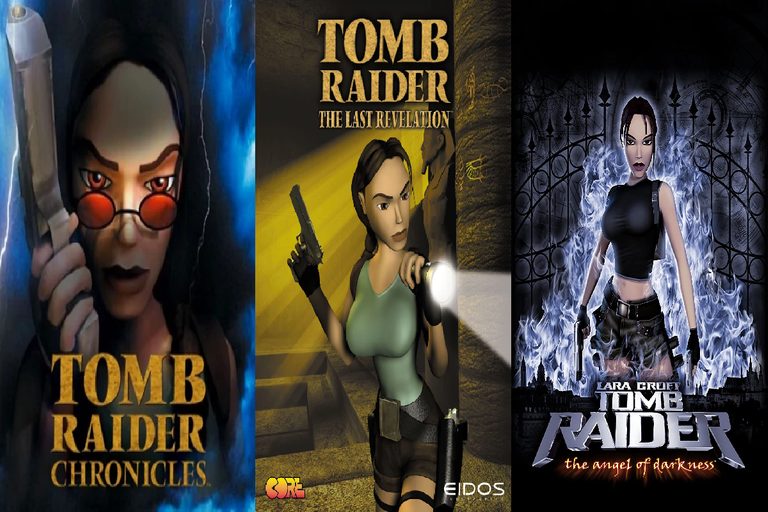 Source / Source / Source

The Legend of Zelda A Link To de Past is another game which I completed countless times to the point where I had memorized almost all the locations of the heart containers which was quite complicated to do but after so long it was more or less easy to remember everything. Pokemon Fire Red was my first Pokemon game that I got to play to the end and I managed to beat the league, Charizard has always been one of my favorite Pokemon and that's why I loved this game so much having him on the cover and as you can imagine I always chose him as my starter and got to the highest level possible but I never had the patience to be able to get him to 100.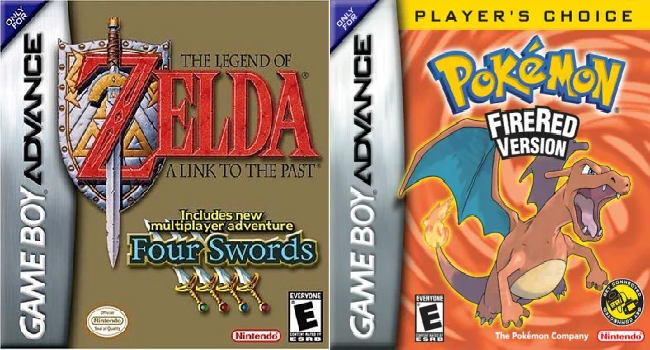 Source / Source

Super Mario World : Super Mario Advance 2 of the GBA I think it is the only Mario game that I have completed or at least I think so, this game I completed it to 100% and it was something that really took me a lot of time and effort especially the world 8 which was the star world and had a fairly considerable level of difficulty. Of the Mario characters my favorite has always been Yoshi and being able to use Yoshi in this game was one of my favorite things, I always did everything possible to keep him and take him in every world as the great help that he was.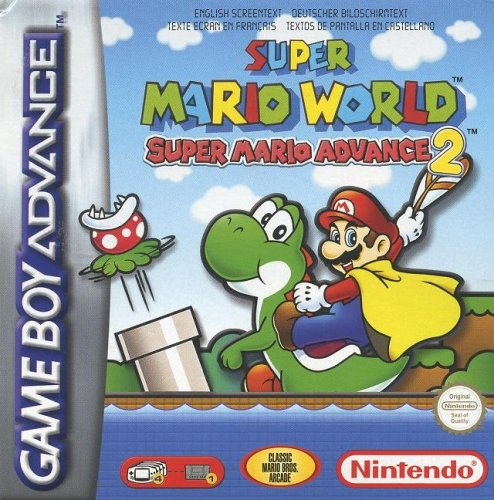 Source
Half Life is another Retro game that I have loved and which I passed twice and also passed the expansions of the same as Blue Shift and Opposing Force although as a child it caused me some fear I never stopped playing it to complete it and today I remember it fondly for all the emotions it gave me. These would be the Retro games that I remember playing and that at the same time I have a great appreciation and remember with great nostalgia and joy at the same time. Do any of these games cause you memories when you hear their name?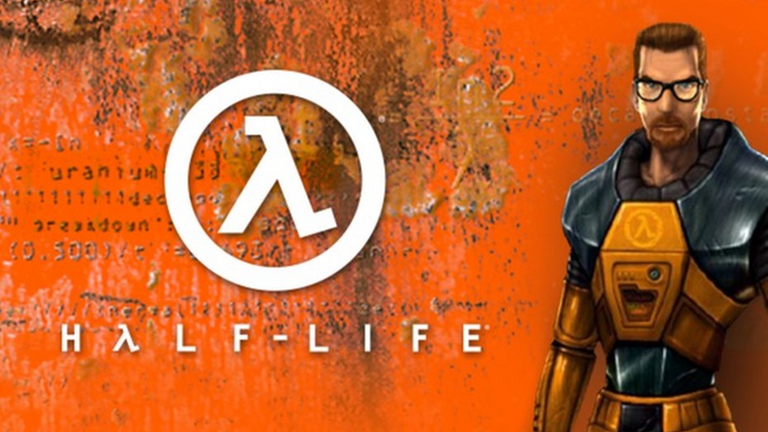 Source
---
---
Español
Un gran saludo para todos en Hive Gaming Community, ya hoy es el tercer día de este Retro Gaming Challange que nos mostró @marcoquin y en esta ocasión el tema del post se basa en los Videojuegos Retro que he completado. En verdad creo que no puede recordar con exactitud todos los juegos retro que haya completado y el hecho de decirle Retro a algunos de ellos me hace sentir algo viejo, en especial que de cierto modo se podría considerar la Xbox 360 como retro al tener más de 15 años de haber salido pero me centrare en juegos mucho más antiguos, así que empecemos.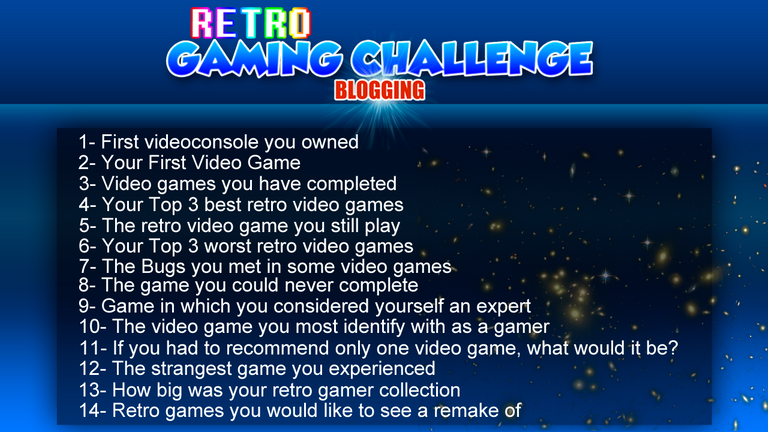 Image taken from the original challenge post
De todos los juegos Retro el que más recuerdo sobre el resto al ser de una de mis sagas favoritas de Nintendo es sin duda The Legend Of Zelda: Ocarina Of Time, un juego increíble de la Nintendo 64 y que hasta el día de hoy sigue siendo de los favoritos de los Fans e incluso aun lo colocan como el mejor de toda la saga. Este juego simplemente me encanto en todos los aspectos, su movilidad, historia, diseños y la música, por dios la música de este juego era simplemente hermosa. Aún tengo la melodía de Gerudo Valley que era increíble. Este juego lo llegue a completar por primera vez en un emulador hace unos 11 años.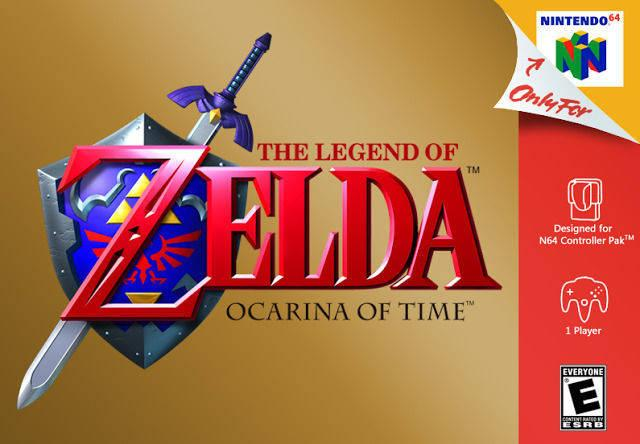 Source
Tomb Raider: The Last Revelation, Chronicles y The Angel of Darkness son otros títulos clásicos que he completado en varias ocasiones y todos los juegue en PC siendo sin duda alguna Chronicles mi favorito entre
estos tres títulos, a los juegos anteriores a estos los he llegado a jugar pero nunca a completar.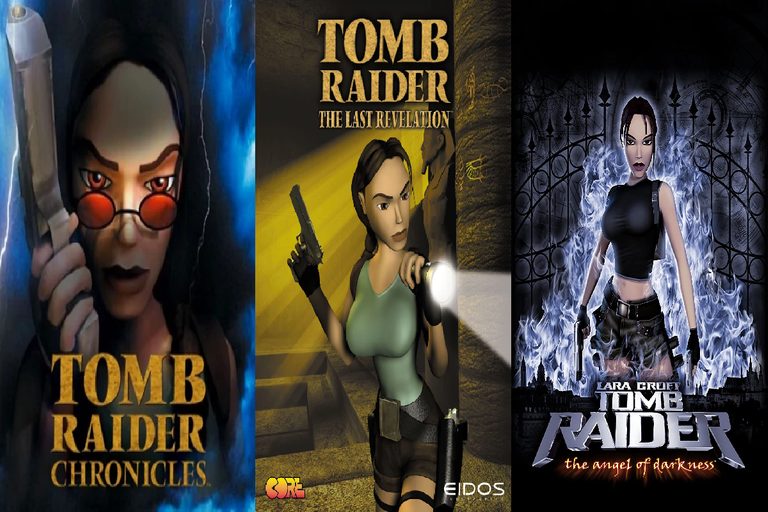 Source / Source / Source

The Legend of Zelda A Link To de Past es otro juego al cual complete una infinidad de veces hasta el punto donde me había memorizado casi todas las ubicaciones de los contenedores de corazón lo cual era algo bastante complicado de hacer pero luego de tanto tiempo se hacía más o menos fácil el recordar todo. Pokemon Rojo Fuego fue mi primer juego de Pokemon que llegue a jugar hasta el final y conseguí superar la liga, desde siempre Charizard ha sido de mis Pokemon favoritos y por ello este juego me encantaba tanto al tenerlo en la portada y como pueden imaginar siempre lo escogía como mi inicial y llegaba hasta el mayor nivel posible pero nunca tuve la paciencia de poder llegarlo al 100.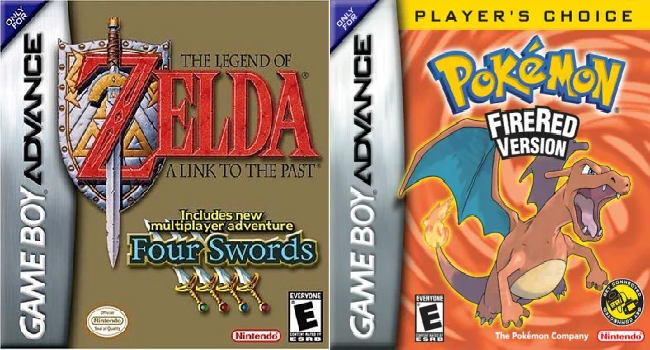 Source / Source

Super Mario World : Super Mario Advance 2 de la GBA creo que es el único juego de Mario que he completado o al menos eso creo, este juego lo complete al 100% y fue algo que realmente me costó muchísimo tiempo y esfuerzo en especial el mundo 8 que era el mundo estrella y que tenía un nivel de dificultad bastante considerable. De los personajes de Mario siempre mi preferido ha sido Yoshi y poder usar a Yoshi en este juego era de mis cosas favoritas, siempre hacia todo lo posible por conservarlo y llevarlo en todos los mundo como la gran ayuda que era.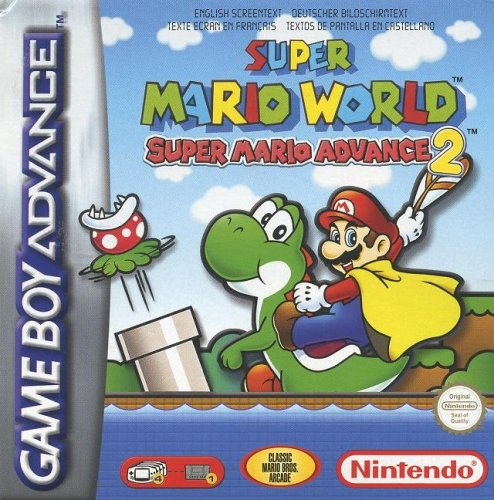 Source
Half Life es otro juego Retro que me ha encantado y el cual pase en dos ocasiones y de igual manera pase las expansiones del mismo como Blue Shift y Opposing Force aunque de pequeño el mismo me causaba algo de miedo nunca lo deje de jugar hasta completarlo y hoy en día lo recuerdo con mucho cariño por todas las emociones que me dio. Estos serian los juegos Retro que recuerdo haber pasado y que al mismo tiempo les tengo un gran aprecio y recuerdo con mucha nostalgia y alegría al mismo tiempo. ¿Alguno de estos juegos te causa recuerdos al escuchar su nombre?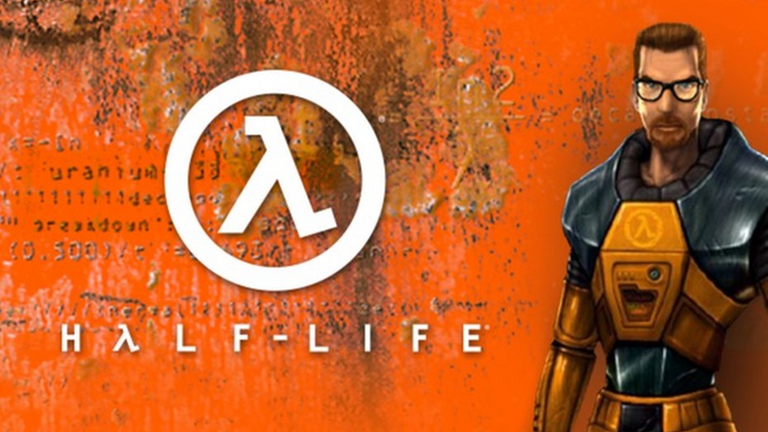 Source