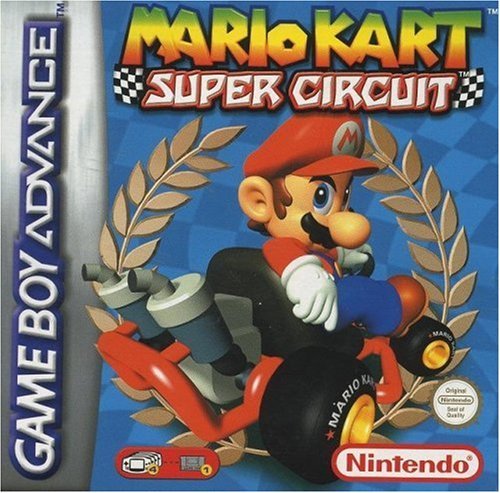 Mario Kart es un juego que me gusta mucho, es un juego que no puede faltar en ninguna consola de Nintendo pero ¿siempre fue tan buen juego?
En esta ocasión quiero hablarles sobre Mario Kart: Súper Circuit (o Mario Kart Advance), juego lanzado para GameBoy Advance siendo la primera versión de Mario kart en salir en una consola portátil y es la tercera entrega de esta icónica serie de videojuegos.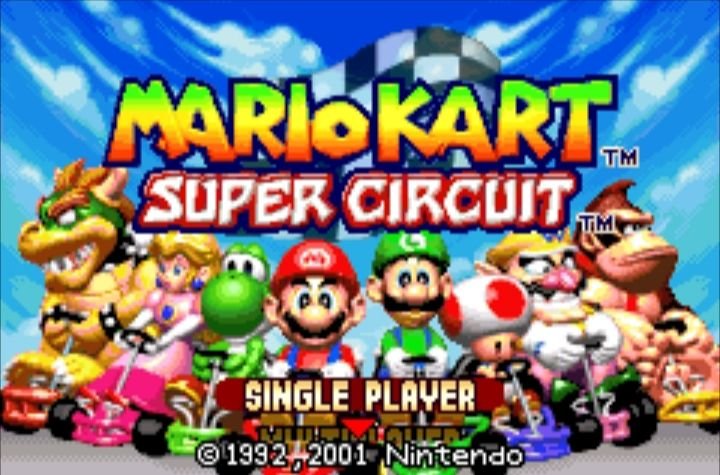 Primero quiero empezar hablando de las cosas buenas del juego, por eso debo hablar sobre los circuitos, la cantidad de circuitos de este videojuego me sorprendió bastante, tiene 20 pistas originales de las cuales muchas han logrado trascender a juegos más nuevos de Mario Kart. También me sorprende bastante como este juego era tan completo a nivel de concepto, actualmente los juegos de Mario kart siguen siendo prácticamente iguales, cada uno con su respectiva innovación ya sea a nivel de jugabilidad o en gráficos, pero al final son pequeños detallitos, en general el concepto del juego era igualito.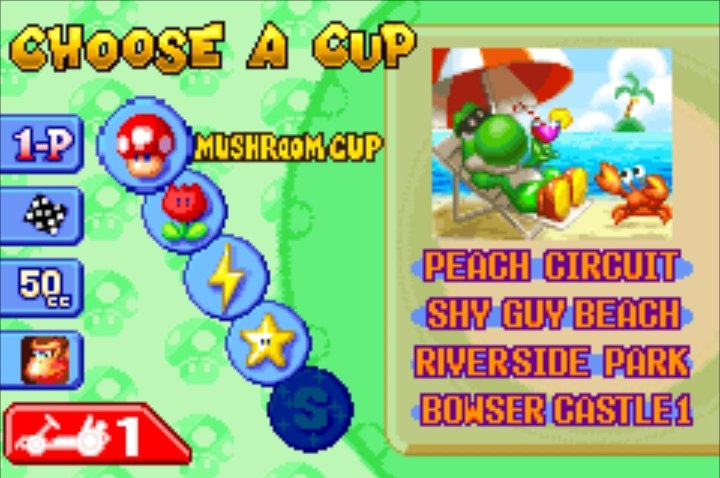 Pero ahora es momento de hablar de lo malo de este juego, por eso no puedo dejar pasar hablar sobre los controles de este juego, son demasiados incómodos, no me gustaron para nada, entiendo que es un juego bastante viejo pero siento que no debería ser justificación, también este juego cuenta con muy pocos personajes, me gustaría que tuviese más variedad en este sentido.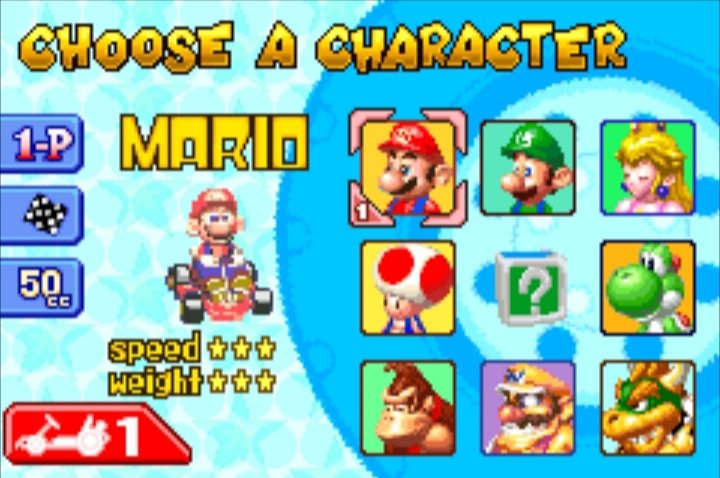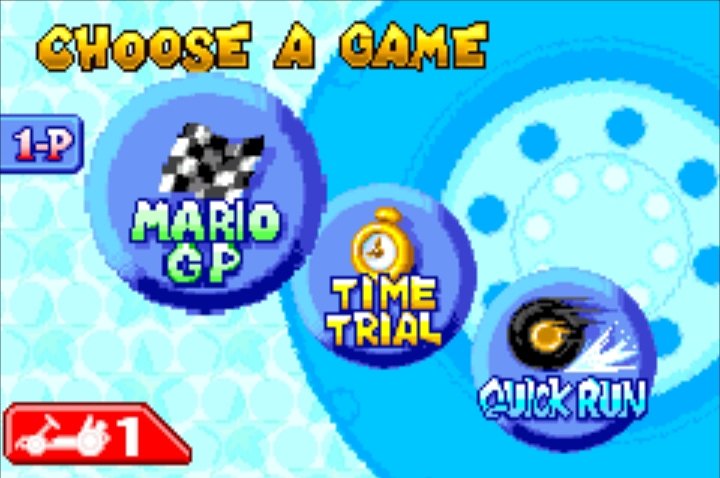 La verdad es que siento que es el peor Mario kart que he jugado, me sorprendió cuando caí en cuenta que Mario Kart 64 era más viejo que este juego ya que Mario Kart 64 tiene una jugabilidad mucho más pulida, supongo que la difícil jugabilidad que tiene este juego se debe a que era para una consoló portátil, supongo que está es la razón, pero eso no le quita que la jugabilidad es horrible.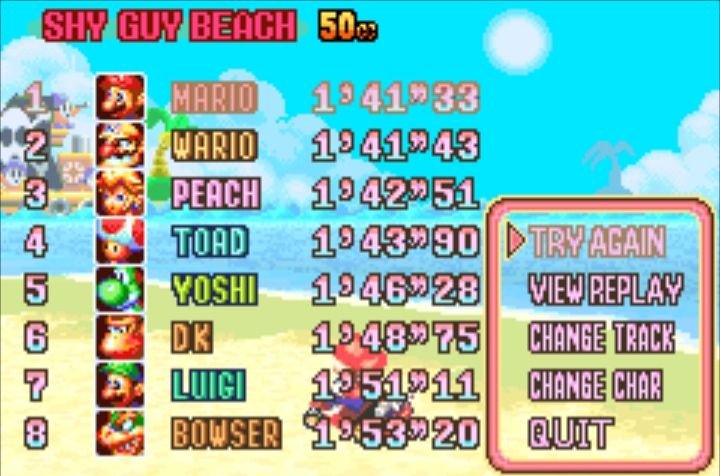 Como dije anteriormente soy bastante fan de la serie de juegos de Mario Kart, he jugado muchos de los que han salido, y ninguno me ha disgustado, ni siquiera este , porque entendiendo el contexto en el que se lanzó es totalmente entendible, pero si es una realidad que no es tan bueno como los demás.
P.D: Todas las capturas de pantalla fueron tomadas por mi



Mario Kart is a game that I like a lot, it is a game that can't be missing in any Nintendo console but was it always such a good game?
This time I want to talk about Mario Kart: Super Circuit (or Mario Kart Advance), a game released for GameBoy Advance being the first version of Mario Kart to be released on a handheld console and it is the third installment of this iconic video game series.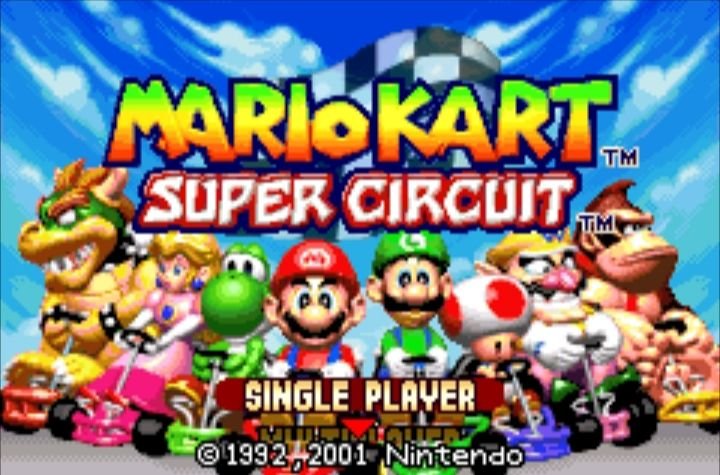 First I want to start talking about the good things of the game, so I must talk about the circuits, the amount of circuits of this game surprised me a lot, it has 20 original tracks of which many have managed to transcend to newer Mario Kart games. I am also quite surprised how this game was so complete at concept level, currently Mario Kart games are still practically the same, each one with its respective innovation either in gameplay or graphics, but in the end they are small details, in general the concept of the game was the same.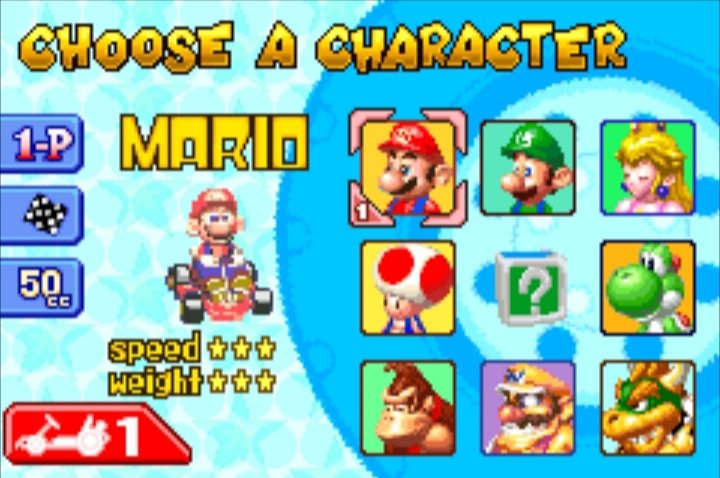 But now it's time to talk about what's bad about this game, so I can't pass up talking about the controls of this game, they are too uncomfortable, I didn't like them at all, I understand it's a pretty old game but I feel it shouldn't be justification, also this game has very few characters, I would like it to have more variety in this sense.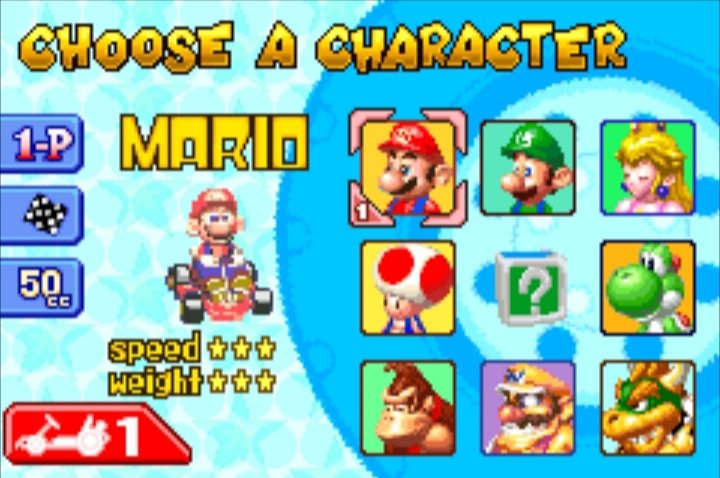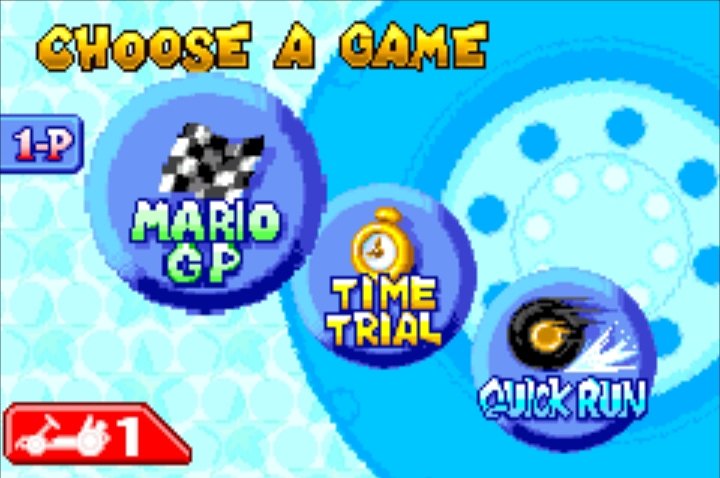 The truth is that I feel this is the worst Mario Kart I have ever played, I was surprised when I realized that Mario Kart 64 was older than this game since Mario Kart 64 has a much more polished gameplay, I guess the difficult gameplay that this game has is because it was for a handheld console, I guess this is the reason, but that does not take away from the fact that the gameplay is horrible.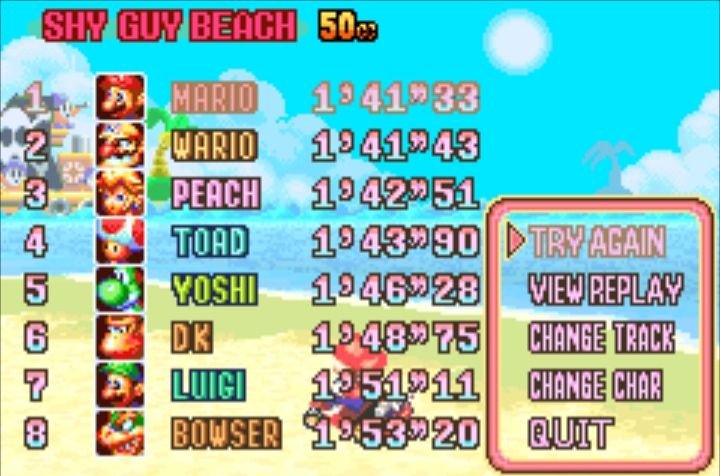 As I said before I am a big fan of the Mario Kart series, I have played many of the games that have come out, and none of them have displeased me, not even this one, because understanding the context in which it was released is totally understandable, but it is a reality that it is not as good as the others.
P.S: All screenshots were taken by me.