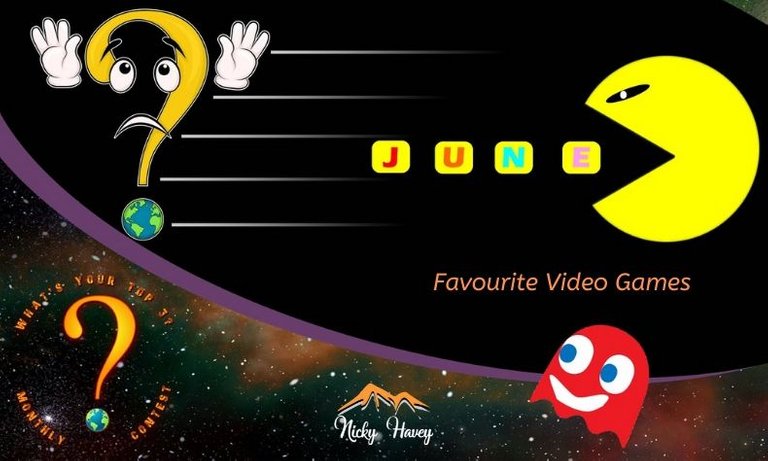 Image Source
Calling All Gamers...
@yourtop3 introduced a brand new topic yesterday to see what the Hive community's favourite Video Games are. So I'm courageously sharing what my picks are with the hardened veteran gaming community of Hive 😜
It was nearly impossible to trim down to 3 and so I have to pick the ones that I've started playing again recently due to nostalgia... now that I'm thinking about it, there's SO many games I loved and iconic ones too... I'm sure we can chat about them below!
We'd all love to find out what your top 3 are too so let us know in the comments or, if you wanted to enter the contest, write a post about it! Full details on how to enter are here!

Well, this was a childhood blast in the mid to late 90s for me and when I found out a month or two ago that Activision had remastered this trilogy I dribbled A LOT on my desk! So many good memories of that cheeky bandicoot running around, smashing boxes, collecting Wumpa fruit as you make your way through a load of challenging levels to beat the ultimate villain in Neo Cortex, all the while becoming invincible with Aku Aku.
If you played the game, you'd definitely be making the same noises as that mask when you cracked open a box with his masky face on it - "Hullabooga" - or whatever it was and "oop aboo dibeeyop" in a high pitched voice whenever you fluffed up and that mask protected you... just me? Aaaalrighty then!
Playing the remastered version recently reminded me of EVERY frustration of the game as well. Things such as when you KNOW you pressed the jump button but for some reason Crash just runs off the edge like a smiling maniac..."WOAH" - he cries... yeah well, if you had JUMPED when I ASKED you to, this wouldn't have happened!!! Ok... gamer rage...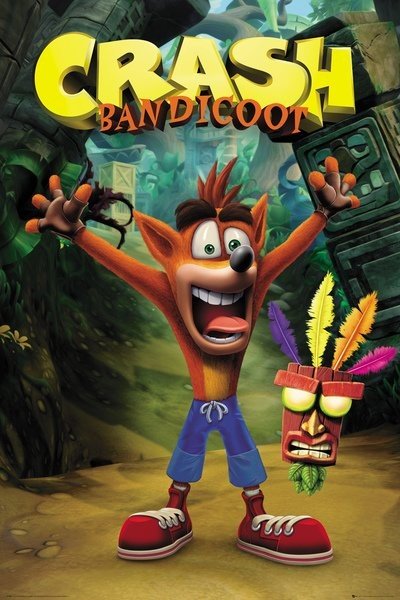 Image Source

It's no surprise that another free roaming, gem collecting, baddie bashing game makes its way in to my top 3 seeing as Activision remastered this series as well and yes... I also downloaded it and I've nearly finished the trilogy... But DAMN, that purple dragon has got a badass attitude and I have to admit, I do like flaming those evil gits in the game!
Last night though, you could probably here my rage across the other side of the world as I was seriously losing it on one of the levels. You know the ones... you basically lose all your lives that you spent ALL game accumulating and you just can't seem to figure out that if you do the SAME thing over and over again, you WILL lose all of them! Made me as hot as the flames Spyro breathes lol!
But you know you love a game when you make a song based on it - check out this Drum & Bass inspired version of the music from the "Lofty Castle" level I made - remember "Fairies are always on your side, Spyro"...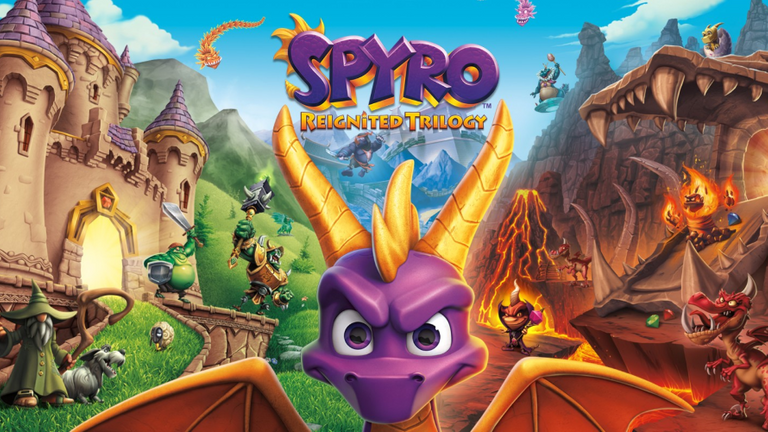 Image Source

I had a tough choice for 3rd spot but I had to go to my road rage routes here with Burnout 3: Takedown, which I first stumbled across in 6th form (17-18 years old at school). The game looked like so much fun, like an arcade racer where you get to take down other racers in a bid to finish first. With other game modes like Road Rage to try and wipe out as many other racing cars as possible and Crash (not the bandicoot 😃).
Definitely was a good game to take away the rage that the other two games gave me haha! The soundtrack was pretty balling on this one too with some great rock tracks and DJ Stryker taking it down on the radio. I definitely downloaded the soundtrack and it was great to run to as well.
I heard that they also remastered this franchise as well so I think I know what I'll be doing once I finish Spyro 😉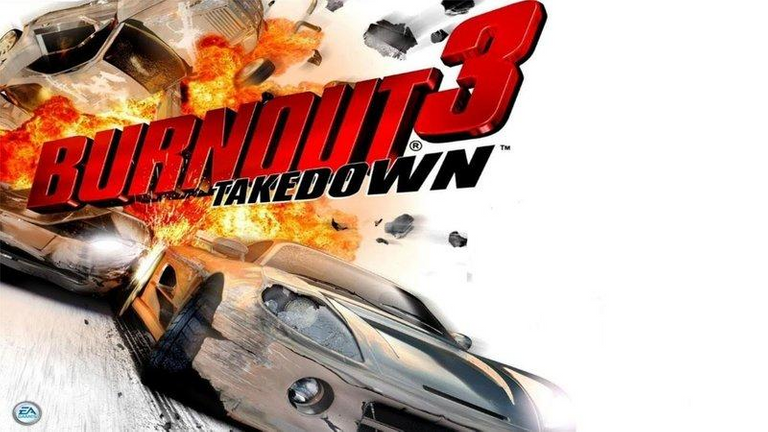 Image Source
So What Are Your Top 3 Favourite Video Games?
Leave a comment and/or enter the contest (rules to enter are here) 😃
The liquid part of this post's payout will go to the contest prize pool (last month's was $27 HBD)