English
I started playing pvp and it really has a great variety of competitive games such as ranked games which is very similar to the LOL system only for the ban and pick and there is also pvp between guilds which I think is pretty cool without more to say let's start.
PVP
Let's talk about the 3 types of arenas in total there are 5 but at the moment I have unlocked only 3 of which are League of Victory, League of Honor and Battlefield of Ordeals.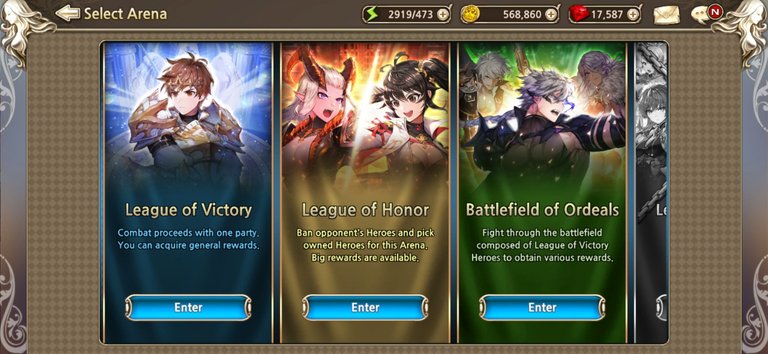 Among these three arenas the one I started playing was the League of Victory because it has a simple system and adapts to new players because the system tries to match you with people who have the same elo and the same level as your characters when you start the touch that I liked is that this has a ranking system where we start from bronze and we climb as if we were playing a single q of lolsito but here the way you climb elo is by ranking as we win games we earn points and those points are added to the ranking system.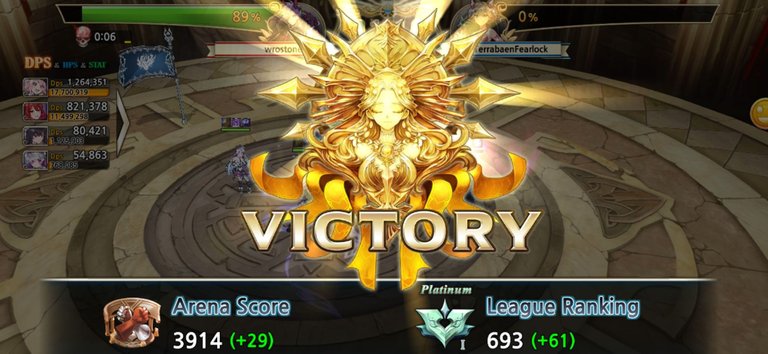 Once we reach a good top we jump to the next division every time we advance in division the game increases the level of pairing so it is not so easy another important fact is that at the beginning we will find these team as "Offline" as if they were simple bots but when I reached platinum that was over I began to touch people who already have their team assembled and destroy me there are other games that are balanced and it is really interesting when they are like that and as we advance in division the game increases the level of pairing so it is not so simple. I started to play with people who already have their team set up and they destroy me. There are other games that are balanced and I really find it interesting when the games are like this and as we advance in rank we increase the rewards that we earn daily and at the end of the season.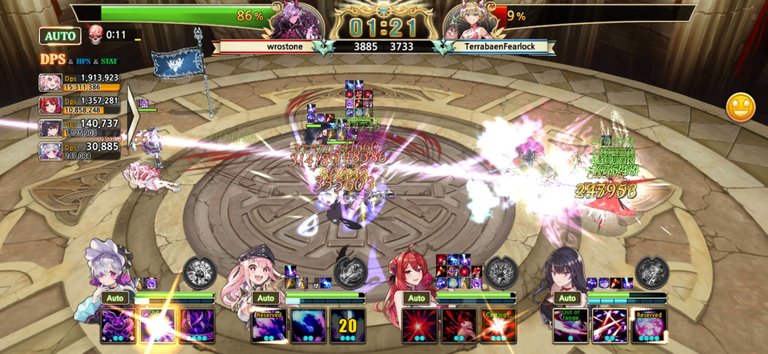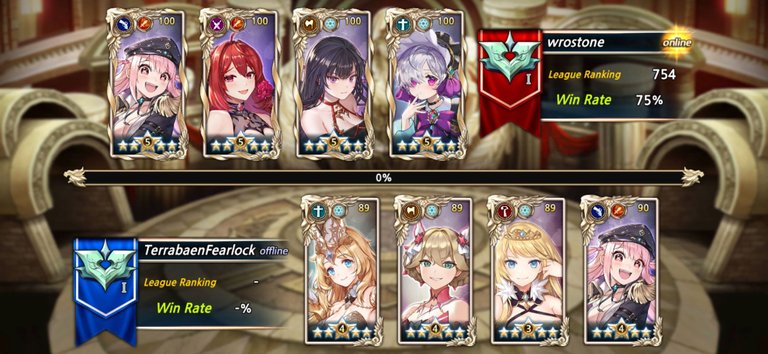 Now let's talk about League Of Honor honestly I only played this arena mode 3 times because it is impossible to win a game in this mode since this mode does not have the same system as the previous arena, in fact the matchmaking is really difficult since they match you all at once with people who have their team well armed and the 3 times I played with those who played me they simply erased me with their eyes.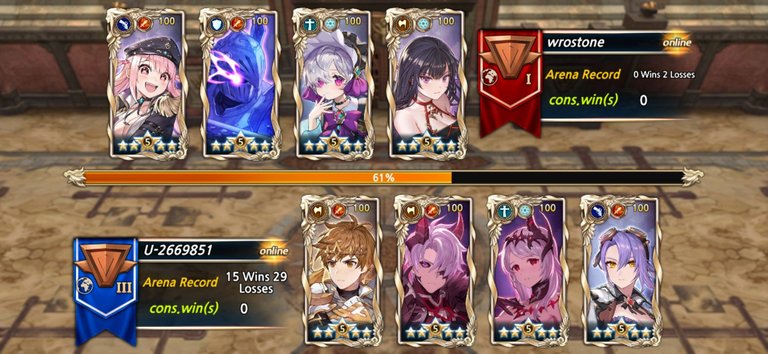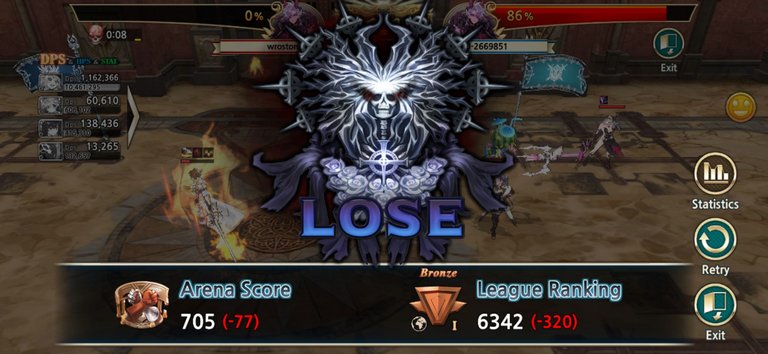 But the interesting thing about this mode is that it has a pick and ban system, which I think is good because there are characters that are super OP in pvp and banning them will make the arenas a little easier. Also, if we ban a character that is the enemy's himper carry and there is no other character that matches that character, we will be in a situation with a little advantage and the ranking system does not change but the rewards do.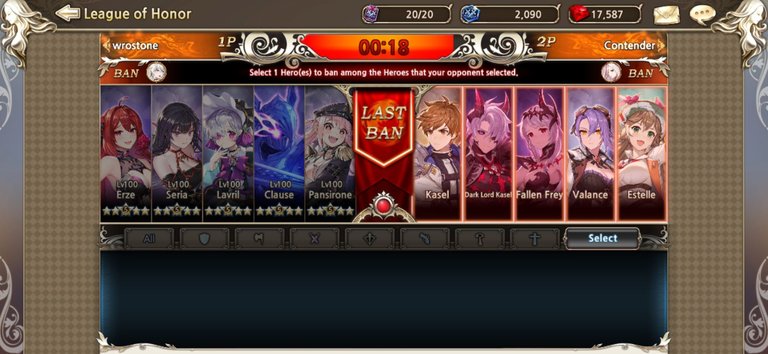 And finally we have the Battlefied of Ordeals sincerely this mode I only played it once and it seems to me a quite peculiar arena system since we can choose an elo and face the top 1 of each Rank we will find a mini-game where we will have to face each player of each position.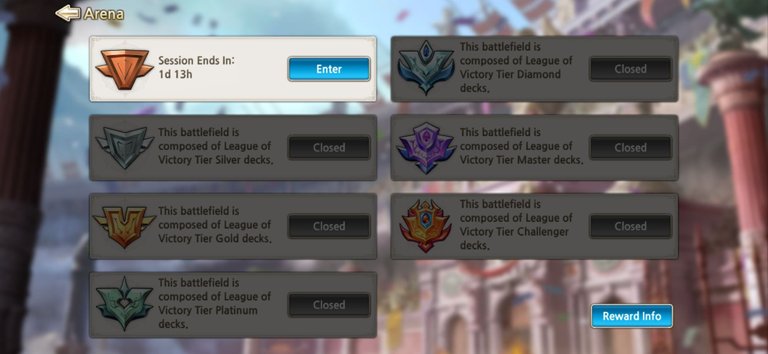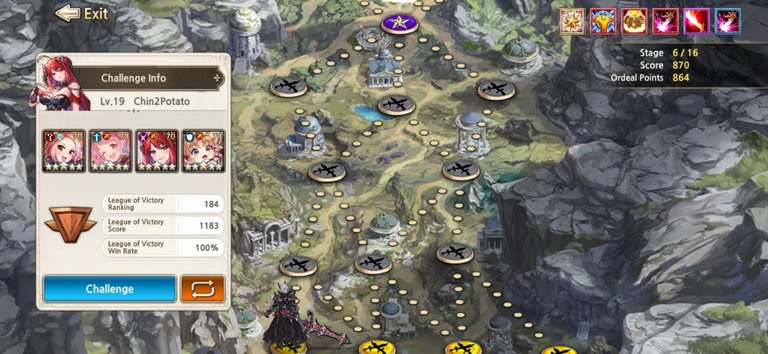 As we defeat our opponents we will have the opportunity to choose a buff of damage or resistance of which we can only choose a single buff and so we can advance to collect our reward for the moment I have never managed to advance much because despite I choose the bronze there are still players who have the characters better armed than me.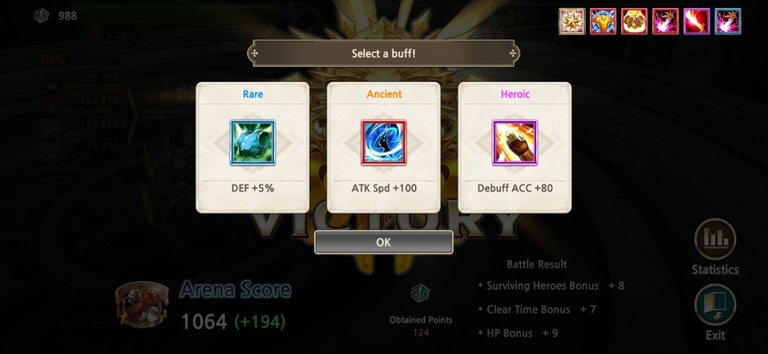 On the other hand, we have the Guild Wars I don't really understand much about GW but at a specific time the battles start where we have to besiege our enemy.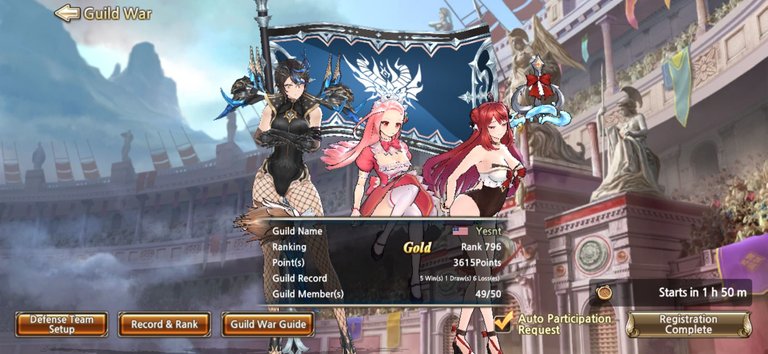 Each member of the guild has to form a team to defend the territory depending on our elo in the arena we will have to assemble another team what I like and at the same time is that we can choose any member of the guild and fight with him thing that most choose those who have worse build but I do not find it so entertaining to do that I also do but I try to choose those who have a build equal to mine but in the end what matters is when participating because I do not know what the reward for winning the GW will be.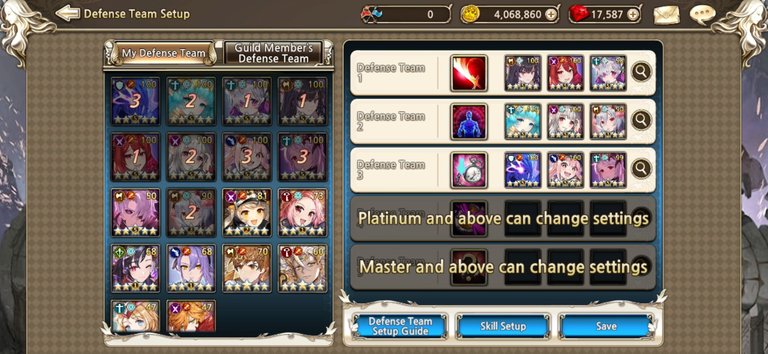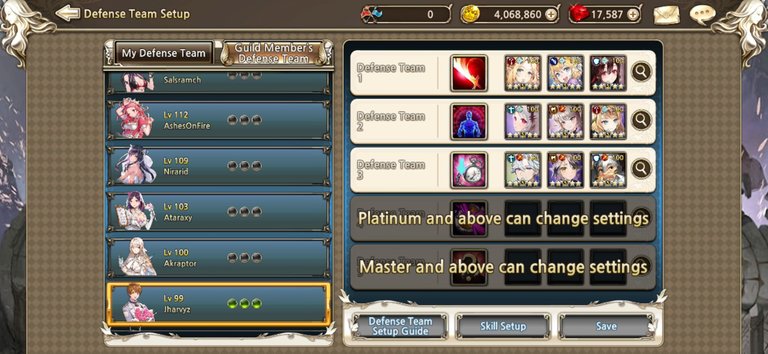 I hope you like the post and see you in the next one.
Español
Empecé a jugar el pvp y realmente tiene una gran variedad de partida competitivo como son las ranked que se parece mucho al sistema de LOL solo por los ban y pick además también hay pvp entre gremios cosa que me parece bastante genial sin más que decir comencemos.
Arenas
Hablemos de los 3 tipos de arenas en total hay 5 pero por los momentos tengo desbloqueado solo 3 de las cuales son League of Victory, League of Honor y Battlefield of Ordeals.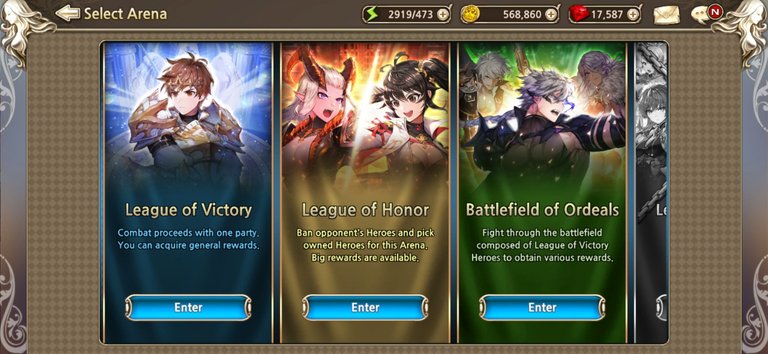 Entre estas tres arenas el que empecé a jugar fue el League of Victory porque tiene un sistema sencillo y se adapta a los jugadores nuevos ya que el sistema te trata de emparejar con gente que tenga el mismo elo y el mismo nivel que tus personajes cuando empiezas el toque que me gusto es que esto tiene un sistema de ranking donde empezamos de bronce y vamos escalando como si estuviéramos jugando una solo q de lolsito pero acá la manera en que se sube de elo es por el ranking a medida que ganamos partidas ganamos puntos y esos puntos se suman al sistema de ranking.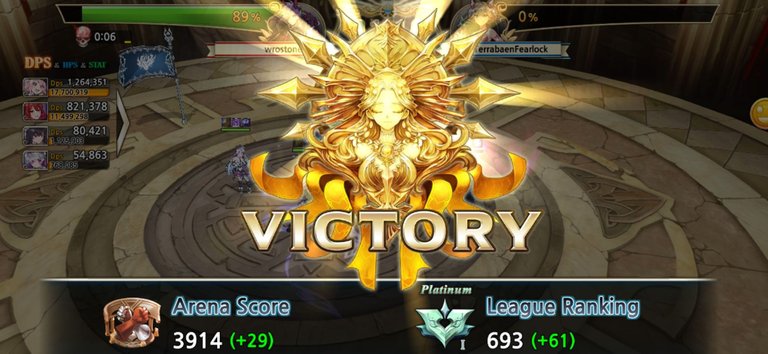 Una vez llegamos a un buen top nos saltan a la siguiente división cada vez que avanzamos de división el juego aumenta el nivel de emparejamiento para que no sea tan sencillo otro dato importante es que al inicio nos encontraremos a estos equipo como "Offline" como si se trataran de simples bots pero cuando llegue a platino eso se acabó me empezó a tocar gente que ya tiene su equipo armado y me destruyen hay otras partidas que son balanceadas y realmente se me hace interesante cuando son así las partidas y a medida que avancemos de rango nos aumentan las recompensa que ganamos diariamente y a final de season.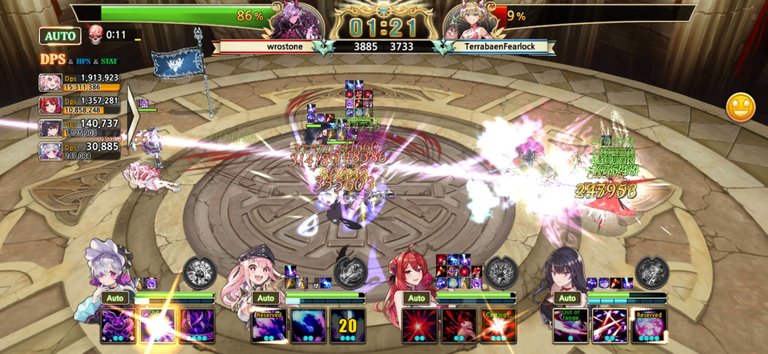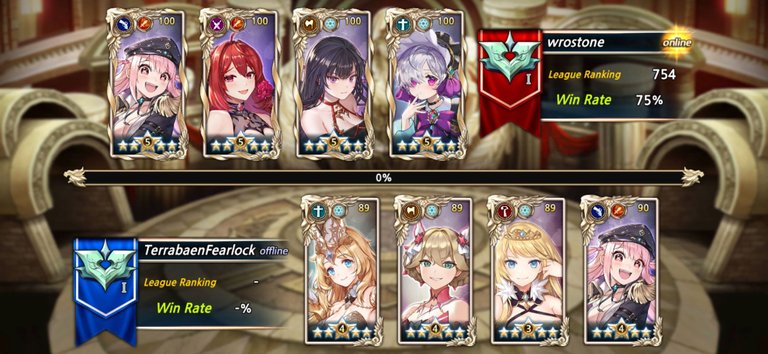 Ahora hablemos de League Of Honor sinceramente solo jugué 3 veces este modo de arena ya que es imposible que pueda ganar una partida de este modo ya que este modo no tiene el mismo sistema que la arena anterior en realidad los emparejamiento son realmente difícil ya que te emparejan de una vez con gente que tiene su team bien armado y las 3 veces que jugué con los que me tocaron simplemente me borraban con la vista.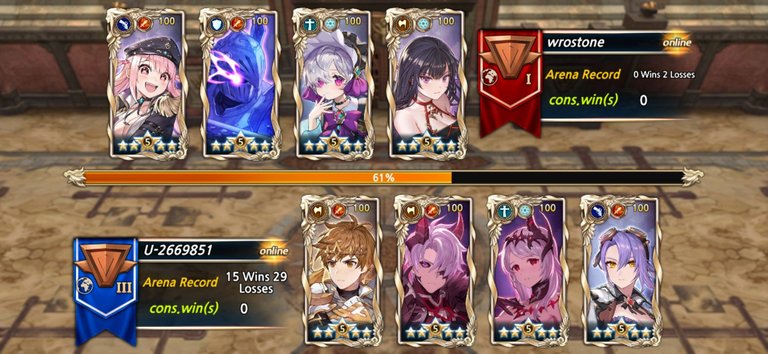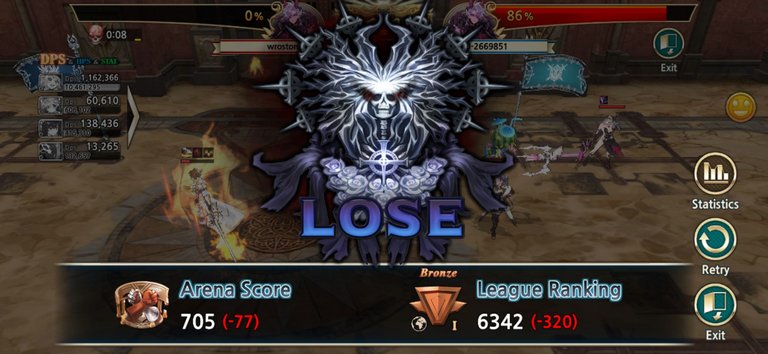 Pero lo interesante de este modo es que tiene un sistema de pick y ban cosa que me parece bien ya que hay personajes que están super OP en pvp y banearlos te resultara un poquito más fácil las arenas además de que si llegamos a banear algún personaje que sea el himper carry del enemigo y no tenga otro que iguale ese personaje estaremos una situación con un poco de ventaja y el sistema de ranking no cambia pero las recompensas sí.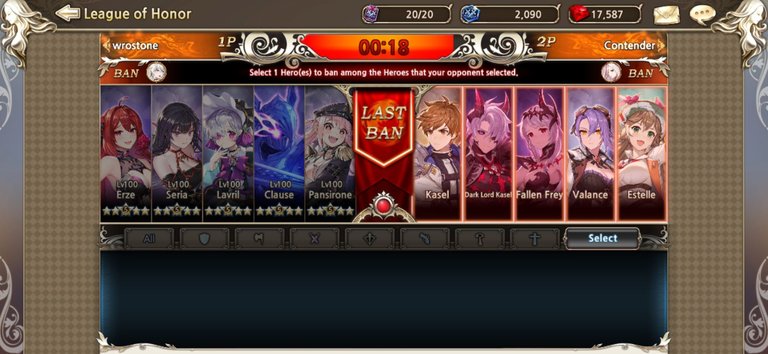 Y por último tenemos el Battlefied of Ordeals sinceramente este modo solo lo jugué una vez y me parece un sistema de arena bastante peculiar ya que podemos elegir un elo y enfrentarnos al top 1 de cada Rank nos encontraremos como un minijuego donde tendremos que enfrentaron a cada jugador de cada puesto.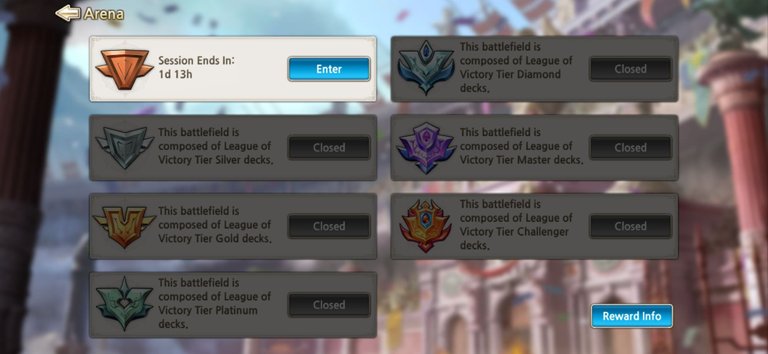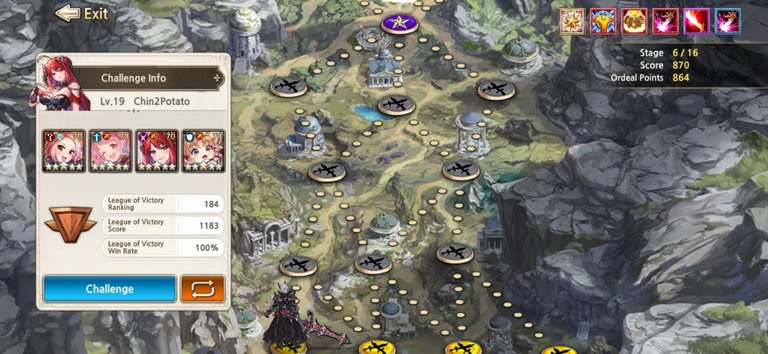 A medida que derrotemos a nuestros oponente tendremos la oportunidad de escoger un buff de daño o de resistencia de las cuales solo podremos escoger un solo buff y asi podremos avanzar hasta recoger nuestra recompensa por los momentos nunca he logrado avanzar mucho ya que a pesar de escojo los bronce aún hay jugadores que tienen los personajes mejor armado que yo.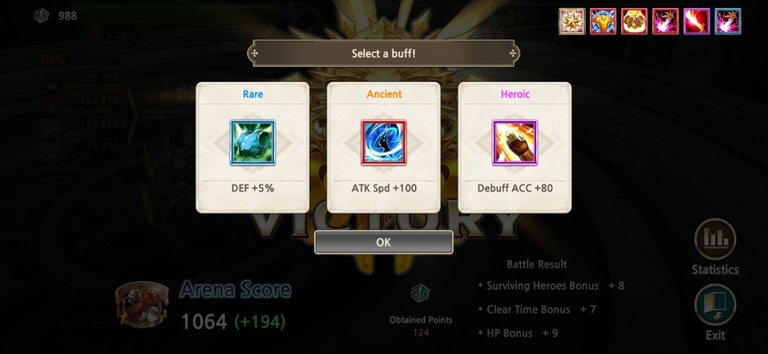 Por otra parte, tenemos las Guild Wars yo realmente no comprendo mucho de las GW pero a una hora especifica empiezan las batallas donde tenemos que asediar a nuestro enemigo.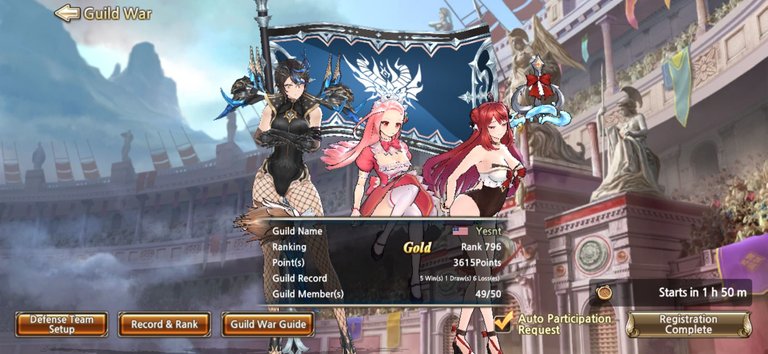 Cada miembro de la guild tiene que formar un equipo para defender el territorio dependiendo de nuestro elo en las arena tendremos que armar otro equipo lo que me gusta y a la vez no es que podremos elegir cualquier miembro de la guild y combatir con el cosa que la mayoría escoge a los que tienen peor build pero no me parece tan entretenido hacer eso yo también lo hago pero trato de escoger a los que tengan una build igualada a la mía pero al final lo que importa es a la hora de participar ya que no sé cuál será la recompensa por salir ganador de la GW.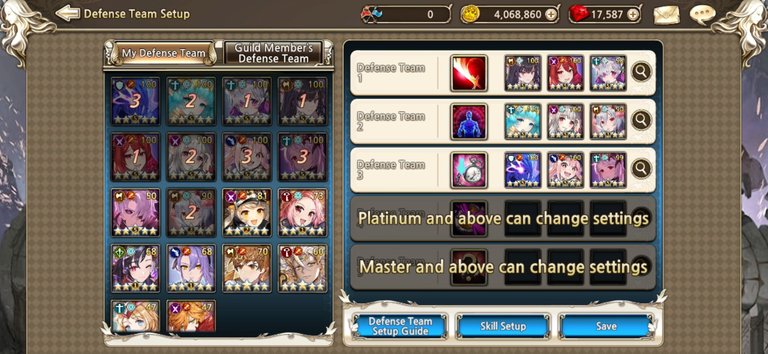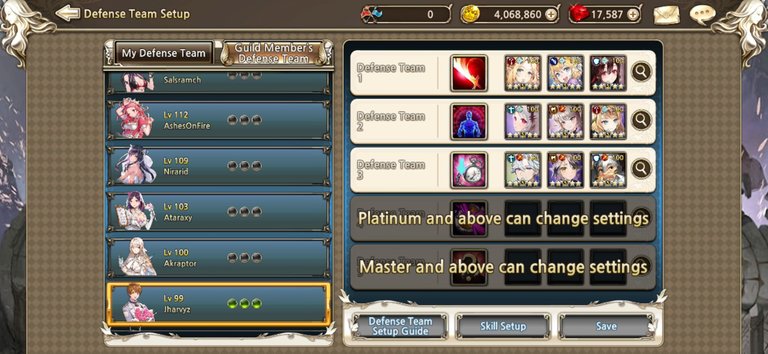 Espero les guste el post y nos vemos en el siguiente.