Fuente imagen
Holaa amigos!! Como les había prometido anteriormente, hoy les traigo la 2da parte de experiencia jugando Harry Potter y el prisionero de Azkaban para pc.
Esta vez me tocó resolver la prueba del personaje de Hermione.
Fue así como empezó, de camino a la clase de Transformaciones de la Prof. McGonagall.
Hello friends! As I promised you before, today I bring you the 2nd part of the Harry Potter and Prisoner-of-azkaban-experience for pc.
This time I had to solve the Hermione character test.
That's how it started, on the way to Prof. McGonagall's Transformations class.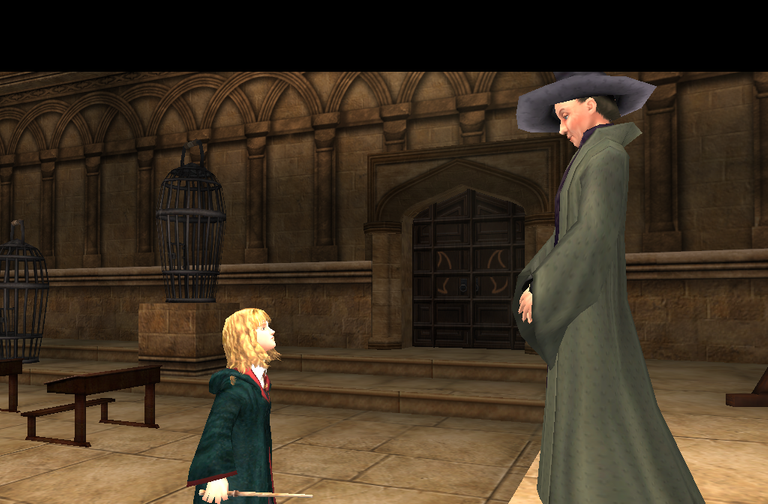 Prueba de Hermione Granger // Hermione Granger Test
Para este momento nos adentramos un poco en la historia que se narra en los libros y películas y así va fluyendo el juego. La prof. Minerva nos cuenta en al clase acerca de los animagos. Incluso nos muestra el ejemplo, pues ella también es una animaga, y en el juego nos muestra cómo se convierte en gata.
Un animago o animaga es una bruja o mago con la capacidad de transformarse en un animal, conservando el pensamiento humano y la capacidad de razonar, aunque no tienen capacidad del habla. Esta capacidad no es innata (como en el caso de los metamorfos), sino que se obtiene por medios mágicos. Fuente
For this moment we go a little bit into the story that is told in books and movies and so the game flows. Prof. Minerva tells us in class about the animagos. She even shows us the example, because she is also an anima, and in the game she shows us how she becomes a cat.
An animago or animaga is a witch or wizard with the ability to transform into an animal, retaining human thought and the ability to reason, although they do not have speech capacity. This capacity is not innate (as in the case of the metamorphos), but is obtained by magical means. Source
Luego de esto, toca tomar la rienda del personaje Hermione y comenzar la prueba. Esta prueba se basaba en poner en practica dos hechizos y recoger los 10 escudos.
Draconifors: es un hechizo de transformación que convierte a las estatuas de dragones en pequeños dragones reales. Fuente
Lapifors:es un hechizo de transformación que puede ser usado para transformar al objetivo en un conejo; funciona mejor en pequeños artefactos u objetivos como estatuas, salamandras y gatos. Cuando es realizado en una estatua, el objetivo se puede controlar a voluntad por el lanzador del hechizo. Fuente
Una vez entrenado los hechizos, es hora de usarlos en la prueba. Debía lanzarle estos encantamientos a estatuas de dragones y conejos para manejarlos a voluntad de Hermione, superar las aversidades con sus habilidades y así descubrir y recolectar los escudos.
After this, it's time to take the reins of the character Hermione and start the test. This test was based on putting into practice two spells and collecting the 10 shields.
Draconifors: is a transformation spell that turns dragon statues into small real dragons. Source
Lapifors:is a transformation spell that can be used to transform the target into a rabbit; it works best on small artifacts or targets such as statues, salamanders, and cats. When cast on a statue, the target can be controlled at will by the spell caster. Source
Once the spells are trained, it's time to use them in the test. I had to cast these spells on statues of dragons and rabbits to handle them at Hermione's will, overcome the aversity with his skills and thus discover and collect the shields.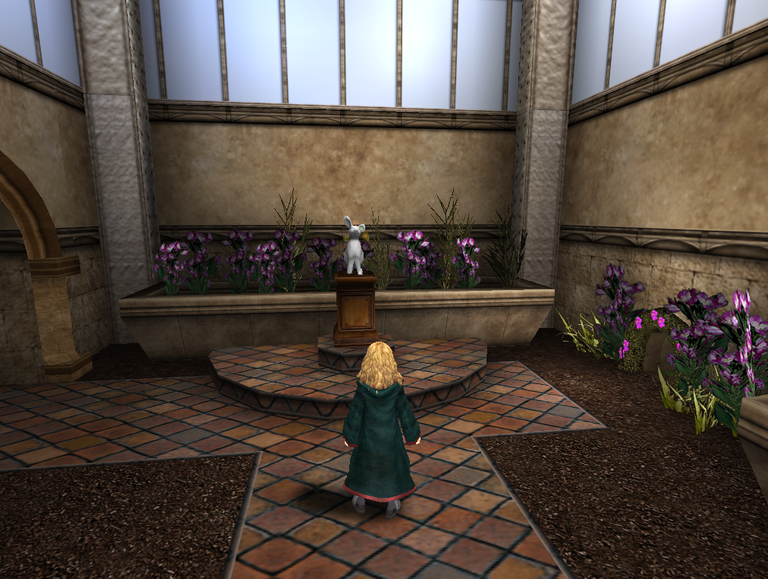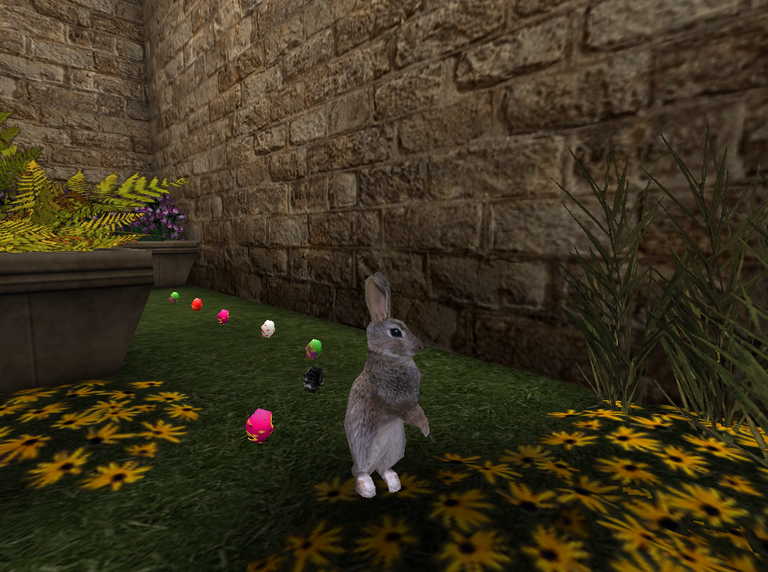 conejo al mando y recolectando grajeas / rabbit in charge and collecting roofies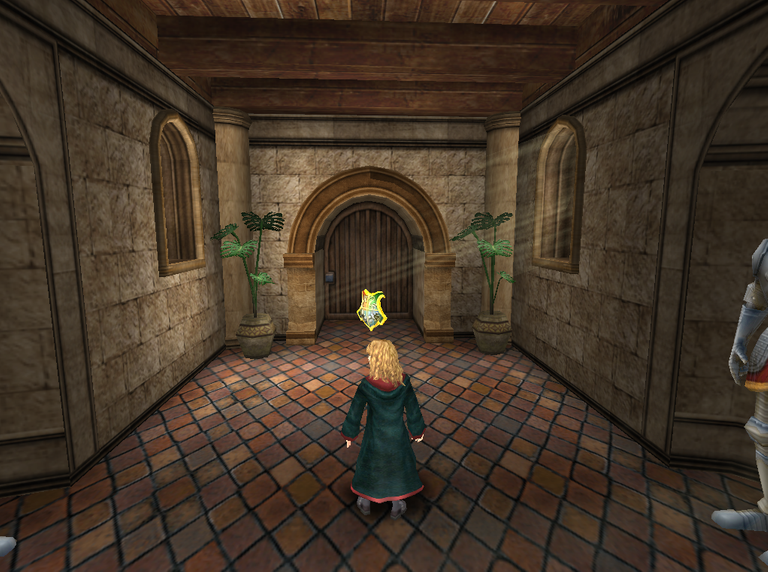 Recogiendo escudos // Picking up the shield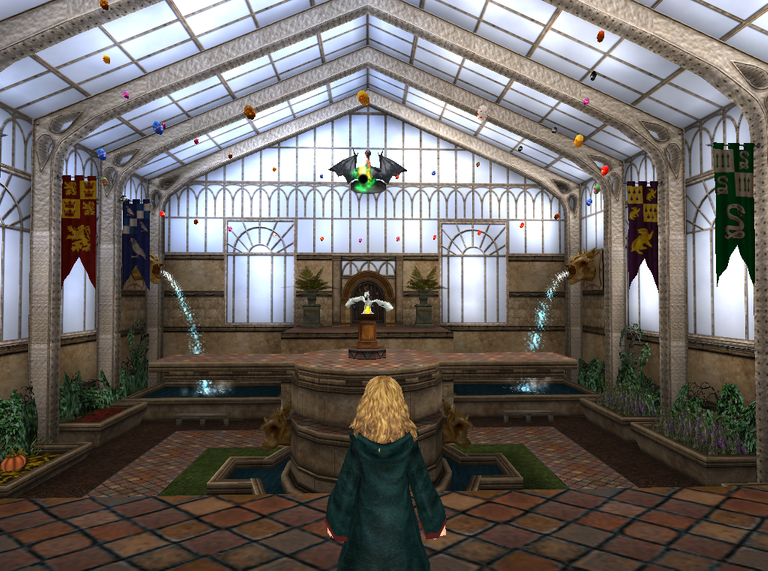 Hora de lanzar el hechizo Draconifors // Time to cast the Draconifors spell

También con el personaje Hermione debía completar algunos desafíos y ganarme escudos como recompensa.
Also with the character Hermione I had to complete some challenges and earn shields as a reward.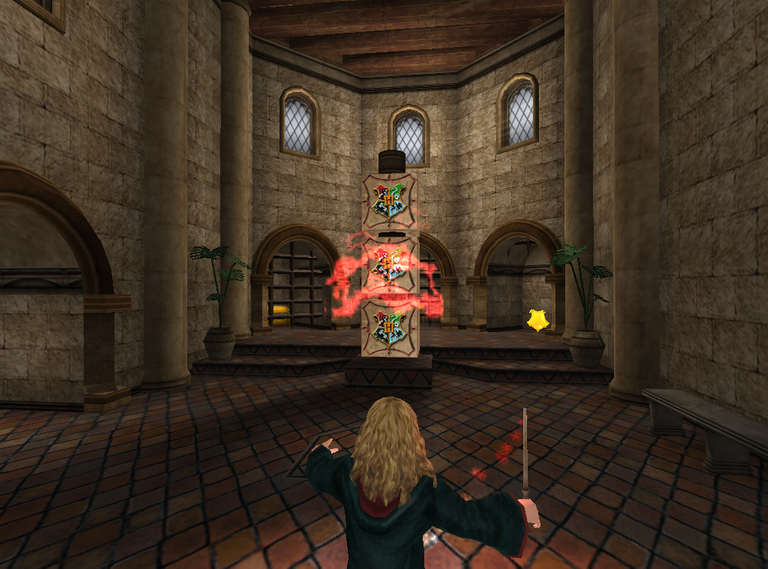 Así transcurrió el juego hasta completar los 10 escudos. Bien por Hermione, prueba superada!!
Una vez que terminé con la prueba, decidí dar unas vueltas por el castillo de Hogwarts y ver lo que me tenía por mostrar el juego... Sinceramente quedé maravillada, fue genial hacer un pequeno recorrido. Te transporta directamente a la película y libros, las estructuras, las escaleras e incluso se hacen presentes los retratos que hablan.
Thus the game went on until the 10 escudos were completed. Good for Hermione, test passed!
Once I finished with the test, I decided to take a few laps around the castle of Hogwarts and see what I had to show the game ... Honestly I was amazed, it was great to make a small tour. It transports you directly to the film and books, the structures, the stairs and even the talking portraits.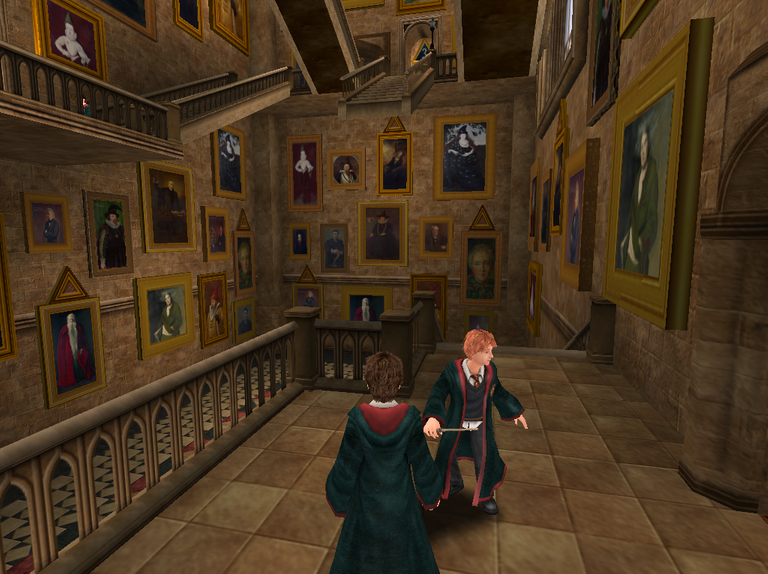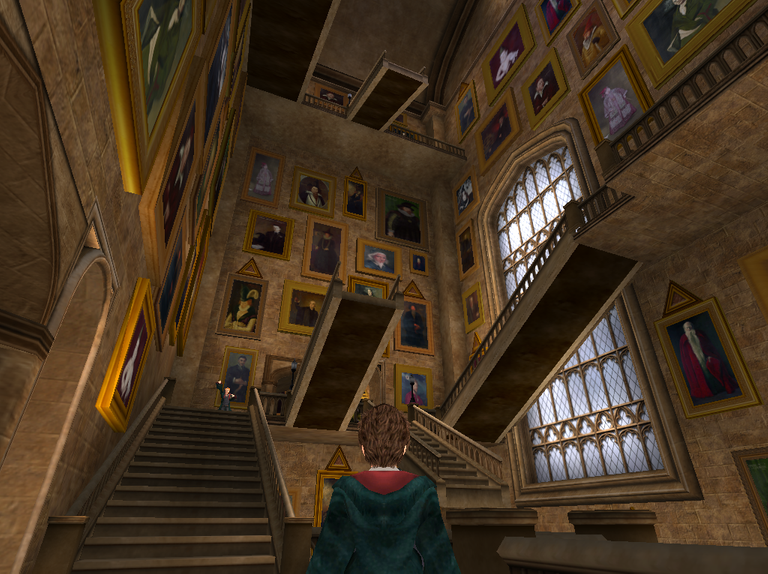 Espero que se hayan disfrutado este post!! Pronto un poco más acerca de todo lo genial de la historia que nos muestra este juego!!!
Nos seguiremos leyendo xx
I hope you enjoyed this post! Soon a little more about all the great history that this game shows us!
We will continue reading xx
Todas las imágenes son capturas de mi pantalla jugando el juego // All the images are captures of my screen playing the game