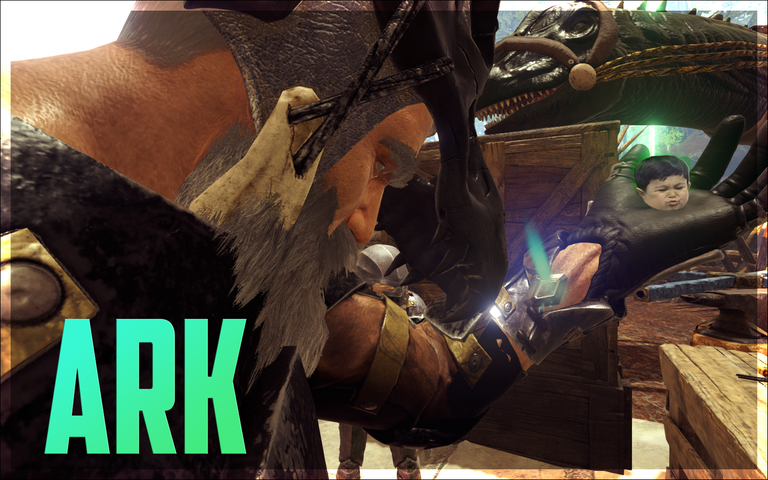 ---
You can read in English below

Estos días pude adentrarme a la aventura de Ark junto a @therealflaws y @rishahp, lo cuál es un poco nostálgico ya que ellos dos fueron unos de los primeros amigos que pude hacer en Hive gracias a L4D2.
Muchos de ustedes ya conocerán mucho acerca de Art Survival Evolved, es un juego que se estrenó el 2015 y fue el boom de Youtube en ese entonces. Muchos de mis Youtubers favoritos lo disfrutaban día y noche, yo siempre veía sus vídeos, sinceramente me hubiera encantado poder jugar este juego en aquellos tiempos. Más tarde pude jugarlo, pero no lo disfruté demasiado, además de que mi computador no era demasiado para jugarlo.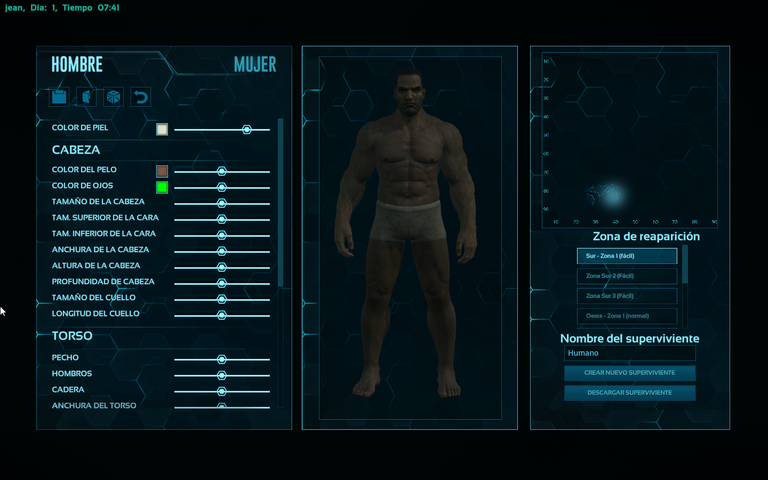 ---
Actualmente puedo jugarlo bastante bien, no en configuraciones máximas, pero si en una configuración bastante decente. El único punto negativo que le veo a este juego es su pésima optimización, pero lo demás es increíble. Desde niño he sido bastante curioso con el tema de los dinosaurios y este juego mezcla muchas de mis cosas favoritas.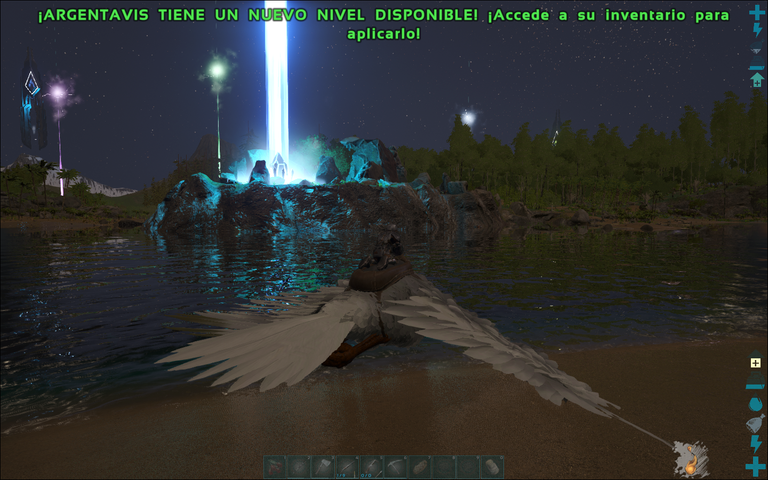 | | |
| --- | --- |
| | |
---
Sobrevivir en este juego puede llegar a ser un reto, casi cualquier dinosaurio, animal o criatura podría matarte; debes de permanecer atento en todo momento. Debo de admitir que mis principales enemigos al principio de esta historia fueron @rishahp y @therealflaws, quienes me masacraron para darme la bienvenida. Grabé como me masacraban, me tiraban desde alturas increíbles con un pájaro gigante, me rompieron los huesos, me noquearon y ahogaron. Gracias muchachos, yo también los quiero. Me gustaría mostrarles el vídeo, pero probablemente Youtube lo borraría de inmediato por exceso de gore(es broma, no lo subo ya que mi internet no va demasiado bien el día de hoy.)
---
En fin, estos días hemos hecho tantas cosas que no sé que contarles. Antes de que me masacraran, tuve que crear mi personaje. Quería que fuese bastante gracioso, así que lo hice con una anatomía bastante desproporcionada haha.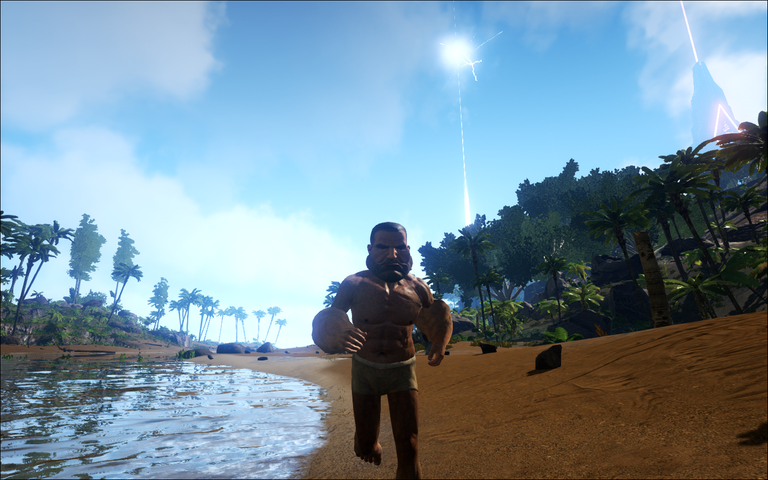 ---
Gracias a los muchachos pude tener mi primera armadura y comida, además de que la fortaleza de ellos está en un spot increíble. Probablemente cuando esta fortaleza esté terminada luzca bastante épica.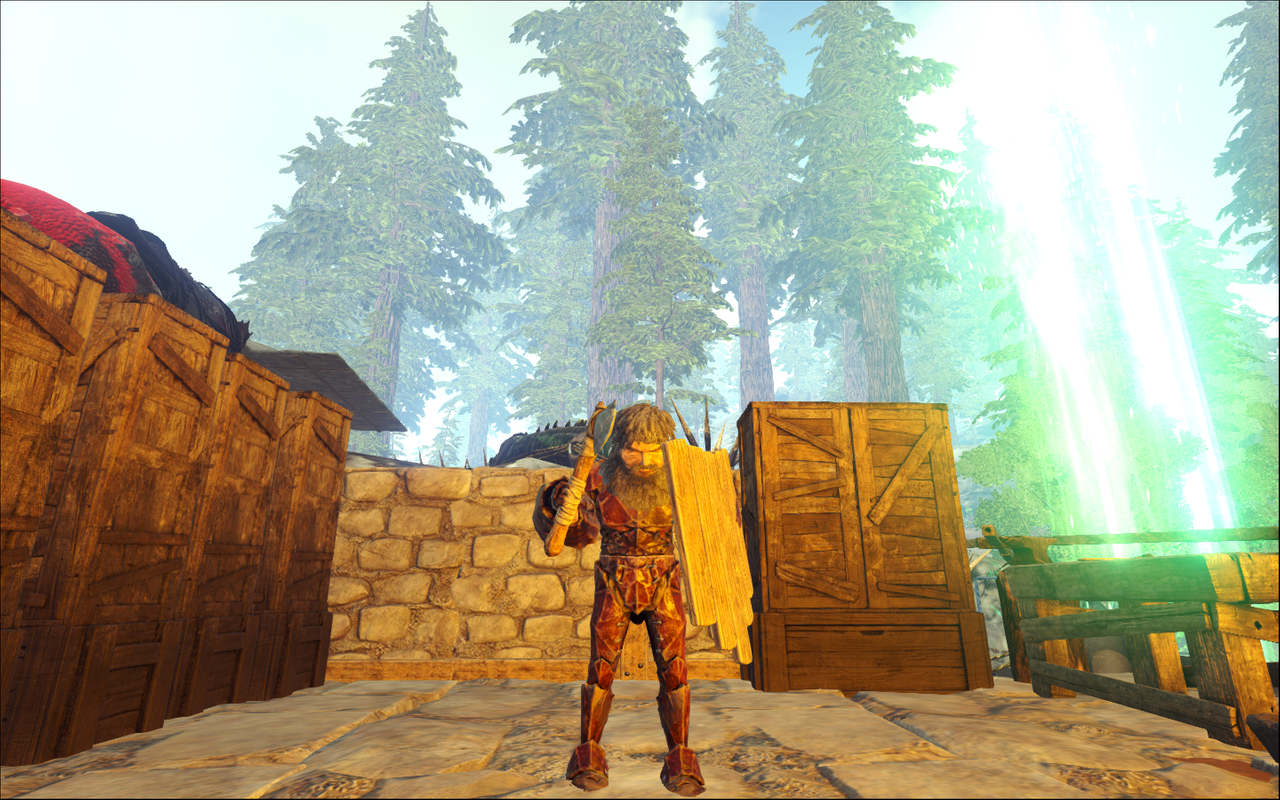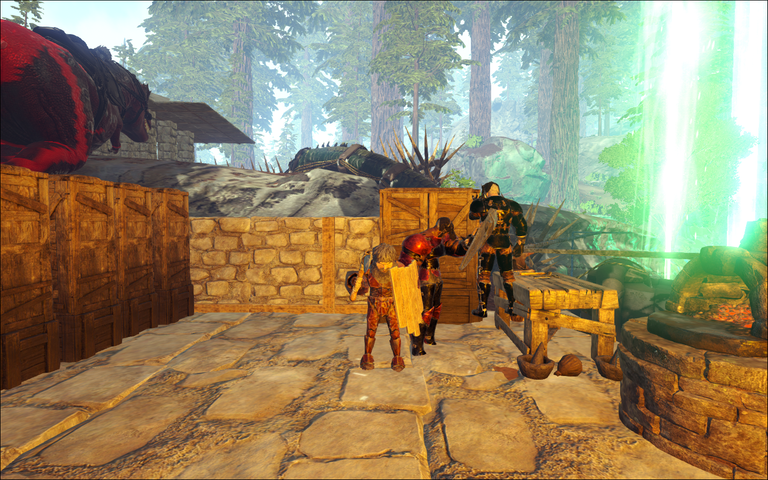 ---
Habían algunos dinosaurios que los muchachos me prohibían tocar, de hecho me mataron por montar a su dinosaurio preferido. Debido a mi poca experiencia en este juego, asesiné a 2 dinosaurios importantes, obviamente no fue intencionalmente, pero esos dinosaurios eran importantes ya que estaban con ellos desde el comienzo. Uno de esos dinosaurios se bugueó y voló sin tener alas, aunque luego cayó al suelo y murió. Espero que esos dinosaurios descansen en paz.
---
Estaban tan desconcertados que decidieron matarme incluso mientras dormía haha. Hay muchísimas cosas por hacer aún y muchos dinosaurios por domar, sobre todo los dinosaurios acuáticos que no pienso ni mirar.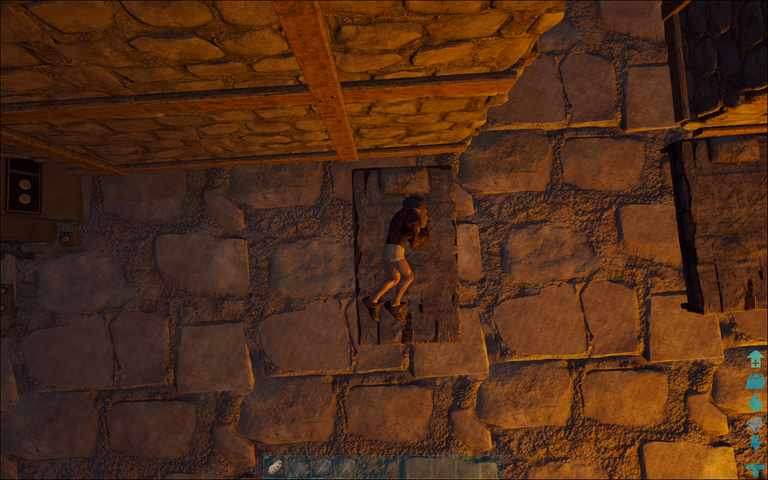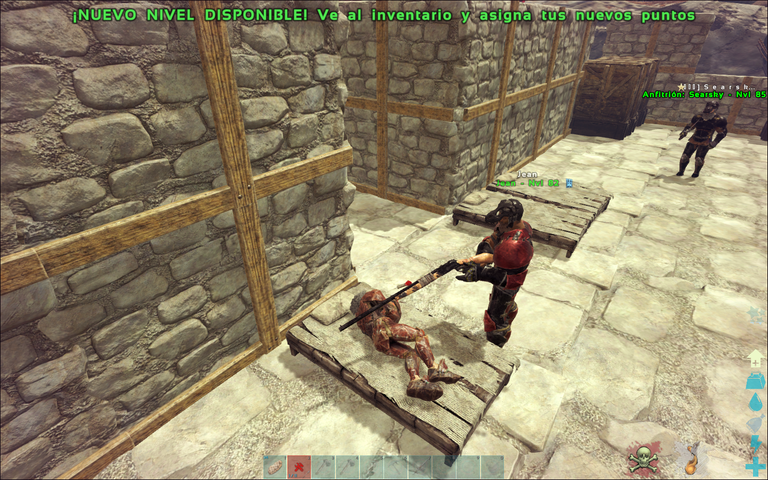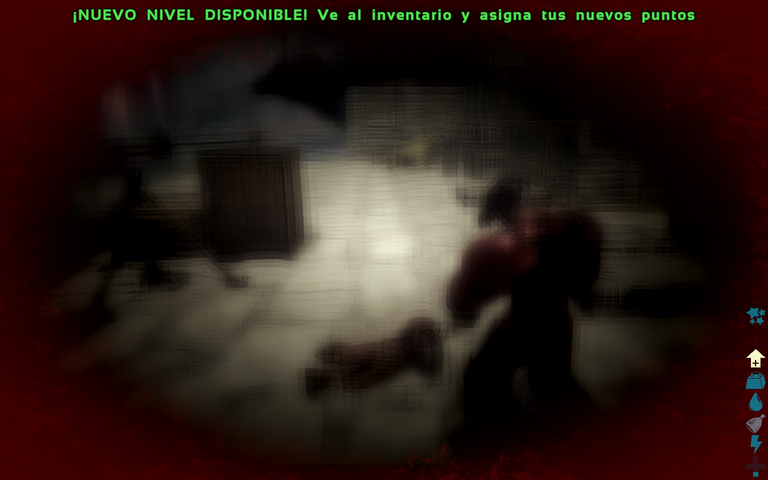 ---
Hay una criatura que parece un gorila fusionado con pie grande, intenté domarla y acabé muerto. Domar a un dinosaurio u criatura tienen métodos distintos, así que primero debes de aprender y probablemente mueras mucho en el intento.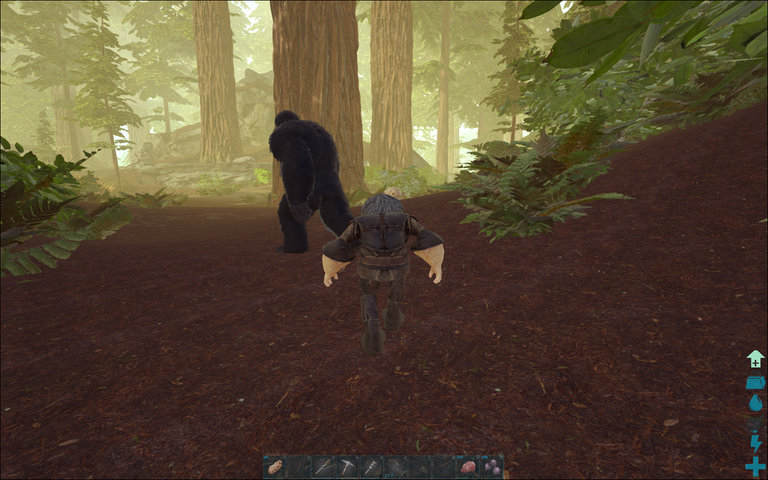 ---
Pronto vendré con más contenido acerca de este grandioso juego. ¡Hasta la próxima mis boomers!

English

These days I was able to get into the Ark adventure with @therealflaws and @rishahp, which is a bit nostalgic since they were some of the first friends I could make in Hive thanks to L4D2.
Many of you will already know a lot about Art Survival Evolved, it's a game that was released in 2015 and was the YouTube boom back then. Many of my favorite Youtubers enjoyed it day and night, I always watched their videos, honestly I would have loved to be able to play this game back then. Later I was able to play it, but I didn't enjoy it too much, besides my computer wasn't too much to play it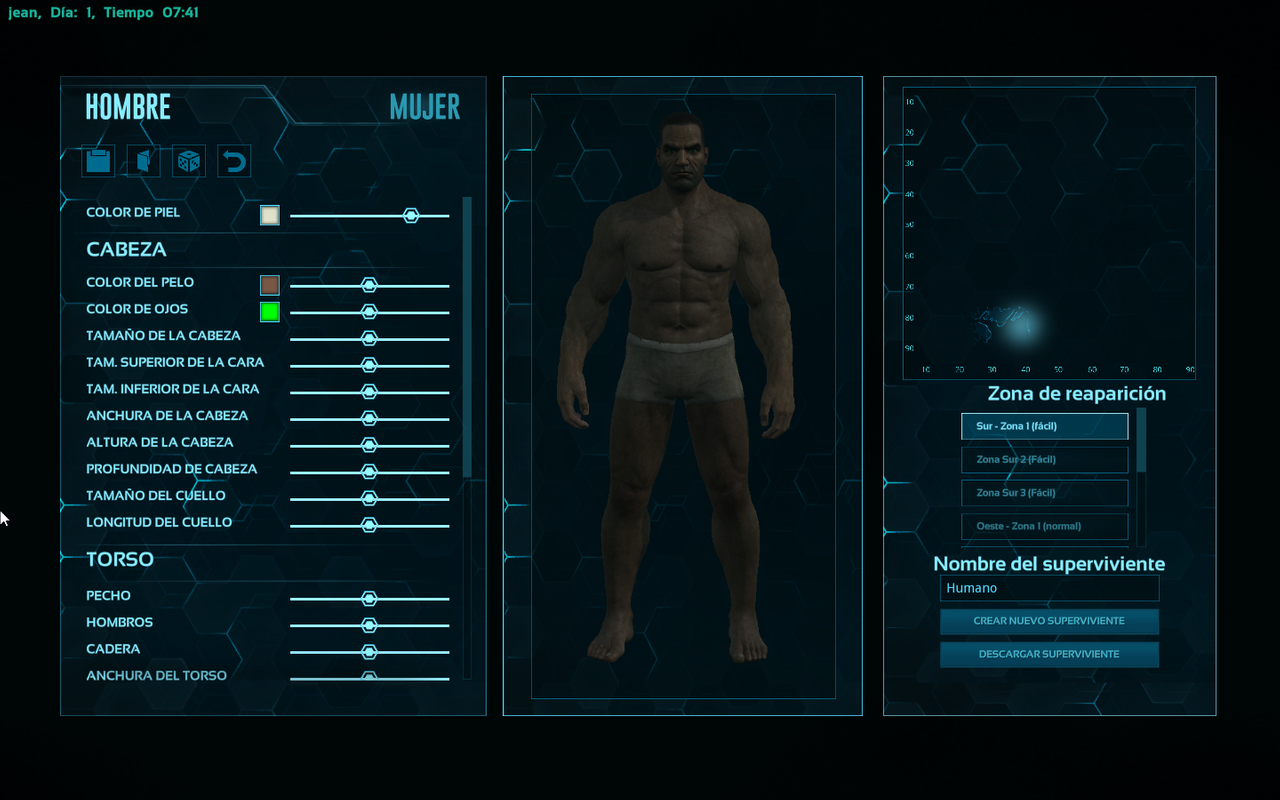 ---
I can currently play it pretty well, not at max settings, but at a pretty decent configuration. The only negative point I see to this game is its lousy optimization, but otherwise it's awesome. Ever since I was a kid I've been pretty curious about dinosaurs and this game mixes a lot of my favorite things.
---
Surviving in this game can be a challenge, almost any dinosaur, animal or creature could kill you; you must remain vigilant at all times. I must admit that my main enemies at the beginning of this story were @rishahp and @therealflaws, who massacred me to welcome me. I recorded how they slaughtered me, threw me from incredible heights with a giant bird, broke my bones, knocked me out and drowned me. Thanks guys, I love you too. I would like to show you the video, but Youtube would probably delete it immediately for excessive gore(just kidding, I'm not uploading it as my internet is not going too well today.)
---
Anyway, these days we have done so many things that I don't know what to tell you. Before I got slaughtered, I had to create my character. I wanted it to be quite funny, so I made it with a rather disproportionate anatomy haha.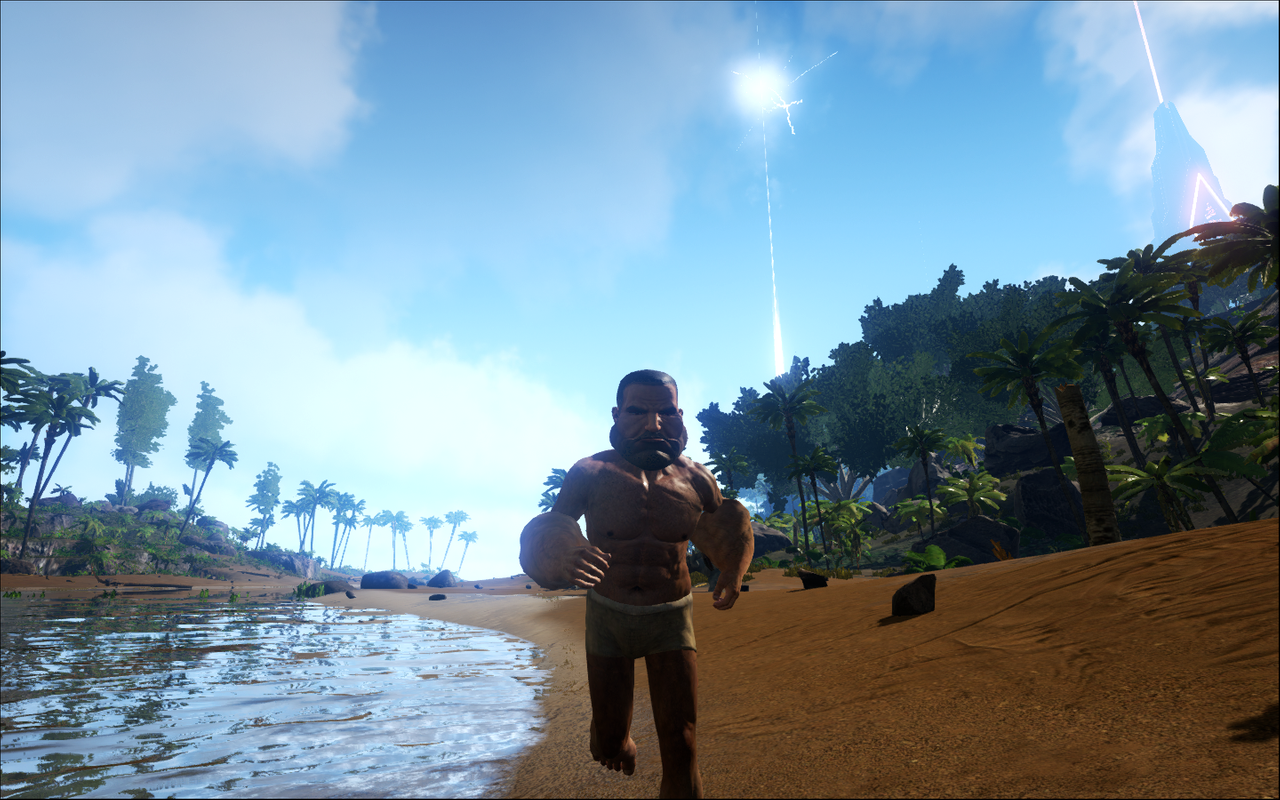 ---
Thanks to the guys I was able to get my first armor and food, plus their fortress is in an amazing spot. Probably when this fortress is finished it will look pretty epic.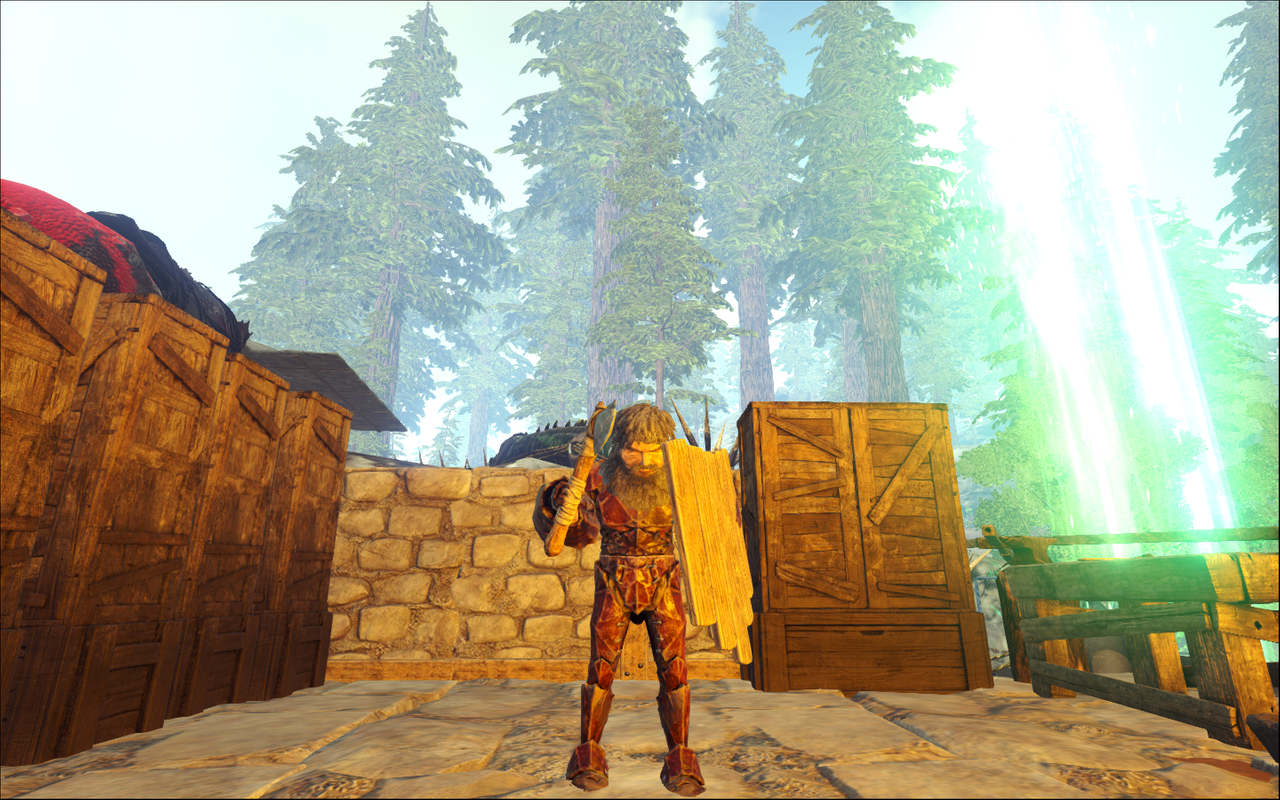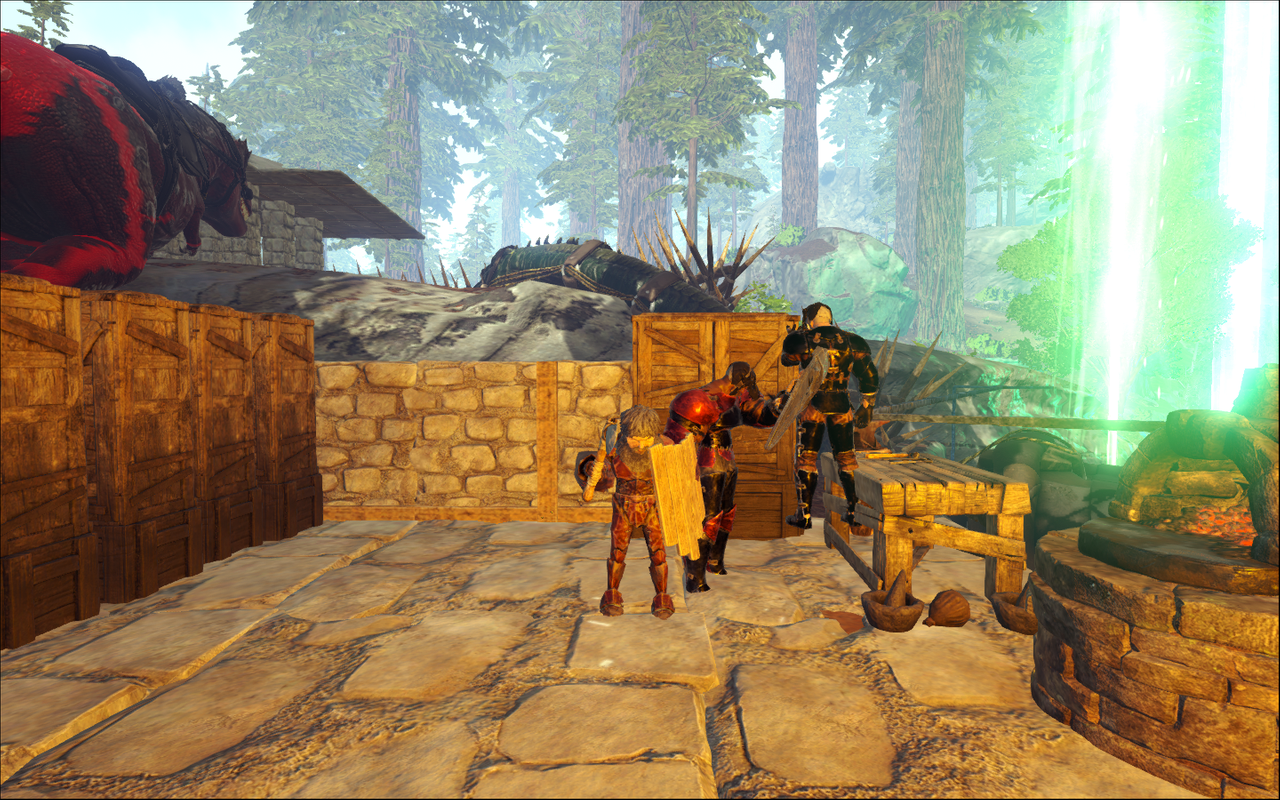 ---
There were some dinosaurs that the guys forbade me to touch, in fact they killed me for riding their favorite dinosaur. Due to my little experience in this game, I killed 2 important dinosaurs, obviously it was not intentionally, but those dinosaurs were important since they were with them from the beginning. One of those dinosaurs got bugged and flew without wings, although it then fell to the ground and died. I hope those dinosaurs rest in peace.
---
They were so puzzled that they decided to kill me even in my sleep haha. There are still so many things to do and so many dinosaurs to tame, especially the aquatic dinosaurs that I don't even think about looking at.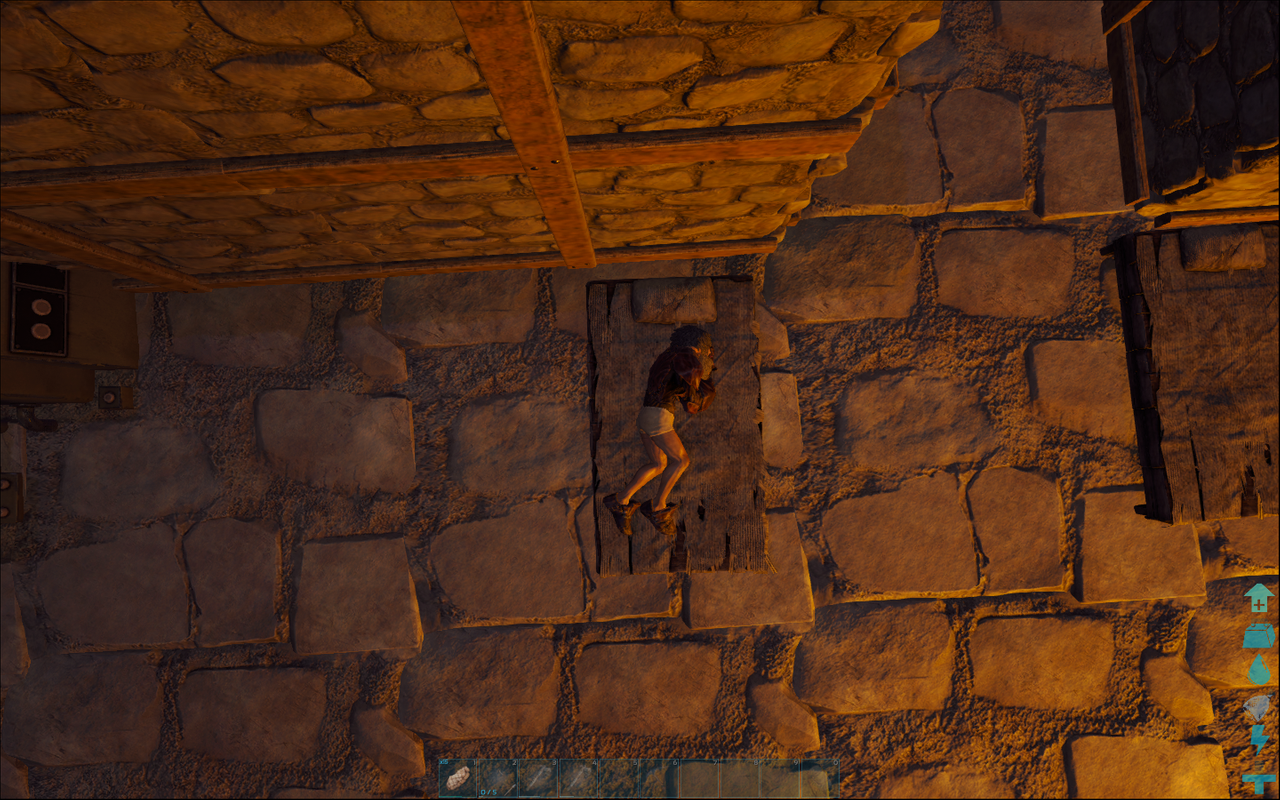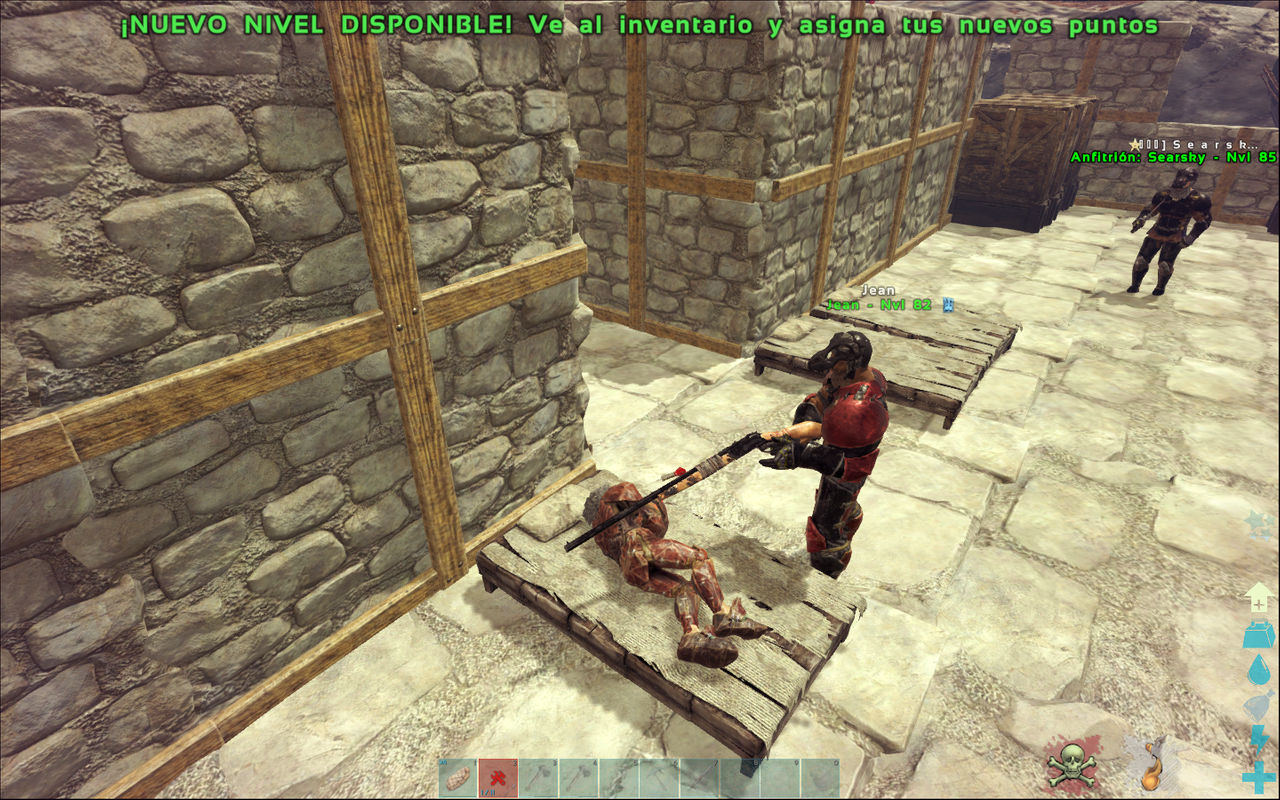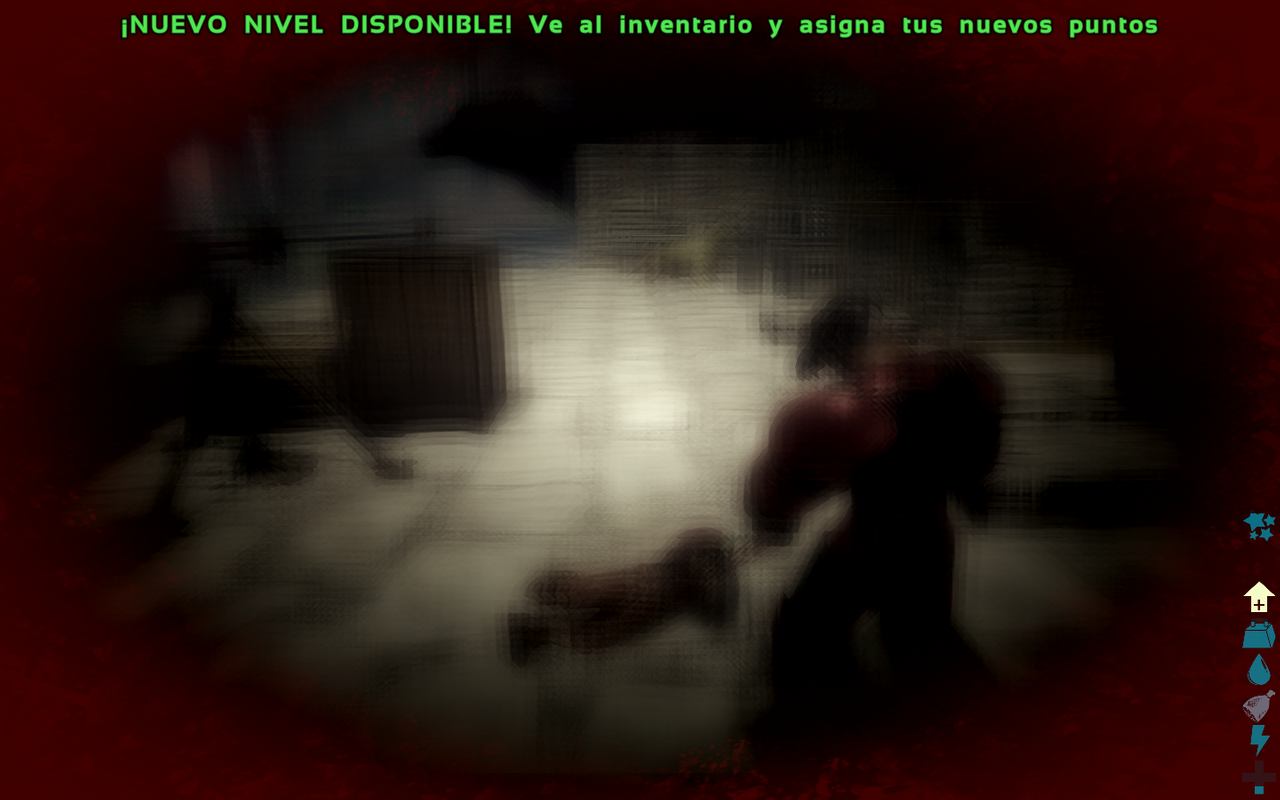 ---
There is a creature that looks like a gorilla fused with a big foot, I tried to tame it and ended up dead. Taming a dinosaur or creature has different methods, so you have to learn first and you will probably die a lot trying.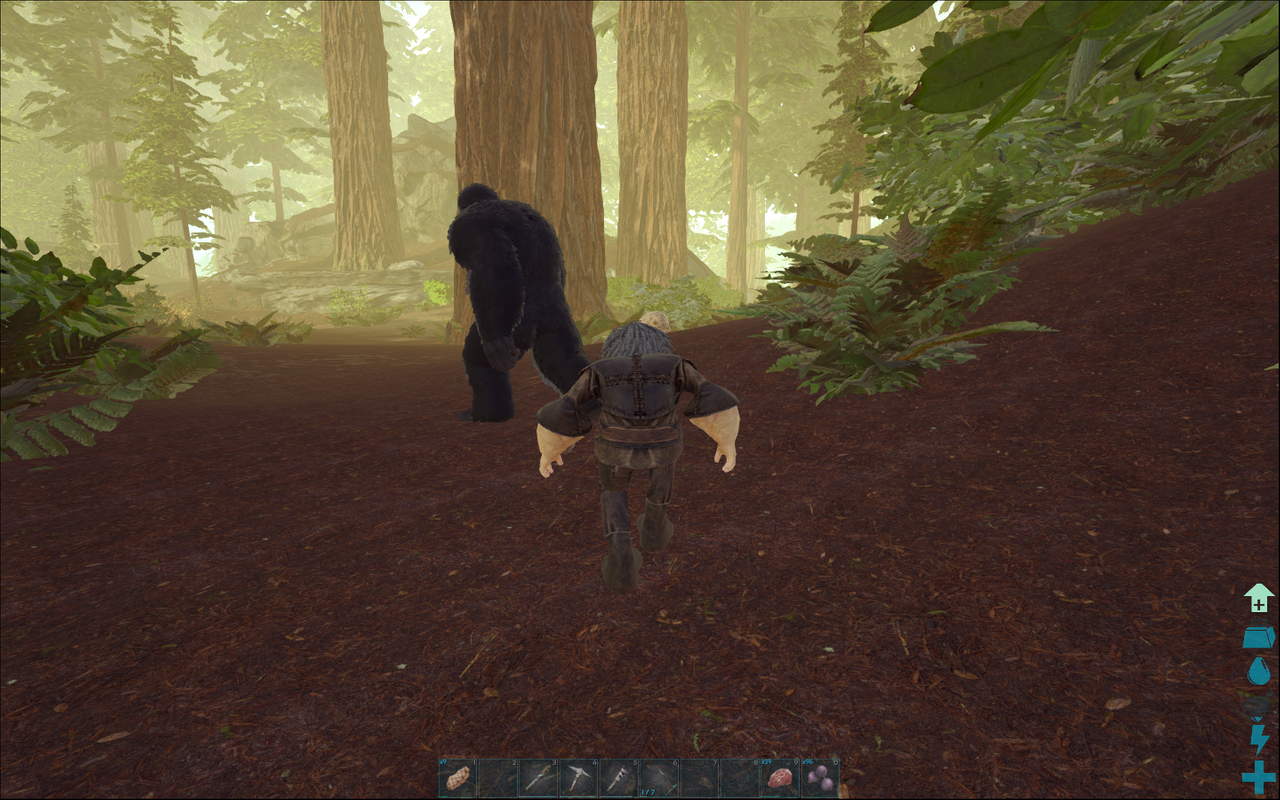 ---
I'll be coming soon with more content about this great game, see you next time my boomers!