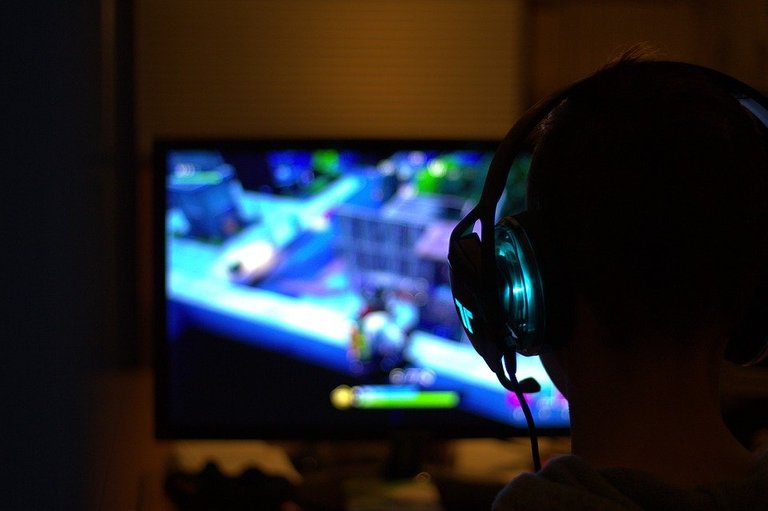 Actualmente los juegos blockchain están de moda. Luego de que Axie Infinity obtuviera unos precios altísimos de sus criaturas y monedas, comenzaron a aparecer infinidad de juegos que usan el blockchain y que buscan que los jugadores, aparte de jugar, ganen diversos tipos de recompensas.
Blockchain games are currently in vogue. After Axie Infinity obtained very high prices for its creatures and coins, countless games began to appear that use the blockchain and that seek that players, apart from playing, earn various types of rewards.
Yo recién me enteré de esta movida en los primeros meses del año, pero es en julio cuando comienzo a probar diversos juegos, viendo que tal me iba en ellos. No tiendo a meter mucho dinero en este tipo de inversiones, debido al riesgo, así que he probado principalmente juegos que piden un ingreso bajo pero aun así se pueda obtener cierto retorno.
I only found out about this move in the first months of the year, but it is in July when I start to try different games. I do not tend to put a lot of money in these types of investments, due to the risk, so I have mainly tried games that ask for a low income but still can get a certain return.
Los 2 juegos que más he estado al pendiente hasta la fecha son Rising Star y Upland, cuento mi experiencia:
The 2 games that I have been most aware of to date are Rising Star and Upland, I tell my experience:
Rising Star
---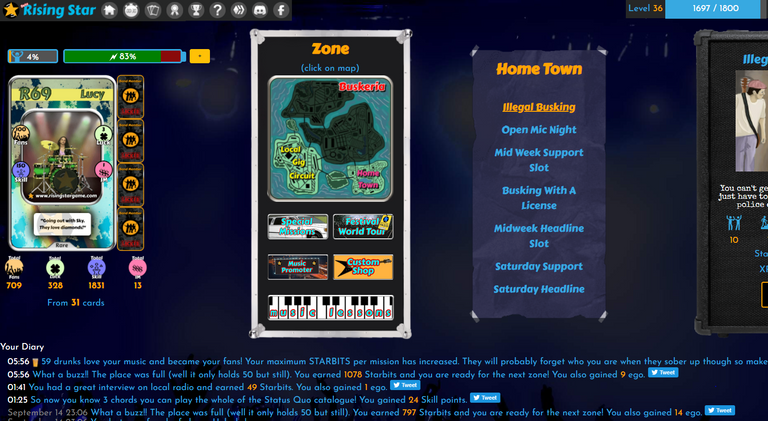 Fuente: Rising Star
He de decir que debido a este juego es que conozco Hive y me acabó interesando probar su red. Gracias a los diversos Youtubers que informan de estos juegos, me parecía una opción excelente para empezar, ya que no pedía un ingreso mínimo, y me recordaba a los juegos Idle.
I have to say that it is because of this game that I know Hive and I ended up being interested in testing their network. Thanks to the various Youtubers who report on these games, it seemed like an excellent option to start with, since it didn't ask for a minimum income, and it reminded me of Idle games.
En el juego como muchos ya sabrán trata de ir creciendo como músico mediante diversas misiones. Usando cartas que vas adquiriendo mediante compras o premios, logras obtener los stats necesarios para seguir avanzando con las misiones, a su vez aumentan las recompensas. Ya llegue al momento donde busco equilibrar mi ego con mis skills para no tener problemas con mis recompensas.
In the game, as many will already know, try to grow as a musician through various missions. Using cards that you acquire through purchases or prizes, you manage to obtain the necessary stats to continue advancing with the missions, also increasing the rewards. I have reached the moment where I seek to balance my ego with my skills so as not to have problems with my rewards.
Actualmente me ubico por el puesto 700 del ranking y tengo un ingreso de 10000 Starbits entre 4 o 5 días. Mi objetivo actual es seguir desbloqueando misiones, a su vez que adquiero más cartas de diversas formas.
Currently I am ranked 600th in the ranking and I have an income of 10,000 Starbits between 4 or 5 days. My current goal is to keep unlocking missions, while also acquiring more cards in a variety of ways.
Dejo mi link de referido si te interesa probarlo, debes tener una cuenta en Hive y la extensión Keychain para jugarlo:
I leave my referral link if you are interested in trying it, you must have an account in Hive and the Keychain extension to play it:
https://www.risingstargame.com?referrer=presidentx
Upland
---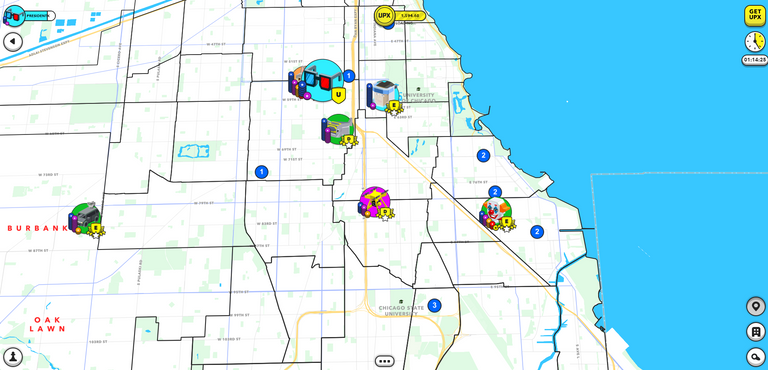 Un juego que también me enteré por diversos youtubers enfocados en juegos cripto. El ingreso "mínimo" para jugar son 10000 upx, alrededor de 10 dólares. Si bien puedes comenzar con menos, y obtener el mínimo mediante donaciones, consideré válido pasar ese umbral pagando.
A game that I also learned from various youtubers focused on crypto games. The "minimum" income to play is 10,000 upx, around $ 10. Although you can start with less, and obtain the minimum through donations, I considered it valid to pass that threshold by paying.
Upland es un juego de compra y venta de terrenos virtuales, esto mediantes NFT que corren en la red de EOS. El juego principalmente va de especulación ya que intentas comprar terrenos que puedas revender a un precio mayor, para ello intentaras buscar terrenos que completen colecciones o esten apunto de cerrar ciertas zonas de los diferentes mapas. Inicie en Chicago y por el momento me va bien, o eso considero, ya llevo 15 propiedades en mi cuenta y entre ellas diversas colecciones.
Upland is a game of buying and selling virtual land, this through NFT that run on the EOS network. The game is mainly about speculation since you try to buy land that you can resell at a higher price, for this you will try to find land that completes collections or is about to close certain areas of the different maps. I started in Chicago and for the moment I am doing well, or so I consider, I already have 15 properties in my account and among them various collections.
Por otro lado también hay cazas de tesoros, construcción virtual y bastante comunidad que ves en Discord o Telegram.
On the other hand, there are also treasure hunts, virtual construction and a lot of community that you see on Discord or Telegram.
Dejo mi link de referido si estas interesado, ganaras un extra de upx(la moneda del juego) por tu primer pago, puedes comenzar gratis:
I leave my referral link if you are interested, you will earn an extra upx (the game currency) for your first payment, you can start for free:
---
Otros juegos que he probado pero ya con menor desarrollo:
Other games that I have tried but with less development: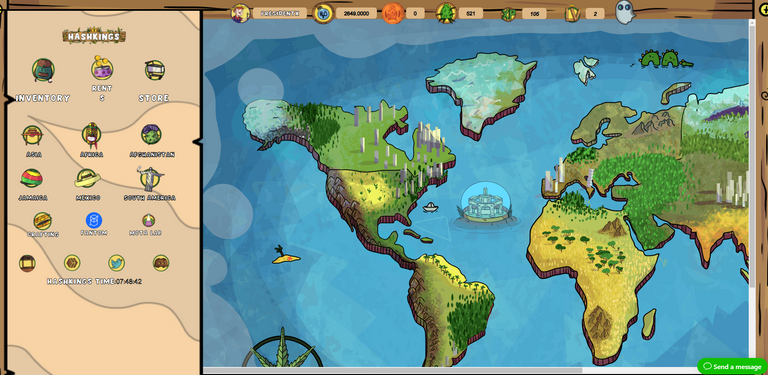 Hashking: Juego de producción de marihuana, corre en Hive. Por el momento he comprado unas 3 tierras, y produzco Buds semanalmente, intentaré adquirir más tierras poco a poco. Tiene una comunidad interesante en Discord, y hace poco añadieron la posibilidad de rentar tierras.
Hashking: Marijuana production game, run on Hive. At the moment I have bought about 3 land, and I produce Buds weekly, I will try to acquire more land little by little. It has an interesting community on Discord, and they recently added the ability to rent land.
Alien Worlds: Para jugar este juego tuve que crearme cuenta en la red WAX y stakear CPU, un lío. Si bien lo veo interesante, todavía me falta entender más el juego. Si mejora mi posición le dedicaré un post. El juego va de minería espacial, para ello se usa cartas NFT que sirven como herramientas.
Alien Worlds: To play this game I had to create an account on the WAX ​​network and stake the CPU, a mess. Although I see it interesting, I still need to understand the game more. If I improve my position I will dedicate a post to it. The game is about space mining, for this NFT cards are used that serve as tools.
Como lo veo, si no llega a ver un gran crack en este tipo de juego, seguiré ligado a estos al menos hasta un mediano plazo.
As I see it, if I do not see a great crack in this type of game, I will continue to be linked to them at least until the medium term.