🔴English🟡⚫Español🟢
Hi Hivers❗🐝 welcome to a new post, today I finally bring you a different content than the one you have been seeing on my blog for a long time, since it is content that I have been able to create recently with the new acquisition of the pc that you teach in previous posts, today in this post I am going to show you how I have managed to survive 10 rounds on the map of the monster's lair in the "kill everything" mode in Zombies Monster Robots (ZMR), having said this, join me, let the post begin ❗🐻🚀🎮
❗Hola Hivers❗🐝 bienvenidos a un nuevo post, el día de hoy finalmente les traigo un contenido diferente al que ha estado viendo en mi blog desde hace tiempo, ya que es contenido que he podido crear recientemente con la nueva adquisición del pc que les enseñe en posts anteriores, el día de hoy en este post les voy a enseñar como he logrado sobrevivir 10 rondas en el mapa de la guarida del monstruo en la modalidad "mata todo" en Zombies Monster Robots (ZMR), dicho esto acompáñenme ❗y que comience el post ❗🐻🚀🎮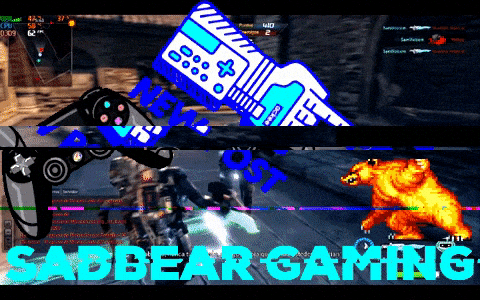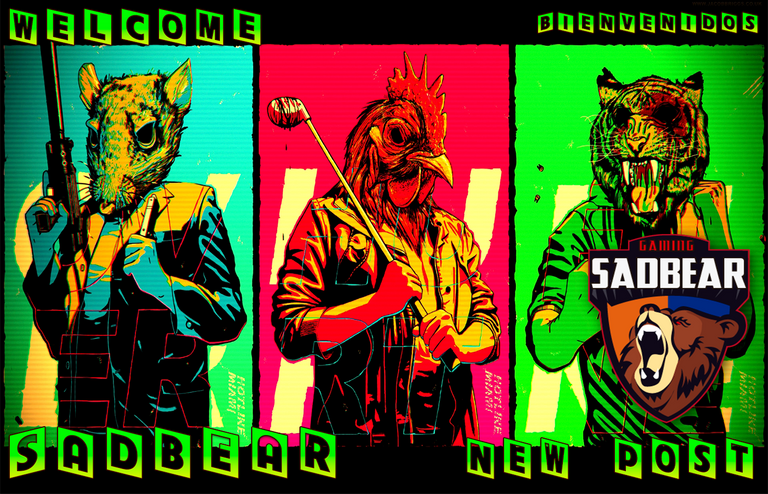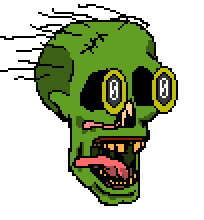 As I mentioned at the beginning of the post, this video game is called Zombie Monster Robots and it is a free to play video game, this video game is quite good and I have been playing them for several years and I can really say that it is a game that can get you several hours of fun and game itself, In this mode called kill everything is available in the pve mode of the video game since we have modes in pvp as well, in this mode it is practically the same mechanics that we can in video games such as call of duty zombies, with the difference that we will have limited rounds and we can find special bosses on each map, and in this case we will also have game difficulty in which with each difficulty we will have a greater degree of enemies on the map.



Como bien les mencione al comienzo del post este videojuego se llama Zombie Monster Robots y es un videojuego free to play, este videojuego es bastante bueno y llevo varios años jugándolos y realmente puedo decir que es un juego que puede sacarte varias horas de diversión y de juego en sí, en esta modalidad llamada mata todo está disponible en el modo pve del videojuego ya que contamos con modos en pvp también, en esta modalidad es prácticamente la misma mecánica que podemos en videojuegos como call of duty zombies, con la diferencia de que tendremos rondas límites y podremos encontrar jefes especiales en cada mapa, y en este caso también tendremos dificultad de juego en la que con cada dificultad tendremos mayor grado de enemigos en el mapa.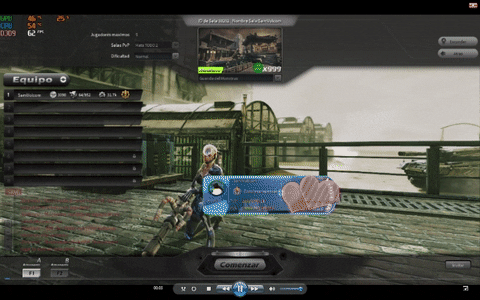 In this case I have decided to play this map in normal normality to start again, since I had not been able to play this video game for a long time in good conditions, but thanks to the potential of the GTX 1060 we will be able to enjoy this video game in its best splendor, and with a more than acceptable fps quality to be able to enjoy it to the fullest, this map is just the trilogy of several maps that we can complete in different modes, where we will have a theme of a time in ancient China where an outbreak of a terrible virus strikes all cities, and as is acceptable in the history of zmr we have traveled to this time to help change this situation, in addition to that we will have to free the ice princess from her prison but first we will have to end all threats by overcoming 9 rounds before reach round 10 which would be the final round in this case, so we will have to use our resources in the best possible way.


En este caso he decidido jugar este mapa en la normalidad normal para empezar nuevamente, ya que tenía bastante tiempo sin haber podido jugar a este videojuego en condiciones, pero gracias al potencial de la GTX 1060 podremos disfrutar de este videojuego en su mejor esplendor, y con una calidad de fps más que aceptable para poder disfrutar al máximo, este mapa es solo la trilogía de varios mapas que podemos completar en diferentes modos, en donde tendremos una temática de una época en la antigua china en donde un brote de un terrible virus azota todas las ciudades, y como es aceptable en la historia de zmr hemos viajado a esta época para poder ayudar a cambiar esta situación, además de que tendremos que liberar a la princesa de hielo de su prisión pero primero deberemos acabar con todas las amenazas superando las 9 rondas antes de llegar a la ronda 10 que sería la ronda final en este caso, así que tendremos que utilizar nuestros recursos de la mejor forma posible.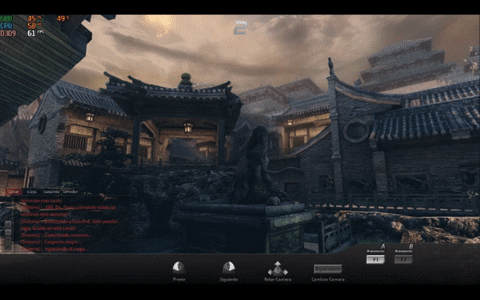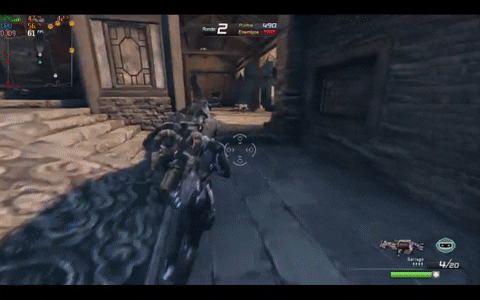 In my case I am equipped with an ARC rocket launcher, and with a minigun of the quality of Tyrant weapons, also as a grenade I carry a Tyrant Lava Burst that is specialized in creating large flares that will burn the zombies and any threat that approaches it. powerful fire emanating from the grenade when exploding, In addition to that, I wear a nano ares armor as a suit accompanied by a bionic protector, which helps me resist threats and attacks of a toxic type, that is to say that they contaminate the air with poisonous gas or toxic substances, I also have equipped all kinds of turrets to be able to place on the map for a limited period of time, These turrets are usually not so necessary at this level of difficulty, but they are not essential either since they tend to facilitate the process a lot at times and can get us out of a jam on more than one occasion, thanks to these turrets it is possible for me to defend the spirit of the princess in the rounds where she appears, While I go around the map eliminating all kinds of threats, this is also effective for when we are trying to complete a map alone or without any help, although in the same way if I decide to complete a map in the most extreme difficulties that the game offers with help from other players in the same way I can do it.


En mi caso voy equipado con un lanza cohetes ARC, y con una minigun de la calidad de armas Tyrant, además como granada llevo una Tyrant Lava Burst que es especializada en crear grandes llamaradas que quemarán a los zombies y cualquier amenaza que se acerque a este potente fuego que emana la granada al explotar, además de eso llevo como traje una armadura nano ares acompañada de un protector biónico, que me ayuda a resistir las amenazas y ataques de tipo tóxico, es decir que contaminen el aire con gas venenoso o sustancias tóxicas, también llevo equipado todo tipo de torretas para poder colocar en el mapa por un periodo limitado de tiempo, dichas torretas no suelen ser tan necesarias en este nivel de dificultad, pero tampoco son indispensables ya que suelen facilitar bastante el proceso a veces y pueden sacarnos de un aprieto en más de una ocasión, gracias a estas torretas me es posible defender al espíritu de la princesa en las rondas donde esta aparece, mientras voy por el mapa eliminando todo tipo de amenazas, esto es efectivo también para cuando estemos intentando completar algún mapa en solitario o sin ningún tipo de ayuda, aunque de igual manera si decido completar algún mapa en las dificultades mas extremas que el juego ofrece con ayuda de otros jugadores de igual forma puedo hacerlo.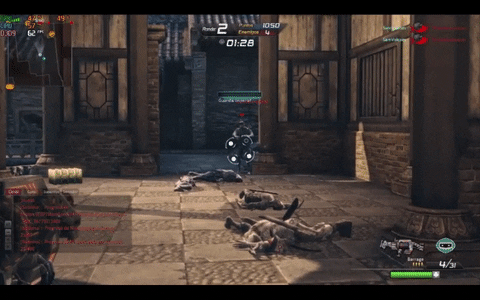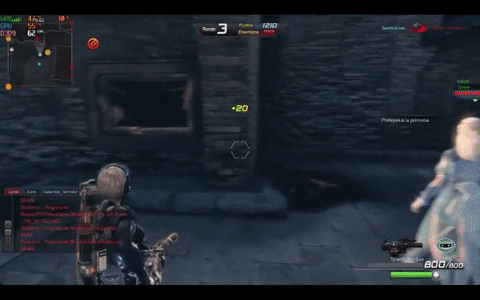 Speaking of multiplayer in pve, I invite you to download this video game if you meet the requirements that the game demands, and perhaps we can play some games to be able to publish here on hive and thus bring a variety of content and benefit the community and users who publish in hivegc itself, It really is a fairly entertaining and good game to be able to play with other players, in the same way interesting content could come out this way, I really enjoyed the experience of being able to enjoy being able to overcome the 10 rounds on this map, map and its reduced space makes it a fairly didactic map, In addition, I managed to complete it taking into account several challenges that I have personally set myself, such as not repairing doors or windows broken by zombies, in addition to not dying even once in the entire game, and in addition to that, completing it alone too, and using a drone with a power level below potential 15, which in my case is a stellar drone of infrequent quality, I sincerely hope to continue bringing content from this video game since it really is a video game that in addition to being free to play is quite enjoyable, and that is how we overcome this first challenge of the kills mode all of this video game, Besides that it is one of the many game modes that we have in zmr, but little by little I will teach you each of them, in addition to also teaching you some modes in pvp in the same way, if you want to see the complete gameplay of how I made it through 10 rounds along with the final boss battle of the map, it will be available soon on my 3Speak channel on the hive blockchain.


Hablando del multijugador en pve, los invito a descargar este videojuego si cumplen con los requisitos que el juego exige, y quizás podamos jugar algunas partidas para poder publicar aquí en hive y así traer variedad de contenido y beneficiar a la comunidad y a los usuarios que publican en hivegc en sí, realmente es un juego bastante entretenido y bueno para poder jugar con otros jugadores, de igual forma podría salir contenido interesante de esta manera, la verdad disfrute bastante la experiencia de poder disfrutar el poder superar las 10 rondas en este mapa, ya que la temática del mapa y su espacio reducido lo hace un mapa bastante didáctico, además de que logré completarlo teniendo en cuentas varios desafíos que me he puesto yo personalmente, como no reparar puertas ni ventanas rotas por los zombies, además de no morir ni una sola vez en toda la partida, y además de eso completarlo en solitario también, y utilizando un dron con un nivel de poder por debajo del potencial 15, que en mi caso es un dron estelar de calidad infrecuente, sinceramente espero poder seguir trayendo contenido de este videojuego ya que realmente es un videojuego que además de ser free to play se disfruta bastante, y es así como superamos este primer desafío de la modalidad mata todo de este videojuego, además de que es uno de los muchos modos de juego con los que contamos en zmr, pero poco a poco les iré enseñando cada uno de ellos ,además de también enseñarles algunos modos en pvp de igual forma, si deseas ver el gameplay completo de como superé las 10 rondas junto con la batalla del jefe final del mapa, lo tendrás disponible pronto en mi canal de 3Speak en la blockchain de hive.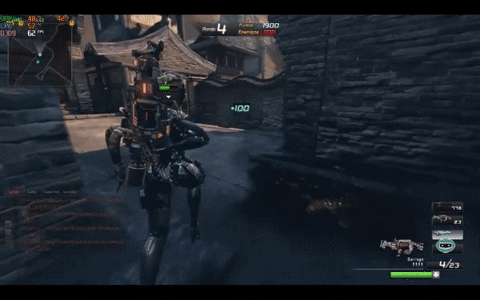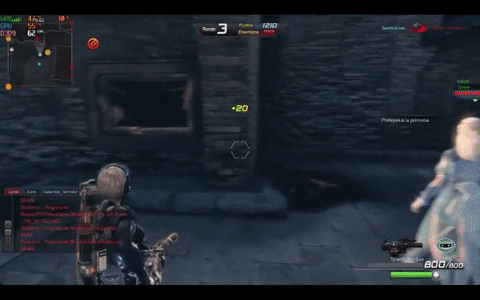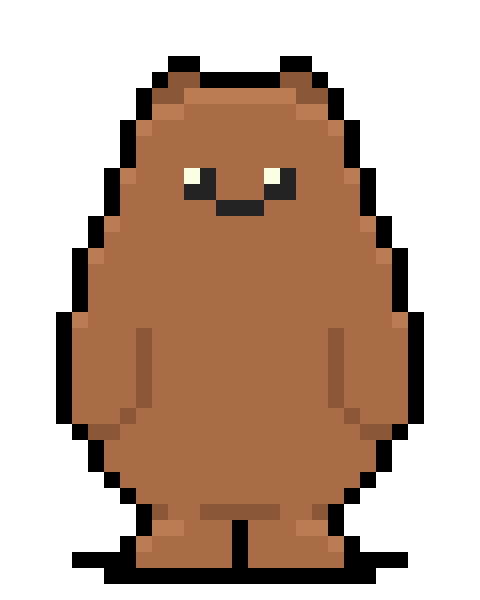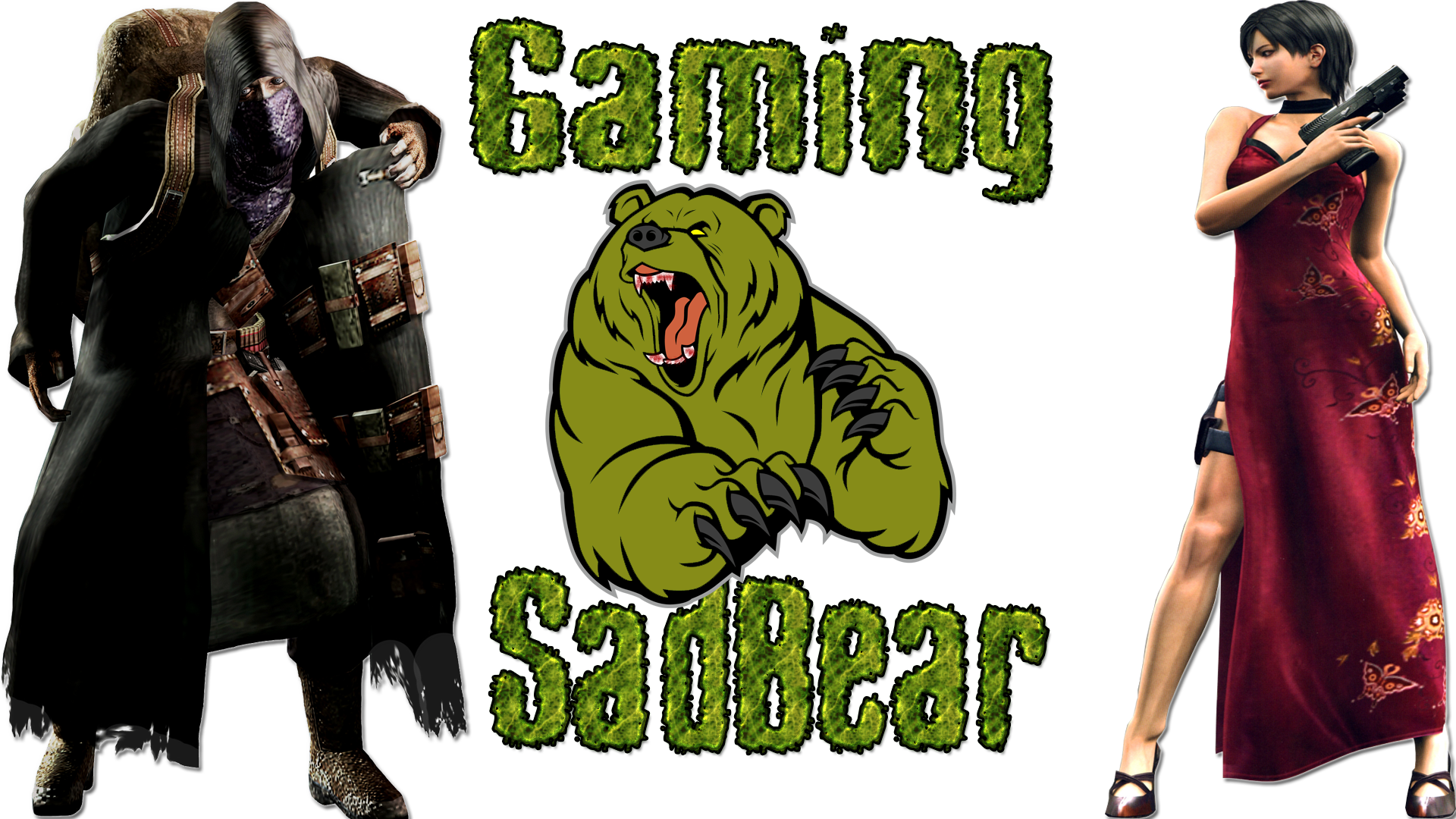 And so far today's post Hivers, I hope you liked it, but above all you enjoyed it, what did you think of this video game? Did this game mode catch your attention or does it just seem like a copy of Call Of Duty Zombies? let me know in the comments, If you like my content, do not forget to follow me so as not to miss anything in your Hive feed, without further ado I wish you a good morning, afternoon or evening, SadBear says goodbye from the cave CueUntil another time❗🐻🚀

All the images and gifs you saw in this post were taken and edited by me from Zombies Monster Robots INGAME.🐺
Add me in discord if you want to give me suggestions for posts or know some information # SadBear # 6392👽
Videos and Gifs recorded with Nvidia GTX 1060 capturer .🦄
Visit my channel 🐻GamingBear in 3speak🎮🚀 and Subscribe❗.⚡

Y hasta aquí el post de hoy Hivers, espero que les haya gustado, pero sobretodo lo hayan disfrutado, ¿Qué te pareció este videojuego?, ¿Te llamó la atención esta modalidad de juego o solo te parece una copia de Call Of Duty Zombies?, házmelo saber en los comentarios, si te gusta mi contenido no olvides seguirme para no perderte de nada en tu feed de Hive, sin más que decir te deseo unos buenos días, tardes o noches, Desde la Cueva se Despide SadBear ❗Hasta otra ocasión❗🐻🚀

Todas las imágenes y gifs que viste en este post fueron sacadas y editadas por mí de Zombies Monster Robots INGAME.🐺
Agrégame en discord si quieres darme sugerencias para posts o saber alguna información #SadBear#6392👽
Vídeos y Gifs Grabados con capturadora Nvidia GTX 1060.🦄
Visita mi canal 🐻GamingBear en 3speak🎮🚀 y Suscríbete❗.⚡