🔵English🔴⚫Español🟡
Hi Hivers❗🐝 welcome to a new post, welcome to a new post series, in this new post series I will continue to bring quality content and various video games is something I thought about the other day and I think something very could come out good about it, so let's not waste any more time and see what it will be about. That said, join me, and let the post begin ❗🐻🚀🎮
❗Hola Hivers❗🐝 bienvenidos a un nuevo post, bienvenidos a una nueva serie de post, en esta nueva serie de post seguiré trayendo contenido de calidad y de diversos videojuegos es algo en lo que pensé el otro día y creo que podría salir algo muy bueno de ello, así que no perdamos más tiempos y veamos de que tratará. dicho esto, acompáñenme ❗y que comience el post ❗🐻🚀🎮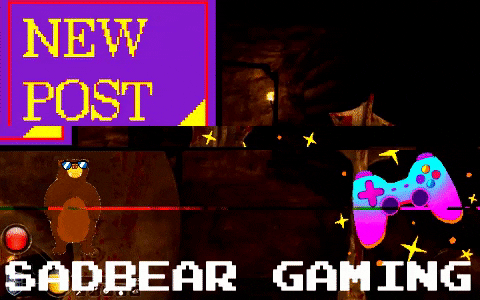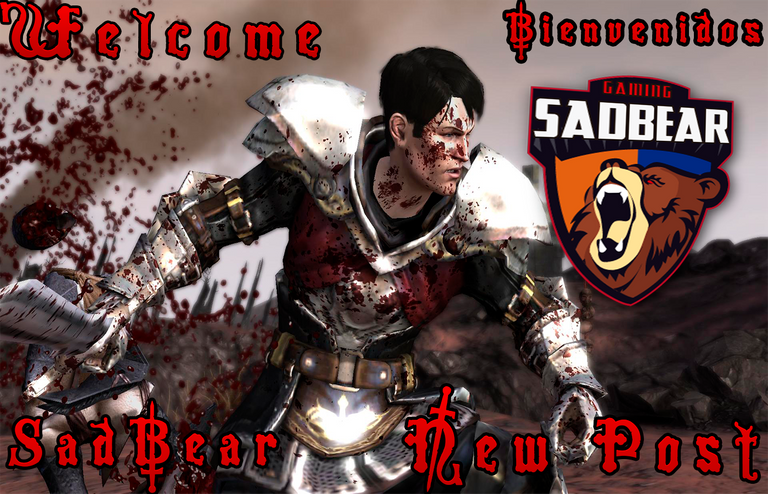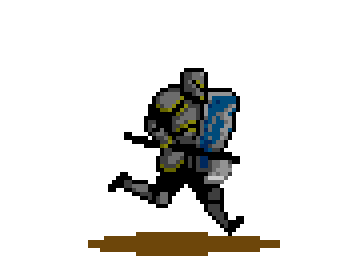 The reason why this new series of post is called RetroGaming from the cave, is because in this series of post I will play several video games of yesteryear or old school, something similar to what I do in the video game post series that They give off nostalgia, but with a touch a little more in depth playing the video game and bringing different types of videos, and in addition to the fact that not only will only 1 post about a specific video game appear, since there will be several videos of various video games, on the day Today we will play Age Of Chilvary.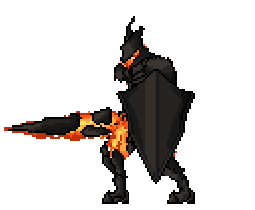 La razón por la que esta nueva serie de post se llama RetroGaming desde la cueva, es debido a que en esta serie de post jugaré a varios videojuegos de antaño o old school, algo similar a lo que hago en la serie de post de videojuegos que desprenden nostalgia, pero con un toque un poco más a fondo jugando al videojuego y trayendo distintos tipos de vídeos, y además de que no solo saldrá únicamente solo 1 post sobre un videojuego en específico, ya que vendrán varios videos de diversos videojuegos, el día de hoy jugaremos a Age Of Chilvary.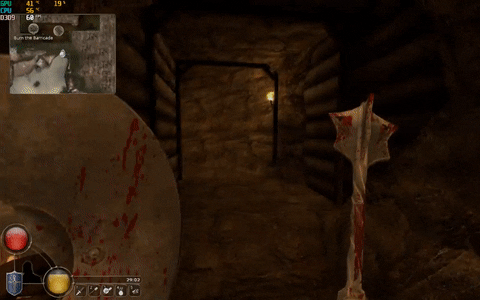 The reason I have played this video game is because it was a video game that I played for a long time and that I had in my steam library, so I have decided to dust it off and play it again one more time, this Age Of Chilvary video game, is the ancestor video game of the Chilvary Medieval Warfare video game saga, this video game is a mod of the famous half life 2 video game, and in this mod we can play various counter strike-style game modes but in a totally medieval world, with several maps and different types of game modes and with missions in each scenario for each side and that each team will have to complete in order to win the game, in addition to that we will have 2 factions to choose from in the game, in which There will be the Knights of Agatha and the Knights of the order of the Masons, and both are differentiated by wearing colors between blue and yellow and red with black, and that each theme and clothing of the factions are noted in e l field of combat.


La razón por la que he jugado a este videojuego es porque era un videojuego que jugaba hace tiempo y que tenía en mi biblioteca de steam, así que he decidido sacarle el polvo y jugarlo de nuevo una vez más, este videojuego de Age Of Chilvary, es el videojuego ancestro de la saga de videojuegos de Chilvary Medieval Warfare, este videojuego es una mod del famoso videojuego de half life 2, y en este mod podremos jugar varios modos de juego al estilo de counter strike pero en un mundo totalmente medieval, con varios mapas y diferentes tipos de modos de juego y con misiones en cada escenario para cada bando y que cada equipo tendrá que completar para poder hacerse con la victoria de la partida, además de eso tendremos 2 facciones para escoger en el juego, en el que estarán los Caballeros de Agatha y los Caballeros de la orden de los masones, y ambos se diferencian por llevar colores entre azul y amarillo y rojo con negro, y que cada temática y vestimenta de las facciones se hacen notar en el campo de combate.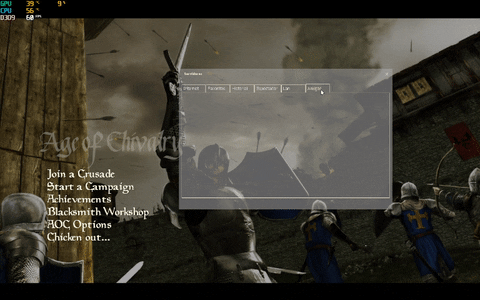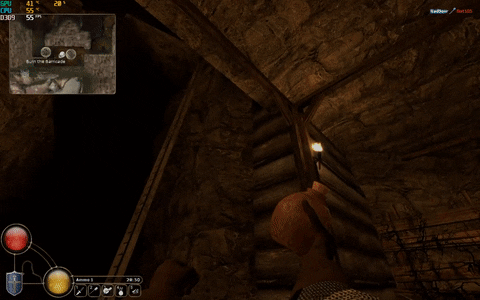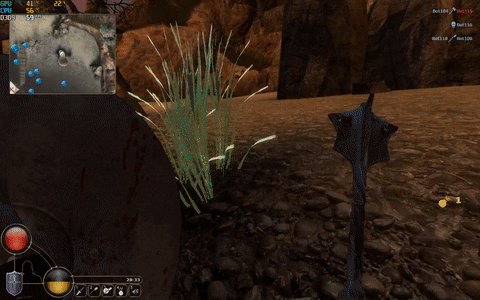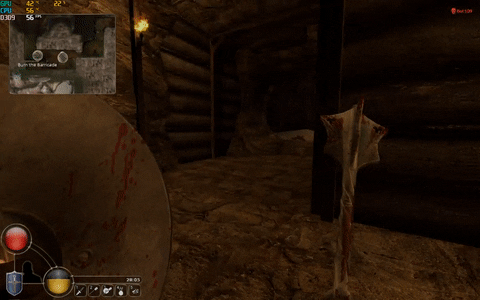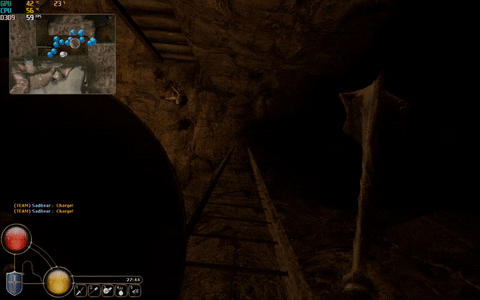 My goal this time is to get the achievements that I am missing in this video game, in this case I am located on the map of "the shore" in this map Agatha's knights will come to the rescue to prevent the Masonic knights from executing the villagers who live in said town, in my case because I could not play all the maps of this video game, and take full advantage of the graphic quality that this video game can offer, the objective in principle was to enjoy this map playing online, but Upon entering the video game again I ended up realizing what I feared so much, and that is practically in the video game because it is so old despite the fact that its servers continue to work to play online, there is no trace of any game or players in multiplayer mode to be able to test this map and complete the achievement that I want to obtain in this map, so I had to make use of the only resource that I have left and that the game itself gives me, play with bot s hahaha.


Mi objetivo en esta ocasión es ir consiguiendo los logros que me faltan en este videojuego, en este caso me ubico en el mapa de "the shore" en este mapa los caballeros de Agatha vendrán al rescate para evitar que los caballeros masones ejecuten a los aldeanos que viven en dicho poblado, en mi caso debido a que no pude jugar todos los mapas de este videojuego, y aprovechar al máximo la calidad gráfica que este videojuego puede ofrecer, el objetivo en principio era disfrutar de este mapa jugando de forma online, pero al entrar de nuevo al videojuego terminé por darme cuenta de lo que tanto temía, y es que prácticamente en el videojuego debido a que es tan viejo a pesar de que sus servidores sigan funcionando para jugar de forma online, no hay rastro de alguna partida o jugadores en el modo multijugador para poder probar este mapa y completar el logro que quiero obtener en este mapa, por lo que tuve que hacer uso del único recurso que me queda y que me brinda el juego en sí, jugar con bots jajaja.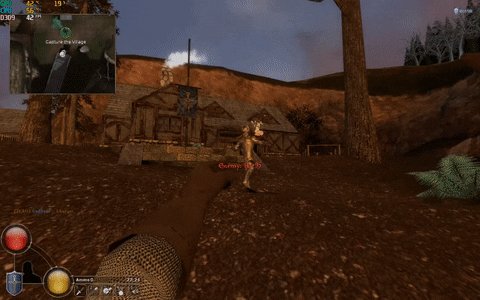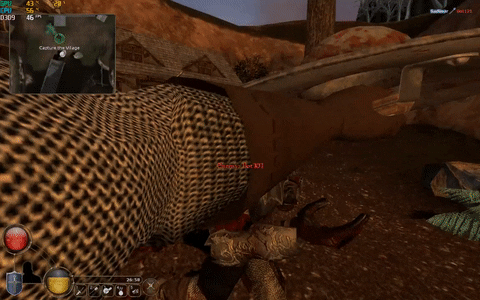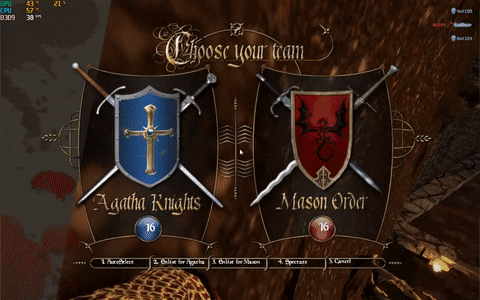 Although the intelligence of the bots in this video game is not the best or the most accurate, I must say that it is not that bad since some bots really have a good attack range and also the archers do not have a bad aim. since on several occasions despite moving fast around the map on several occasions I received a hit by an arrow from the archers of the opposing team, however I enjoyed the gameplay a lot in this game after so long, and in addition to enjoying a gameplay With quite stable fps, in addition to that I have completed the map playing from the 2 factions to complete the map logo, in addition to showing the occasional Easter Egg that I have discovered in the game, but if you want to see the full gameplay they will have it available in my 3Speak channel where you can see more fully how it was the experience of playing on this map, and of playing this video game of yesteryear.


A pesar de que la inteligencia de los bots en este videojuego no es la mejor o la más precisa, debo decir que no es tan mala ya que algunos bots tienen realmente un buen rango de ataque y además los arqueros tampoco tienen una mala puntería que digamos ya que en varias ocasiones a pesar de moverme rápido por el mapa en varias ocasiones recibí un impacto por una flecha de los arqueros del equipo contrario, sin embargo disfrute bastante del gameplay en este juego después de tanto tiempo, y además de disfrutar de un gameplay con fps bastante estables, además de eso he completado el mapa jugando desde las 2 facciones para completar el logo del mapa, además de mostrar uno que otro Easter Egg que he descubierto en el juego, pero si desean ver el gameplay completo lo tendrán disponible en mi canal de 3Speak en donde podrán ver de forma más completa como fue la experiencia de jugar en este mapa, y de jugar a este videojuego de Antaño.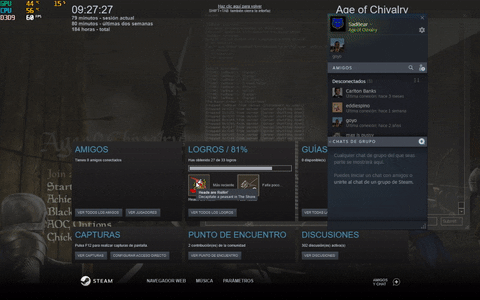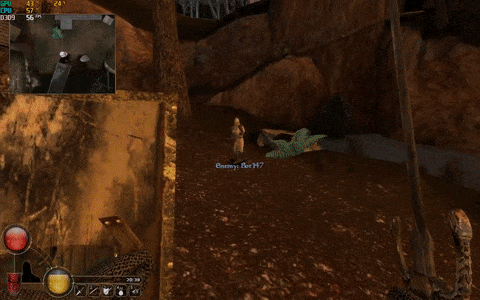 And so far today's post Hivers, I hope you liked it, but above all you enjoyed it, what did you think of this Age Of Chivalry video game? Did you know this mod of half life 2? Let me know in the comments, yes Do you like my content, do not forget to follow me so as not to miss anything in your Hive feed, without more to say I wish you a good morning, afternoon or evening, SadBear says goodbye from the cave, Until another time❗🐻🚀

All the images and gifs you saw in this post were taken and edited by me from Age Of Chivalry INGAME.🐺
Add me in discord if you want to give me suggestions for posts or know some information # SadBear # 6392👽
Videos and Gifs recorded with Nvidia GTX 1060 capturer .🦄
Visit my channel 🐻GamingBear in 3speak🎮🚀 and Subscribe❗.⚡

Y hasta aquí el post de hoy Hivers, espero que les haya gustado, pero sobretodo lo hayan disfrutado, ¿Qué te pareció este videojuego de Age Of Chivalry?, ¿Conocías este mod de half life 2?, házmelo saber en los comentarios, si te gusta mi contenido no olvides seguirme para no perderte de nada en tu feed de Hive, sin más que decir te deseo unos buenos días, tardes o noches, Desde la Cueva se Despide SadBear ❗Hasta otra ocasión❗🐻🚀

Todas las imágenes y gifs que viste en este post fueron sacadas y editadas por mí de Age Of Chivalry INGAME.🐺
Agrégame en discord si quieres darme sugerencias para posts o saber alguna información #SadBear#6392👽
Vídeos y Gifs Grabados con capturadora Nvidia GTX 1060.🦄
Visita mi canal 🐻GamingBear en 3speak🎮🚀 y Suscríbete❗.⚡