🔴English⚫🔵Español🟠
Hi Hivers❗🐝, welcome to a new series of posts, that's right, as I said in the post on my return to the platform, because I have obtained better equipment to be able to create and edit content, now the possibilities of creating content for my have increased remarkably, and this means that the variety of content on my blog will be even more extensive, in different aspects, in addition to that soon it will even follow the photography content related to BearDesigns, but this time I wanted to introduce you to this new series of posts that you may be interested in what it will be about, having said that, join me, and let the post begin ❗🐻🚀📺
❗Hola Hivers❗🐝 sean bienvenidos a una nueva serie de post, así es, como dije en el post de mi regreso a la plataforma, debido a que he obtenido mejores equipo para poder crear y editar contenido, ahora las posibilidades de crear contenido para mi han aumentado notablemente, y esto quiere decir que la variedad del contenido en mi blog será más extensa todavía, en distintos aspectos, además de que pronto incluso seguirá el contenido de fotografía relacionado a BearDesigns, pero en esta ocasión quería presentarles esta nueva serie de posts que quizás les interese un poco de que tratará, dicho esto acompáñenme ❗y que comience el post ❗🐻🚀📺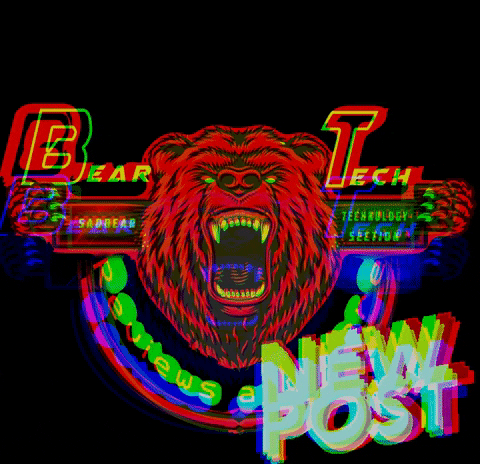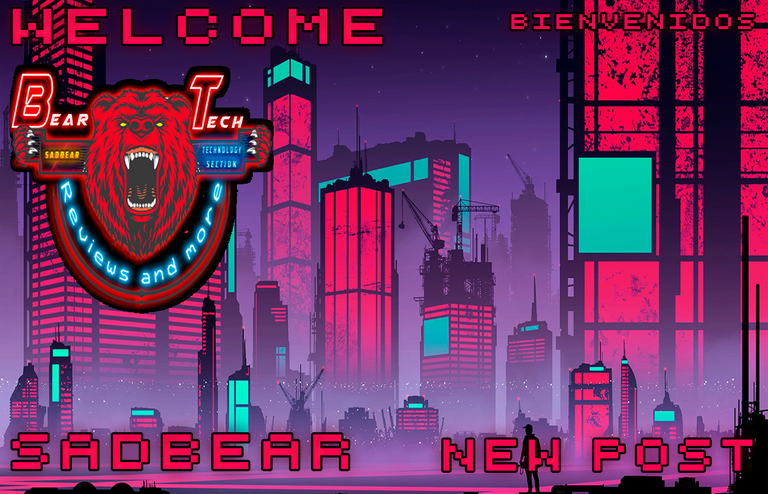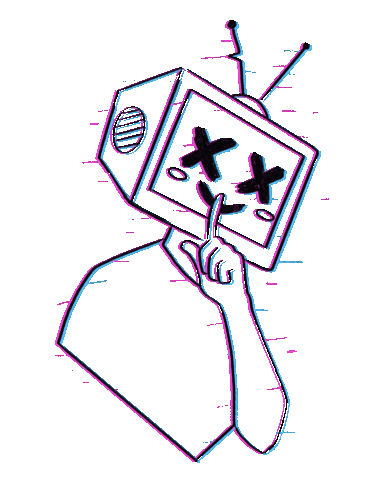 As I said, the quality of the posts would increase notably, and not only at the gaming level but also at the production and content creation level, the truth is that this is something that excites me a lot, since although this implies work Even bigger, it is something that I enjoy creating quality content on a daily basis, plus I have always liked having a variety of content on my blog here on the blockchain, so I am happy to introduce you to the "BearTech" section in this new section, we will be analyzing elements of the new technology and the old school as well, in addition to conducting different types of reviews, and we will have a lot of content in this section, so I hope you will give a lot of support but above all that you like the content, the day Today we will talk about the famous Raspberry pi and what these devices really are.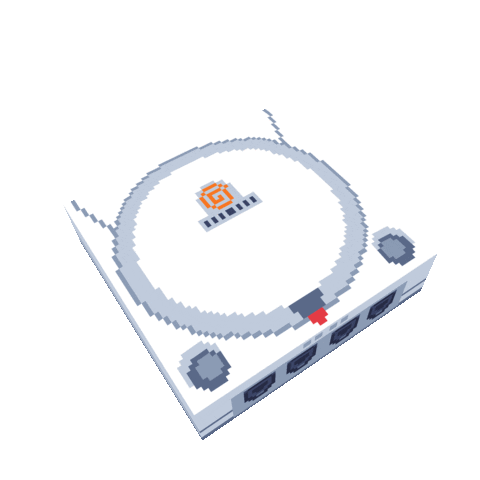 Como bien dije la calidad de los posts aumentaría notablemente, y no solo a nivel de gaming si no a nivel de producción y de creación de contenido, la verdad esto es algo que me emociona bastante, ya que a pesar de que esto implica un trabajo aún mayor, es algo que disfruto de crear contenido de calidad a diario, además de que siempre me ha gustado tener variedad de contenido en mi blog aquí en la blockchain, así que con mucho gusto les presento la sección de "BearTech" en esta nueva sección, estaremos analizando elementos de la nueva tecnología y de la vieja escuela también, además de realizar diferentes tipos de review, y tendremos mucho contenido en esta sección, así que espero que le den mucho apoyo pero sobretodo que les guste el contenido, el día de hoy hablaremos de los famosos Raspberry pi y que son realmente estos dispositivos.


To begin, we must first understand what purpose Raspberry Pi devices have, since many people do not know what these types of devices are for, and it is that although it seems impossible to believe they are miniature computers, that is, even though they are only a board base, but the reality is that it is a device that fulfills various functions, but above all it is a device that is focused on people who have electronics projects in development or who want to create some type of consoles or console mod, since the Raspberry Pi could be said that they are also the devices that manage to give life to some TV Box that exist in the market, but the world of TV Box is a quite extensive world also that we will see in future posts, Raspberry Pi was born as a development project , since thanks to this mini board we can program all kinds of applications, in addition to that thanks to its community we will have different types of software, and Raspberry itself Pi already has its own operating system to be able to use various applications, but these boards are already compatible with operating systems such as Linux and Windows, but these versions are optimized and are versions that are specifically for use with this device, this on the grounds that as I already mentioned Raspberry Pi creates mostly development-focused devices.


Para comenzar debemos entender primero que propósito tiene los dispositivos Raspberry Pi, ya que muchas gente desconoce para que sirven este tipo de dispositivos, y es que aunque parezca imposible de creer son ordenadores en miniatura, es decir, a pesar de que sean únicamente una placa base, pero la realidad es que es un dispositivo que cumple diversas funciones, pero sobretodo es un dispositivo que va enfocado a personas que tienen en desarrollo proyectos de electrónica o que desean crear algún tipo de consolas o de mod de consola, ya que los Raspberry Pi podrían decirse que son también los dispositivos que le logran dar vida a algunos TV Box que existen en el mercado, pero el mundo de los TV Box es un mundo bastante extenso también que veremos en próximos posts, Raspberry Pi nació como un proyecto de desarrollo, ya que gracias a esta mini placa podremos programar todo tipo de aplicaciones, además de que gracias a su comunidad tendremos diferentes tipos de software, y en si Raspberry Pi ya tiene su propio sistema operativo para poder utilizar diversas aplicaciones, pero estas placas ya son compatibles con sistemas operativos como Linux y Windows, pero dichas versiones son optimizadas y son versiones que son específicamente para utilizar con este dispositivo, esto con motivo de que como ya mencioné Raspberry Pi crea dispositivos enfocados al desarrollo en su mayoría.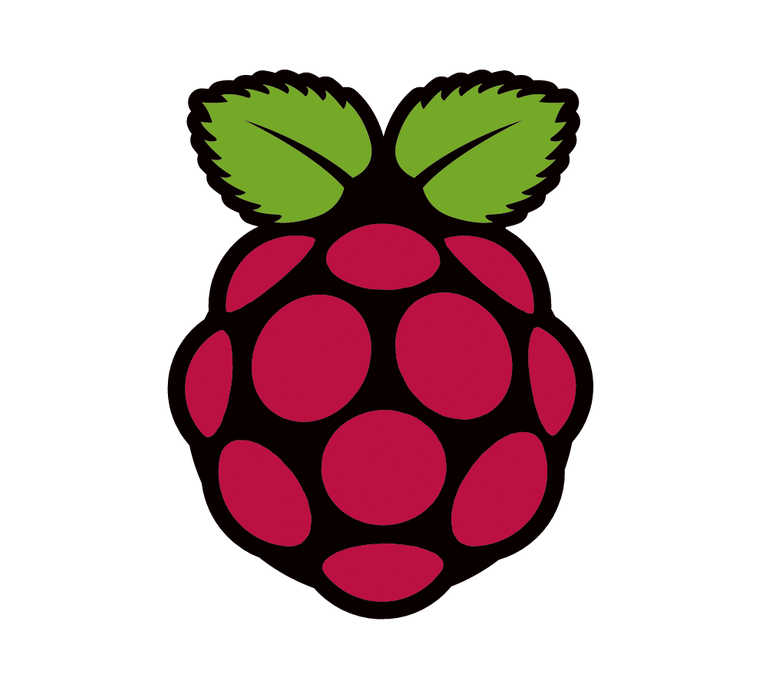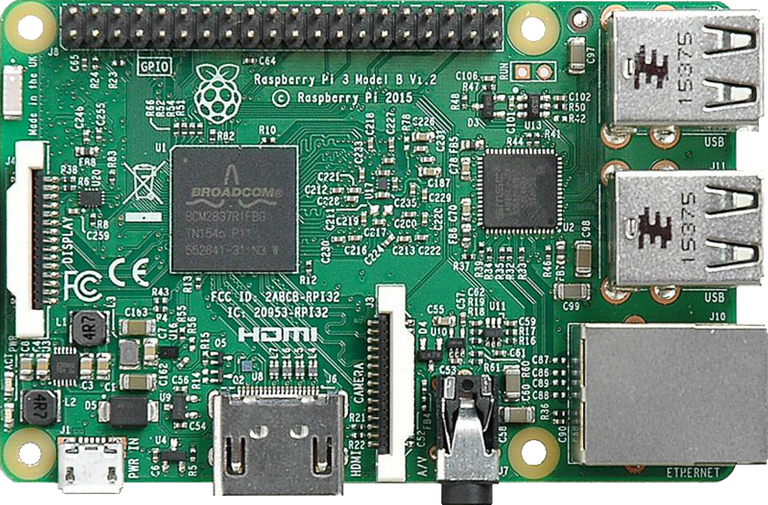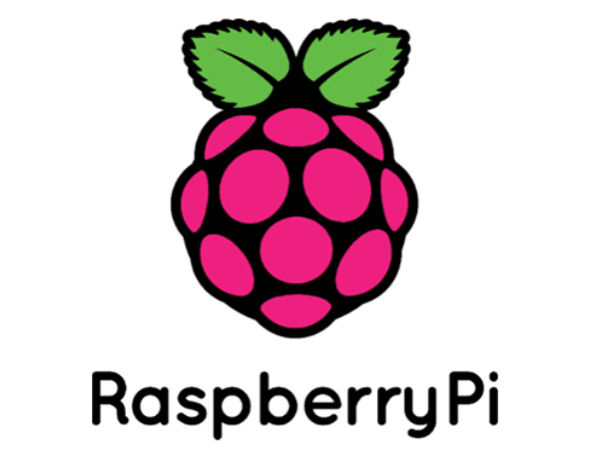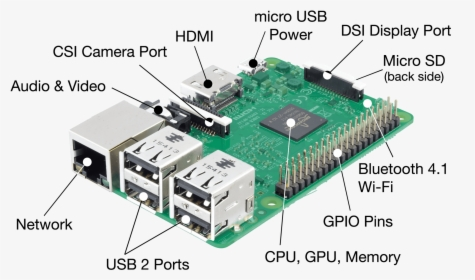 And now you may wonder, how do these devices work, because their mode of operation is quite curious, since these boards already have their own Linux-based operating system, which we can download from the official website of the company once we have obtained a device of the brand, but said operating system will work from an SD card that we can adapt to the device, and if you are curious which SD cards are compatible with these devices, it really has a wide range of compatibility with various types of cards, but it is recommended Always use a high-speed Micro SD card, in order to use the operating system in an optimal way, do these devices work for gaming? Well, the answer is yes and no, since it really is a device that is capable of emulating several videogames and to be able to offer us a fairly good game quality, but if we talk about current videogames these small boards are not capable of to be able to withstand the great demand of these video games, but it will serve to play retro video games of yesteryear, but what stands out most about these Raspberry Pi devices is their small size, since there are devices that are no bigger than a credit card, Impressive right? Some functions of these devices are also to turn them into an entertainment center to be able to enjoy different types of applications, since in addition to that, these small cards come standard with 2 USB ports, an HDMI input for video, and a alternate rca input for old televisions, in addition to that it will bring a Jack port to connect the audio of the card, several sockets to connect additional elements to the card and that are fully programmable, in addition to having a micro SD port, for that we can use any operating system that we want to install on that board.


Y bien ahora te preguntarás, como funcionan estos dispositivos, pues su modo de funcionamiento es bastante curioso, ya que dichas placas en si ya cuentan con su propio sistema operativo basado en Linux, que podremos descargar de la web oficial de la empresa una vez hayamos obtenido algún dispositivo de la marca, pero dicho sistema operativo funcionará desde una tarjeta SD que podremos adaptar al dispositivo, y si tienes curiosidad de que tarjetas SD son compatibles con estos dispositivos realmente tiene gran rango de compatibilidad con varios tipos de tarjetas, pero se recomienda siempre utilizar una tarjeta Micro SD de alta velocidad, para poder utilizar el sistema operativo de una forma óptima, ¿estos dispositivos funcionan para gaming?, pues la respuesta es sí y no, ya que realmente es un dispositivo que si es capaz de emular varios videojuegos y de poder ofrecernos una calidad de juego bastante buena, pero si hablamos de videojuegos actuales estas pequeñas placas no son capaces de poder soportar la gran exigencia de estos videojuegos, pero si servirá para jugar a videojuegos retro de antaño, pero lo que más destaca de estos dispositivos Raspberry Pi es su pequeño tamaño, ya que hay dispositivos que no son más grandes que una tarjeta de crédito, ¿impresionante verdad?. Algunas funciones de estos dispositivos son también de convertirlos en un centro de entretenimiento para poder disfrutar de diferentes tipos de aplicaciones, ya que además de eso, estas pequeñas tarjetas de forma estándar, traen 2 puertos usb, una entrada HDMI para el vídeo, y una entrada alterna rca para televisores viejos, además de eso traerá un puerto Jack para poder conectar el audio de la tarjeta, varios sockets para conectar elementos adicionales a la tarjeta y que son programables totalmente, además de que cuenta con un puerto de micro SD, para que podamos utilizar cualquier sistema operativo que queramos instalarle a dicha placa.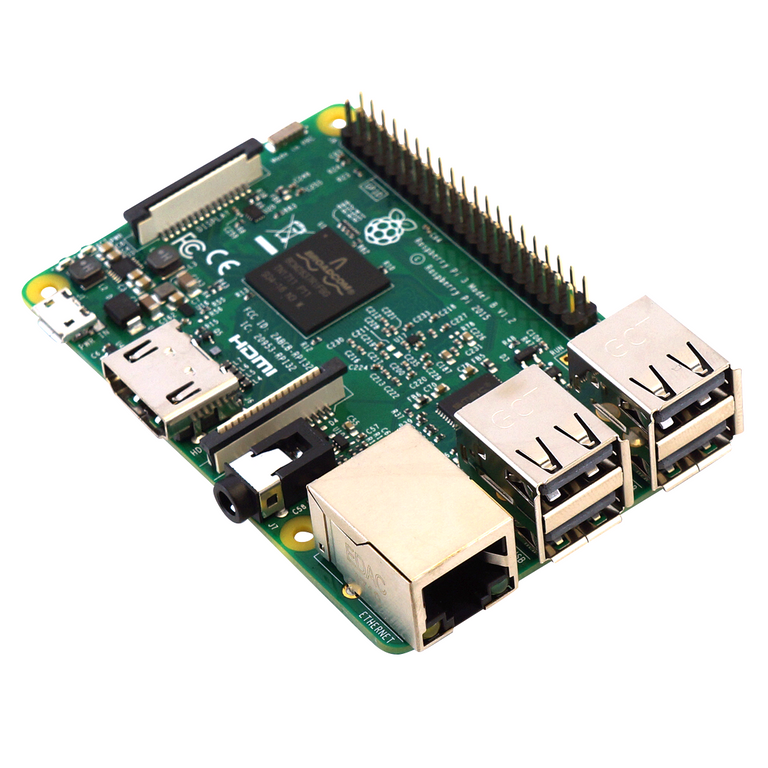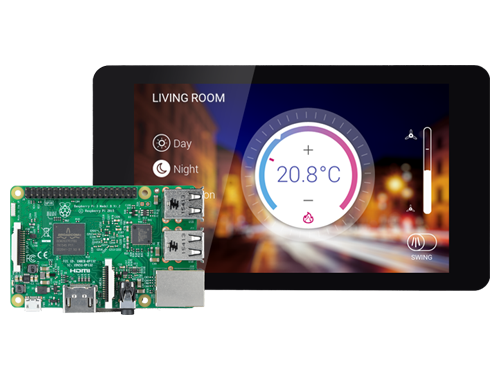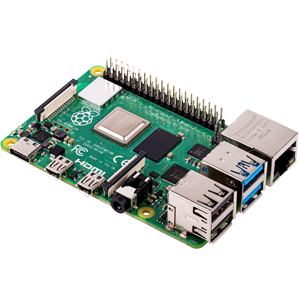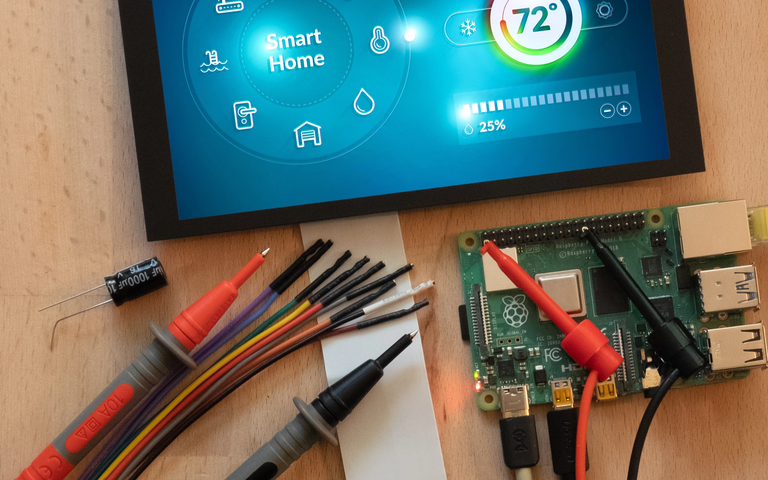 What are the chances of a Raspberry Pi device? Well, really the possibilities with a Raspberry Pi are quite great, since there are even people who use damaged Super Nintendo cartridges, such as "case" to install these boards and create retro console mods to play various old school video games, too. there are people who have managed to create a mini pc with this board, despite its size, large projects can be created with these boards. From mods to play retro video games, to creating large programming centers, as the creator of the Raspberry company has said. Raspberry Pi devices were created from the idea of ​​being able to program without limits a device or motherboard of a pc and be able to create great projects and innovative products, and they have certainly achieved it, since as a curiosity if you have any current retro portable console Of those that are seen so much on the internet, perhaps it hides a Raspberry Pi board inside and uses a Linux-based interface to emulate video games that allows you to play that retro console, and this is because Raspberry Pi boards not only stand out for its great performance and possibilities, if not for its cheap price that makes them a really very good product, in addition to these plates you can adapt cooling or a cooler to be able to cool the micro processor that this plate has welded together, and if we compare the Raspberry Pi boards to a mobile device, certainly if they use some similar elements that are used in smartphones, but with the difference that ue Raspberry Pi boards have the same functions that a pc could have but in miniature.


Raspberry Pi board models can vary a lot since the company was created in 2012, so we currently have several models available to obtain and start our gaming or electronics modding project, since these boards are also compatible with robotics projects, something that not just any board is capable of creating this compatibility for such projects, and if you wonder if a Raspberry Pi board uses the same architecture as a desktop pc processor, the answer is no, due to that the processors of the Raspberry Pi boards are processors with ARM architecture, which is a different architecture from the one that can be found in the motherboards of a desktop pc, in addition to that in their most current models, each board already has 4 usb ports in which 2 ports are already USB 3.0, and their processors are also compatible with over cloacking, and there are people who have managed to take these processors to levels of frequency really And surprising, the technology that the Raspberry Pi boards integrate is honestly something incredible and that only leaves us the unknown that another great advance awaits us in this Raspberry Pi board system.


¿Qué posibilidades tiene un dispositivo Raspberry Pi?. Pues realmente las posibilidades con un Raspberry Pi son bastantes grandes, ya que incluso hay personas que utilizan cartuchos dañados de super Nintendo, como "case" para instalar estas placas y crearse mods de consolas retro para jugar a varios videojuegos de la vieja escuela, también hay personas que han logrado crear un mini pc con esta placa a pesar de su tamaño se pueden crear grandes proyectos con estas placas. Desde mods para jugar a videojuegos retro, hasta crear grandes centros de programación, ya que como bien lo ha dicho el creador de la empresa Raspberry. Los dispositivos Raspberry Pi fueron creados a partir de la idea de poder programar sin límites un dispositivo o placa base de un pc y poder crear grandes proyectos y productos innovadores, y ciertamente lo han conseguido, ya que como curiosidad si tienes alguna consola portátil retro actual de las que tanto se ven en internet quizás esta en su interior esconda una placa Raspberry Pi y utilice una interfaz basada en Linux para emular los videojuegos que te permite jugar dicha consola retro, y esto es debido a que las placas Raspberry Pi no solo destacan por su gran rendimiento y posibilidades, si no por su precio tan económico que las hace ser un producto realmente muy bueno, además a estas placas puedes adaptarle refrigeración o algún cooler para poder enfriar el micro procesador que trae soldada esta placa, y si comparamos las placas Raspberry Pi a un dispositivo móvil, ciertamente si utilizan algunos elementos similares que se utilizan en los smartphones, pero con la diferencia de que las placas Raspberry Pi tienen las mismas funciones que podría tener un pc pero en miniatura.


Los modelos de placas Raspberry Pi pueden variar mucho ya que la empresa fue creada en el año 2012 por lo que en la actualidad tenemos varios modelos disponibles para poder obtener y comenzar nuestro proyecto de modding de gaming o de electrónica, ya que dichas placas también son compatibles con proyectos de robótica, algo que no cualquier placa es capaz de poder crear esta compatibilidad para dichos proyectos, y si te preguntas si una placa Raspberry Pi utiliza la misma arquitectura de un procesador de pc de mesa, la respuesta es no, debido a que los procesadores de las placas Raspberry Pi son procesadores con arquitectura ARM, que es una arquitectura diferente a la que se puede encontrar en las placas base de un pc de mesa, además de que en sus modelos más actuales ya cada placa trae 4 puertos usb en los que 2 puertos ya son USB 3.0, y sus procesadores también son compatibles con over cloacking, y hay personas que han logrado llevar estos procesadores a niveles de frecuencia realmente sorprendentes, la tecnología que integran las placas Raspberry Pi sinceramente es algo increíble y que solo nos deja la incógnita de que otro gran avance nos espera en este sistema de placas Raspberry Pi.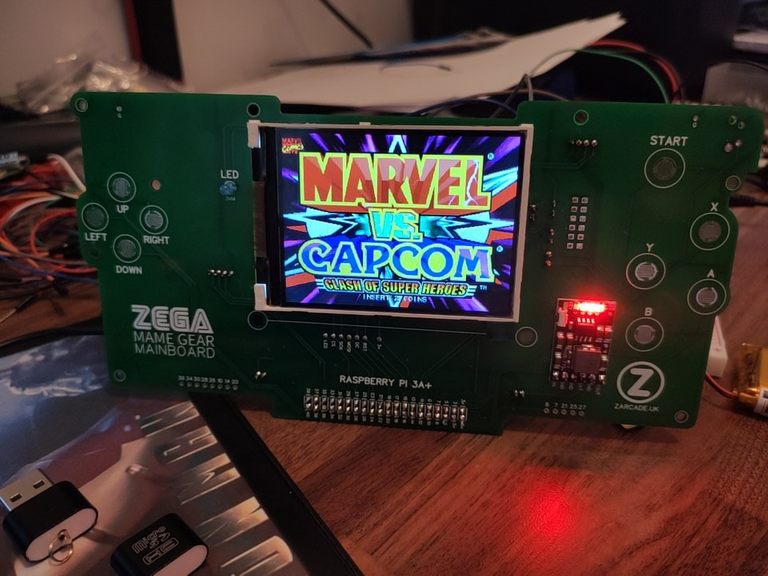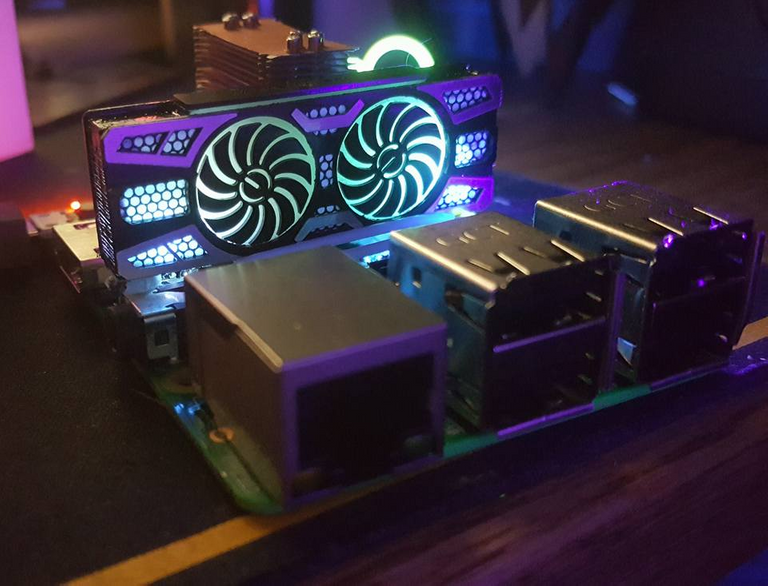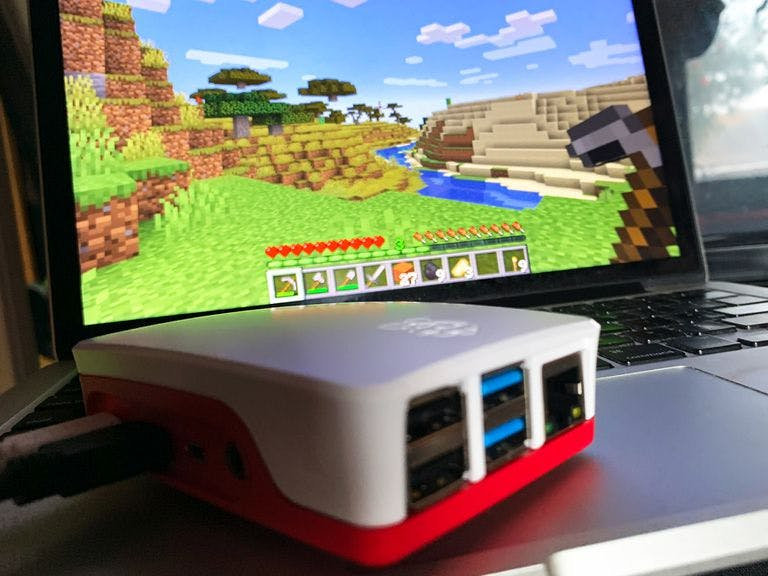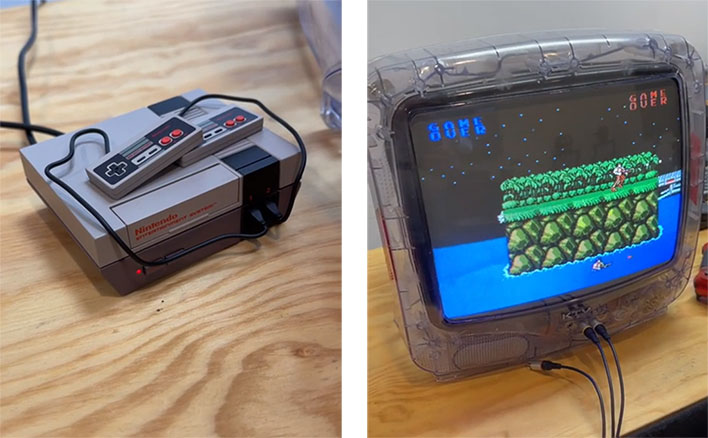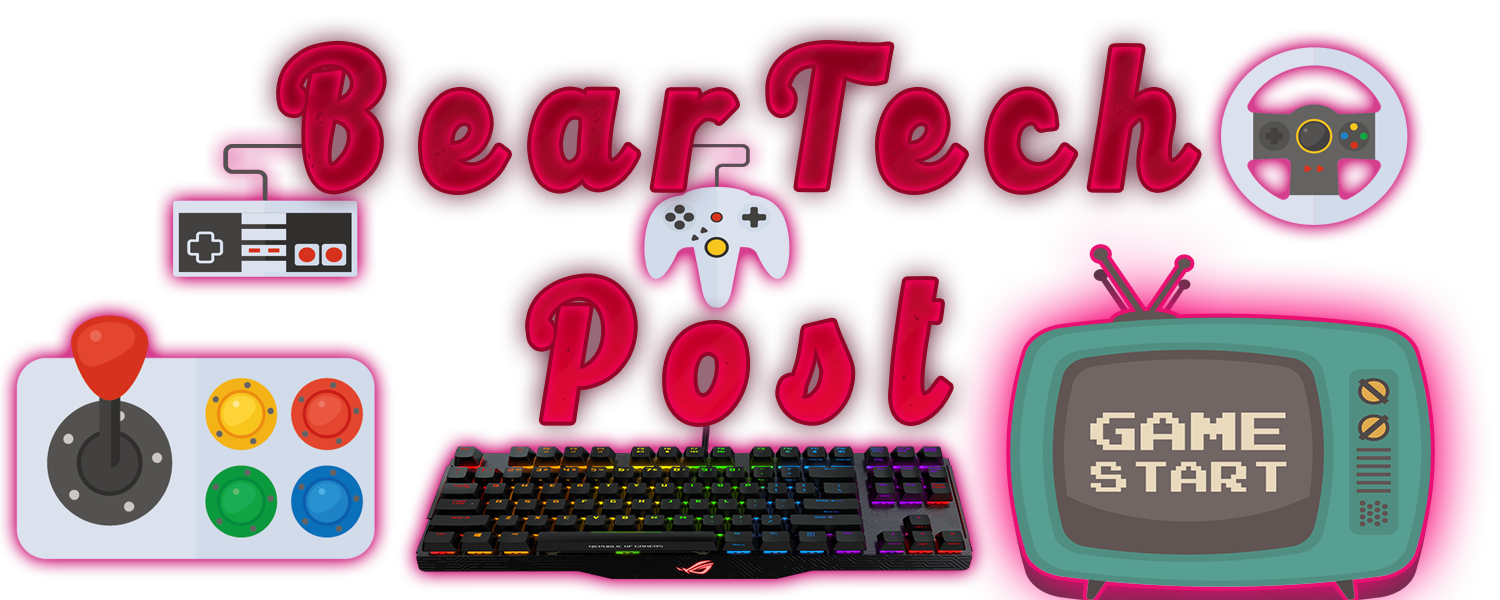 And so far today's post Hivers, I hope you liked it, but above all you enjoyed it, what did you think of today's post? What do you think of the Raspberry Pi boards, did you already know them? Let me know in the comments , If you like my content, do not forget to follow me so as not to miss anything in your Hive feed, without more to say I wish you a good morning, afternoon or evening, SadBear says goodbye from the cave❗🐻🚀

The images you saw in this post have their respective sources in each of them.🦝
All the images and gifs you saw in this post were taken and edited by me.🐯
Add me in discord if you want to give me suggestions for posts or know some information # SadBear # 6392👽
Y hasta aquí el post de hoy Hivers, espero que les haya gustado, pero sobretodo lo hayan disfrutado, ¿Qué te pareció el post de hoy?, ¿Qué opinas de las placas Raspberry Pi, ya las conocías?, házmelo saber en los comentarios, si te gusta mi contenido no olvides seguirme para no perderte de nada en tu feed de Hive, sin más que decir te deseo unos buenos días, tardes o noches, Desde la Cueva se Despide SadBear ❗Hasta otra ocasión❗🐻🚀

Las imágenes que viste en este post tienen sus respectivas fuentes en cada una de ellas.🦝
Todas las imágenes y gifs que viste en este post fueron sacadas y editadas por mí.🐯
Agrégame en discord si quieres darme sugerencias para posts o saber alguna información #SadBear#6392👽