ESPAÑOL

Hola, hoy quiero mostrarle un pequeño "sistema" para aprovechar al máximo el farmeo de intramora, asi como explicar un poco como funciona el "nivel de carga" dentro de nuestro hogar.

ENGLISH

Hello, today I want to show you a small "system" to make the most of the intramora farming, as well as explain a little how the "load level" works inside our home.
---
Comencemos / Let's start
Primero debemos fabricar biombos, muchos biombos, solo necesitaremos esta decoración para llevar a cabo nuestra "granja".
First we must make folding screens, many folding screens, we will only need this decoration to carry out our "farm".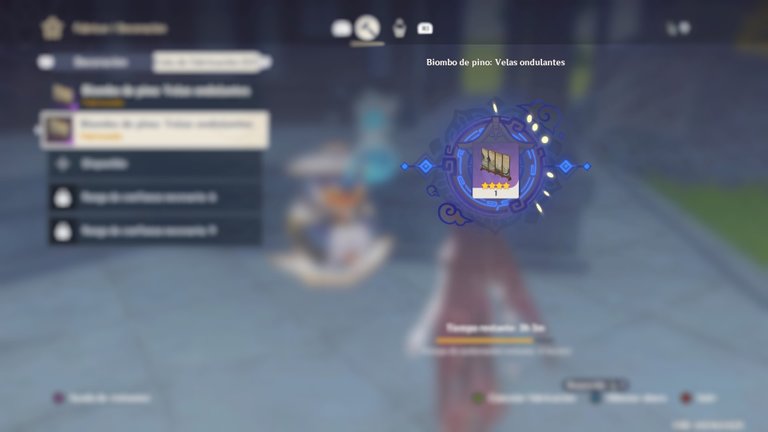 Luego de que hayamos fabricado nuestros biombos, nos dirigirnos al interior de nuestra casa, y luego a la una de nuestras habitaciones, no importa cual, puede ser la que ustedes quieran, en mi caso elegí la Suroeste.
After we have made our folding screens, we head inside our house, and then to one of our rooms, it doesn't matter which one, it can be the one you want, in my case I chose the Southwest.

Una vez en nuestra habitación procederemos a colocar los biombos, uno tras otro, siempre intentando aprovechar el máximo espacio posible, lo ideal es colocar el mayor numero de biombos que podamos, a continuación les dejo un pequeño ejemplo de como los coloco yo:
Once in our room we will proceed to place the folding screens, one after another, always trying to take advantage of the maximum possible space, the ideal is to place as many folding screens as we can, then I leave a small example of how I place them: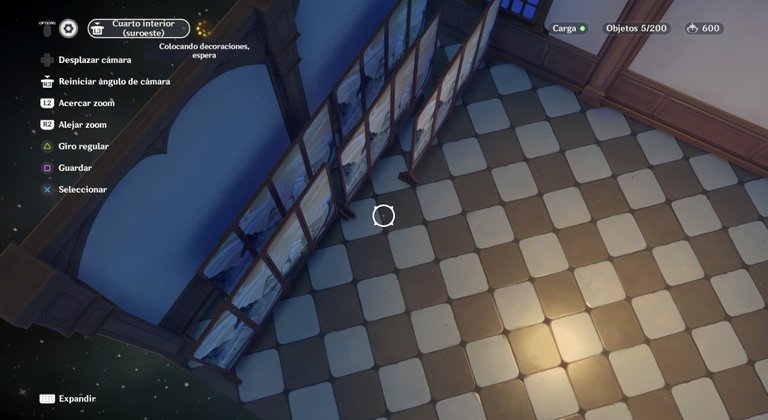 Esto es solo un ejemplo, la idea es que llenen toda la habitación con biombos, mientras mas coloquen mejor.
This is just an example, the idea is to fill the whole room with folding screens, the more the better.

¿Porque hacemos esto? / Why are we doing this?
Como sabrán, a mayor puntuación tengamos, mas intramora lograremos generar, los biombos son decoraciones de nivel alto (morado) es decir, las que mas puntos nos otorgan por colocarlos en nuestro hogar, como dije antes la idea es llenar la habitación completamente de biombos para maximizar al eficiencia.
As you know, the higher score we have, the more intramora we will generate, the folding screens are decorations of high level (purple) that is, those that give us more points for placing them in our home, as I said before the idea is to fill the room completely with screens to maximize efficiency.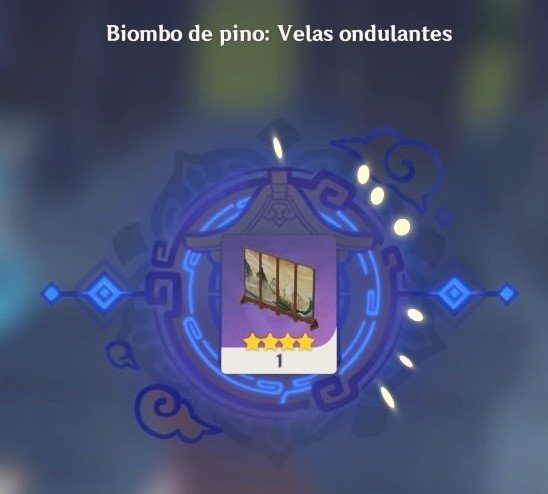 Hay mas decoraciones moradas ¿Por qué biombos?
There are more purple decorations. Why screens?
---
Se colocan los biombos porque además de ser una decoración de alto nivel (morada), ocupa una capacidad de "carga mínima". Por ejemplo, decoraciones como "chimeneas" o "mascotas" ocupan un nivel de carga más alto debido a que ambas poseen animaciones, las chimeneas tienen el fuego en constante movimiento, en caso de las mascotas es un poco mas exagerado, una mascota debe caminar de un lado a otro, mirarte cuando te acercas, correr, entre otros. Todas esas animaciones ocupan un alto nivel de carga a diferencia de los biombos que solo son objetos inamovibles.
Folding screens are placed because in addition to being a high level (purple) decoration, it occupies a "minimum load" capacity. For example, decorations such as "fireplaces" or "pets" occupy a higher load level because both have animations, the fireplaces have the fire in constant movement, in the case of pets is a little more exaggerated, a pet should walk from one side to another, look at you when you approach, run, among others. All these animations occupy a high level of load unlike the screens that are only immovable objects.

Por lo tanto, los biombos, al tener una capacidad de carga tan pequeña, ser de una decoración de nivel alto y ser fácilmente "acomodables" es el mejor objeto a elegir para este sistema, cabe aclarar que no es obligatorio colocarlos dentro de una habitación, si quieres, puedes llenar toda tu casa de biombos, habitaciones, salas, todo. Sin embargo yo sugiero las habitaciones para no dañar la estética principal de la casa, ya que las habitaciones siempre están cerradas y son mas segundarias.
Therefore, the screens, having such a small load capacity, being of a high level decoration and being easily "accommodating" is the best object to choose for this system, it should be clarified that it is not mandatory to place them inside a room, if you want, you can fill your whole house with screens, rooms, living rooms, everything. However I suggest the rooms to avoid damaging the main aesthetics of the house, as the rooms are always closed and are more secondary.

¿Que es el nivel de carga? ¿Puedo aumentarlo?
What is the charge level and can I increase it?
---
No, no puedes, al menos no de momento. La capacidad de carga es una herramienta introducida por los desarrolladores, su función es evitar "sobrecargar" el equipo donde se esta llevando a cabo el juego, debido a que si se sobrecargara, el juego empezaría a tener problemas, se quedaría colgado y el rendimiento seria bastante deplorable. Esto no quiere decir que tu PC de ultima generación no pueda soportar mas carga, no, es solo que Genshin Impact al ser un juego multiplataforma, con millones de usuarios en dispositivos móviles, los desarrolladores decidieron "limitar" la carga permitida a nivel general, es decir, tanto usuarios de PlayStation, Android, IOS y PC tenemos el mismo nivel de carga permitido.
No, you can't, at least not at the moment. The load capacity is a tool introduced by the developers, its function is to avoid "overloading" the computer where the game is being carried out, because if it is overloaded, the game would start to have problems, it would hang and the performance would be quite deplorable. This does not mean that your last generation PC can not support more load, no, it's just that Genshin Impact being a multiplatform game, with millions of users on mobile devices, the developers decided to "limit" the load allowed across the board, ie, both PlayStation, Android, IOS and PC users have the same level of load allowed.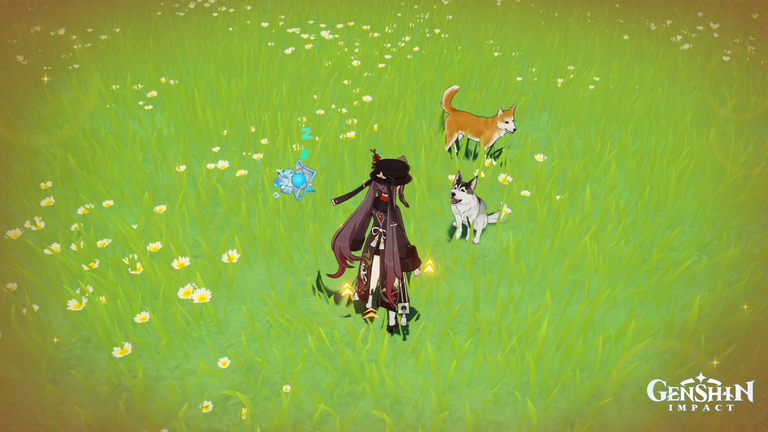 Desconozco por que lo hicieron de esta forma, sin embargo se especula que en futuras actualizaciones irán aumentando el nivel de carga poco a poco, recordemos que el sistema de housing aun no esta completamente implementado. Espero este pequeño sistemas les ayude, personalmente lo he aplicado y la verdad si siento diferencia, en un futuro cuando ya alcancen el máximo rango de confianza y el máximo nivel de hogar pueden retirar los biombos si así lo desean y usar la habitación para algo mas, pero de momento debido a que no hay muchos usos que darle a las habitaciones, esta es una idea que puede serles de utilidad, un saludo.
I do not know why they did it this way, however it is speculated that in future updates will increase the level of load gradually, remember that the housing system is not yet fully implemented. I hope this little system helps you, personally I have applied it and the truth if I feel a difference, in the future when you reach the maximum range of confidence and the maximum level of home can remove the screens if they wish and use the room for something else, but for now because there are not many uses to give the rooms, this is an idea that can be useful, greetings.