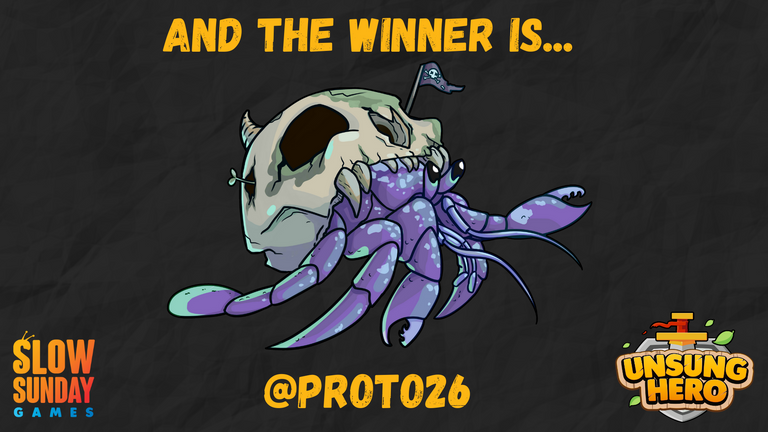 Thank you to everyone who took part in our first art competition where we asked for some art ideas for Unsung Hero. We got quite a few entries and it was tough picking our favorite. Eventually, we picked our favorite, and wow, did @yunayuna do a great job with it!
We would like to give a big shoutout to @proto26 for coming up with the initial idea. We can tell Yuna had a ton of fun with it!
As a thank you, you will be receiving a free starter pack to Unsung Hero when we launch! Thanks again!

Initial design from @proto26: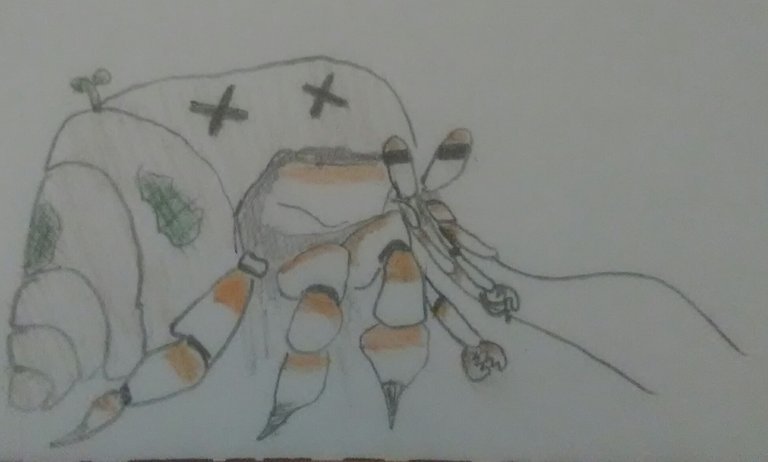 This gave @yunayuna all she needed to make it ready for an in-game monster
The final design that will be featured in Unsung Hero:
@proto2 came up with the cool idea that he wears the remains of his enemies. @yunayuna made it clear he was born aggressive and hates being called "Tiny" by his enemies. Just ask the previous guy he is wearing!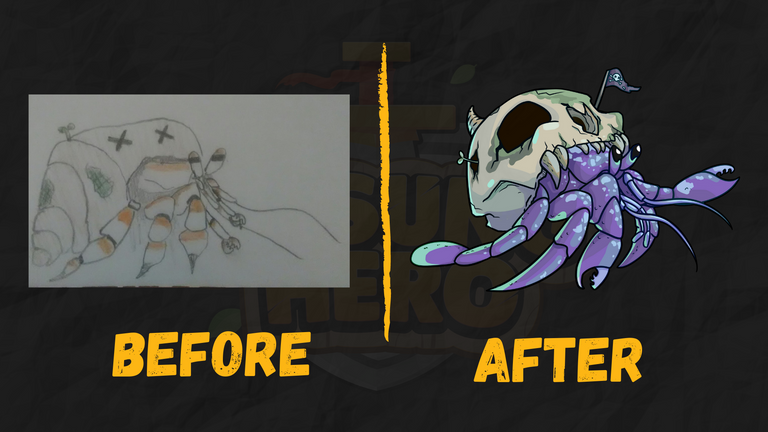 COMPETITION TIME!
---
This will be our 2nd competition and I think we will focus only on areas this time since we did not get many entries for areas last time.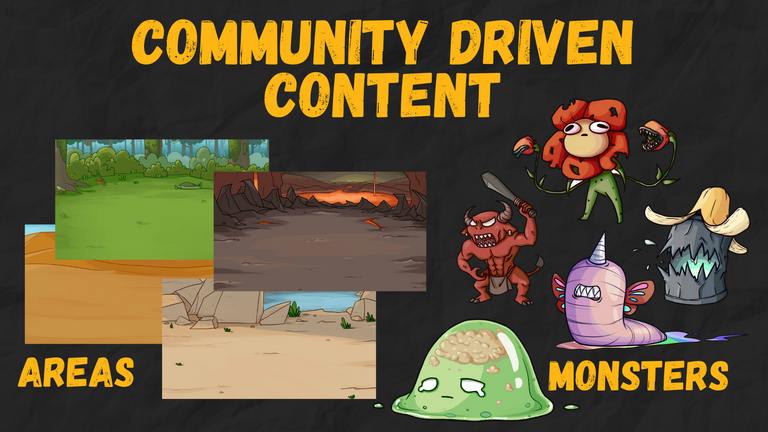 This week we will be accepting AREA designs.
Some Basic Rules!
Designs must be your own.
Deadline when this post reaches payout.
Keep it clean and family-friendly
Areas are simple/basic designs
Give your area a name
OPTIONAL: Use the #unsunghero tag
We will select TWO winners this week and they will both receive 1 Unsung Hero Starter Pack that will contain:
1 Hero
1 Weapon
15 Random items
---
After this post reaches payout we will review the designs and get @yunayuna to create your design for Unsung Hero. Then when we announce the next competition we will announce the winners and show you what your idea will look like in the game!
---
Best of luck to everyone!

For more info about Unsung Hero please click HERE