Good morning, afternoon or evening have everyone!
¡Buenos días, tardes o noches tengan todos!
---

image credits
---
I wanted to make a post on hive about this very creative game from the first moment I was able to enjoy it once installed on my cell phone.
Venova Adventure is a Pokémon fangame set in Venezuela. Based on its cities, legends, myths, flora and fauna. Where you can find unique characters and exotic creatures from my country. Being a fangame, the mechanics are similar to the Pokémon Emerald, a game to which I also dedicated hours and hours as a child.
Quise hacer un post en hive sobre este juego tan creativo desde el primer momento en que pude disfrutarlo una vez instalado en mi celular.

Venova Adventure es un Pokémon fangame ambientado en Venezuela. Basado en sus ciudades, leyendas, mitos, flora y fauna. Donde podrás encontrar personajes únicos y criaturas exóticas de mi país. Al ser un fangame las mecánicas son parecidas al Pokémon Esmeralda, un juego al que también le dediqué horas y horas de pequeño.
---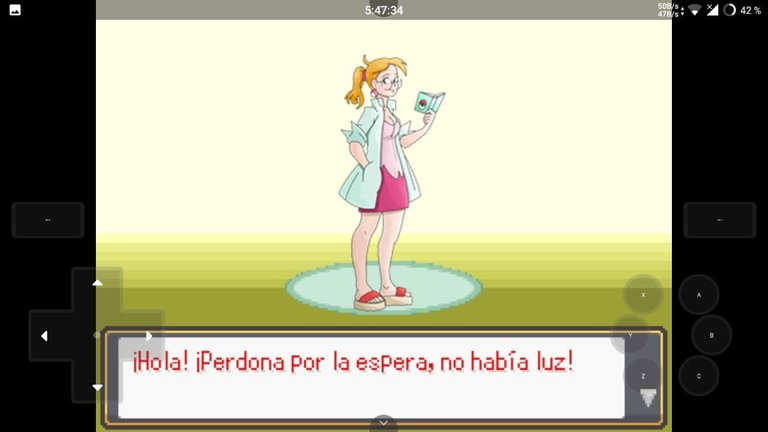 Translation; Hello, sorry for the wait, there was no electricity!
---
Venova's team made it possible for their game to be played both on a PC with windows and on a cell phone that has Android, expanding the ability to live a pokémon adventure in South American territory within everyone's reach.
And although it is a project that is still in development, with an update coming out from time to time, we can already live part of the general story capturing several pokémon, battling against characters that we will meet, and admire the beautiful map that they left us at our disposal to explore from top to bottom.
El equipo de Venova hizo posible que su juego se pudiera ejecutar tanto en una PC con Windows como en un celular que tenga Android, ampliando la posibilidad de vivir una aventura pokémon en territorio sudamericano al alcance de todos.

Y aunque es un proyecto que sigue en desarrollo, saliendo una actualización cada cierto tiempo, ya podemos vivir parte de la historia general capturando varios pokémon, batallando contra personajes que nos iremos encontrando, y admirar el hermoso mapa que nos dejaron a nuestra disposición para recorrerlo de arriba a abajo.
---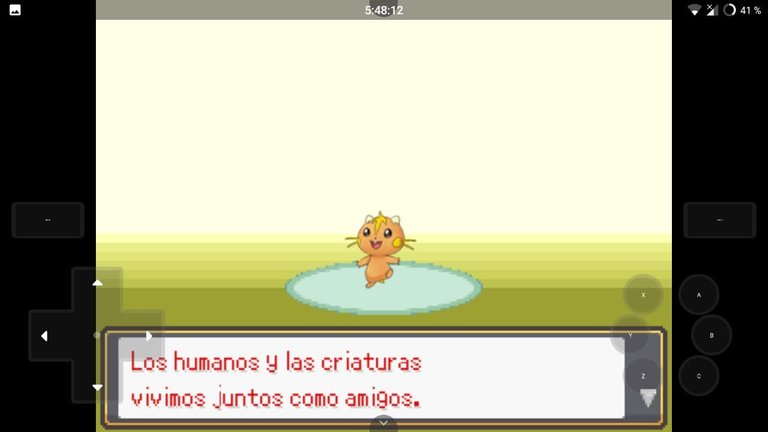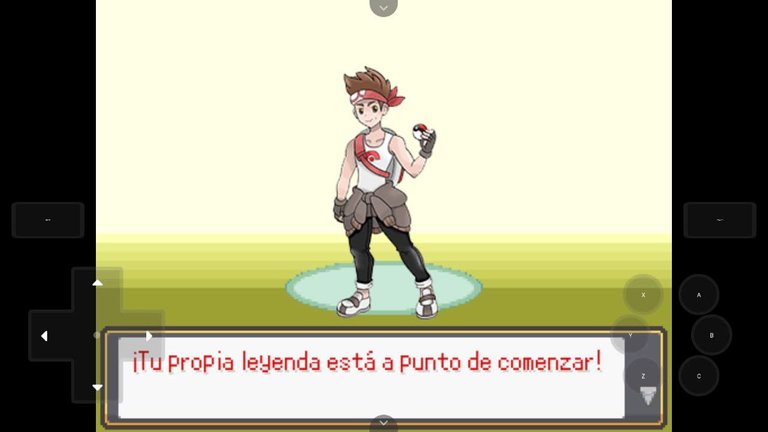 ---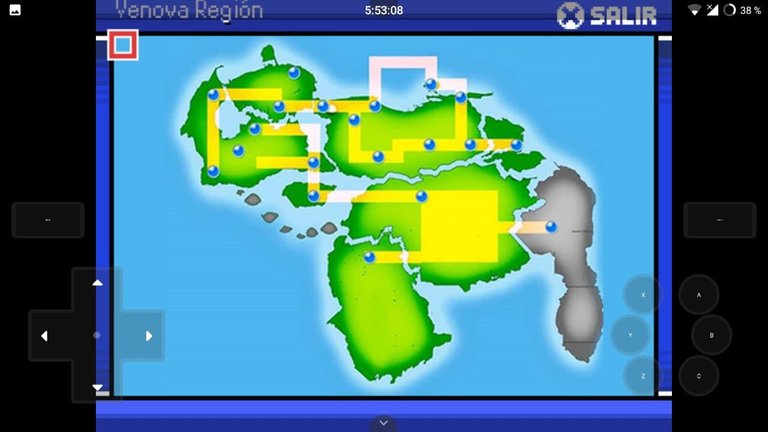 ---
If you are from Venezuela like me, I can assure you completely that you will laugh more than once with the references and similarities within the game. And if you are not a countryman, anyway I recommend you take a look to understand more about Venezuelan popular culture, get to know us a little more through Venova. An experience that you cannot miss.
Speaking of experience, I suggest you try it on a pc before on android, since being in development maybe the stability is not the same on both platforms, at least on my Galaxy S5 (I know it is old :c) it does not work as fluent as you would expect.
Si eres de Venezuela como yo, te puedo aseguro por completo que te reirás más de una vez con las referencias y similitudes dentro del juego. Y si no eres un paisano, de todas formas te recomiendo echarle un vistazo para entender más de la cultura popular Venezolana, conocernos un poco más a través de Venova. Una experiencia que no te puedes perder.

Hablando de experiencia, te sugiero probarlo en un pc antes que en android, ya que al estar en desarrollo tal vez la estabilidad no sea la misma en ambas plataformas, al menos en mi Galaxy S5 (sé que es algo viejo :c) no va tan fluido como esperarías.
---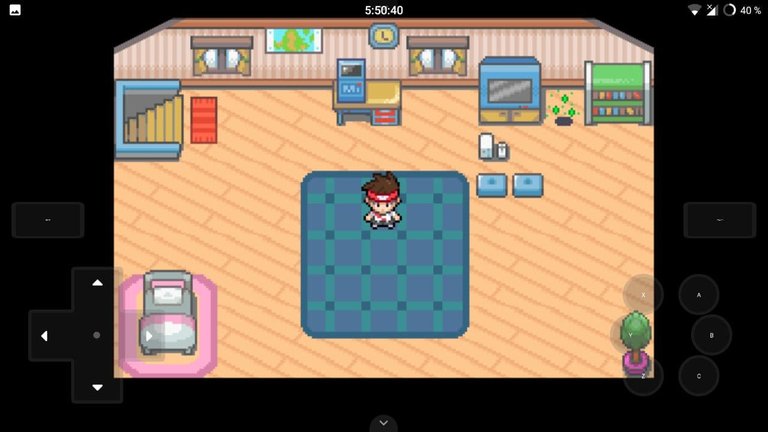 ---
However, despite the imperfect (which are understandable) it is still a very fun video game with which to spend hours discovering each of the pokémon species distributed by Venova and write them down in your canaimadex (Venova pokédex).
I chose a very nice Bullchub in Chrisanta's laboratory (the teacher from the beginning) and I just caught a Rabibald using the Ball Nation, and what are you waiting for to become a pokémon master?
Sin embargo, a pesar de los imperfectos (que son entendibles) sigue siendo un videojuego muy divertido con el que pasar horas descubriendo cada una de las especies pokémon repartidas por Venova y anotarlas en tu canaimadex (pokédex de Venova).

Yo escogí a un Bullchub muy bonito en el laboratorio de Chrisanta (la profesora del inicio) y acabo de atrapar un Rabibald haciendo uso de las Nación Ball, y tú ¿qué esperas para convertirte en un maestro pokémon?
---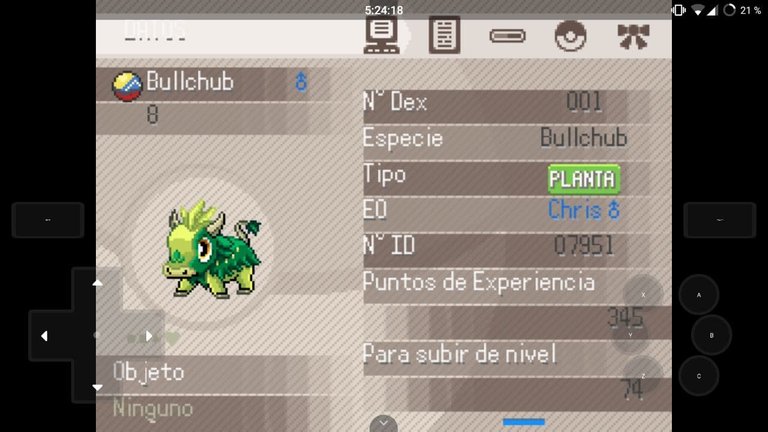 ---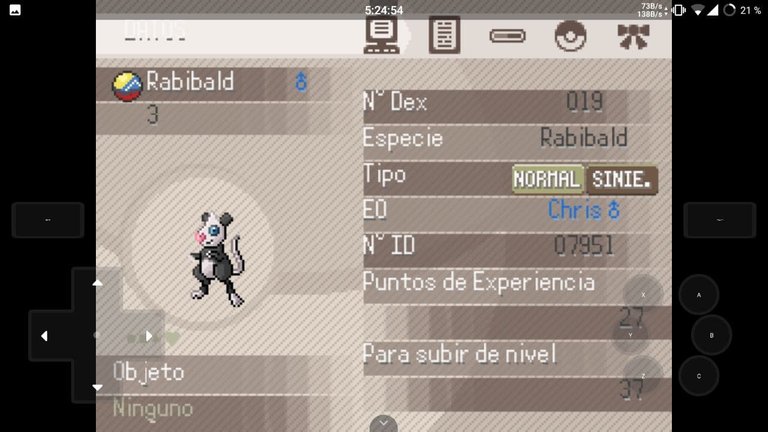 ---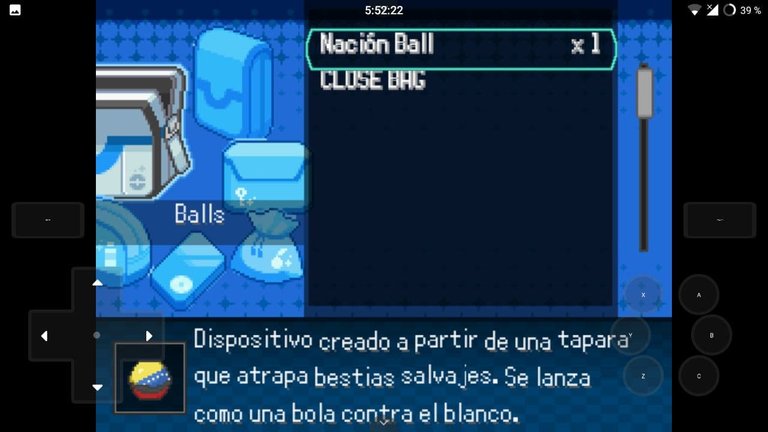 ---

Thanks for getting here | Gracias por llegar hasta aquí

That's all for today, I hope you liked it. My name is Christian, but you can call me Chris. See you soon.
And remember, if you liked this post, follow me, maybe you will find topics that interest you. And if you didn't like it, I invite you to express yourself in the comments.
Eso es todo por hoy, espero haya sido de tu agrado. Mi nombre es Christian, pero puedes decirme Chris. Nos veremos pronto.

Y recuerda, si te gustó este post, sígueme, quizás encuentres temas que te interesen. Y si no te gustó, te invito a expresarte en los comentarios.
---
Captures of the game made by me from my Galaxy S5.
Profile avatar made in Picrew by @/Nase_Nikyuu.




Thank you.