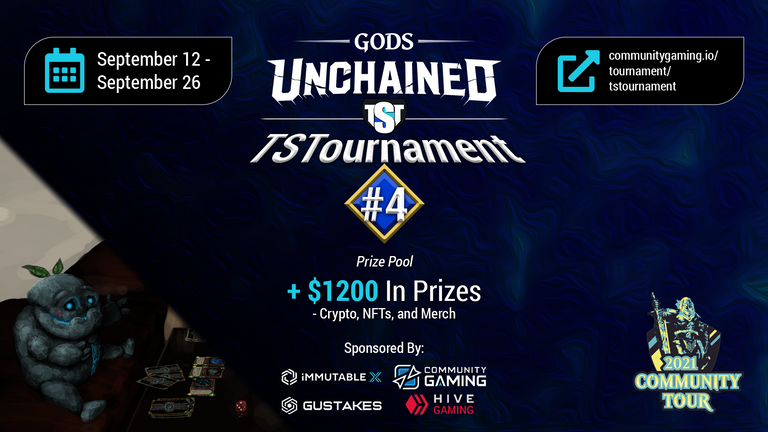 It's time for LIVE coverage of the TSTournament starting today at 3PM EST!
📺Tune in for some exciting games and giveaways 🎁!
~ Format ~
🏆 Each round is Best-of-3.
👬 Must win with TWO different Gods per round.
🥇 Single Elimination Bracket.
🔨 Banned Cards: Shieldbearer, Lost in the Depths, Siren of the Grave, Pyramid Warden, Enduring Shield, Wildfire, Neferu Champion of Death, and Demogorgon.
🔨 Banned God Powers: Onslaught.
See you in there!