What's up my fellow Gamers!? I'm back with another gaming blog for you today, but this one is going to be a little different than my usual Gameplay Update Blog!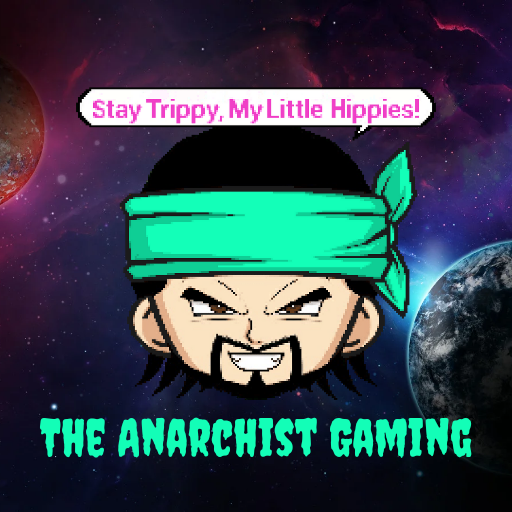 This blog, or should I say, this future blog is going to be dedicated strictly to CryptoCompany CEO, a new game in development by @cryptocompany and @powerpaul! Which, unfortunately, doesn't have an actual community yet, but hopefully this will change as the game progresses and more users begin to flock to this virtual island!

I first heard about CryptoCompany CEO from @cryptocompany's first blog post, which was actually reblogged in my personal feed by @daltono!
Being a newbie to Hive, I was immediately drawn to them because not only did they want to bring a new game to the Blockchain, but they wanted to integrate learning about Hive and Cryptocurrency into that game!
How are they attempting to integrate this you ask? By providing a series of mini-games to the Island, which will be available in both competitive and multiplayer versions!
So you're telling me that I get to learn about cryptocurrency and the Hive Blockchain, while playing a game; and I get to earn crypto rewards while I play!? What could be better for someone who is just starting out on Hive!?
But for the more experienced users, don't let this dissuade you! While CryptoCompany CEO does target the newer users of Hive, this game can be played by veterans to Hive as well! Whether you just want to brush up on your Hive knowledge and skills, explore the island, tour the buildings or business other users design, or even build your own; this game will have something that everyone can enjoy!

During @cryptocompany's second update, @powerpaul also described the in-game currency/token, SQM; which, from my understanding, will be required for building properties, and almost everything else, on the Island!
There hasn't been much mentioned about exactly what properties can be built in game, but it seems like the only limit is your own imagination! Do you have an NFT collection you want to show off? You can build a Gallery for your NFT's for other users to come view!
Do you want to build the tallest skyscraper on the island! Well, you can do that too! I'm not exactly sure what I want to do first, but I'm very excited to see what @CryptoCompany will have to offer, and I'm very excited to see what we will be able to do once arriving on the Island! ☺️

Really quick, I'm gonna throw out a few ideas I had for possible collaborations for CryptoCompany CEO!
@canna-curate, maybe this would be a perfect collaboration effort to provide a virtual marketplace for the Weedcash.network, or even possibly a virtual Weedcash Community Headquarters! Users can come and interact with each other in a new way, share tips and ideas, and possibly even show off and get help with their current or future grow setups!! ☺️
@risingstargame, maybe this is a perfect opportunity, to bring your amazing game to virtual-life, where you virtually promote bands or users, hold giveaways, build virtual marketplace to buy/sell/trade Cards, or even design an amphitheater to hold virtual concerts! In my opinion, this would definitely be a great way for Cards to be used as Skins in-game; effectively bringing your band to Life!
Even if these specific collaborations doesn't happen, I definitely see @CryptoCompany going places, and the potential collaborations between different communities brings forth an endless amount of possibilities both within the game and to Hive itself!

Still being so new to Hive, I didn't know that this newly minted SQM token was being traded between users, so while some were able to acquire more for themselves, I just HODL'd the few that I earned from the giveaway! But trust me, I will be figuring out a way to get more! 😊
As they mentioned in their second update, @cryptocompany team even designed and developed @flexnet; an in-game computer system that will also provide inside information for up-and-coming giveaways, updates and other goodies for those who take the time to read the posts!
Which, they also provided a free SQM airdrop giveaway to those who reblogged or commented on their original post, or made their own post about this up-and-coming game! This awesome team of individuals are really giving this everything they got to achieve success!

And what's even cooler than that, is @powerpaul and the rest of the @cryptocompany team even developed @ccnewsflash; a newsletter for users that doubles as an in-game newspaper, featuring the top stories from around the Island! So, not only do you get to do almost anything you want in-game, but there will actually be "reporters" writing articles for an in-game newspaper! How neat is this!?! 😊
When this news came out, I immediately went over to @ccnewsflash, which featured a story about the first addition to the Taka-Token-Island, a car dealership that was built and owned by @ccracing! They also mentioned a new subscriber feature, which will give you a notification for the latest news and updates to CryptoCompany CEO! Talk about planning!!

Also, once 99 people subscribe to @ccnewsflash, @CryptoCompany and @CCracing will be giving away 6 cars for use in-game! This is rumored to allow the winners to be able to explore the island, and start playing before anyone else! What an honor it would be to be one of the first users to explore this new soil!
I definitely subscribed immediately, and being that I finally have my own computer, and got it set up with Hive, I can now explore all that the Blockchain has to offer! And while I hope to be one of those lucky winners who can travel to the Island first, I do wish everyone luck on that portion of the giveaway! 😊

Still unsure about it? Well here's another incentive; CryptoCompany CEO is now in collaboration with @lolztoken thanks to @captaincryptic, which allows the admin team to tip up to 6 LOLZ Tokens per day to active members of this budding community!
So, not even 2 months after their first announcement, @powerpaul and the @cryptocompany team have made massive moves to ensure their game becomes a success, and if it is anything like I hope, I can see it being a complete game changer for the Hive Network!

With new users signing up more and more every day, whether they are here to actually be heard, or just for the rewards, I couldn't think of a better way to be introduced to the Hive Blockchain than with a game designed to teach new users about this amazing platform, and earn rewards while doing so!
Needless to say, I am stoked for the release of CryptoCompany CEO, and the anticipation of it is killing me! I absolutely cannot wait to go explore the CryptoCompany Island! How many of you out there have already subscribed and are ready to explore the island for yourself? And furthermore, if you aren't subscribed yet, why not?!

Well, I think that will do it for this CryptoCompany CEO Blog Prelude, but don't forget to tune-in soon for another update as we get closer to the official release, and as we find out more information about what users can do once on the Island!! 😊
And if you haven't done so already, go check out @cryptocopany's page for more info! And to be a subscriber to the Official Newspaper of Taka-Token-Island, head on over to @ccnewsflash today!
Stay Trippy, My Little Hippies! I hope you have a great week! ✌️
---
Logo and Dividers created using Canva!
Signature designed and created by @doze!