Tommy Lasorda Baseball for Sega Genesis went against the norm when released. When you think of launch titles for a console you probably won't come to a sports title being one of them. That is exactly what Sega did with Tommy Lasorda Baseball which not so ironically is an arcade port. Sega went with their strong points with this console launch (to great response from fans). This game does not feature names of players or teams so you will have to focus on the gameplay itself.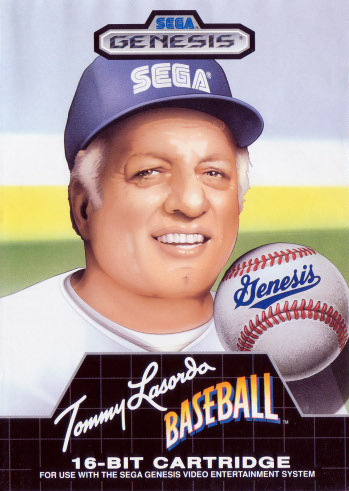 Tommy Lasorda Baseball stood out
During this time, Tommy Lasorda was the manager of the Los Angeles Dodgers baseball team. Tommy Lasorda Baseball was going head to head with standard bearers on the Nintendo Entertainment System (NES) such as Bases Loaded and it held up admirably. Sega went with the graphics push on this one, an area that the NES could not compete in.
More arcade than simulation
Gameplay is standard here, but with an arcade feel to it. Game modes were kind of limiting though only offering single game exhibitions or a 30 game season. There is no home run derby or strike series available though. While both are modes that would fit in well with the arcade feel, they did not make the cut.
Ahead of a bygone time
While there are much better baseball games now, when the Sega Genesis launched,
this game
was ahead of the game. The graphics are not as good as we would have hoped, they still stood above the competition. We have to remember we are talking about game released in the late 1980's. Go in with this one expecting a fun digital representation of baseball and nothing more. Just grab this, enjoy it, and play a few innings and enjoy a simpler time.
Tommy Lasorda Baseball won't satisfy the simulation gamer at all. It could just be that quick arcade fix that most gamers are looking for though.
Purchase a copy of
this great baseball game on
eBay

or
Amazon

and help RGM keep bringing original articles to you.
This article was originally published on Retro Gaming Magazine.