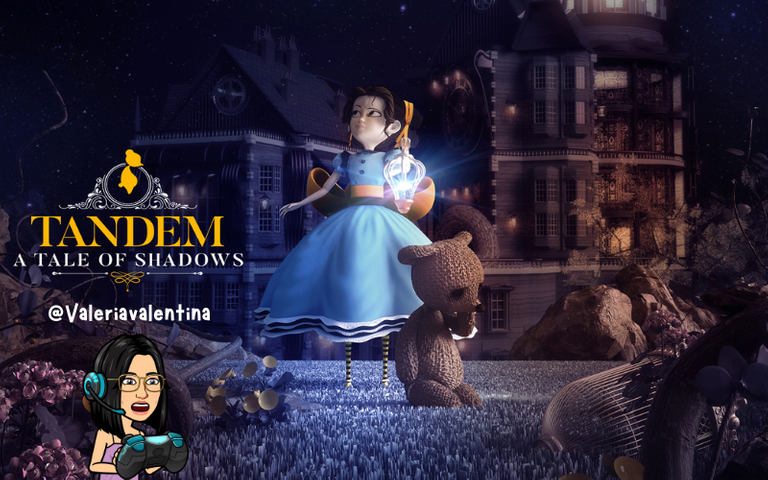 Free wallpaper courtesy of Wallpapercave edited by me in Canva with their free supplies.

Nice evening Hive community, today I come to talk about a game that I had been wanting to play and now I'm finally playing it, it's called Tandem: A Tale of Shadows. I wanted to play this game because its aesthetics called my attention, everything that has a mysterious and fantasy style calls my attention; pleasantly, the game turned out to be super curious, I think it is quite original in its style and guess what, it exercises the brain, something that I love.
A tale of shadows is a platform/puzzle game composed of 48 levels where we play with Emma (our protagonist) and Fenton (a very cute teddy bear) to solve a mystery quickly through magical scenarios.
But, what is the mystery?
Thomas Kane, the only son of the famous illusionists Kane has disappeared and the case has not yet been solved. Our little Emma, 10 years old, is intrigued by this and decides to take matters into her own hands, so she begins to investigate.
Linda noche comunidad de Hive, hoy les vengo a hablar sobre un juego que tenía guardado para jugar y ya por fin lo estoy jugando, se llama Tandem: A Tale of Shadows. Quise jugar este juego porque su estética me llamo mucho la atención, todo lo que sea tenga un estilo misterioso y fantasioso llama mi atención; gratamente, el juego resulto ser supercurioso, me parece que es bastante original en su estilo y adivinen, ejercita el cerebro, algo que a mí me encanta.
A tale of shadows es un videojuego de plataformas/rompecabezas compuesto por 48 niveles donde jugamos con Emma (nuestra protagonista) y Fenton (un oso de peluche muy lindo) para resolver un misterio de manera rápida a través de escenarios mágicos.
Pero, ¿Cuál es el misterio?
Thomas Kane, el único hijo de los famosos ilusionistas Kane ha desaparecido y el caso aún no ha sido resuelto. Nuestra pequeña Emma, de 10 años, se siente intrigada por esto y decide tomar cartas en el asunto, así que comienza a investigar.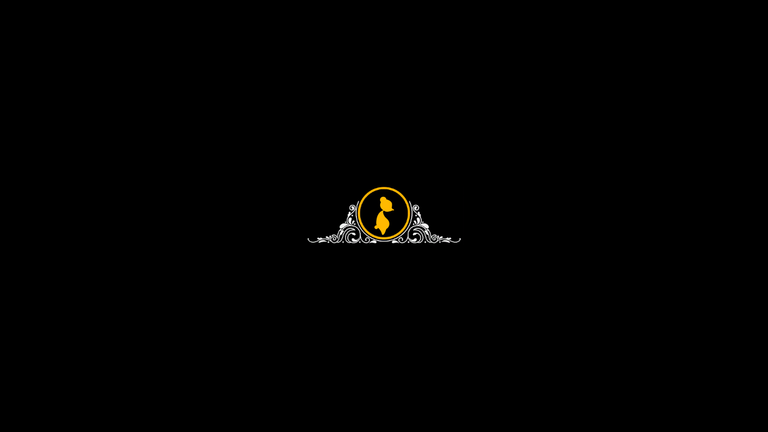 Each scenario has different challenges that will test our analytical skills. We also have final bosses (I love it). The gameplay of the game is quite unique, we can switch between two characters, Emma and Fenton, in two dimensions (up and down and side scrolling). The name of the game fits perfectly because the shadows are our allies to solve the puzzles, thanks to them and depending on how we position them, Fenton and Emma will be able to move and perform their tasks.
There are five beautiful worlds to explore, as well as a great variation of gameplay, mixing puzzles and interesting action sequences.
Cada escenario tiene distintos desafíos que pondrán a prueba nuestras habilidades analíticas. También contamos con jefes finales (me encanta). La jugabilidad del juego es bastante particular, podemos alternar entre dos personajes, Emma y Fenton, en dos dimensiones (de arriba a abajo y con desplazamiento lateral), y es que el nombre del juego le queda perfecto porque las sombras son nuestras aliadas para resolver los rompecabezas, gracias a ellas y dependiendo de cómo las posicionemos, Fenton y Emma podrán movilizarse y realizar sus tareas.
Hay cinco hermosos mundos para explorar, así como una gran variación de la jugabilidad, mezclando puzles e interesantes secuencias de acción.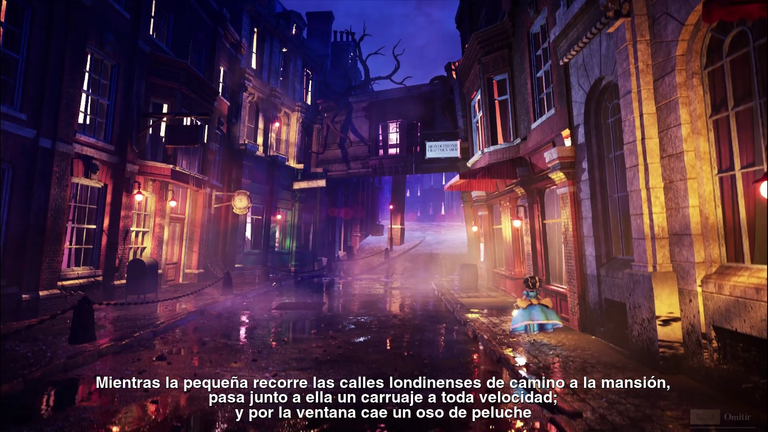 Intro of the game. / Intro del juego.
In the initial intro of the game we see little Emma walking alone through the streets of London heading to the mansion when a carriage passes by her at full speed and a teddy bear falls out of the window, it is Fenton, who begins to chase the vehicle and Emma joins him.
En la intro inicial del juego vemos a la pequeña Emma caminar sola por las calles de Londres dirigiéndose a la mansión cuando un carruaje pasa a su lado a toda velocidad y un oso de peluche cae por la ventana, es Fenton, quien comienza a perseguir el vehículo y Emma se le une.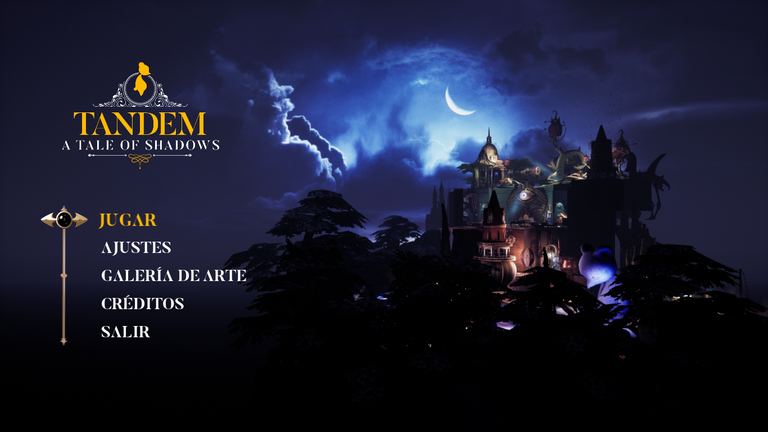 After the intro we find the menu of the game, personally I love it, it shows us the mansion with a mysterious and magical background music.
Luego de la intro nos encontramos con el menú del juego, personalmente me encanta, nos muestra la mansión con una música de fondo misteriosa y mágica.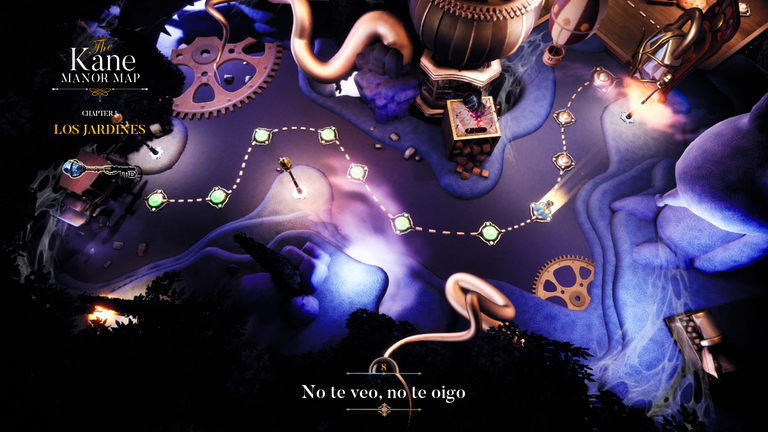 In the image above we can see the map of the mansion, while we are completing the levels, Emma is advancing in the stations and we move to a new chapter. There I was in level 8 of chapter 1 called "the gardens", each chapter has different levels, that one is called "I don't see you, I don't hear you", I love the names.
En la imagen de arriba podemos observar el mapa de la mansión, mientras vamos completando los niveles, Emma va avanzando en las estaciones y pasamos a un nuevo capítulo. Ahí me encontraba en el nivel 8 del capítulo 1 llamado "los jardines", cada capítulo tiene diferentes niveles, ese se llama "No te veo, no te oigo", me encantan los nombres.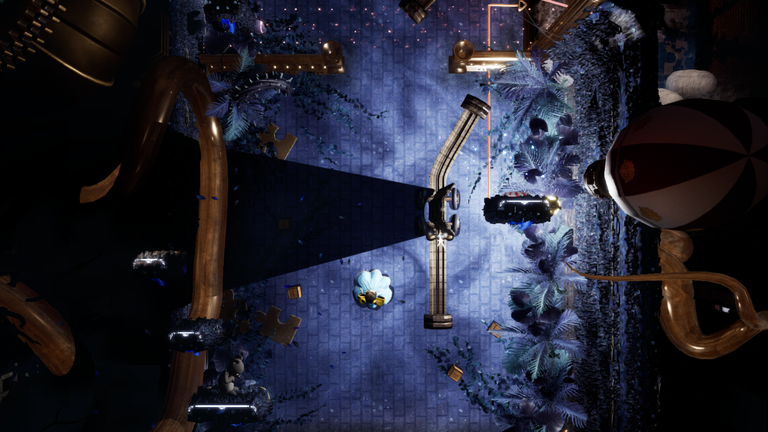 Level 8 of chapter 1, we can observe Emma from above in one of the areas of the Garden, she has to move the shadow with the machine so that Fenton from his dimension can move and press a switch that will enclose a spider that does not allow Emma to pass.
Nivel 8 del capítulo 1, podemos observar a Emma desde arriba en una de las áreas del Jardín, tiene que mover la sombra con la máquina para que Fenton desde su dimensión pueda moverse y apretar un interruptor que encerrara a una araña que no permite pasar a Emma.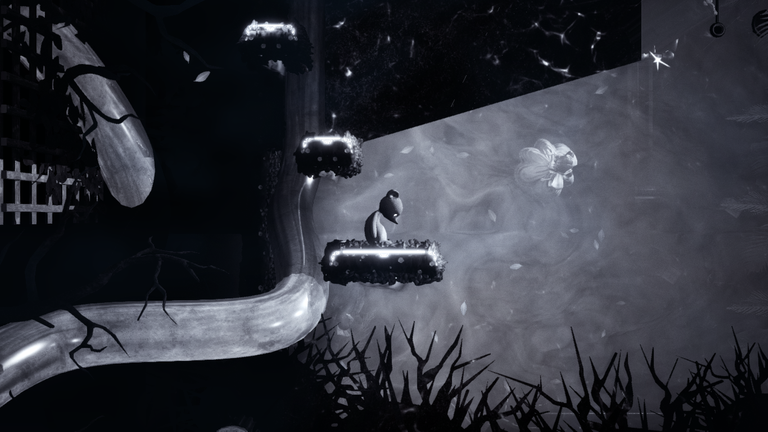 This is Fenton's side, his "dimension", as you can see it is in dark shades, you can switch from Emma to Fenton by pressing the tab key, it's super simple. There Fenton is waiting for Emma to move the shadow that you can see above him to be able to cross to the other side. If the shadow is not well placed Fenton can fall on the thorns that are below and "die", fortunately it appears again, it does not seriously affect the game.
Este es el lado de Fenton, su "dimensión", como pueden ver es en tonalidades oscuras, puedes cambiar de Emma a Fenton apretando la tecla tab, es supersencillo. Ahí Fenton está esperando que Emma mueva la sombra que se puede ver arriba de él para poder cruzar al otro lado. Si no se coloca bien la sombra, Fenton puede caer en las espinas que se encuentran abajo y "morir", afortunadamente vuelve a aparecer, no afecta gravemente el juego.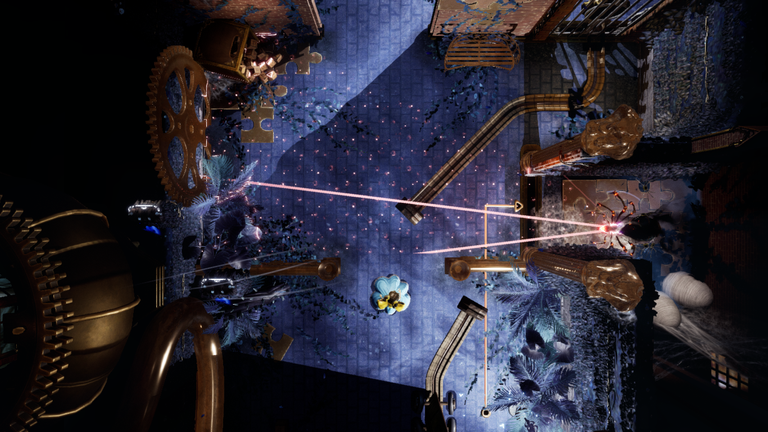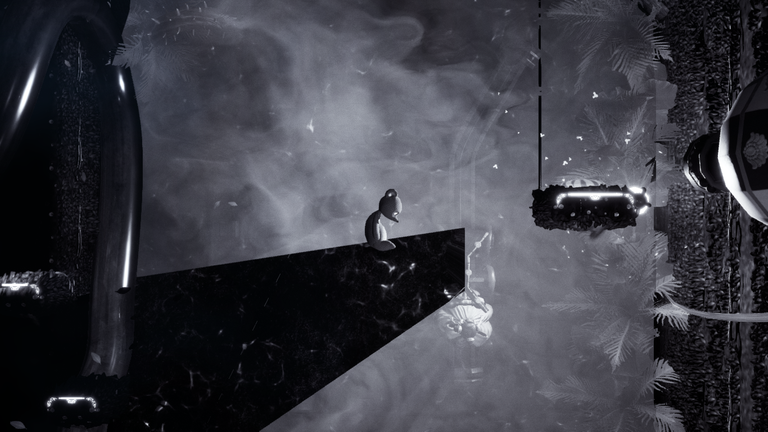 We can see the spider that does not allow Emma to pass and Fento crossing thanks to the shadow being moved. The spider can hurt Emma and make her "die", but as with Fenton it reappears.
Podemos observar a la araña que no permite el paso de Emma y a Fento cruzando gracias a que la sombra fue movida. La araña puede lastimar a Emma y hacer que "muera", pero al igual que con Fenton vuelve a aparecer.
The story as such and its aesthetics will remind us of Alice in Wonderland, Caroline, works of Tim Burton and everything that resembles those fantasy styles, gloomy and particular. The game has quite attractive graphics and is not at all heavy for what it offers, if you like games of solving mysteries, you'll like this one.🤓
La historia como tal y su estética nos recordaran a Alicia en el País de las Maravillas, Caroline, obras de Tim Burton y todo lo que se asemeje a esos estilos fantasiosos, tétricos y particulares. El juego tiene unos gráficos bastante atractivos y no es para nada pesado para lo que ofrece, si te gustan los juegos de resolver misterios, este te va a gustar.🤓
🧐
---
┌───── •ˋˏ ༻✿༺ ˎˊ• ─────┐
Todas las imágenes de la publicación son
de mí autoría. Cabecera y banners creados
por mí en Canva.
└────── •✿• ──────┘
---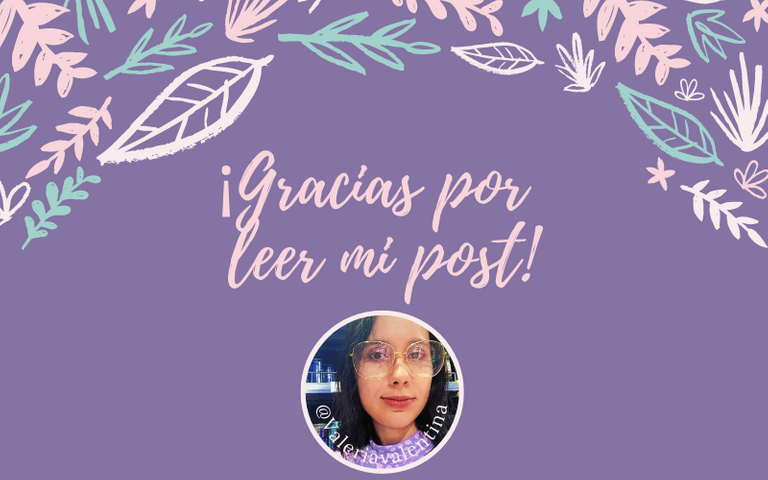 💟