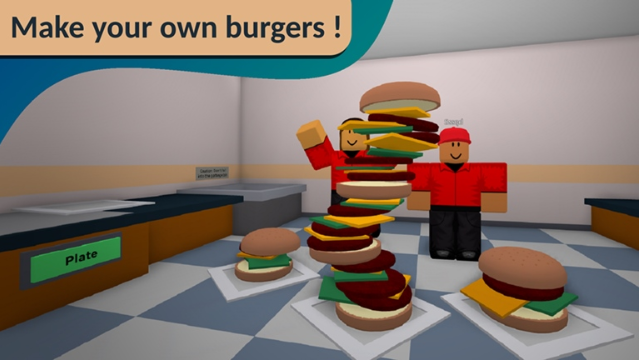 Hola gente hermosa, preciosa, espero estén bien. Hoy les hablare acerca de uno de los muchos juegos VR dentro de Roblox, sip existen juegos para VR en Roblox eso es grandioso, pero su jugabilidad no cambia para ningún usuario, tu sin jugar desde el VR puedes jugar el juego de Roblox que es para VR sin embargo no vivirías la misma experiencia que otro que si lo juega desde VR. Para aquellas personas que no saben que es VR les explico rápido, es un mundo virtual y dentro del puedes jugar el juego que quieras pero que también el juega disponga.
Hello handsome and beautiful, I hope you are well. Today I will tell you about one of the many VR games inside Roblox, yes there are VR games in Roblox which is great, but its gameplay doesn't change for any user, you without playing from VR you can play the Roblox game which is for VR however you would not live the same experience as another who if play it from VR. For those people who do not know what VR is, let me explain it quickly, it is a virtual world and within it you can play the game you want but also the gameplay is available.

Cook Burguesr, tienes un restaurante a el que atender, pues bien puedes hacer distintos tipos y formas de hamburguesas, papas fritas, todo esto con cuidado de que no se caiga al suelo o fracasas como cocinero. Los clientes suelen ser ncp (bots), estos tienen un tiempo de espera, ellos pueden pedirte bien sea papas o hamburguesa, uno de esos ncp suele ser estrella (como un juez o alguien importante), cuando le das su orden si les gusto o no te dejan algo de dinero, esto depende mucho de cómo prepares la hamburguesa, si les da algo crudo obvio no te pagan por eso, si les das algo que se te cayó al suelo ellos sabrán (como es que lo saben no tengo ni la menor idea XD), el cliente estrella te puede dejar más dinero que los otros clientes comunes por lo que es raro que te aparezca este cliente estrella.
Cook Burguesr, you have a restaurant to serve, well you can make different types and shapes of burgers, fries, all this with care not to fall to the ground or you fail as a cook. The customers are usually ncp (bots), they have a waiting time, they can ask you either fries or burger, one of those ncp is usually a star (like a judge or someone important), when you give them their order if they like it or not they leave you some money, this depends a lot on how you prepare the burger, if you give them something raw obviously they don't pay you for that, if you give them something that fell on the floor they will know (how do they know I have no idea XD), the star customer can leave you more money than the other common customers so it is rare that this star customer appears.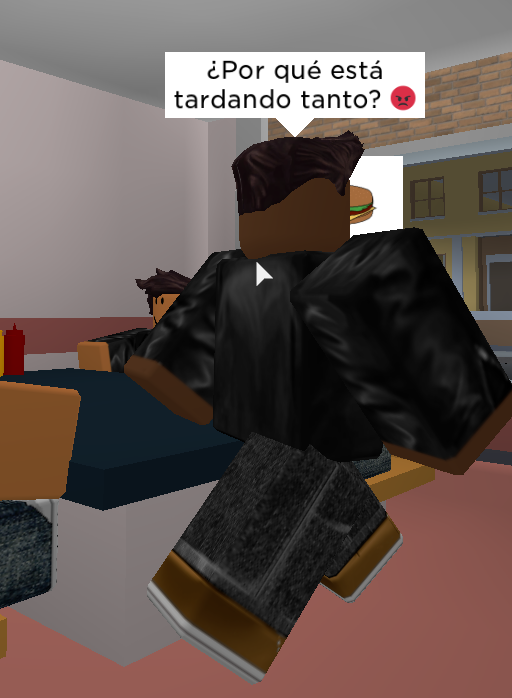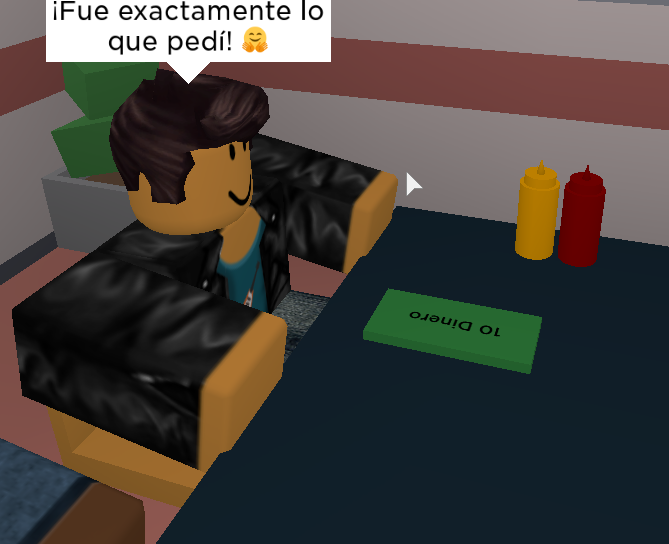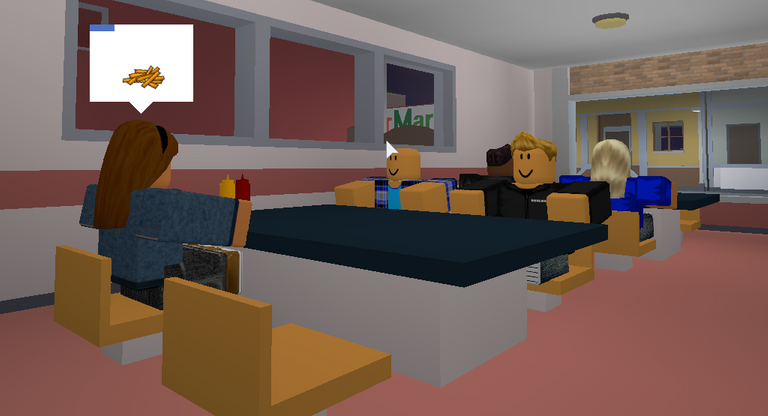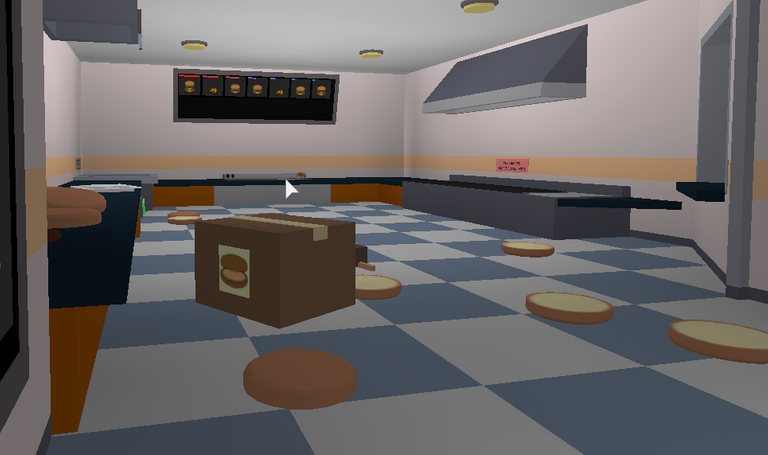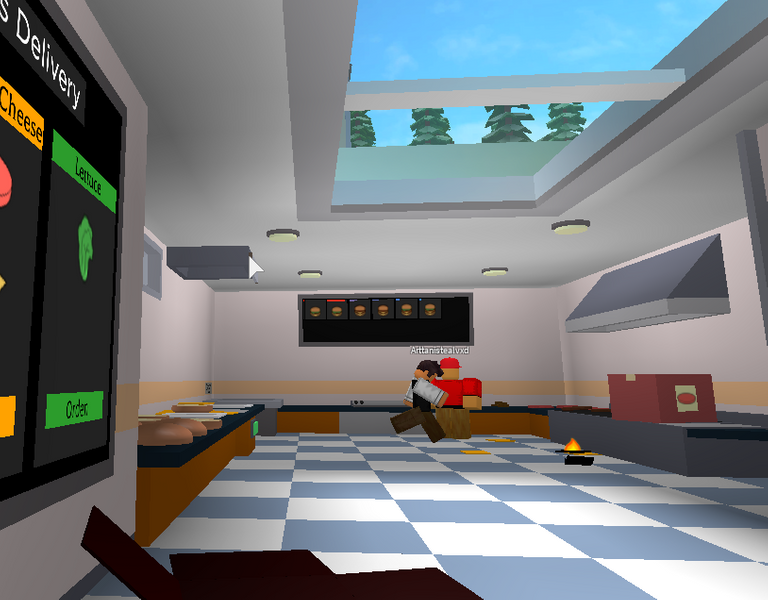 El dinero... Bueno con el dinero que ganas haciendo hamburguesas, se pueden comprar varias cosas, primero hay que saber que si te acostumbras o simplemente se cae algo al suelo sin darte cuenta la cocina se volverá un nido de ratas, por esta razón puedes comprar un gato para evitar esa clase de accidentes ( que no creo que sea un accidente porque en lo personal me da mucha gracia cuando mi cocina se vuelve un nido de ratas XD), puedes también comprar cosas en una tienda, que de hecho no estoy muy segura para que sirven o que cosas son pero igual echemos un vistazo a la tienda, acabando de ver la tienda me di cuenta que hay venden los gatos y pociones (nose muy bien para que sean las pociones) pero también venden otras cosas para hacer hamburguesas con diferentes ingredientes. También puedes comprar cosas para hacer las hamburguesas como queso, tomate, lechuga y pan.
The money... Well with the money you earn making hamburgers, you can buy several things, first you have to know that if you get used to it or just drop something on the floor without realizing the kitchen will become a nest of rats, for this reason you can buy a cat to avoid that kind of accidents (which I do not think it is an accident because personally it gives me a lot of fun when my kitchen becomes a nest of rats XD), you can also buy things in a store, which in fact I'm not really sure what they are for or what they are but let's take a look at the store anyway, having just seen the store I realized that there they sell the cats and potions (I don't really know what the potions are for) but they also sell other things to make hamburgers with different ingredients. You can also buy things to make the burgers like cheese, tomato, lettuce and bread.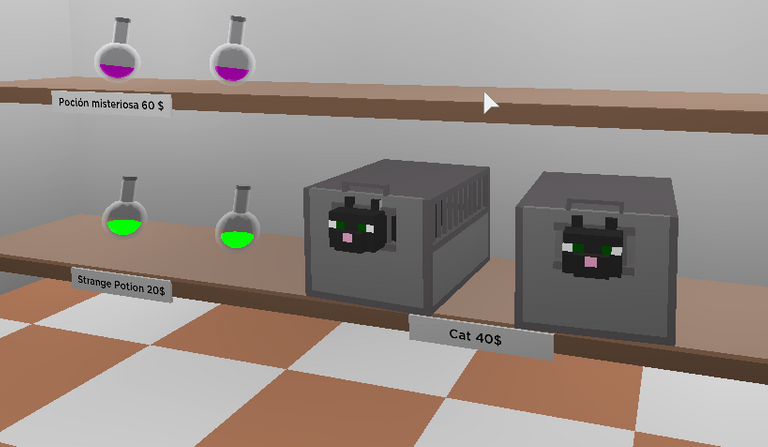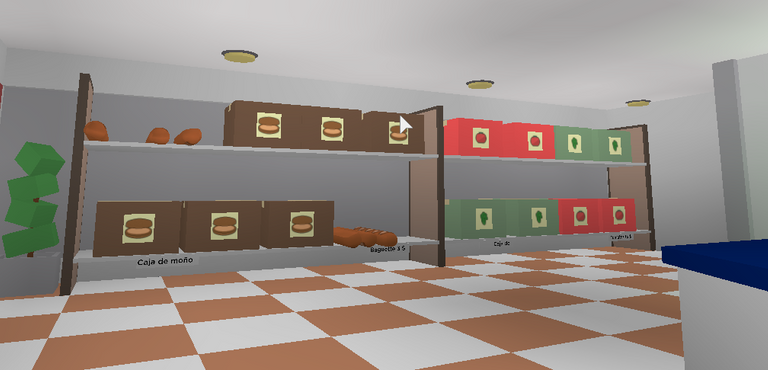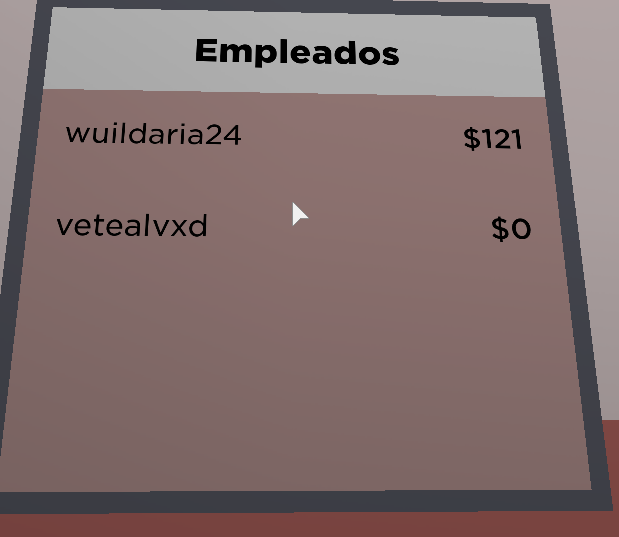 Algo que suelen hacer las ratas cuando la cocina hay mucha o poca comida que este a su alcance es que se la llevan a un pequeño hueco y mientras mas comida llevan más ratas vienen a por esa comida, el gato lo que hace es que se encarga de llevar a su cuevita o hueco donde habitan las ratas.
Something that rats usually do when there is a lot or little food available in the kitchen is that they take it to a small hole and the more food they take the more rats come for that food, the cat takes it to its little cave or hole where the rats live.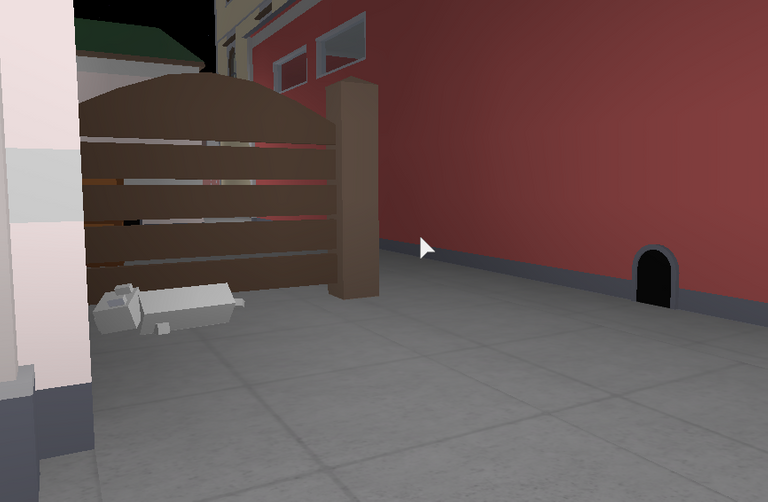 Este juego como todo juego tiene sus bugs y sus trampas por lo que no estaría mal saberlo, este juego tiene una desventaja que es, si tu vas a el cajero que queda a un lado del supermercado y alguien agarra tu dinero puede robártelo y hacerlo su dinero llevándolo a la caja registradora, algo que a nadie le gustaría que le pasara, pero a mi ya me paso y es muy frustrarte porque todo mi esfuerzo se va a la basura :'v....Otro detalle es que si tu compras un articulo de la tienda no solo seria tuyo también seria de todo a el que lo agarre, ejemplo si compras un gato cualquiera puede venir y agarrarlo y hacer lo que sea con el, cosa que es un poco molesta porque son cosas que compras tu con tu dinero. Pero bueno son cosas como estas las que tienen que mejorar, por ultimo y mas importante es que hay un bug que si tu te pones encima de un plato de comida y saltas sobre el puedes volar, lo cual es una locura porque no debería pasar esa clase de cosas. Pero aun así el juego no deja de ser divertido y entretenido.
This game like every game has its bugs and its pitfalls so it would not be bad to know, this game has a disadvantage that is, if you go to the cashier that is next to the supermarket and someone takes your money can steal it and make it your money taking it to the cash register, something that no one would like to happen, but it happened to me and it is very frustrating because all my effort is going to waste :'v. ...Another detail is that if you buy an item from the store it would not only be yours but it would also belong to everyone who takes it, for example if you buy a cat anyone can come and take it and do whatever they want with it, which is a little annoying because they are things that you buy with your money. But well it's things like this that need to be improved, last and most important is that there is a bug that if you stand on top of a plate of food and jump on it you can fly, which is crazy because it should not happen that kind of thing. But even so the game is still fun and entertaining.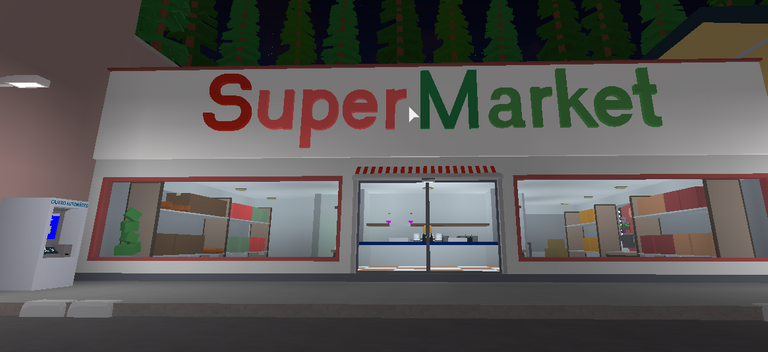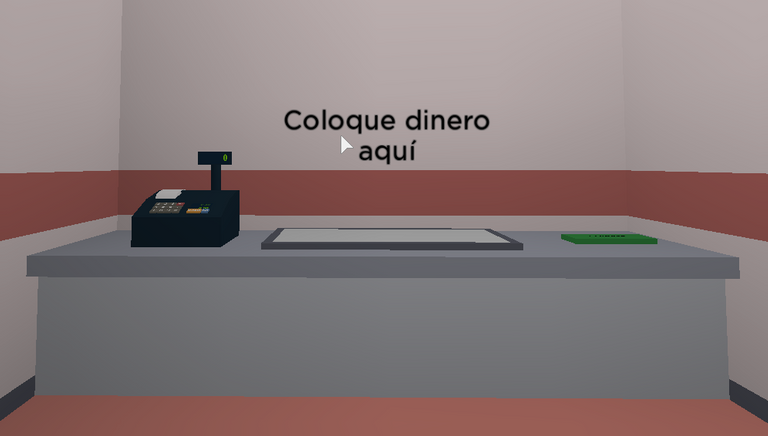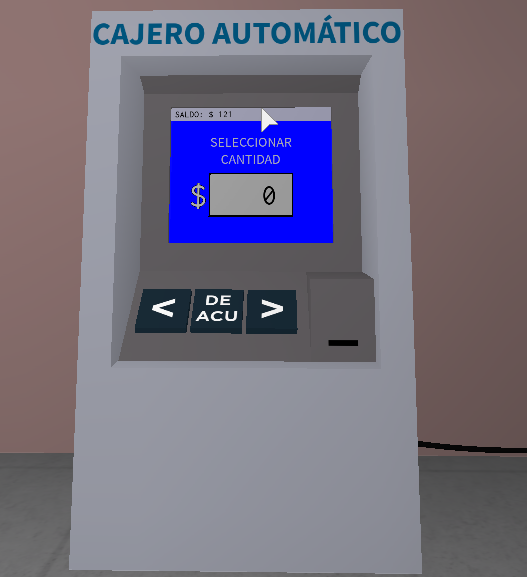 Todas las imágenes fueron capturadas con mi PJ wuildaria24 en Roblox, si te animas a jugar sigueme y juguemos juntos.
All images were captured with my PJ wuildaria24 in Roblox, if you feel like playing follow me and let's play together.
¡Nos vemos!/ See you!