Hello to everyone. So far, we haven't had a chance to hang out or to exchange but here I am! Another lover of nature and cultivation, nice to meet you all!
Growing up in the country and spending the majority of your life in the city can be difficult, especially when you are used to walking around barefoot in the summer and instead of going to the market, you shop in your own garden. In recent years, I've been working hard to get back to growing my own food, I'm halfway there now, just in time for harvest.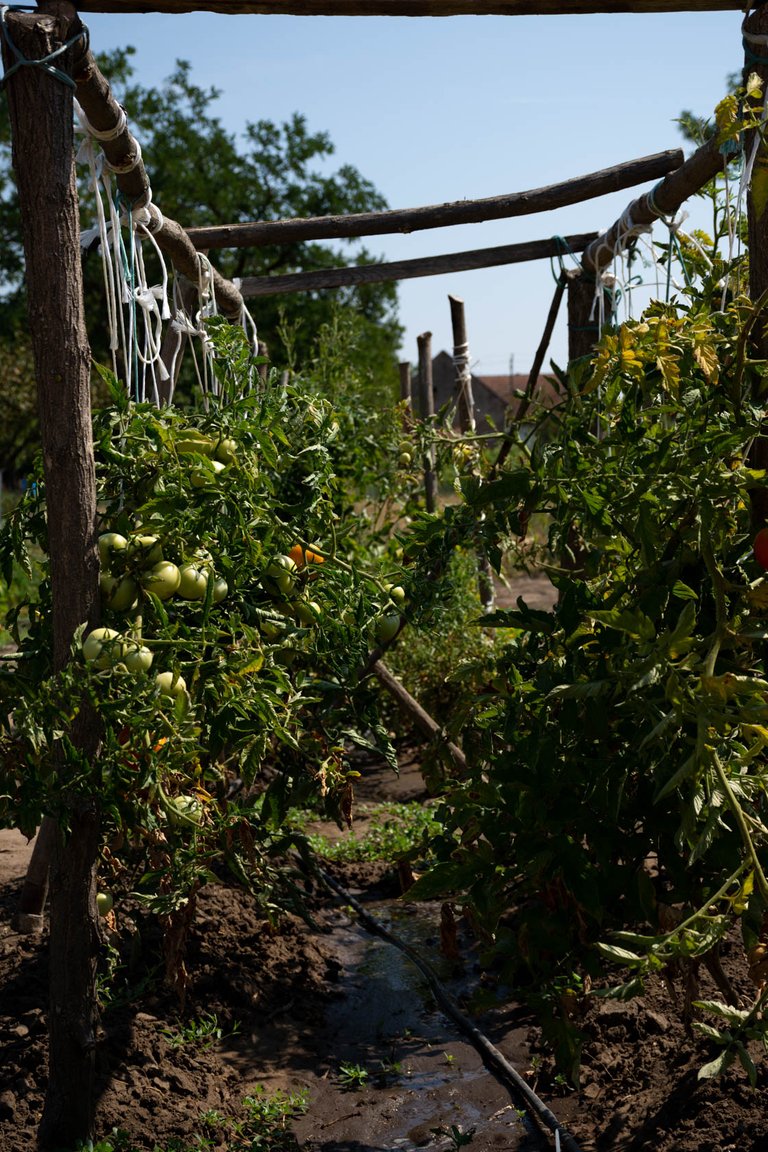 Serbia is best known as a major agricultural producer and food exporter in the Balkans, most of the land is arable and it provides greater food independence to households.
Most plants thrive in favorable climatic conditions, making farming much easier, except in recent years when summer temperatures have risen abnormally. As a result, many cultures have failed to adapt or are simply impossible to grow.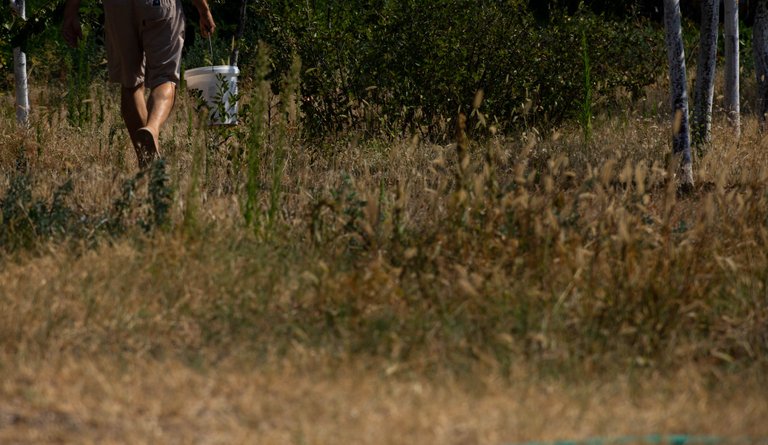 This summer, many growers have encountered irrigation issues; in some areas, irrigation is simply not feasible unless you have a garden right next to your house, doing it manually is a real struggle.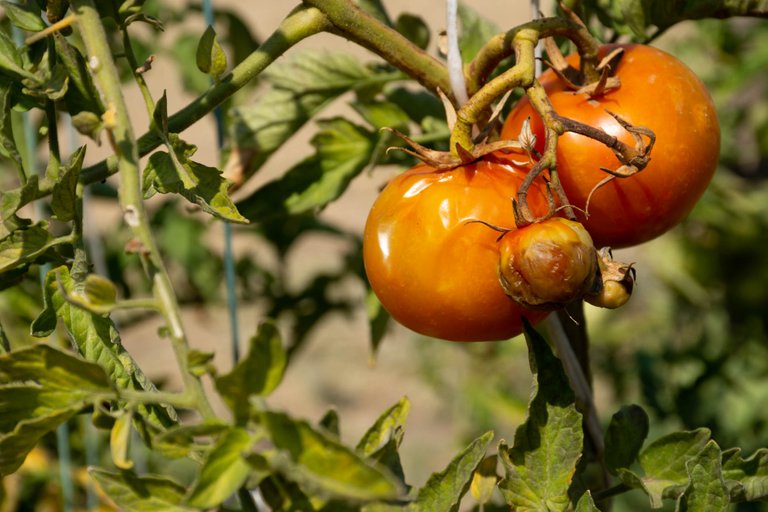 Consequences, the tomato literally boiled on the stem, unripe and useless.
Only one of the three tomato varieties planted, beefsteak, mortgage lifter, and better boy (what a name! ), only one withstood all of the trials.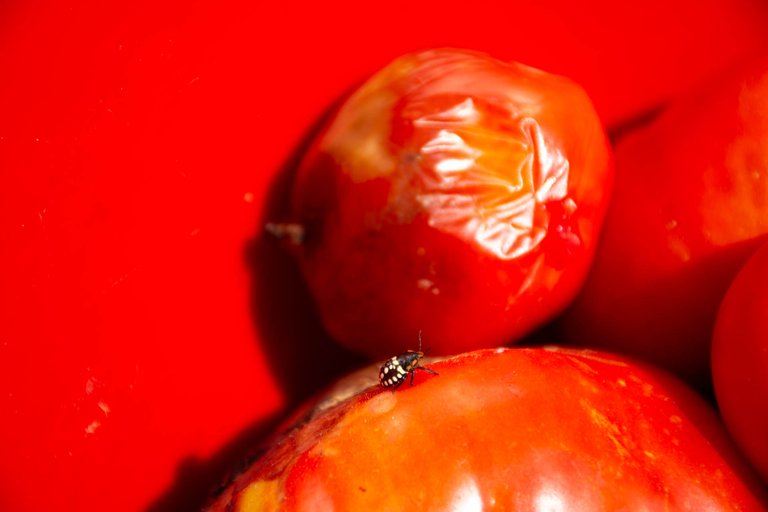 Another challenge that vegetable farming faces are the avoidance of pesticides, with all of the GMO ideal resisting vegetables on the market, using pesticides in domestic production is completely insane.
Lack of rainfall, high temperatures, and organic farming is a real titbit for small pests.
Stinkbug nymphs are the most common visitors to juicy fruits; all they need to do is damage the fruit's skin with their small tentacles, inject a drop or two of saliva, and you can throw it away!
I discovered this one while picking tomatoes; otherwise, stink bugs have several stages of development, and this pest is currently in the third.
But how can the ecosystem be kept in balance in the face of such adversity? Hardly!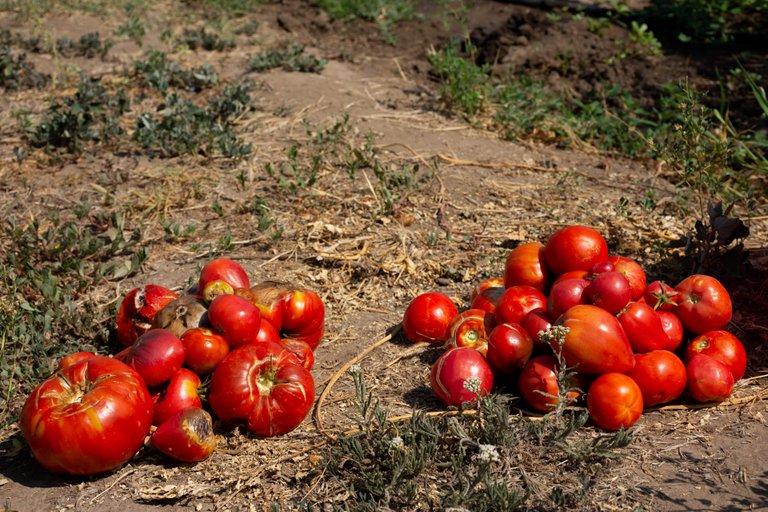 Left is for throwing away, right pile is gonna be kept!
Sad, isn't it?
And I intended to grate it, bottle it, and keep it as a winter treat.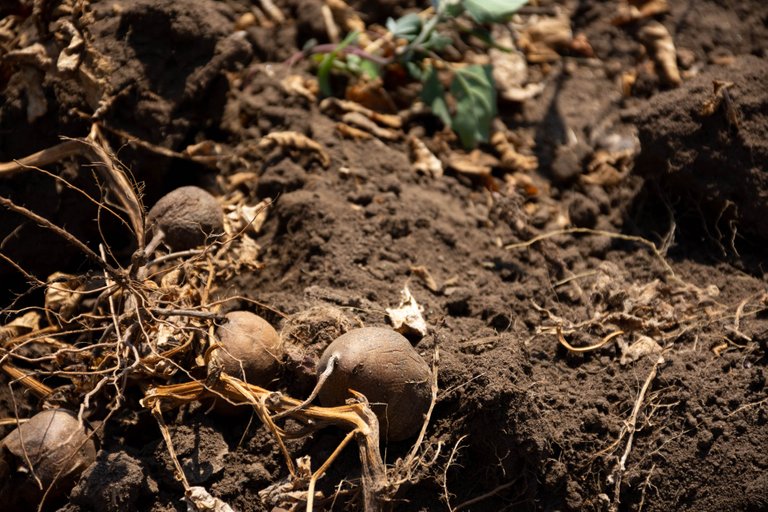 A potato that, despite being buried in the ground, did not withstand high temperatures.
80% of it will be thrown away or left in the ground to rot as manure.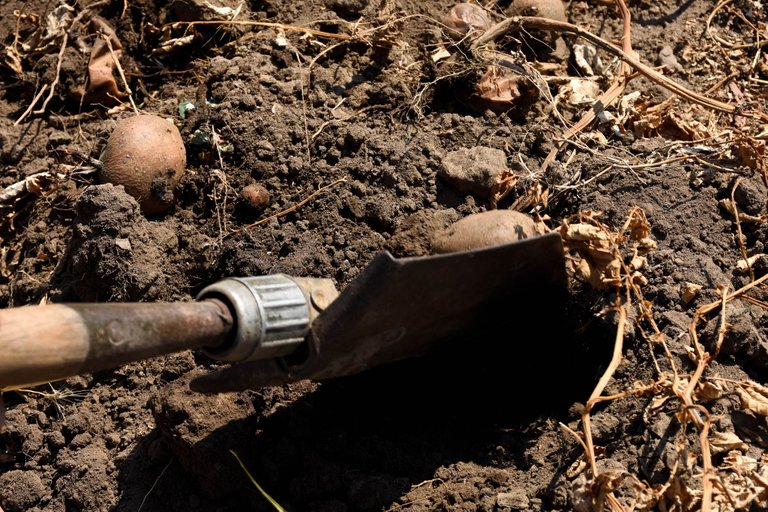 This year, many countries are experiencing food production shortages, which is the primary cause of market price increases.
I sometimes wonder if we'll be able to deal with everything we've gotten ourselves into in the hope of making life easier.
Because we suppressed organic production in the past and made it impossible to return to it in the end, the question is whether we will be successful in this or whether we will have to turn to some tropical crops in the future.