Hello, hivers and garden lovers!
Canning season is definitely upon me now!
Almost a week ago, I wrote a post about canning my first 8 pints of beans for this year. That post is here if you would like to read it.
https://peakd.com/hive-140635/@amberyooper/my-first-green-bean-canning-session-for-this-year
A couple days ago, I had my second canning session, 16 more pints of green beans. That's 2 canners full, the pressure canner holds 8 pint jars at a time. Here's the results of that work.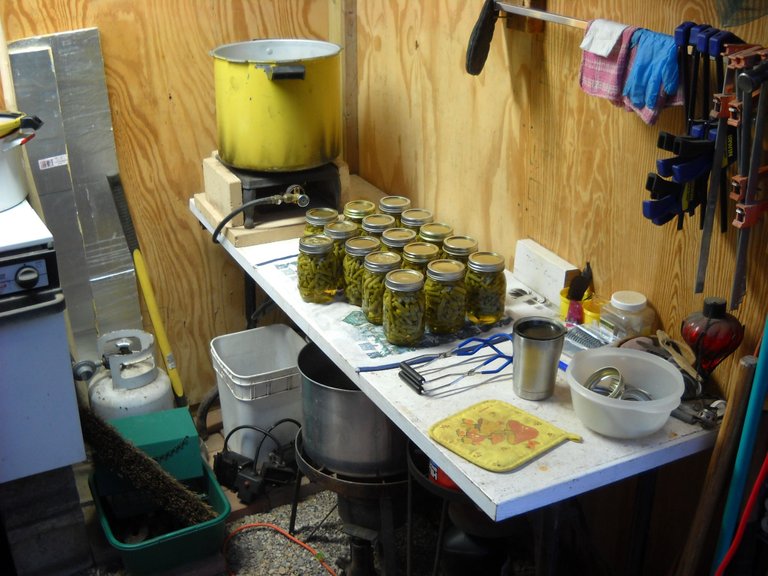 Today's task was canning some yellow squash. I had enough squash on the plants that were ready to pick, and I didn't want them to get any larger before picking them.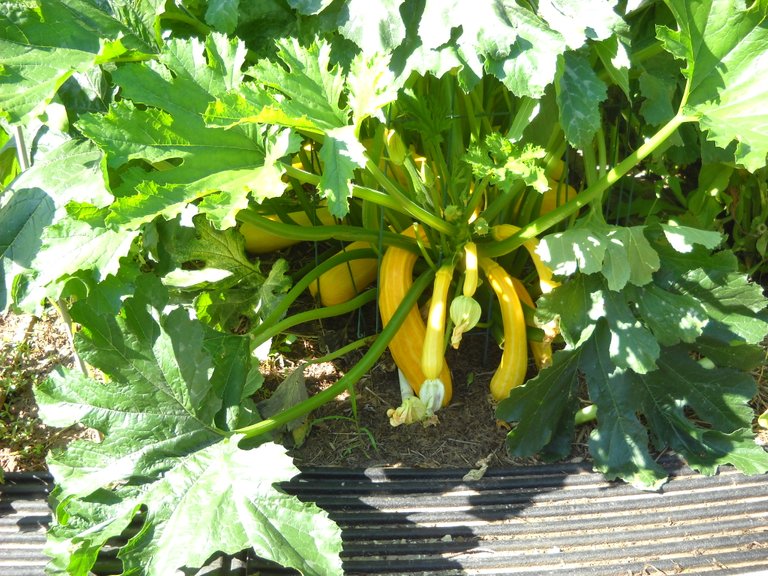 I decided to pick them and transport them out of the garden on my garden railroad flatcar, because why not, right?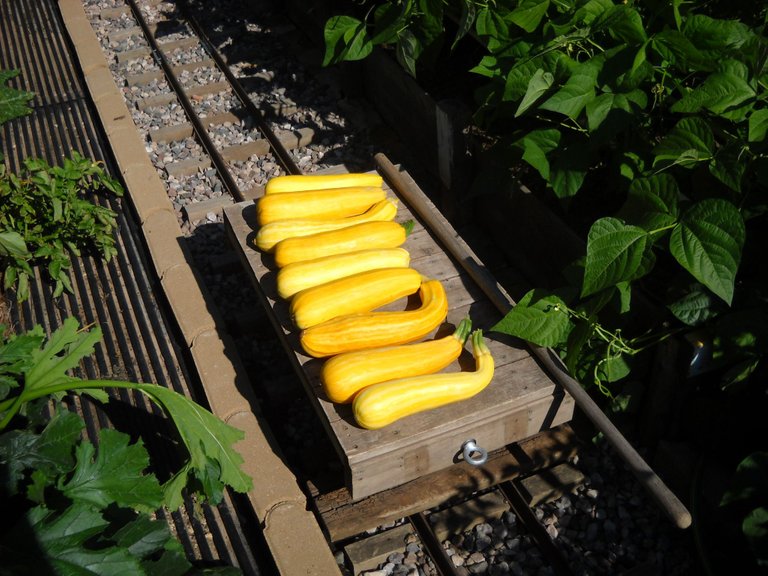 It's certainly easier than carrying them all out...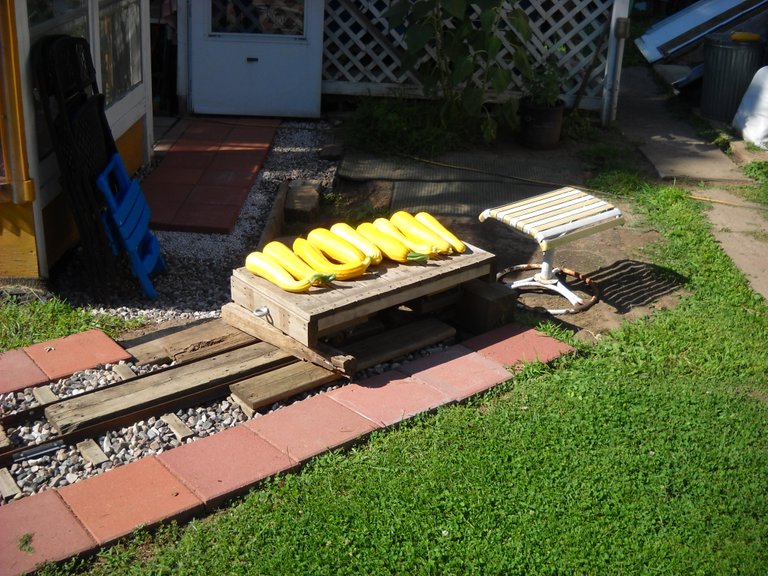 Then, into the kitchen sink for washing they went.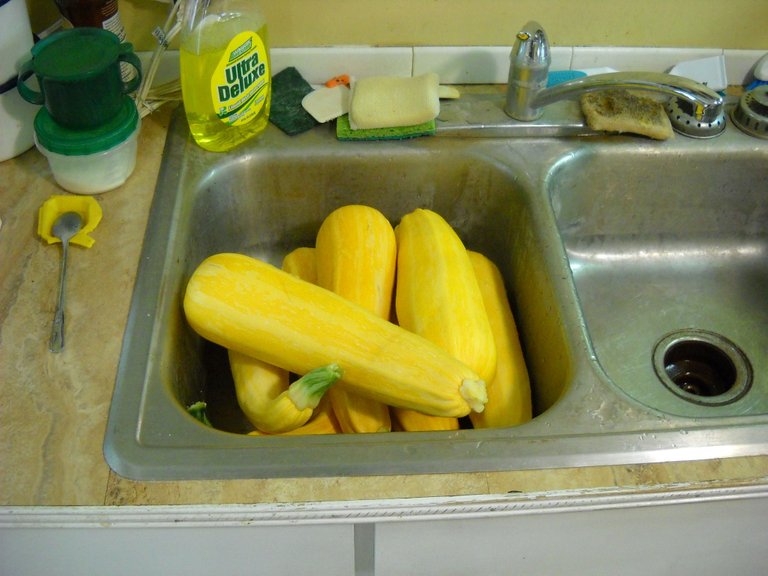 I cut the squash into chunks for canning. It can be a bit tricky filling the jar and not leaving too many empty spaces in the jar, but I usually get the jars filled fairly well.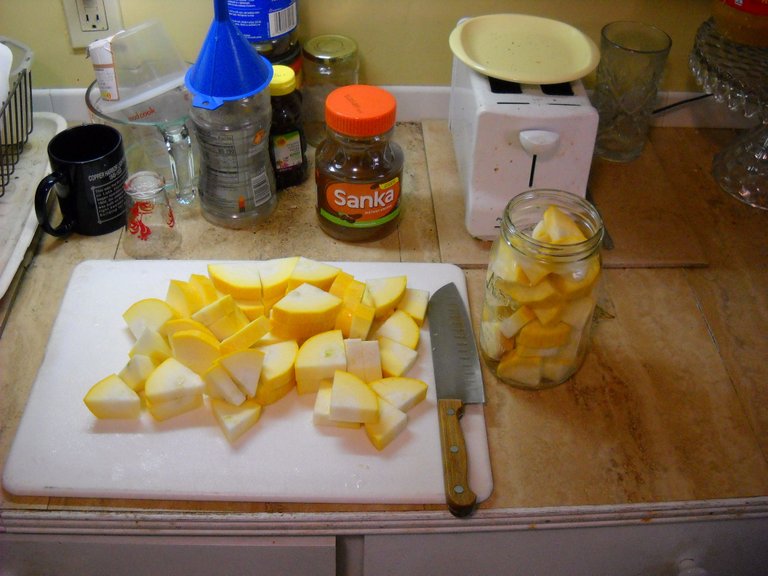 I use the cold pack method for most of my canning, which means putting the veggies in the jar uncooked, and then heating up the jars and the contents before putting the lids on the jars and putting them in the canner. There's hot water in the bottom of the pot, and I pour hot water into the jars to fill them up and to heat everything up. I heat up the lids in a pan of water at the same time so that they're ready when the jars are ready. I use wide mouth quart jars for squash because it's easier to fill a wide mouth jar with squash chunks than a standard mouth jar.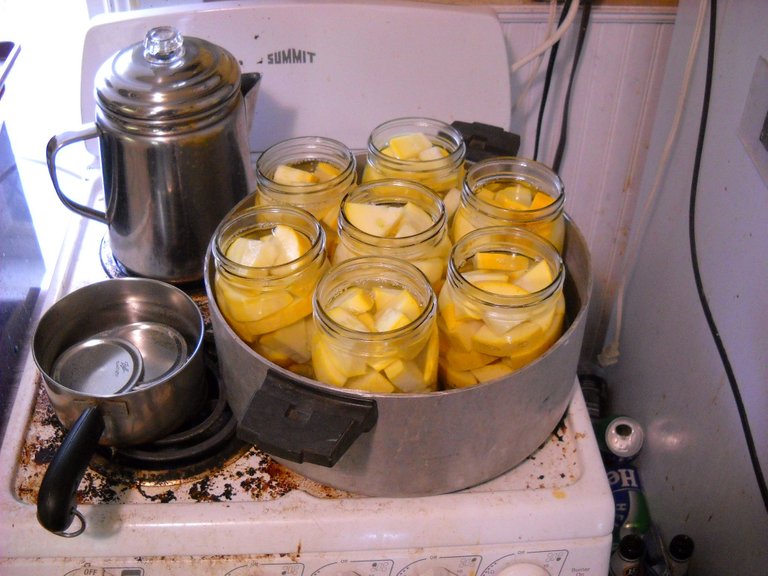 The recommended canning time for summer squash in quarts is 30 minutes at ten pounds pressure in the pressure canner.
I ended up doing 2 batches of jars today from the squash that I picked. My pressure canner holds 7 quart jars at a time. Here's the result of those 2 batches, cooling off in the greenhouse canning area. The jars are not quite as full of squash as you might think they would be because the squash chunks shrink when they cook in the jars during the canning process.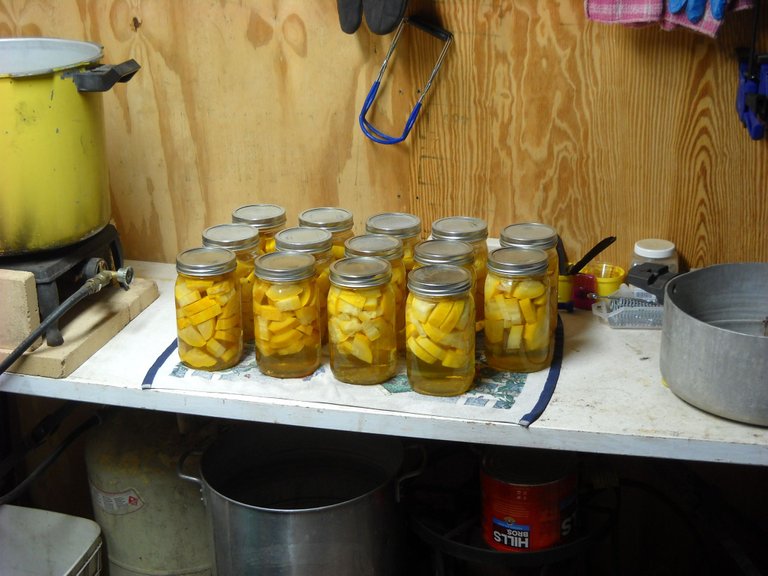 I can the squash to use for my cooking in the winter, I mostly add it to my crockpot stew as a filler. Summer squash tends to be bland tasting by it's self, but it picks up the flavors of the other things that you cook it with, so it works well in a stew.
That's all I have for this post, thanks for checking it out!