Hello, hivers and gardeners!
I use the standard metal tomato cages to support my tomato plants as they grow. All of my tomato cages are the heavier wire ones, I replaced all the cheap ones over the past couple of years. However, even the heavy wire cages don't hold up the plant very well once the plant gets big. The weight of the plant can pull the cage over, especially when it's windy. I've tried a couple of different ways to hold the tomato cages up once the plants get big, with variable results. The method that I use now seems to work the best for me.
I start by pounding a couple of steel T posts into the ground at each end of the row of tomato plants. Since the rows are longer than usual this year, I also put a T post in the middle of the row. I try to line the posts up so that they're at the outer edge of the top of the tomato cages.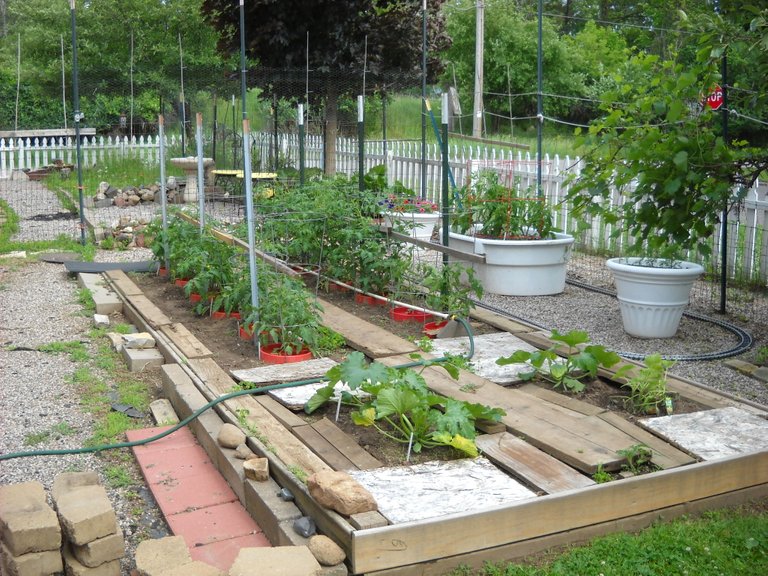 The next thing I do is to run a stick, such as a 1" by 2" through the top of the tomato cages. Then I fasten the stick to the T posts with some wire.
This year, I'm using nylon wire ties to hold the tomato cages to the stick. In the past, I've used wire or twine for that. This keeps the tomato cages from falling over.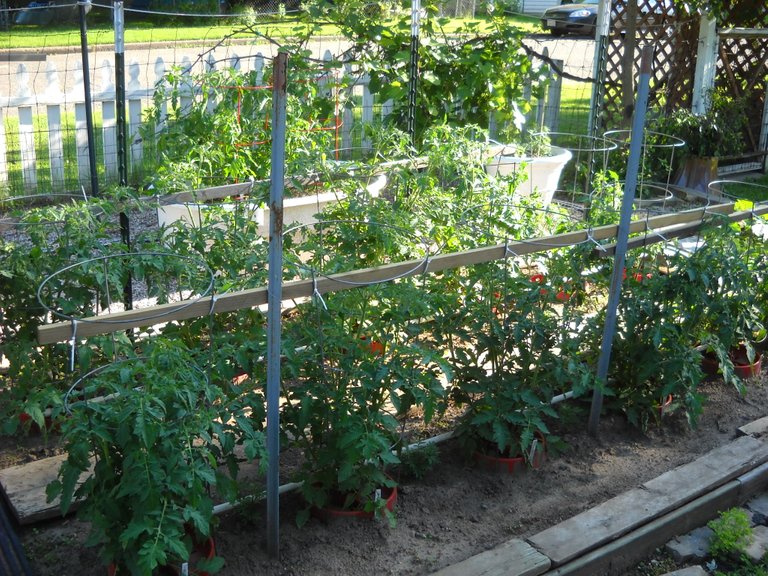 I didn't have any sticks that were long enough to hold up the entire row, so I had to use a second stick for the row.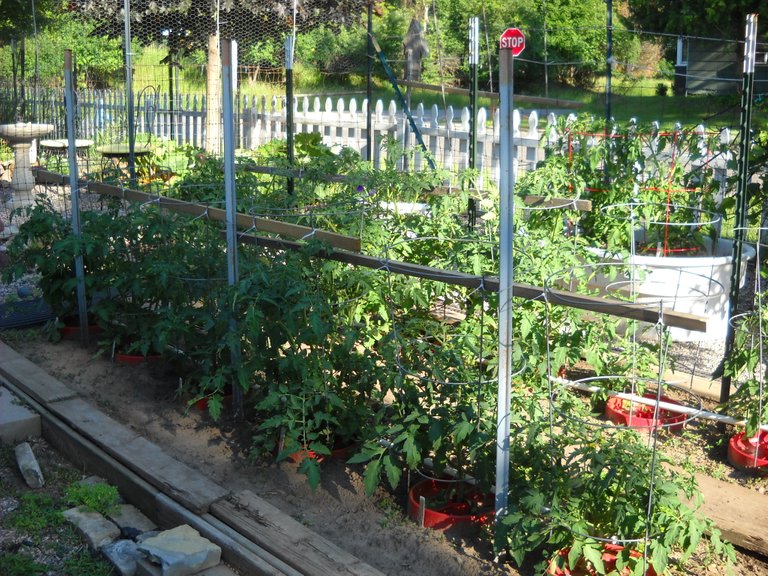 I started on second row of tomato plants.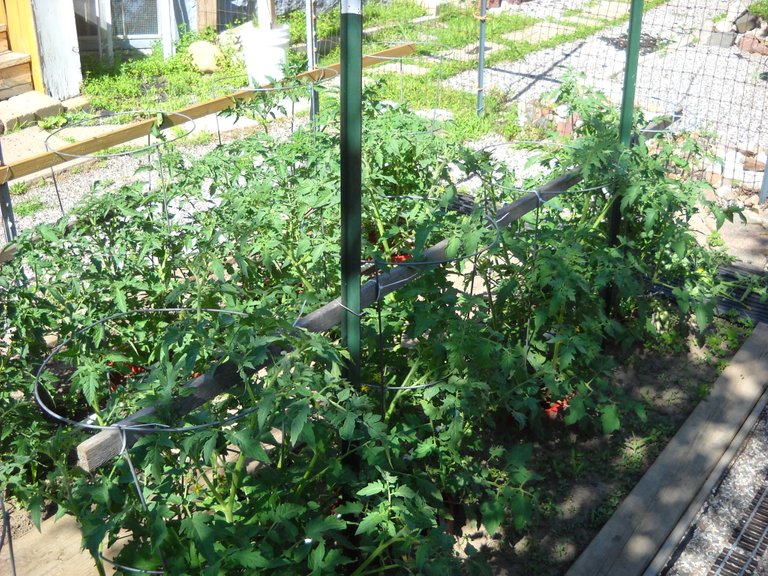 I need another stick to finish this row. I got one cut, but I didn't get it wired in place today. It won't take much work to get it finished tomorrow. I could have finished it today, but I had some other things I wanted to take care of.
That's all I have for this post, I hope you found it interesting!