Last winter I borrowed a few sunflower seeds from the bird feeder in our garden and planted them. No surprise, a few of them turned out very pretty so far. To my astonishment they are not all yellow.
If any of you know anything about these types of sunflowers please let me know.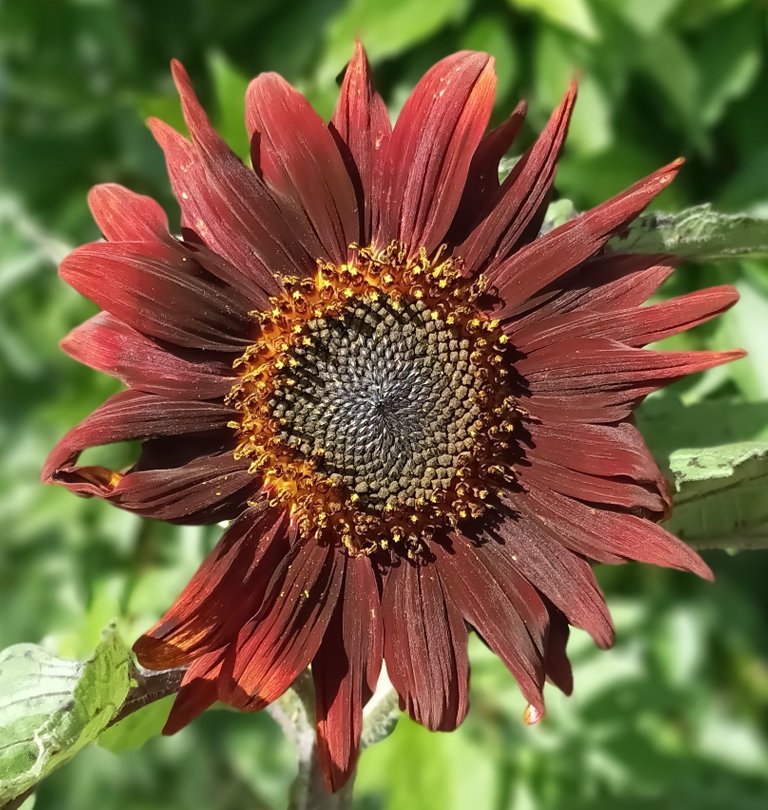 This one turned out a pretty dark red.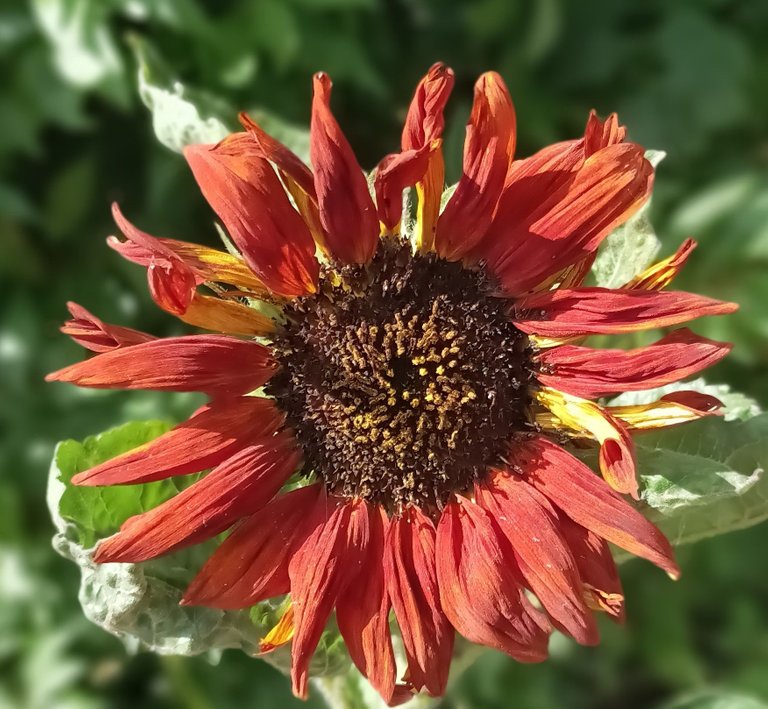 This one has a few yellow parts still in it. I wonder why the "corona" is not as thick with leaves as the other red one or the yellow ones I knew so far.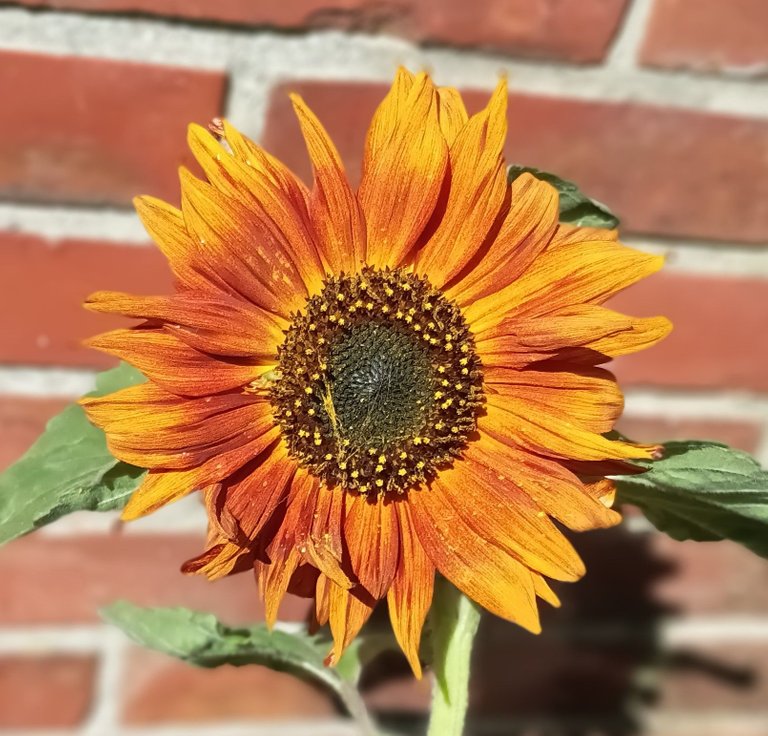 This one I found next to the bird feeder, a seed must have fallen down and it survived long enough for me to be recognized as a sunflower so I didn't cut it down with the surrounding grass and look how it turned out.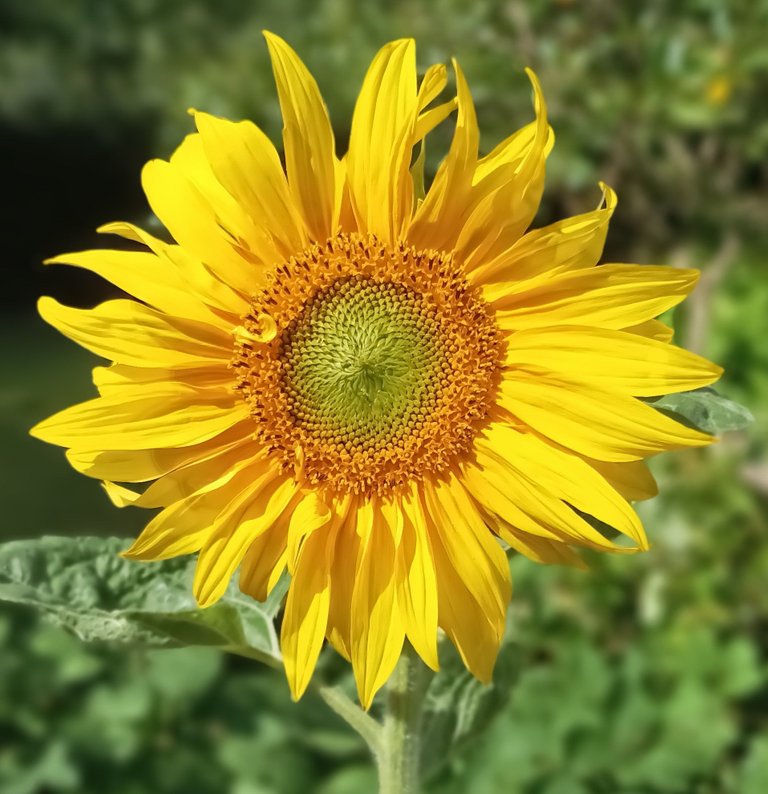 I have a few of those, the normal yellow ones.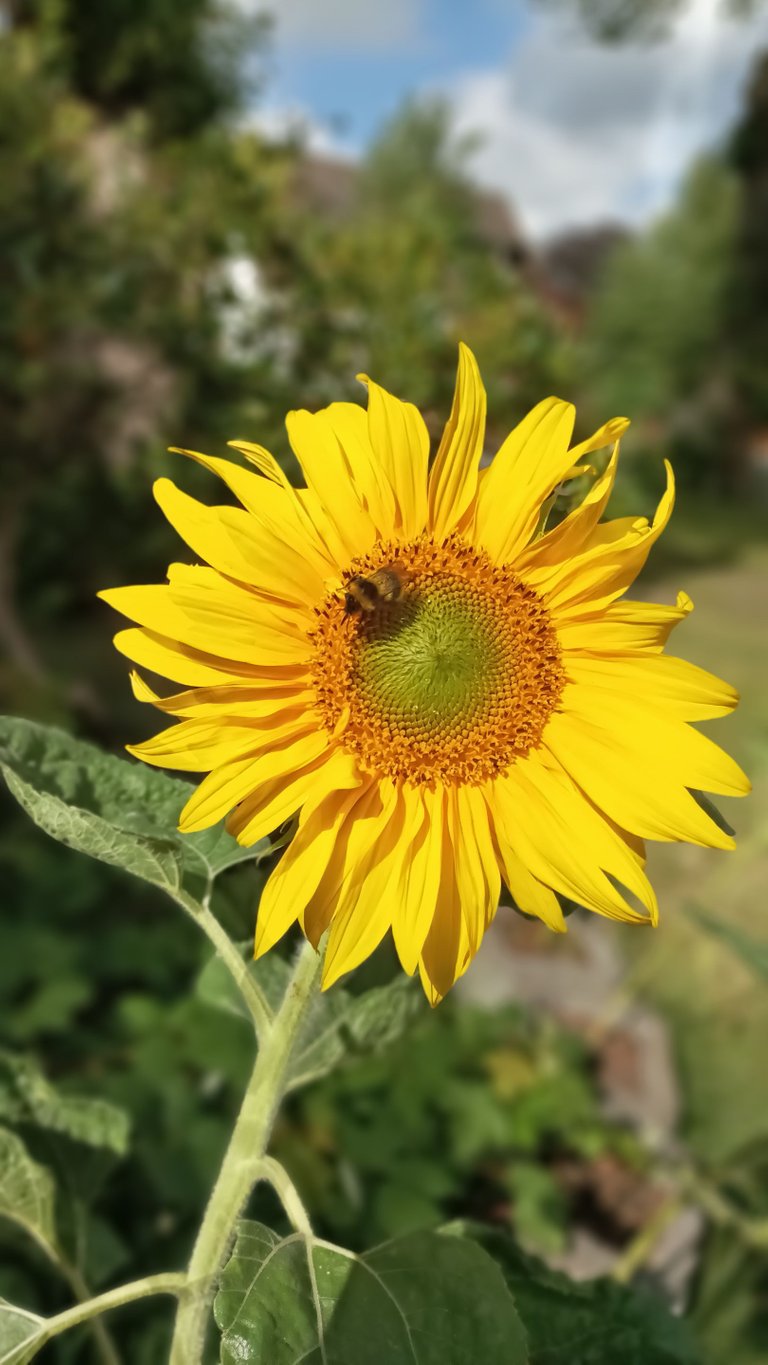 They are frequently visited by all kinds of insects. While observing them I found they are very organized when it comes to sunflowers. Starting at a random point they circle around but not more than once before switching to the next flower.
The sunflowers themselves help by opening slowly (it seems to take days) one pollen ring at a time. In combination with the insect movement it assures complete pollination.
---
I hope the red and orange ones produce some seeds so I can cultivate them more directly, I'll keep you posted.