Hello and greetings🙏 to all hive gardeners, readers upvoter, and community supporters. thank you to you all. And @riverflows the domine.
here is my garden update for august. there is not so much going on here. many plants are struggling with the windy weather. as I mentioned we are right next to the sea.
The tomato plants look like they are tired of the wind. Some sugar-pod peas or snow peas are blown down. the pumpkin and squash never sprouted. yet there are still many things that make us feel good. harvesting sweet peas, berries, rocket, kale, and different herbs give satisfaction. when I come back from work the flowers all around take away the tiredness. spending some time and enjoying myself with them refills my energy.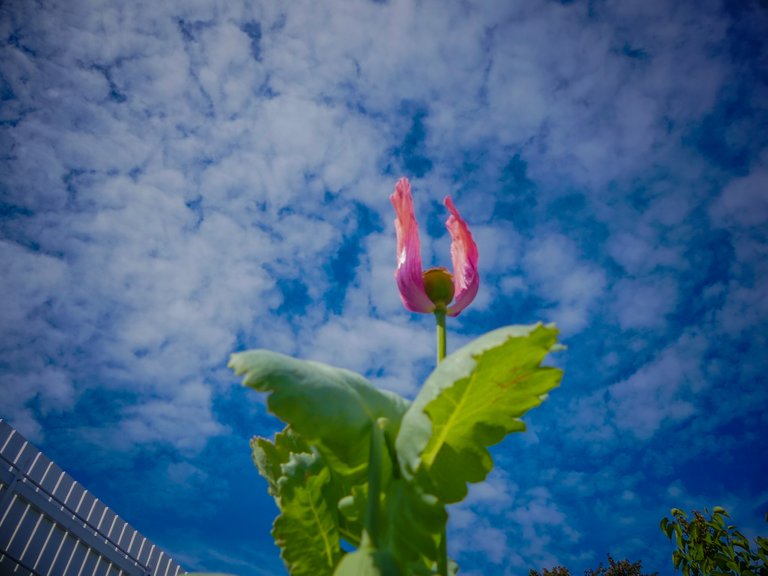 a garden angel..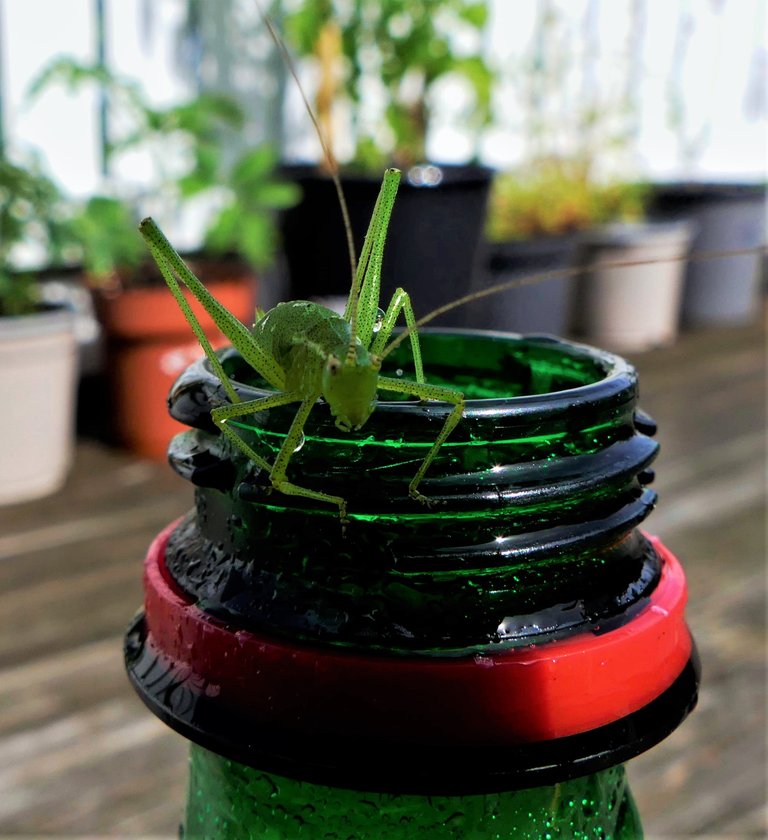 a selfie to say welcome to the garden.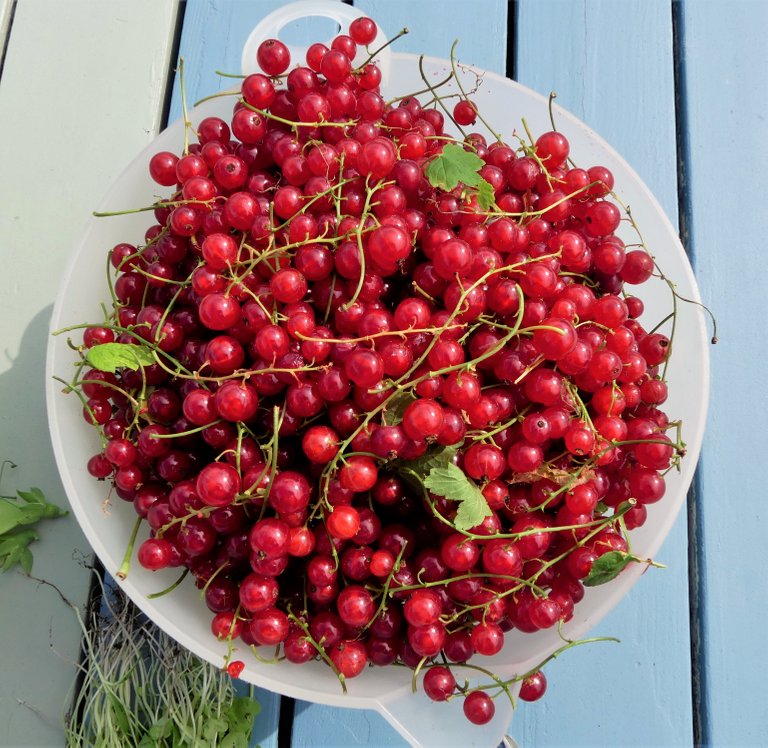 The final harvest of red currants.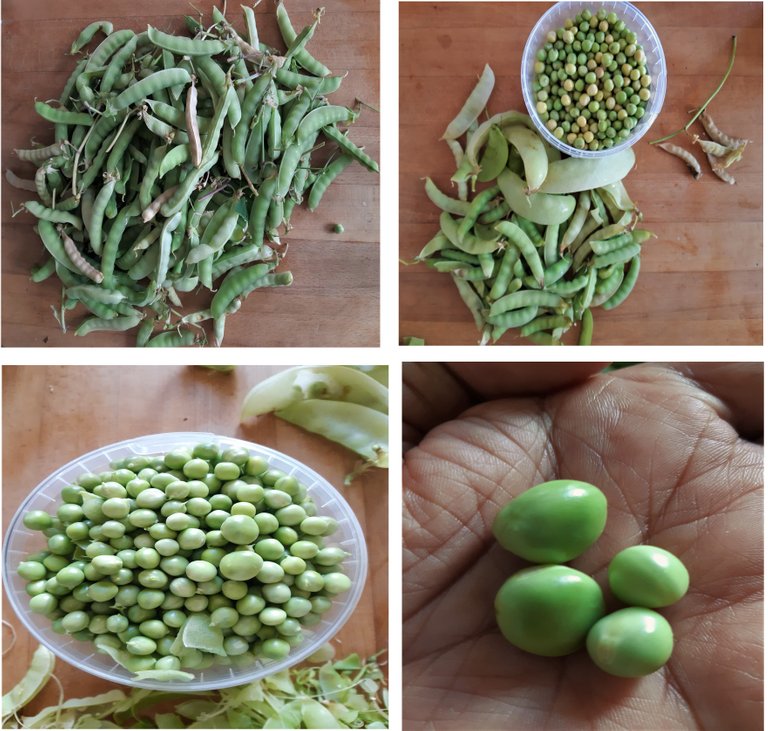 After months of eating lots of young pea pods, we now harvest the peas daily.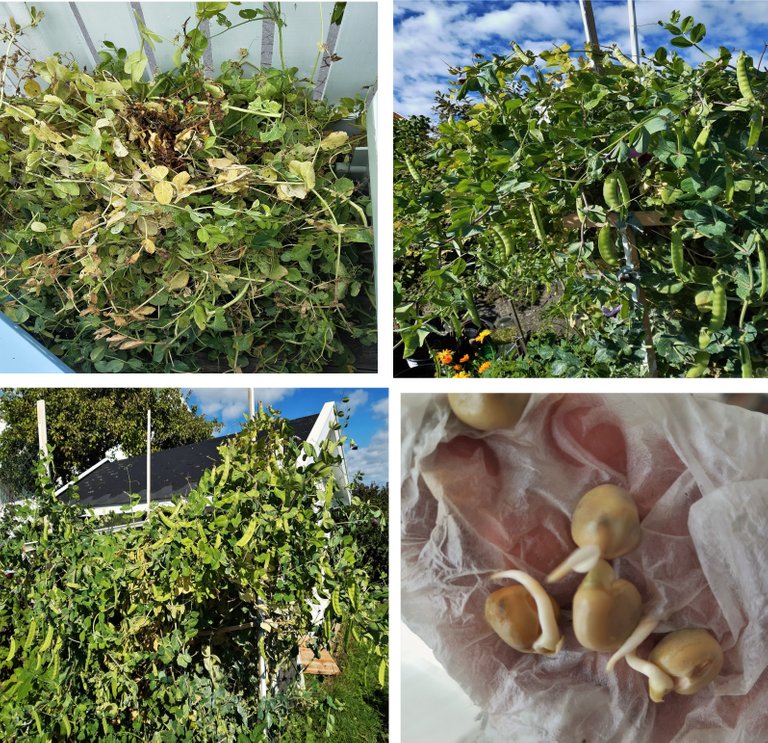 I cut down many dry pea plants, and while there are still some left, I sowed some new ones in hopes of a late-season harvest.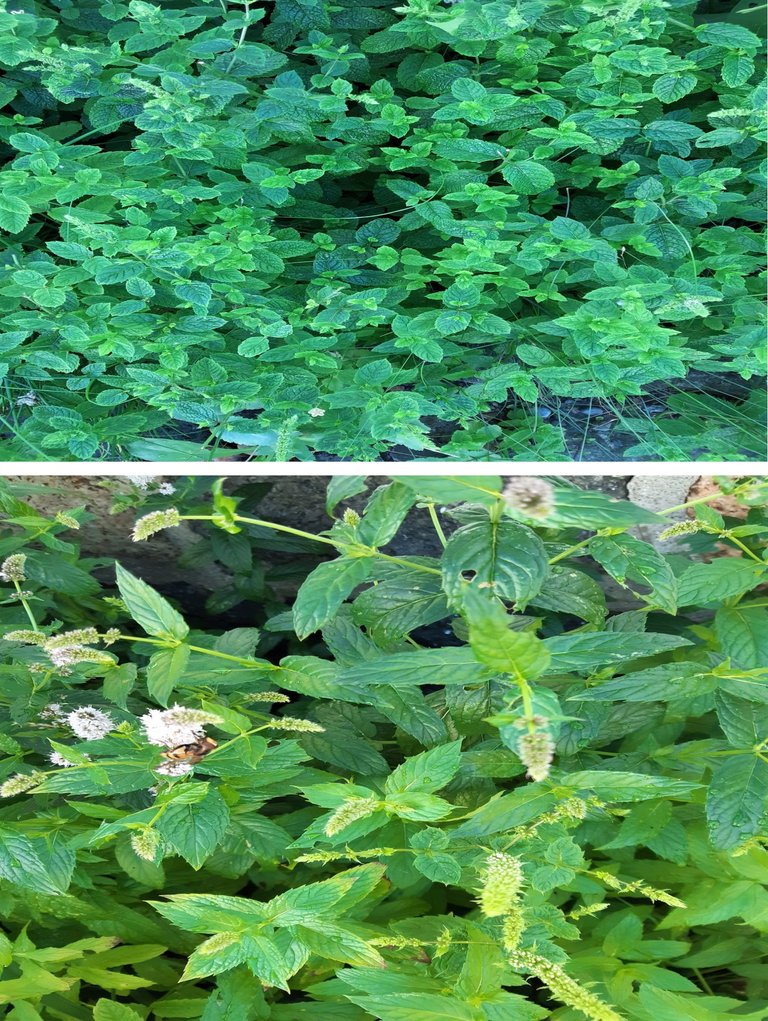 Lots of mint beside the front door- we use it for tea and drinks, especially in lime soda, as well as making different sauces, dressings chutneys, raitas, and flavors for rice. Soon we will hang and dry some for winter.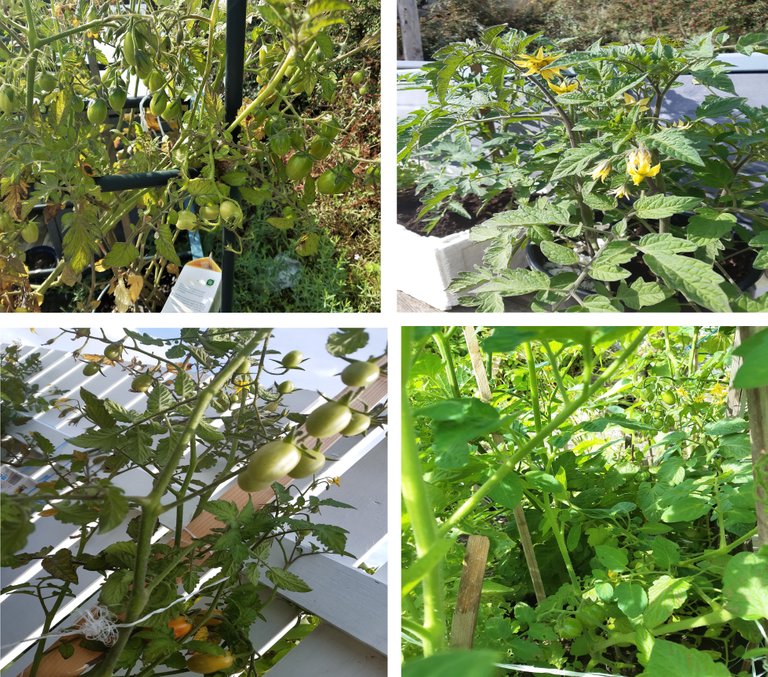 Lots of cherry tomatoes are coming, but the bigger tomatoes are still flowering so we don't know when they will mature but we have patience.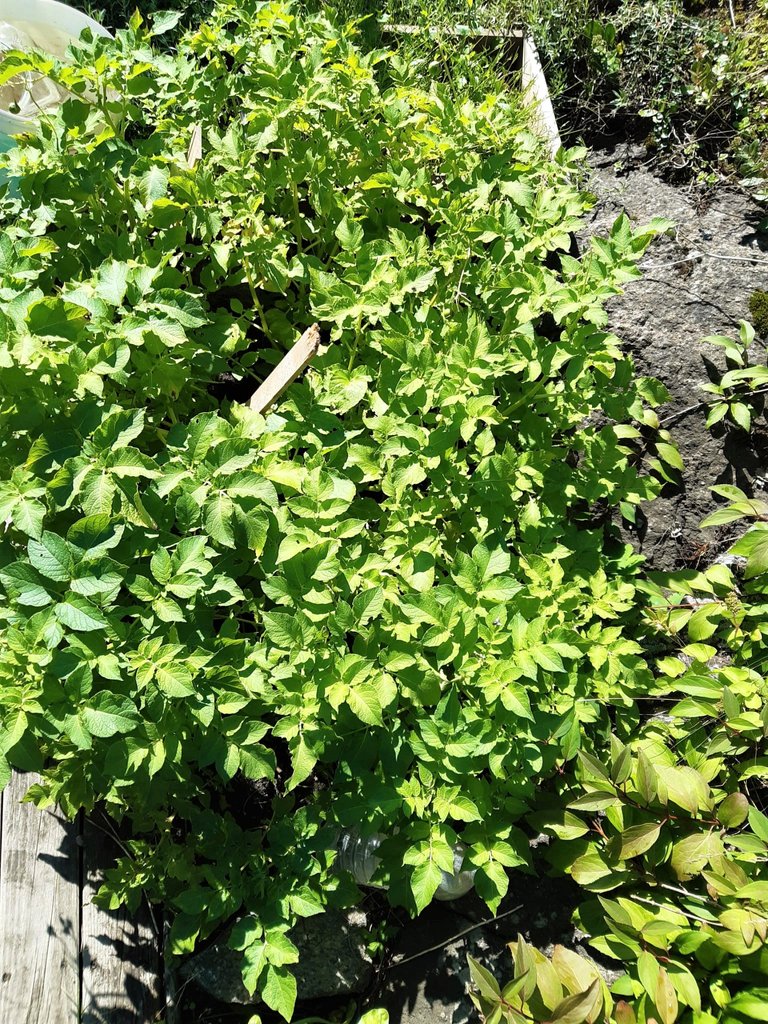 Potatoes are coming along nicely. they should be ready by the end of September

Cherries and red currants found their place in the freezer corner.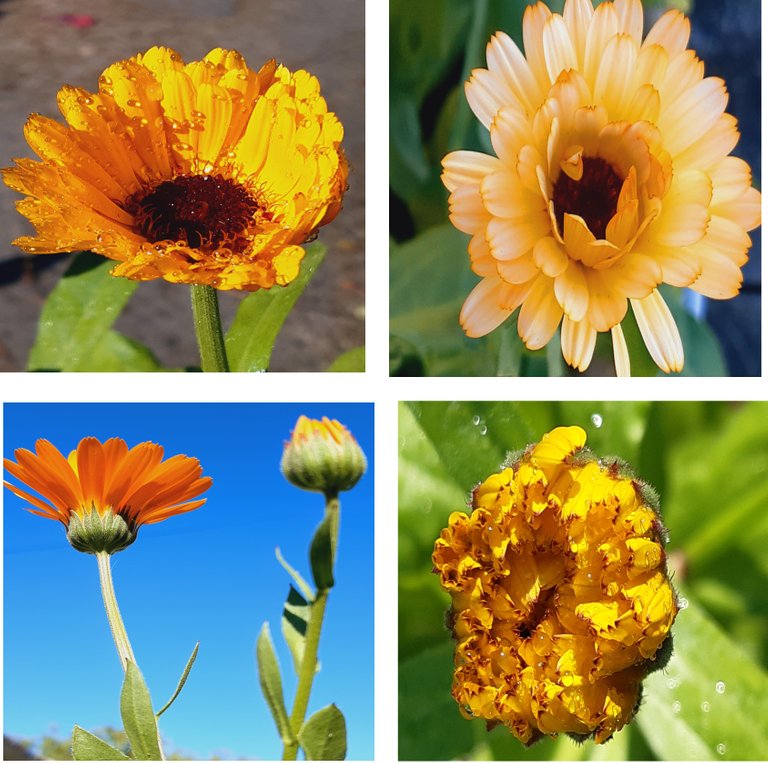 Finally, all over the calendula shows a range of warm colors. they were late but should last well into autumn.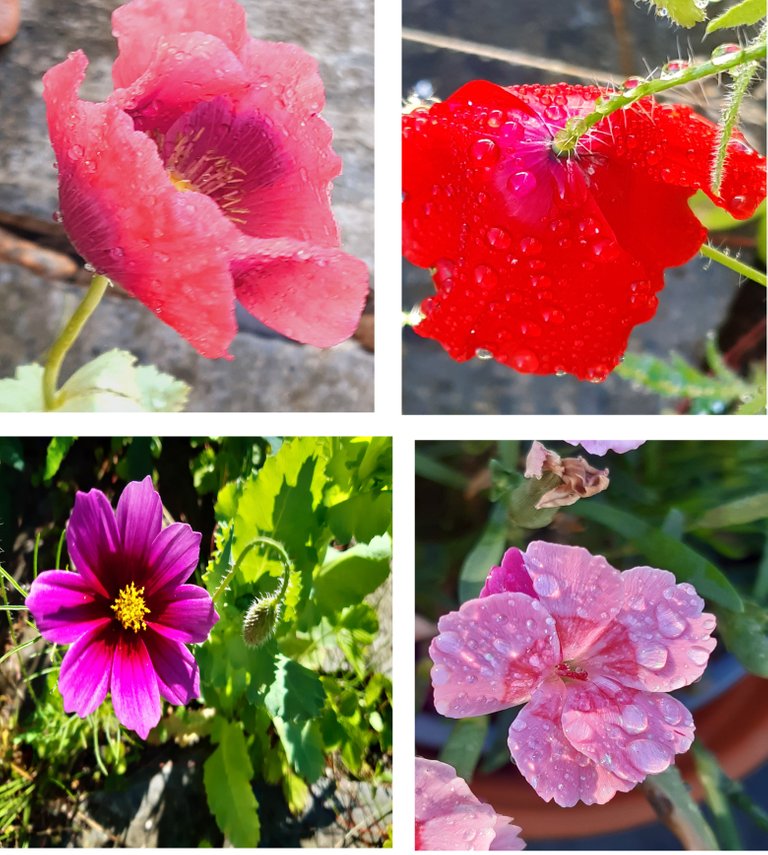 poppies and kosmos are literally all over our entrance. they thrive in the small spaces between the slate slabs so we have to watch where we step. some of them we have sowed but most have sown themselves last year
After flowering and seeding, the chives dried out so I cut them back. now they are revived with new shoots.
A few green beans are now flowering. the first ones were crowded out by the peas so these are the second sowing.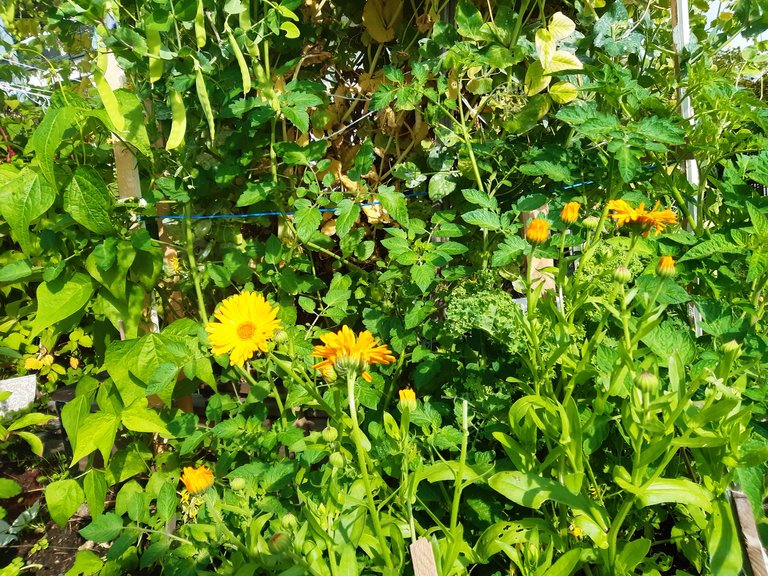 Here there is no system. everything wants to grow together tomatoes, kale, calendula, and green beans coming up under the shadow of pea plants.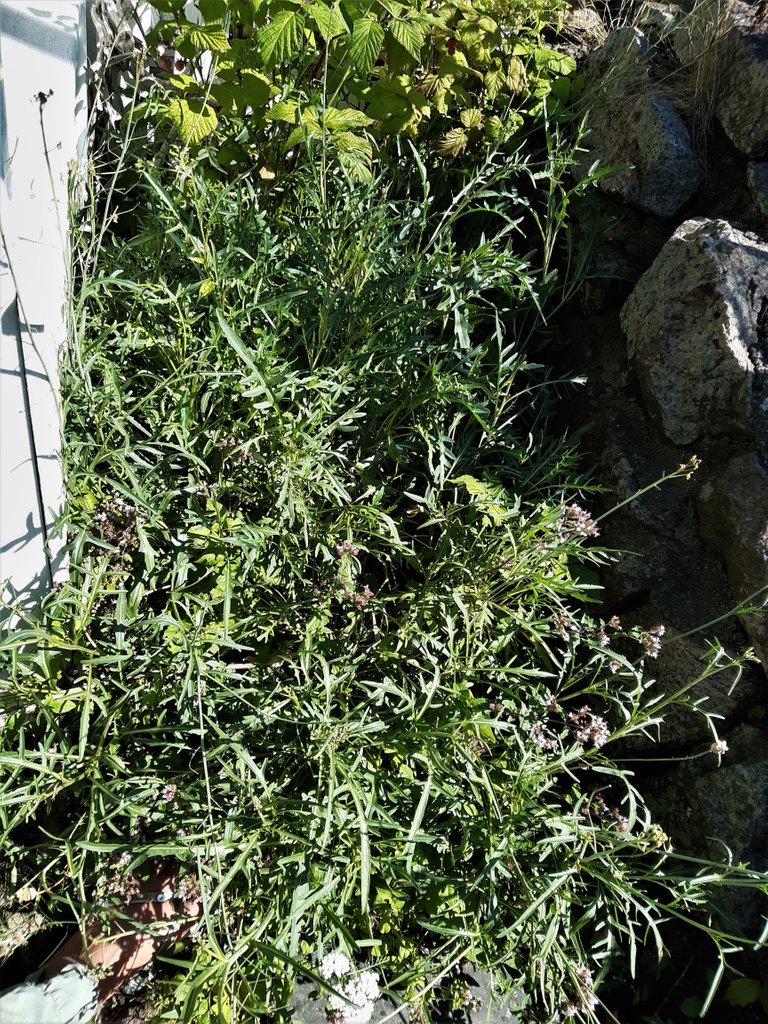 Rocket is growing like a weed spreading all over the place. it is good they are in a very enclosed area.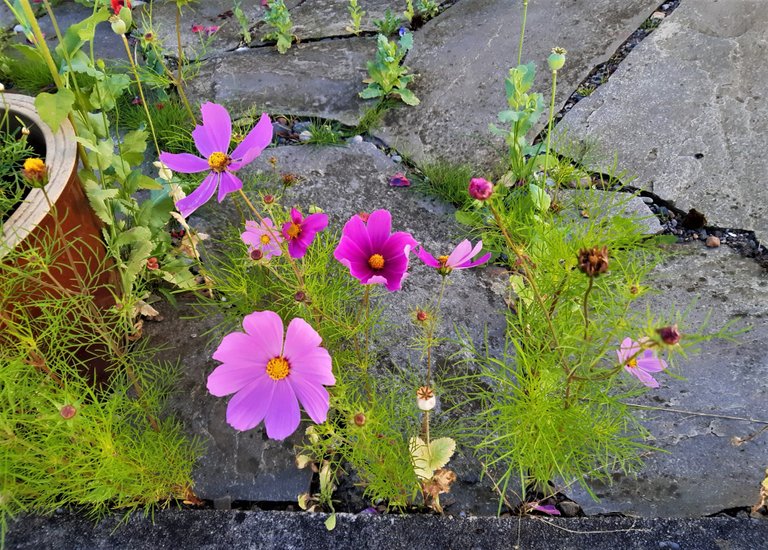 Kosmos flowers thrive in between the slate slabs of our entrance.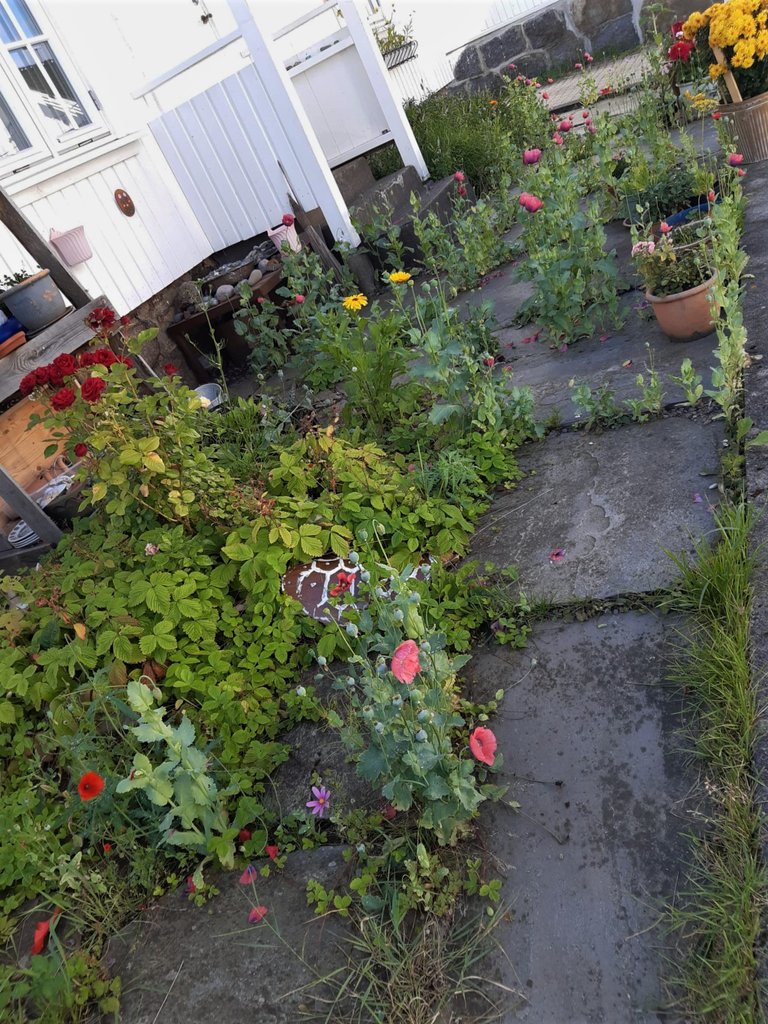 The front looks like this when coming back from the garden. some visitors are perplexed and think it looks messy while others find it fun and fascinatingly alive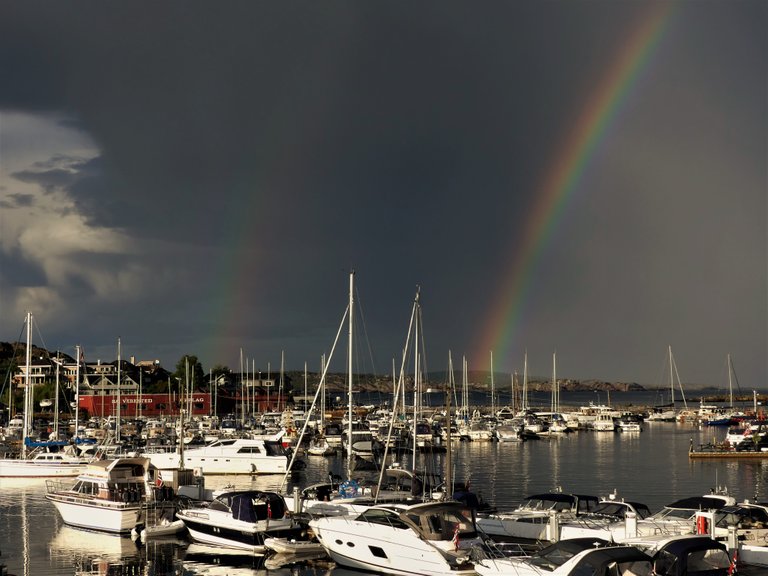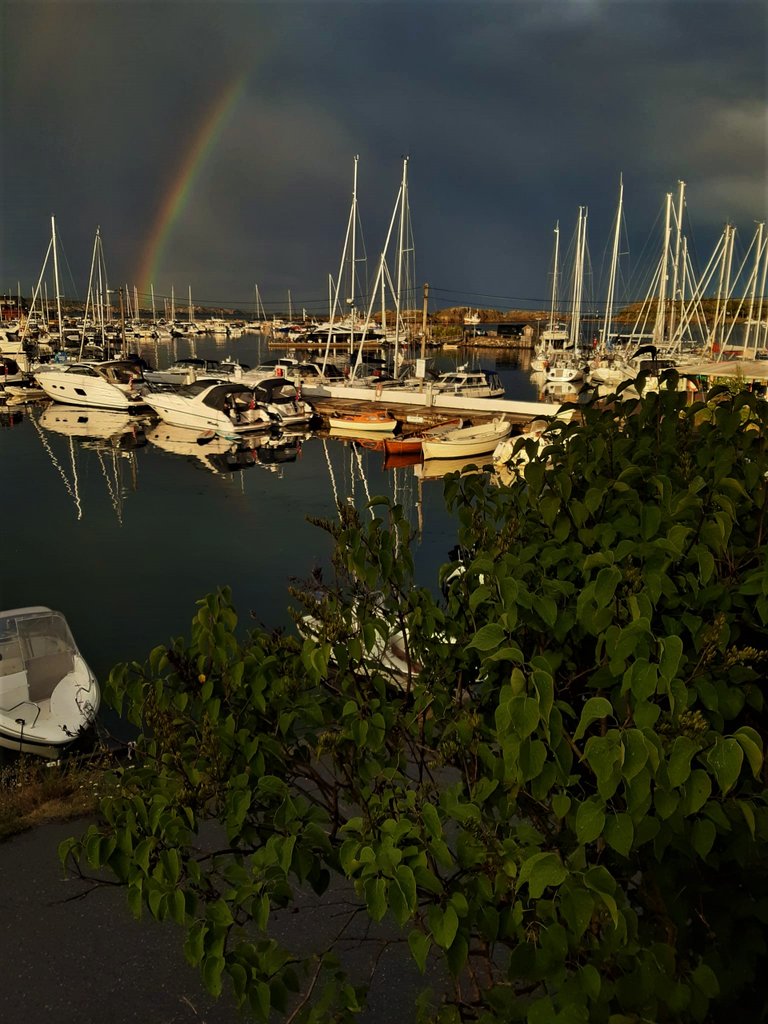 It has been quite dry in July but now in august, it is raining a lot. occasionally when the sun suddenly comes out is quite a scene. from our garden, this is the view of the harbor and a wonderful rainbow.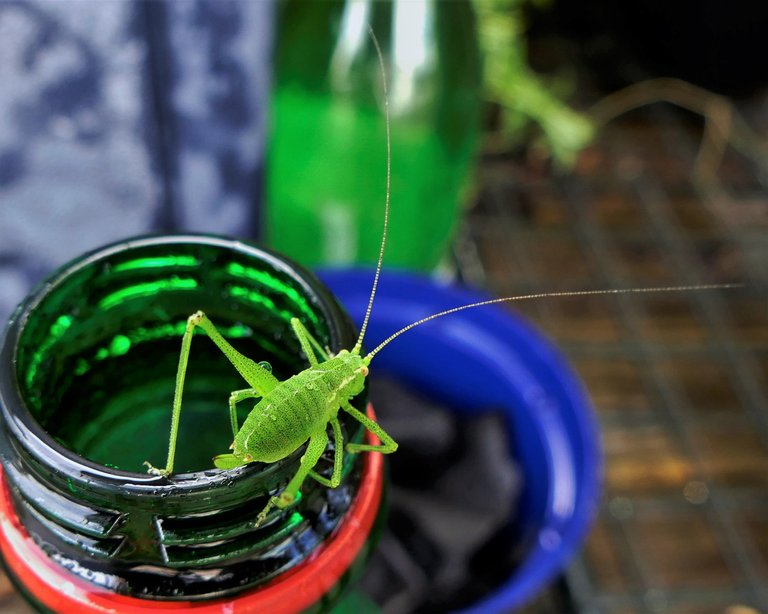 Now it is time to say good night. sweet flowery dreams. thank you for today.