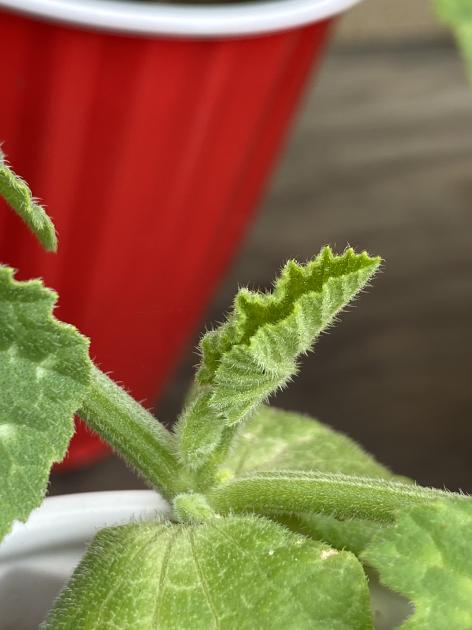 Hey everyone! Im so excited to have some content other then cannabis. Being so laser focused on the same topic really can be a drag. I would recommend to everyone to at least try to go outside your bubble, and introduce yourself to a whole other community. If you are not posting in any community, then why not? If you are posting about your garden, then post here in Hive Garden. If you are a gamer, then post to Hive Gaming. Or what about something a little more niche, like cannabis? Yes, there is a community for that too! Like to take photos? Check out this community. This is a great way for you to get noticed, and interact with other like minded people. No one is above that. If you think you are, then maybe Hive is not the place for you.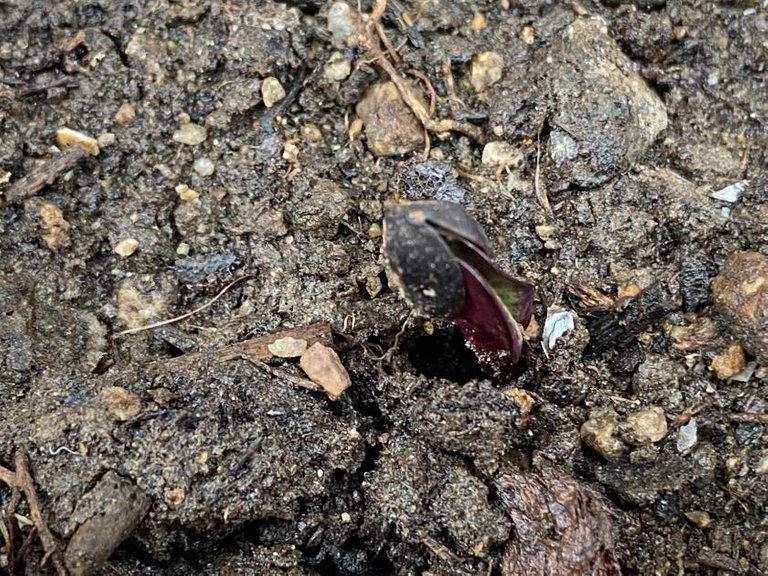 ---
I was wanting to get a Hive Garden post out last week, but obviously that did not happen. So I will pick up where I left off.
So for those just tuning in, a few weeks back I found some watermelon seedlings growing in my compost. So I decided why not keep them, and start a garden. Since doing one at home is not an option due to lack of sunlight, I am starting one here at my job. My boss thought it was a cool idea, and gave me some Giant Sunflower, and Glass Corn seeds. So I put them in a wet paper towel, and enclosed them into a plastic baggie. As you can see above, I had great success!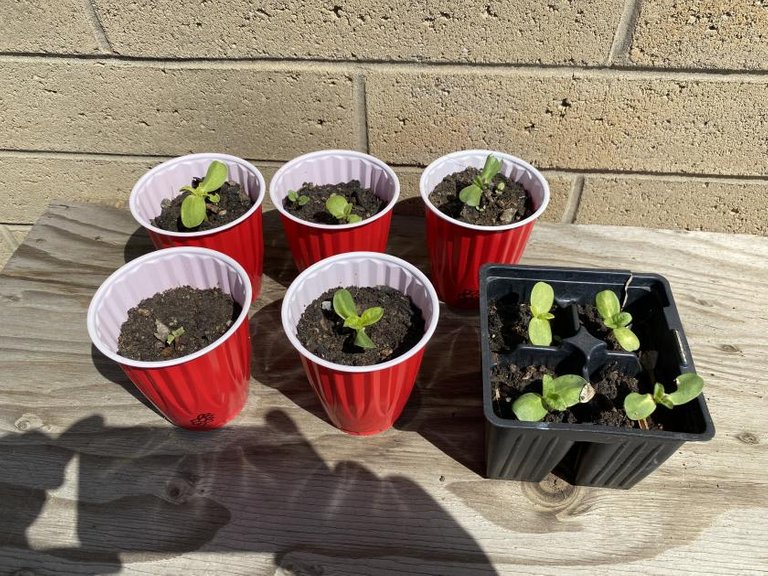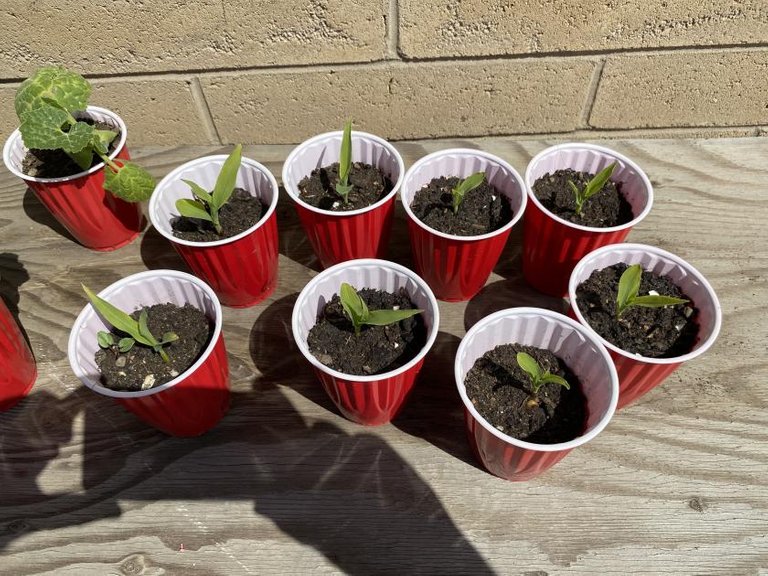 ---
Fast forward a couple weeks, and now I have some nice seedlings. He want a few on the side of the office so we can look out, and see them. I also want to do a few more in the front, and see what I can do. Here in the next few days I will think of what I will add. Perhaps something I can make Salsa with, but we will see, and Ill keep you posted on that.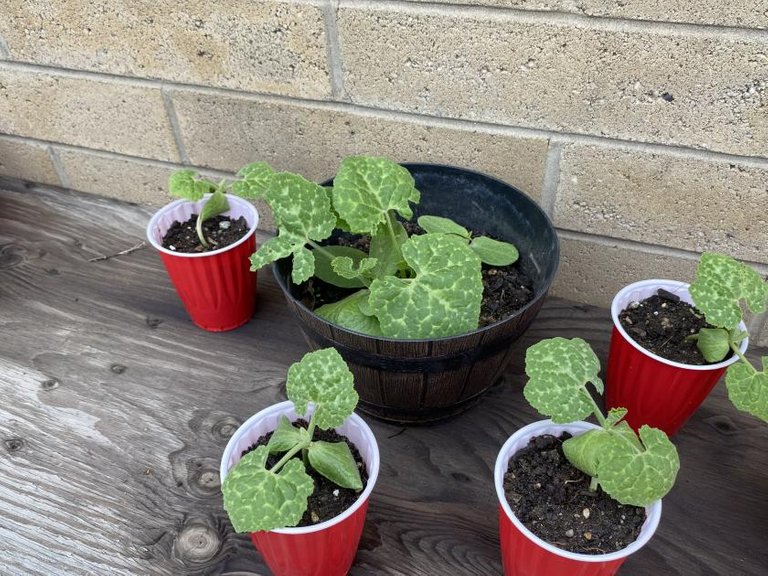 Here are the Compost Melons, and they have been wanting to be transplanted for the last week, but I have been lacking on that.
Especially this one! Since I planted the seedling when it was still attached to the watermelon piece, some other seeds decided to pop out. There is actually a total of 4 watermelon seedlings here. That's not all....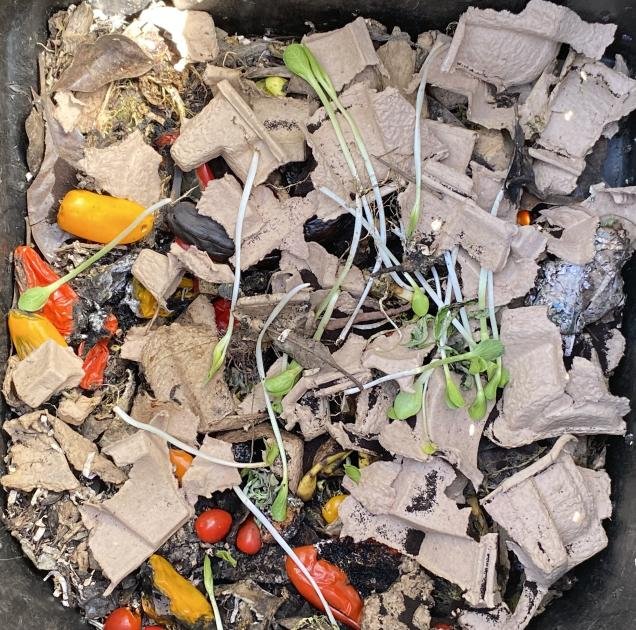 Watermelon seedlings have been popping off left, and right in the compost! This is why it is best to not put seeds in your compost, unless you want to grow something lol. I even thought about starting the corn, and sunflowers this way, but I opted to do it the other way. However I did place the plastic baggies in here on top of the compost. That worked very well too. Heck as you see I have Chili's, and Cherry Tomatoes in there, perhaps that is what I will be adding to the garden soon.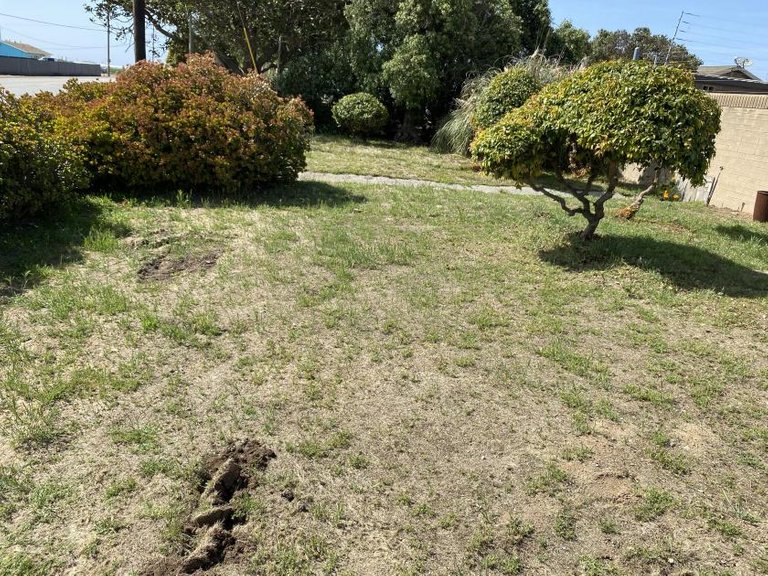 So choosing the spot to place the garden was not difficult.
I then dug up the dirt to get rid of the grass. This is something I am not so sure if this disrupts the biology. Was this a mistake? Please let me know in the comments.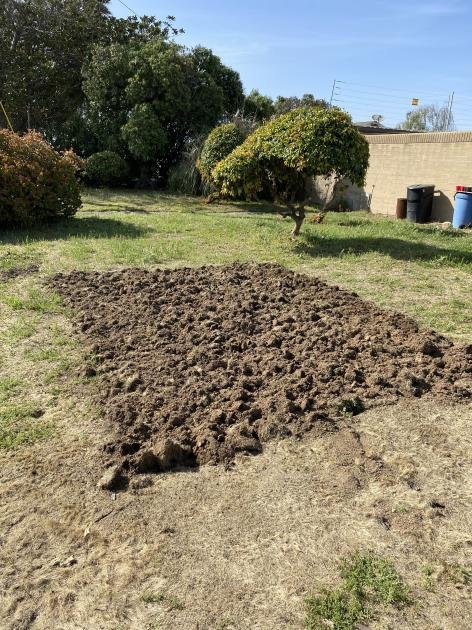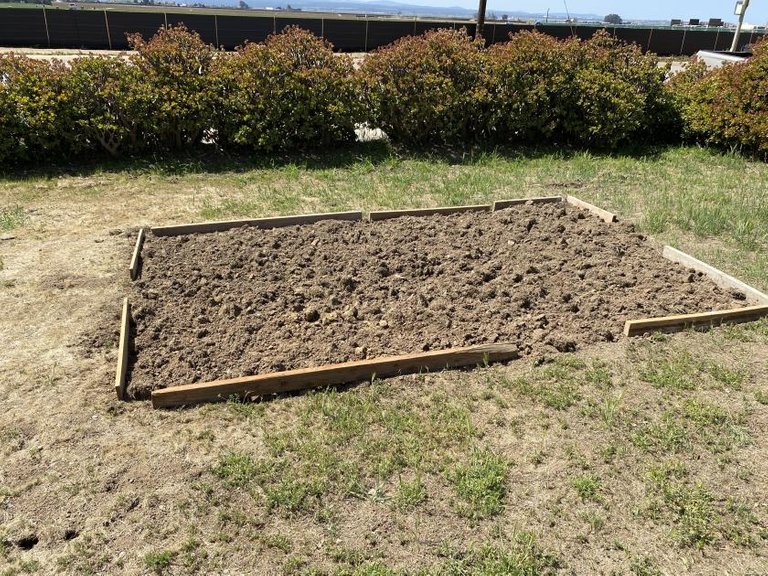 I know the damage is done, if that is the case. But it will be great to know for future reference, or for someone reading this planning to do the same. My plan is to level up the soil, since it is a lot of clay, and rocks about 12 inches down.
Buying this soil to add to the garden bed is what has been holding me up to transplant the Watermelons. I also got some Marigolds to plant around to attract beneficial insects.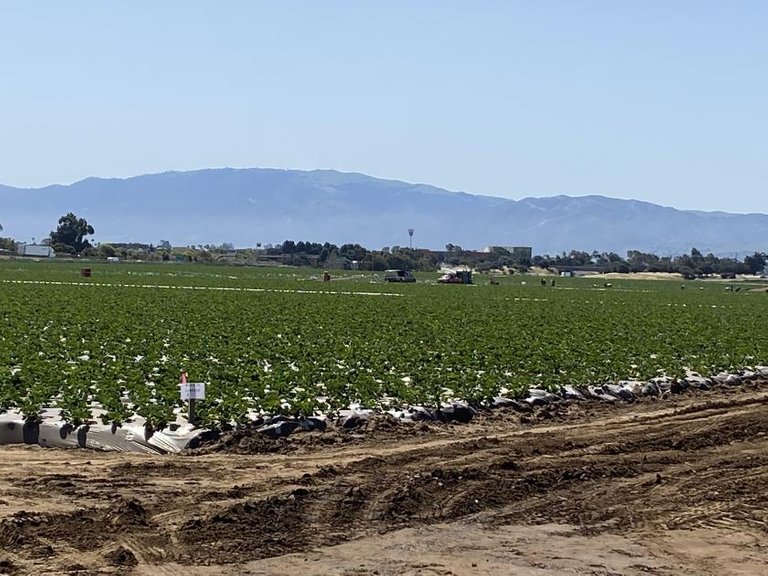 View across the road from my future garden.
So besides that darn Gopher, I now only have to worry about 'Garden Envy'. Just kidding, those corporate farms are very impressive, but lack heart. Besides all the blood, sweat, and tears put into those fields from the people who work them. So follow along with my small garden this season, and maybe we can learn from each other. I have a little bit of know how, but Ill be honest, I am just going with my gut on some of this stuff. What would you like to see me add to the garden? I could always just go to the store, and buy some seedlings already started. Let me know in the comments. Until then, everyone have a great week!

PS: Fell free to use that banner to your posts :)