This October I have a lot of things to do before the month of November arrives. I need to finish the new arbor for the Chayote plant. I also need to finish the arc arbor for Bougainvillea. The same goes for the sweet potato. A lot of running through my mind that I want to do in just 1 week.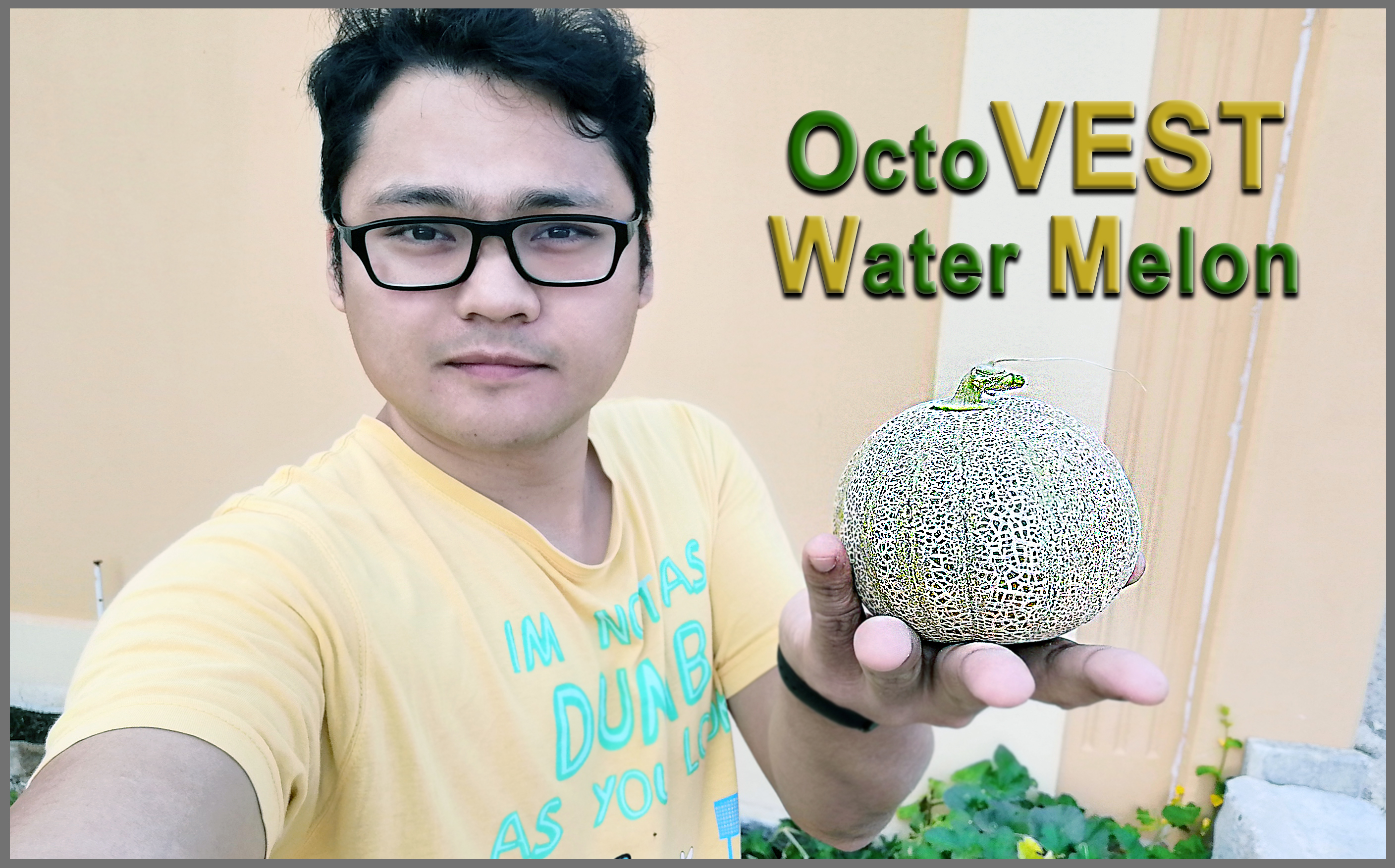 Now as you can see, this is the first successful melon harvest that I gave to my friend. I promised him that the first ripening and harvest would go to him. It's not that big, but it's mature enough to pick it up.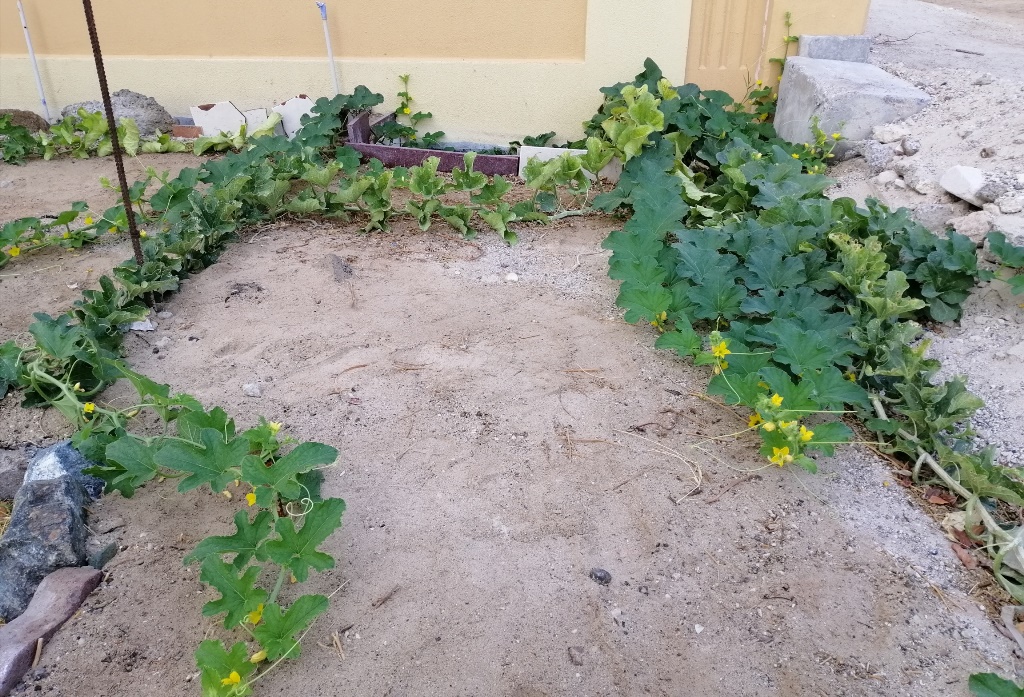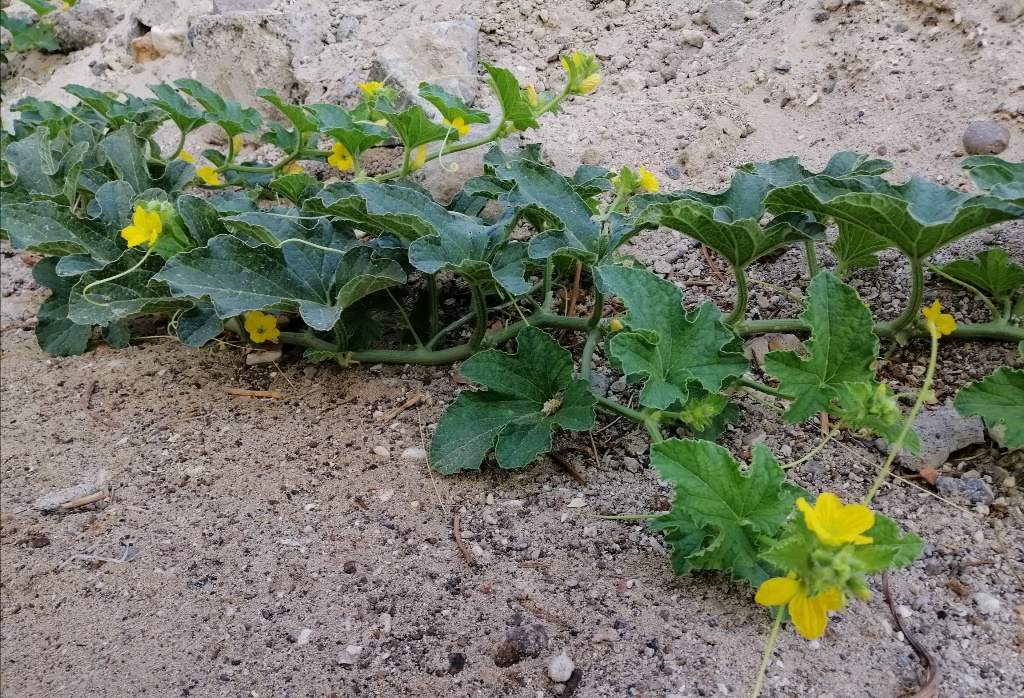 Today, it continues to bloom and bear fruit. And because of it a flower that smells sweet, so many bees come. Not only that, even small insects like the beetle approach the flowers and fruits.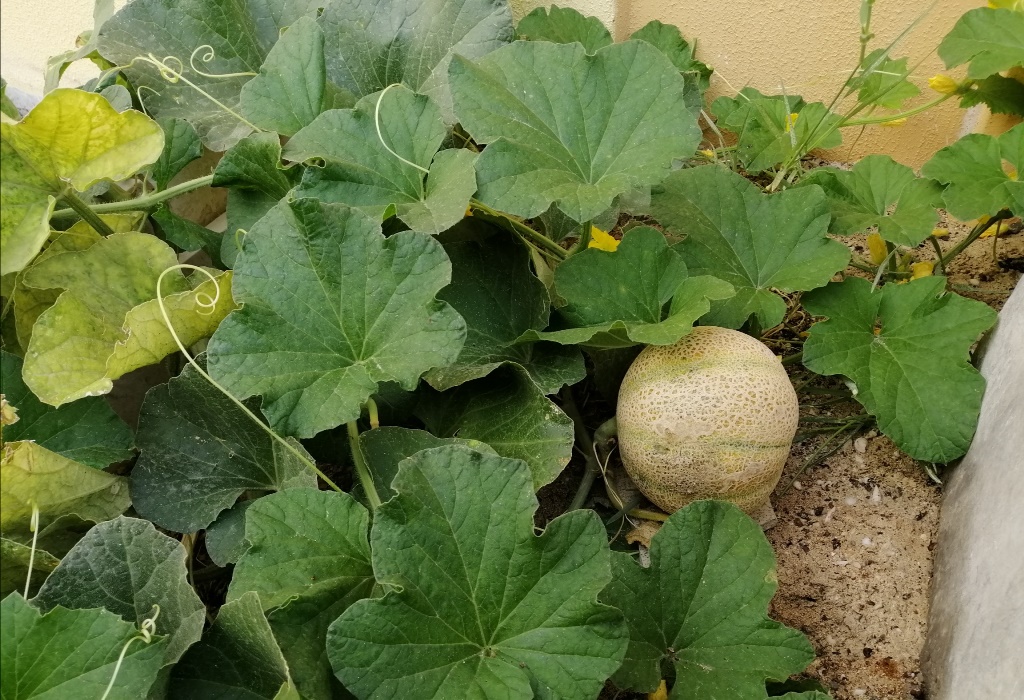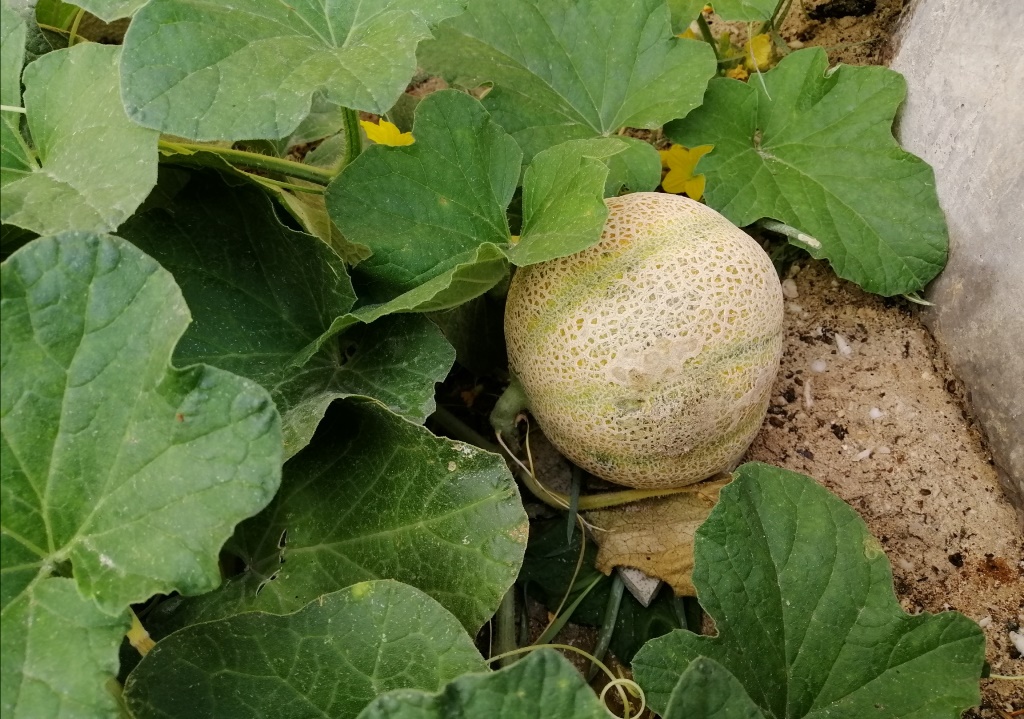 It's so beautiful to watch the melon in its first ripening! Feels good. You can also see in the picture that there is a crack on the surface, which means it is fully ripe and can be picked!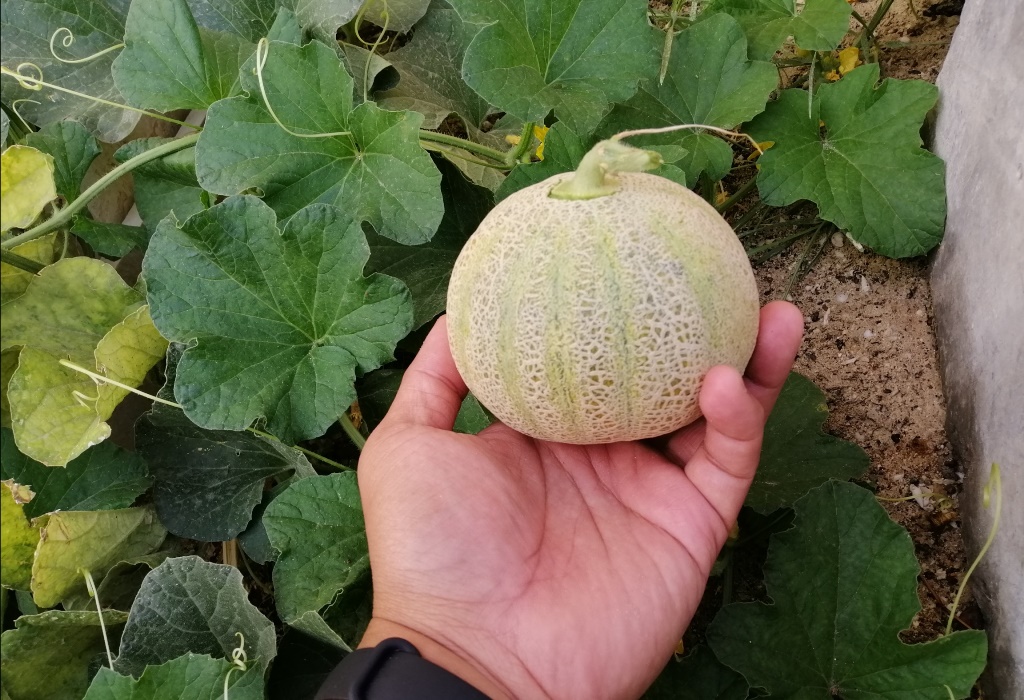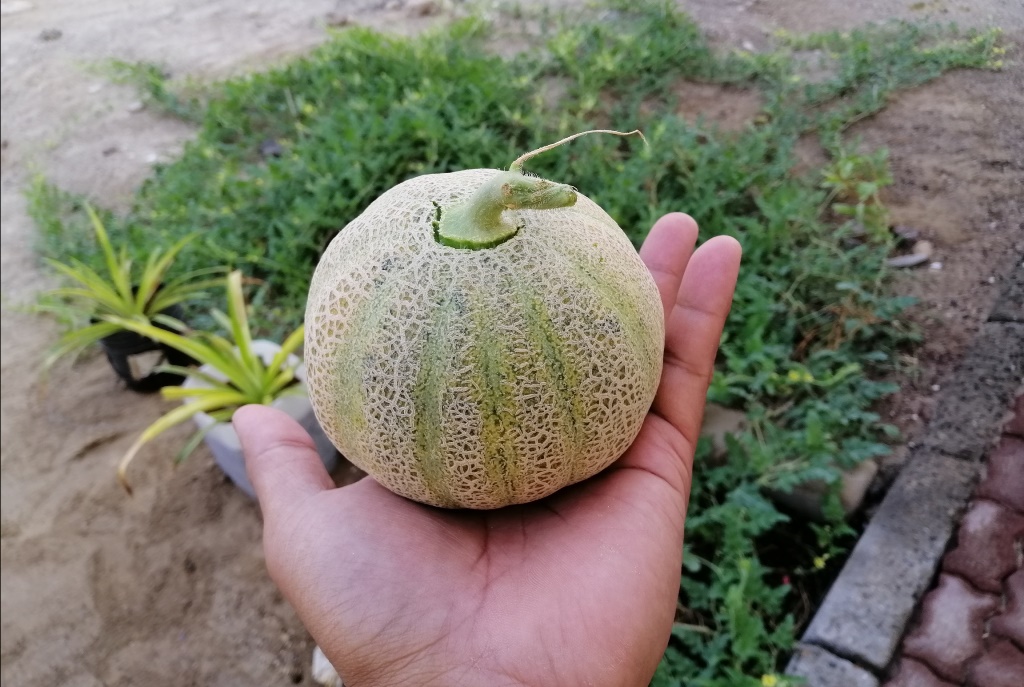 So far there are only two melons left on this plant. But in one of my melon plants, there is one that is starting to grow and hang. After that, I have to remove them and dry them and make fertilizer in the soil as I did with my sweet potato plants.