Welcome to another garden journal challenge entry! We are already in August which is kind of crazy and hard to believe. Anyways, I will leave you the original post where you can find out more details about the challenge and let's start with the garden update...
---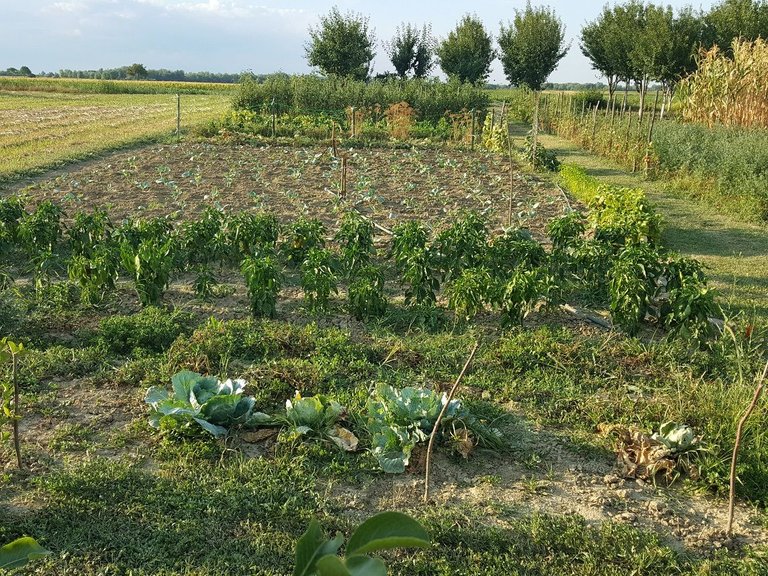 Garden overview from a slightly different perspective than usual
---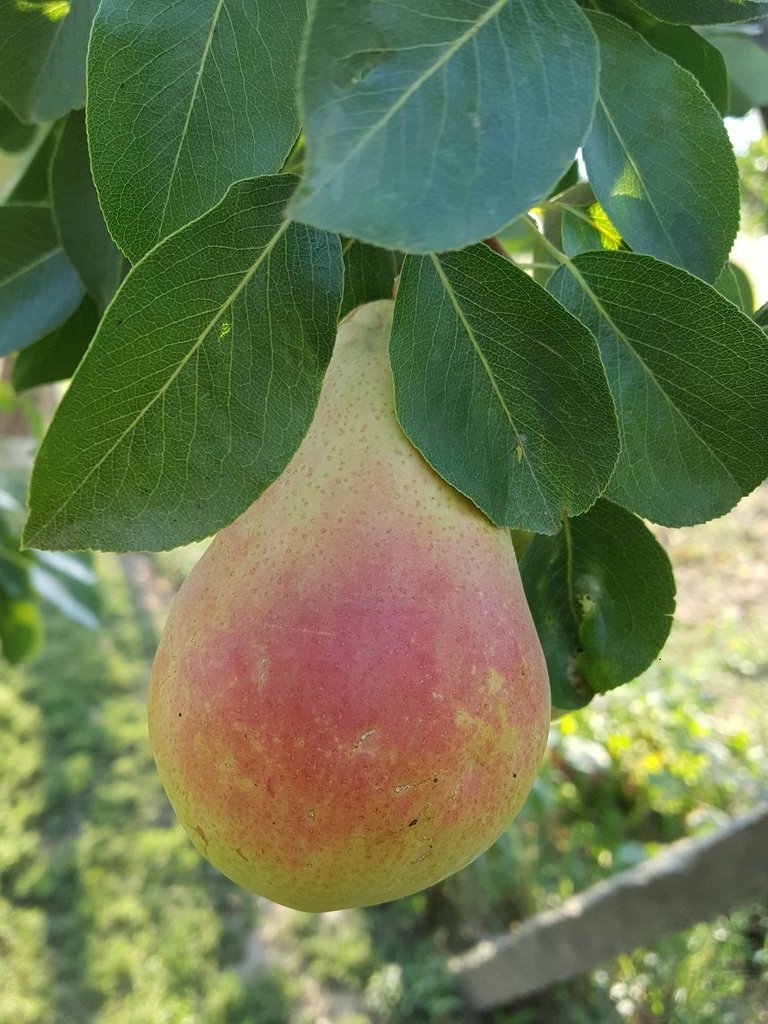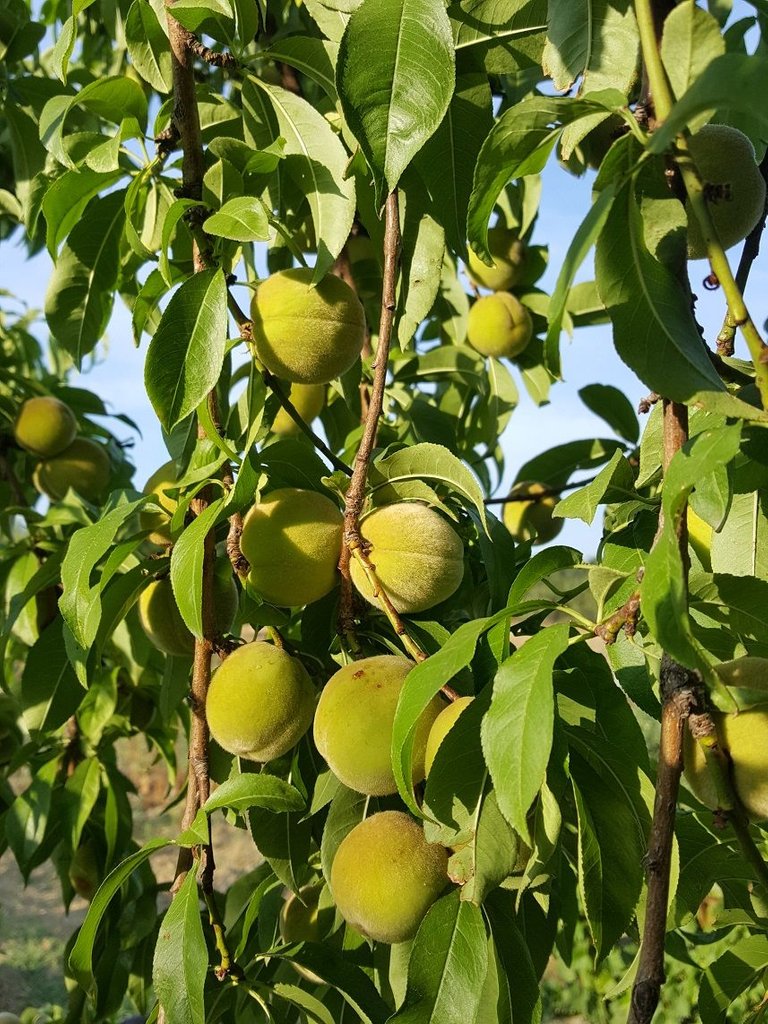 At this point I can say that we are having way better pear season compared to last year and we have been enjoying some sweet, delicious pears. Peaches are a bingo in quantity - there's so many of them, but it seems like the quality won't be that good. There has been an enormous amount of ants on peach trees and we have tried some natural methods to get rid of them, it has been working a little bit, now we just have to see if it's too late to save what can be saved.
---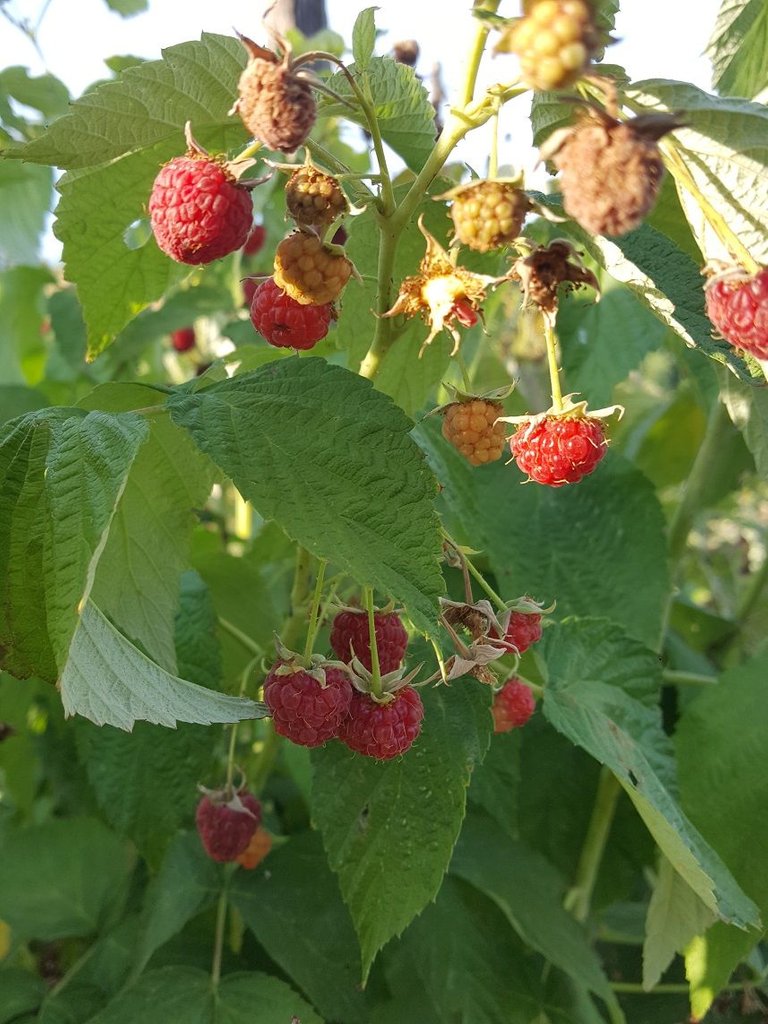 Here's our chokeberry, not bad considering that we just planted it this season and it adapted nicely which makes me happy. A lot of raspberries dried out because of the heat and very high temperatures, we are watering them and got a decent amount to store in the freezer for winter.
---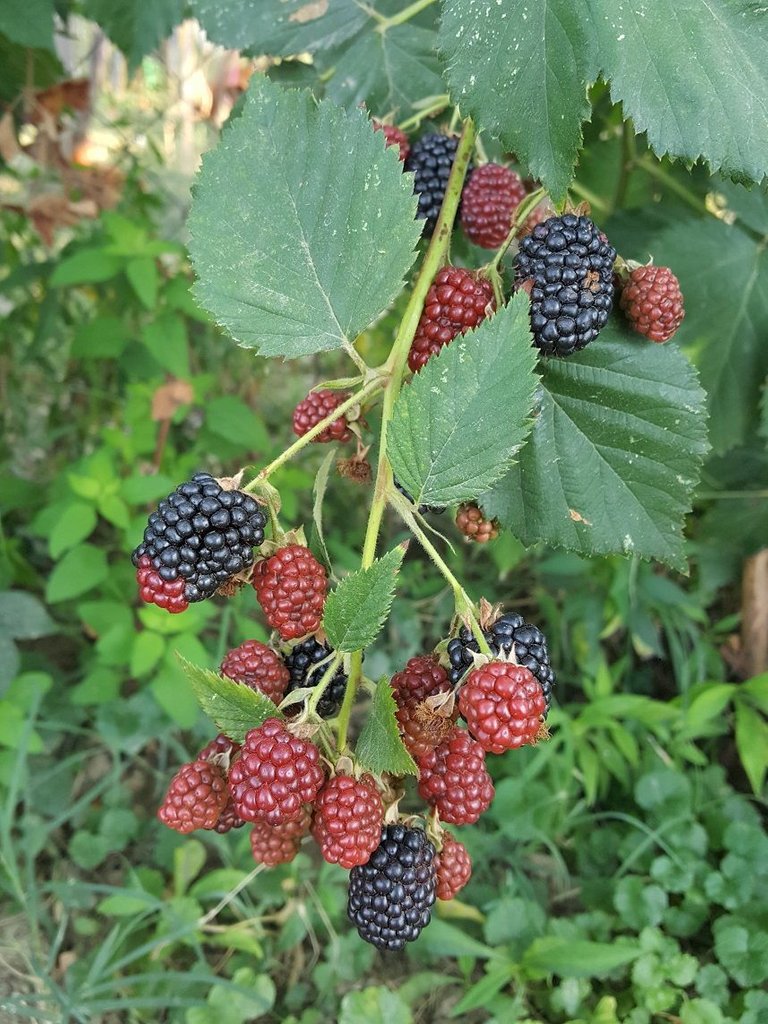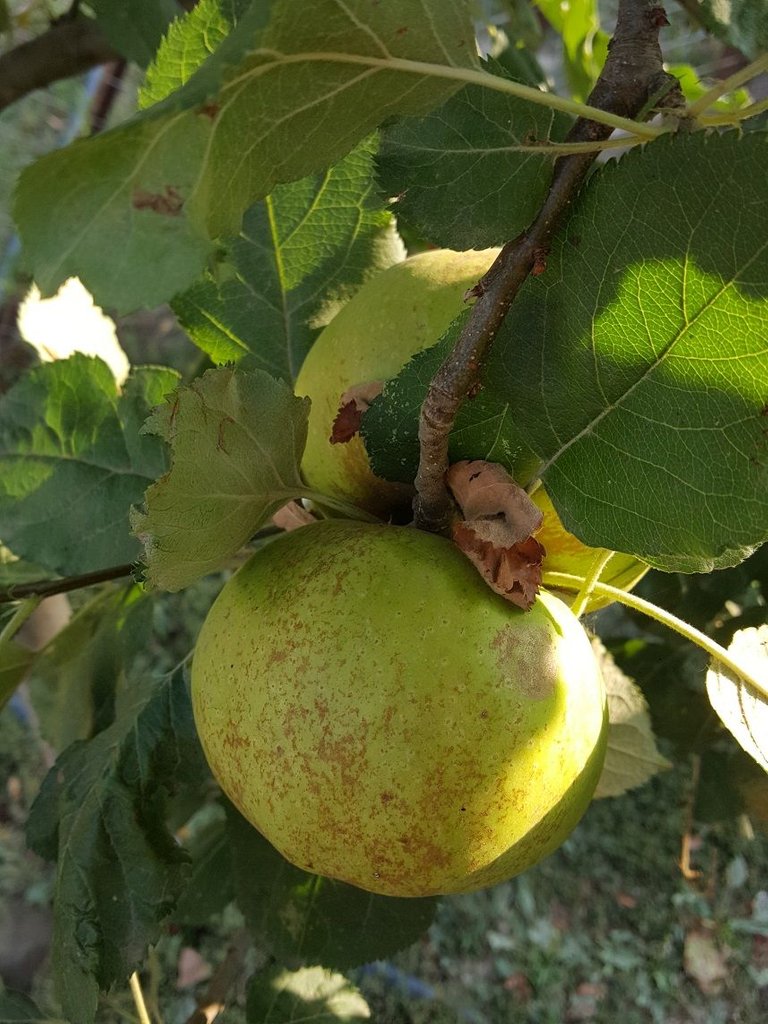 Blackberries are also having a good season and we try to stay on top of the regular harvesting and freezing. I also like to have some berries on top of chia pudding when I actually make an effort to prepare a healthy breakfast which is not often, to be honest. Apples are growing bigger and I think that soon I'll pick one to try, I just have to wait a little bit longer for them to get ripe.
---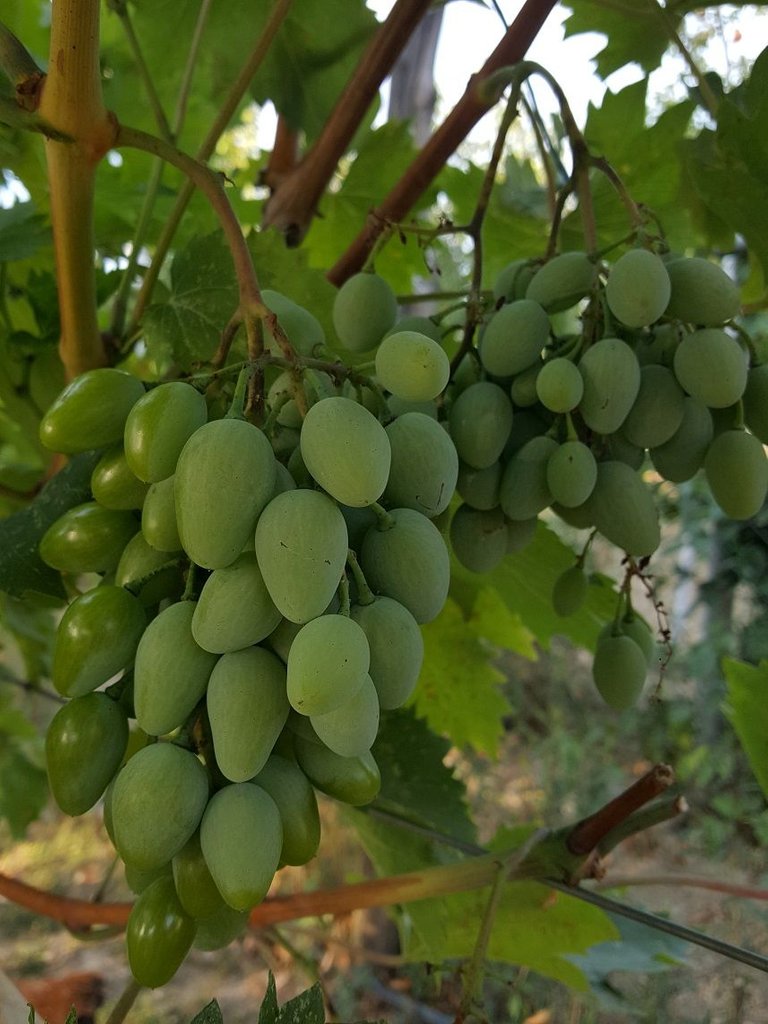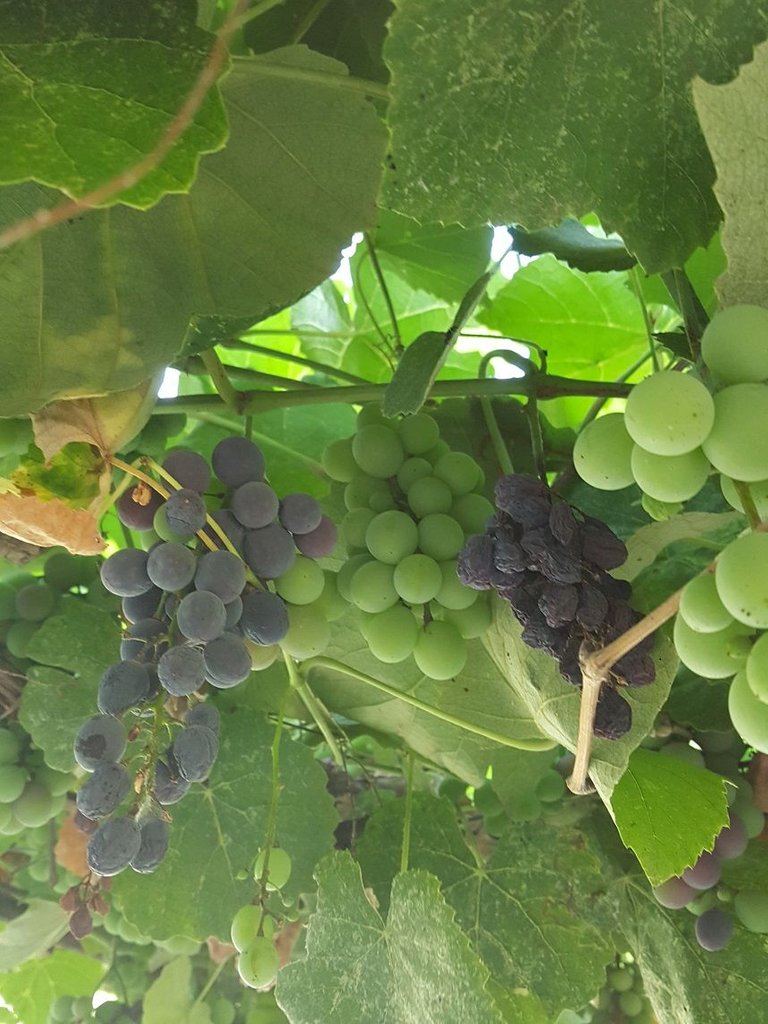 I was afraid that grapes won't make it once they start to get ripe and I am noticing some are wrinkled already. There's plenty of green grapes that I hope will be edible and we also have some white grapes that I am looking forward to try.
---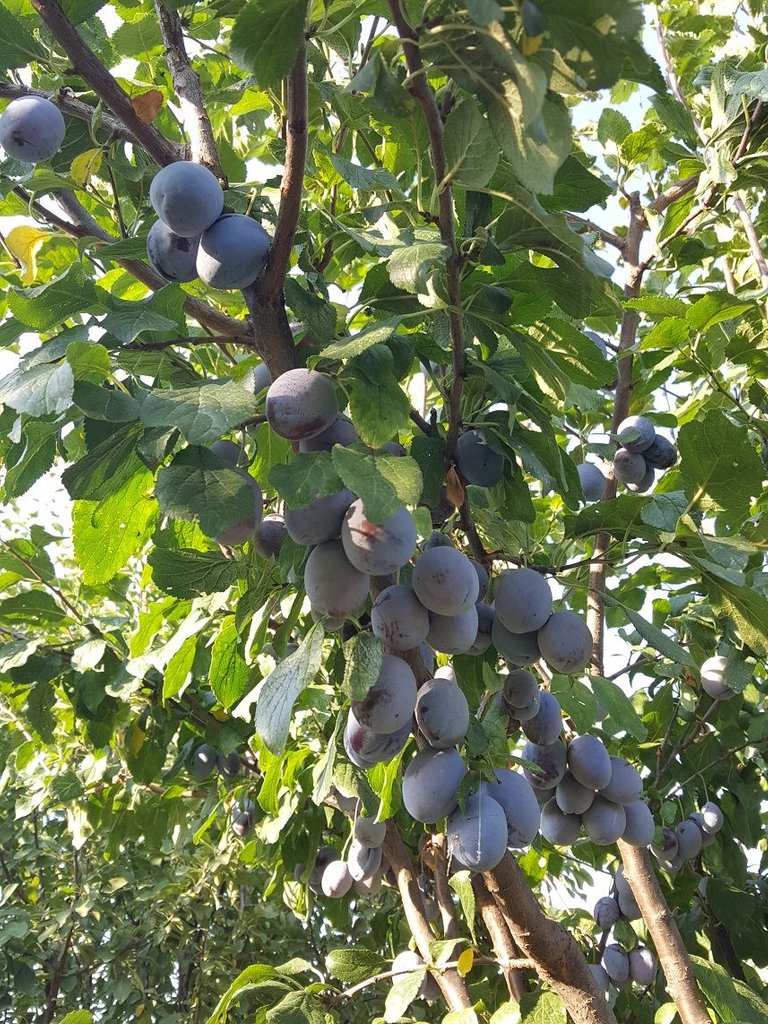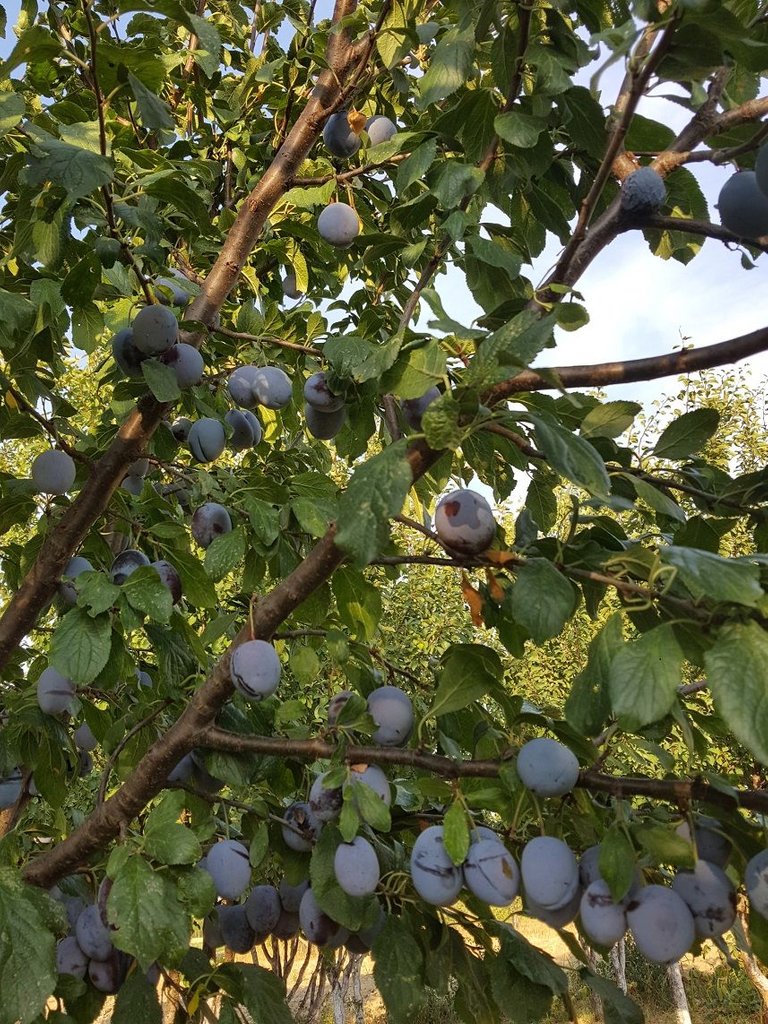 Plums are thriving and we will probably have enough to make something out of them - probably jam. I will do my best to take photos of the process and share it in another post. I guess I should eat more plums now because, for some reason, I don't like them when they are fully ripe and soft, I always make sure they are hard but still ripe enough for eating.
---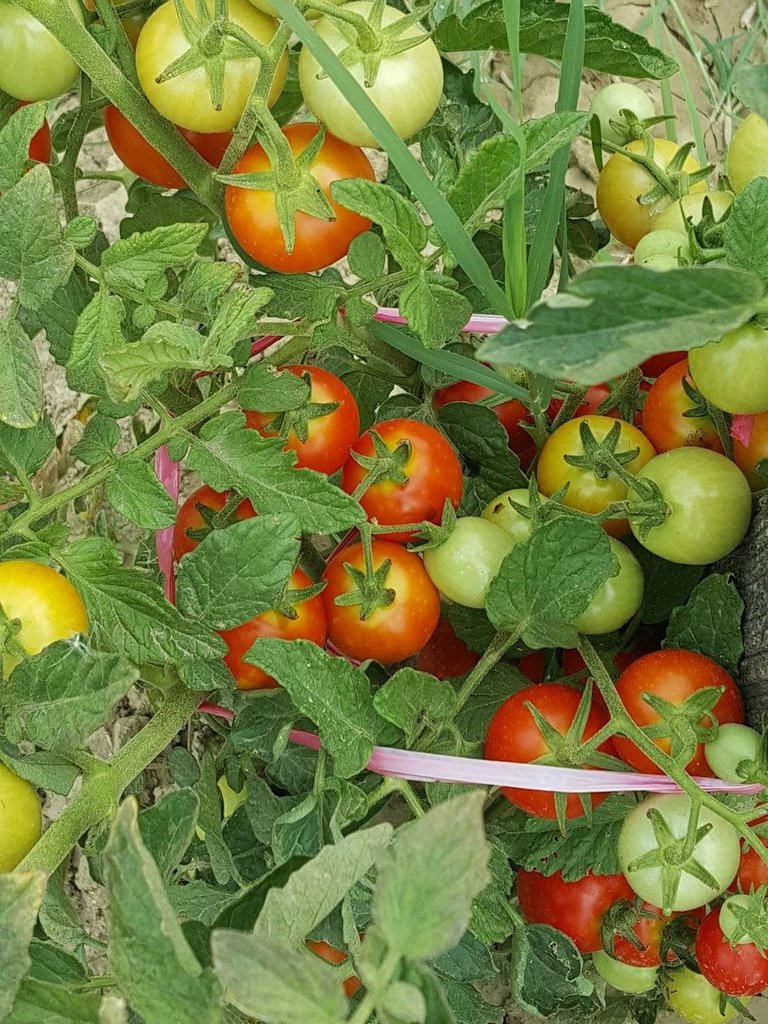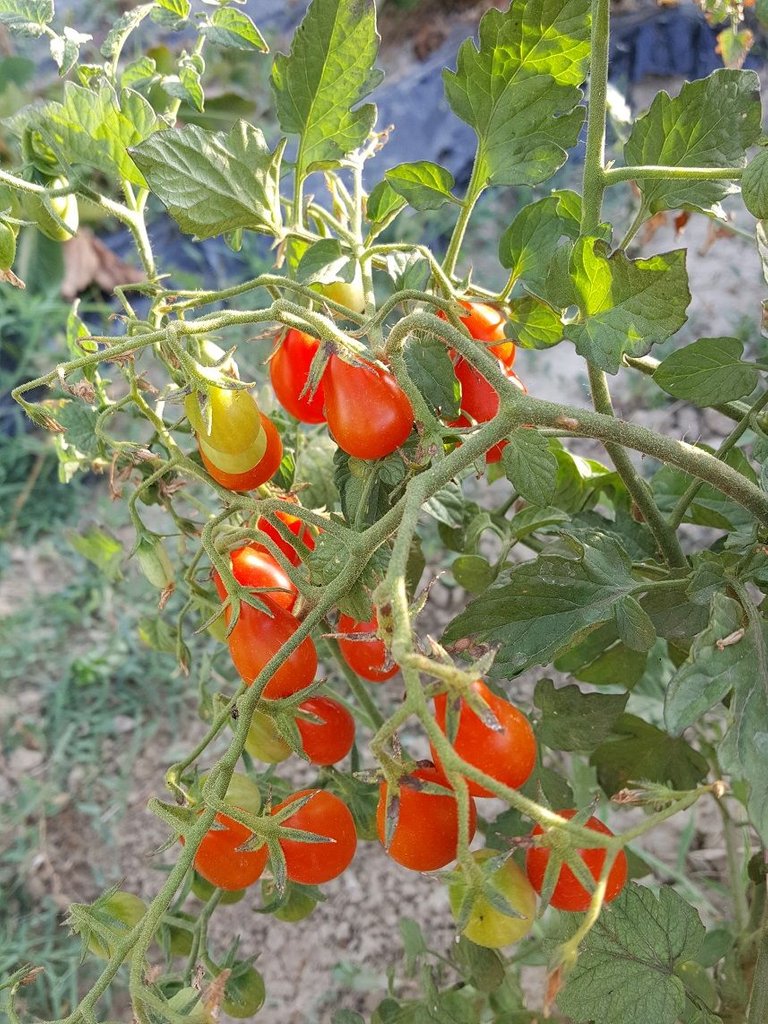 Tomato paradise! We already made two batches of tomato juice, I took a few photos to make a separate post about it but other than that, we have been enjoying fresh tomato salads. My personal favorite is cherry tomato, I can't get enough of it!
---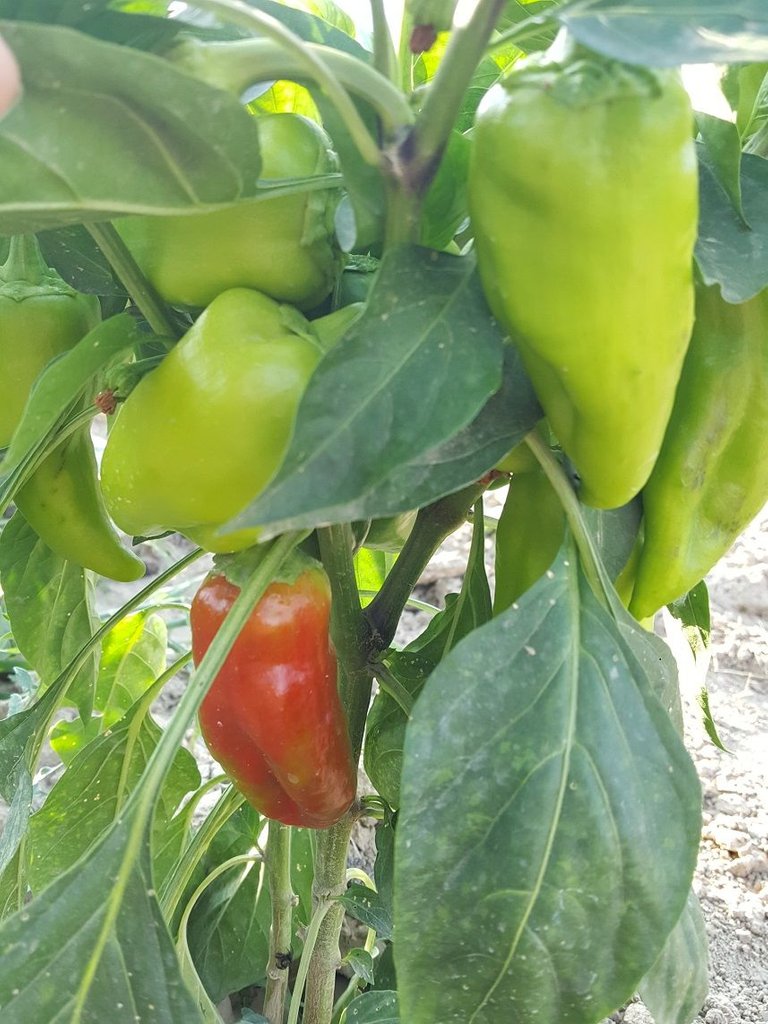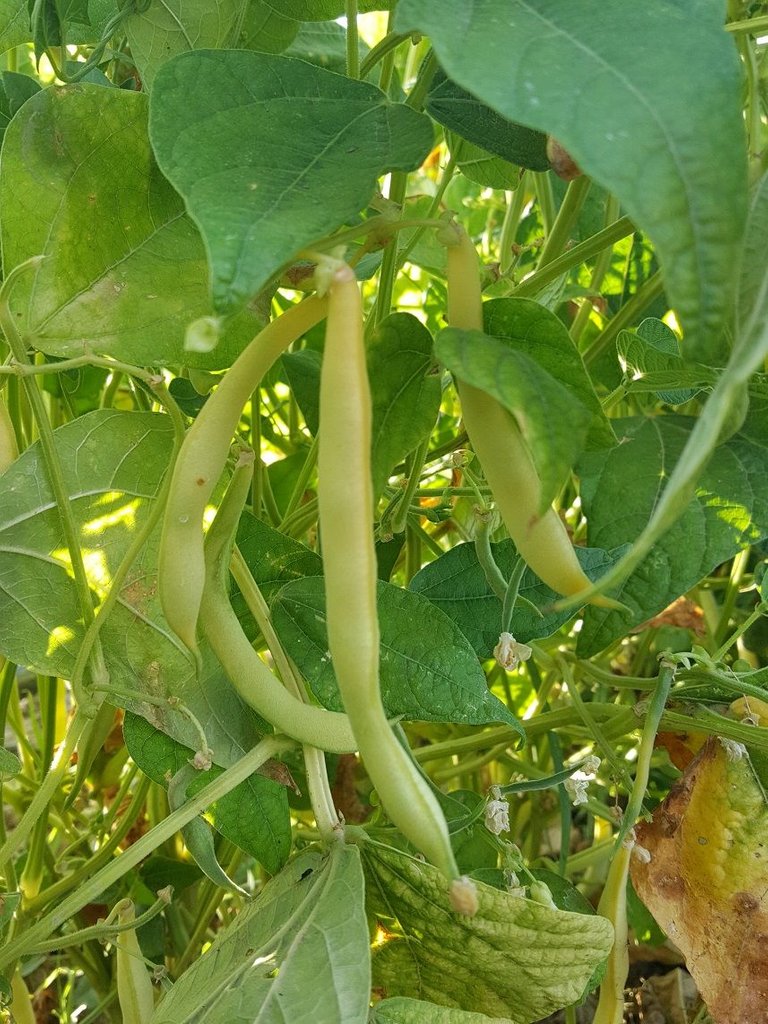 For now I can tell that bell peppers had better season last year but they are still looking good. Beans are pretty much always a fail and I was surprised that we even had harvests for few meals stored in freezer.
---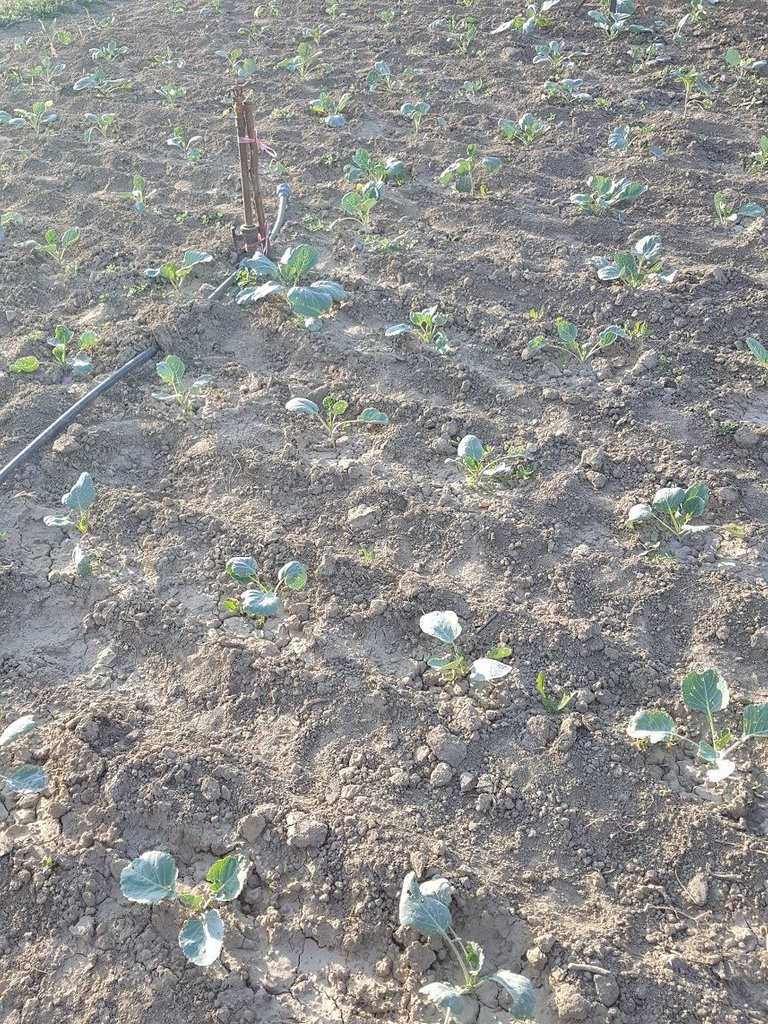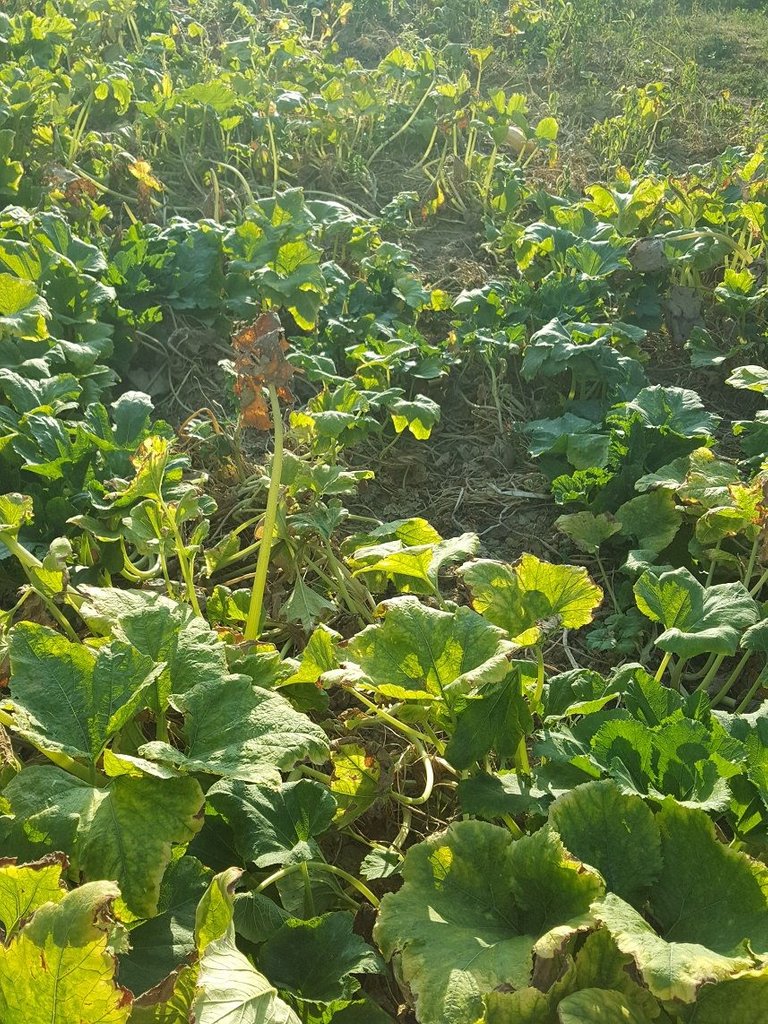 Cabbage area really needs a sprinkler since it's a lot easier than watering everything by hand which is something we do for the majority of our garden. Zucchini on another photo is at the end of its season, we had plenty and maybe we'll have some more but as you can tell the leaves are all starting to dry and fall down.
---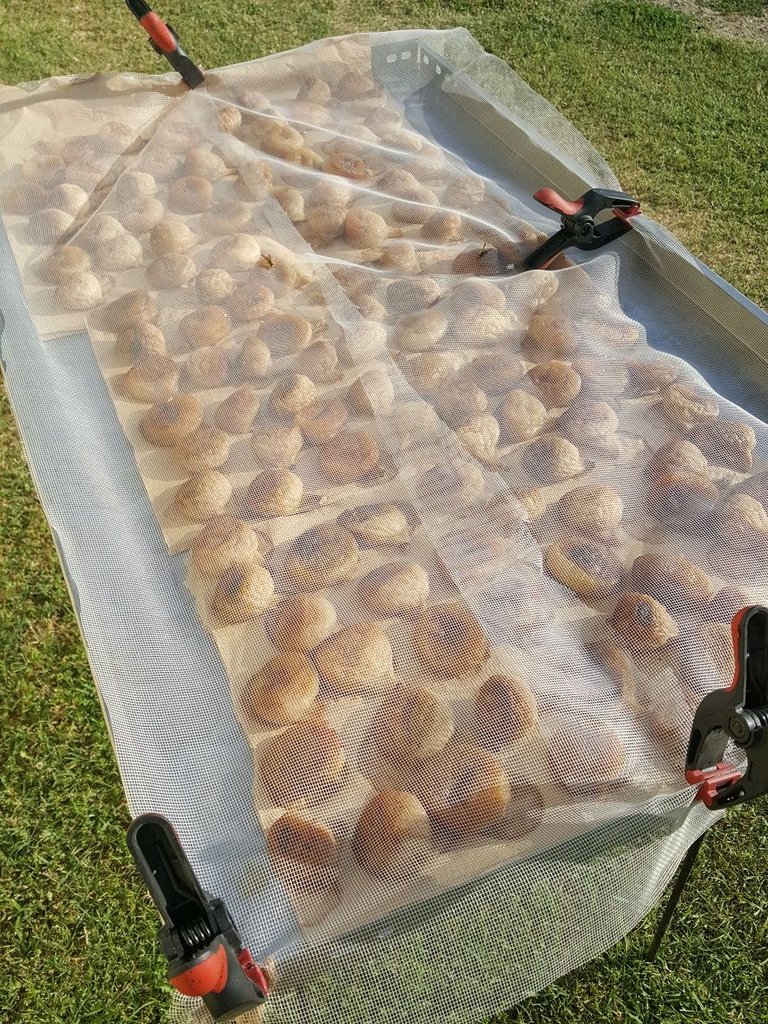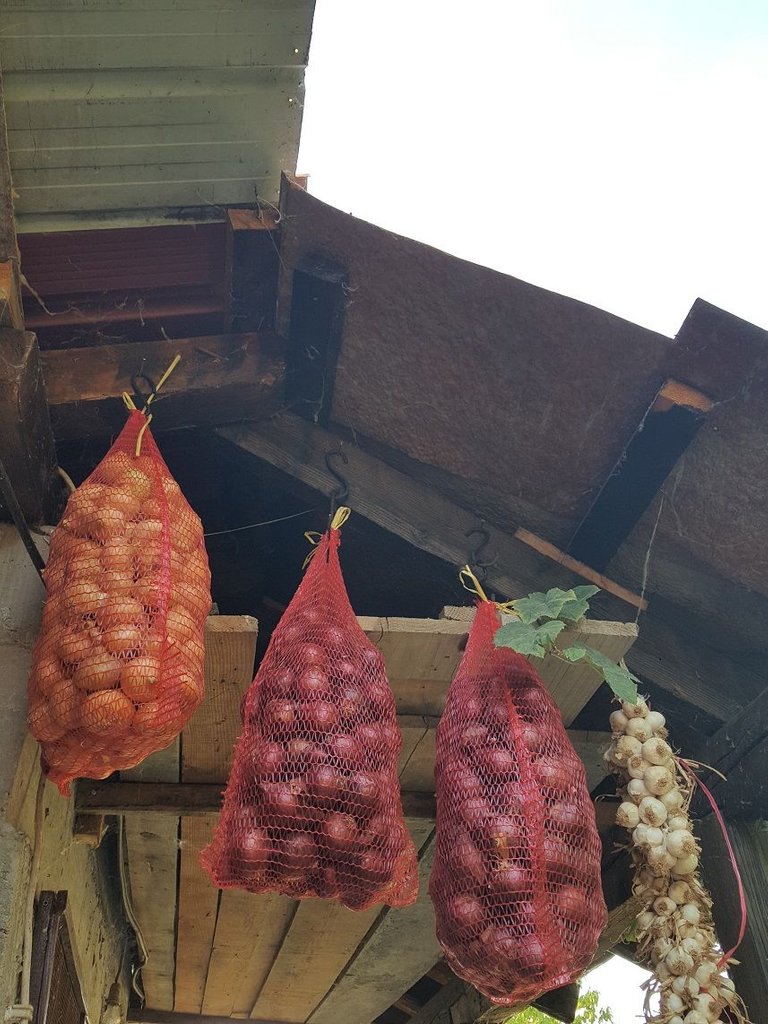 Couple of weeks ago we harvested and dried some figs, otherwise they would go to waste. This is the first time we did this and my in-laws gave us instructions as they did this few times. Personally I am not a fan of dried fruits with the exception of apricots but I'm still glad all these figs didn't go to waste. I also wanted to share a photo of some of the onions and garlic that we harvested from our garden, it's almost like a reminder that hard garden work pays off, lol.
---
Thank you for reading and don't forget to share your garden updates! See you soon in another post, take care everyone and happy gardening! :)
---