This year we did not have any paddy farming due to rain shortages. So we tried differrntly, and sowed potato jn my small peice of land in front of home. Potato farming is very common in our area, as many people like to consume it in all ocassion. In fact many people like to have boiled messed potato in their meal, alongwith rice or chapati. They called them chokha. Just add bit of salt and mustard oil and its ready. Few people like to add onion and chilly to make it bit spicy
Anyhow, looking at its high demand. I also tried Potato plantation. And now it looking good. Quite Green and lively.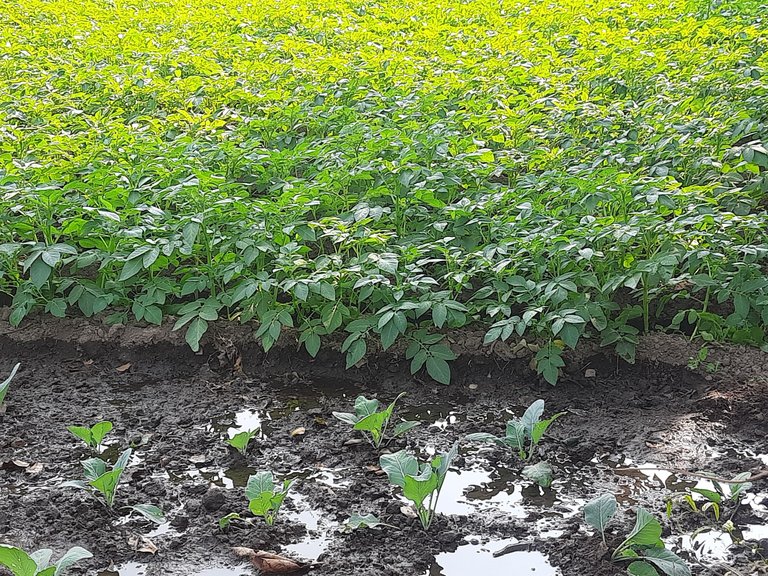 Well, on the sideways, I also planted few cauliflower, just for own consumption. It is always good to make use of every piece of land. After planting of potato, the left over piece of land can be used few other vegetable. I wanted to post the entire plantation process, but I missed on to click photos while doing plantation. I ploughed up the field to loosen the soil and then make the potato plantation.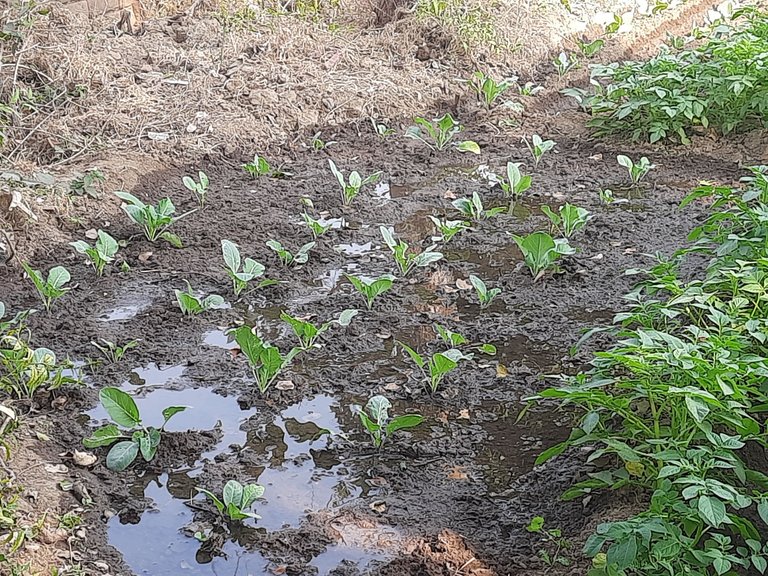 Today being Sunday, I went out to check on the status and felt very happy with the outcome. Although the actual yeild is yet to be ascertained. But I am hoping to get 200kg - 300kg. I sowed only 70kg of potato saplings. Those were quite a hard job and it needs to be sowed properly and then proper array in equal distances. The array helped in proper water flow.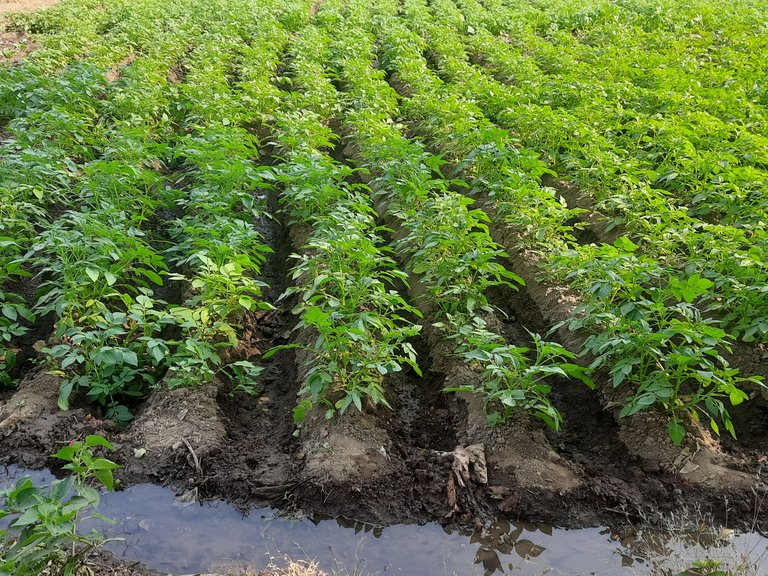 This is equally important to have a good yeild. The la es in middle of each array aloow crops to breath and grow properly. This is my first attempt of producing potato. Although I did took some help from the experinced farmer. But he is also happy to see my potato crop growing. He gave me the yeild number with his expeince.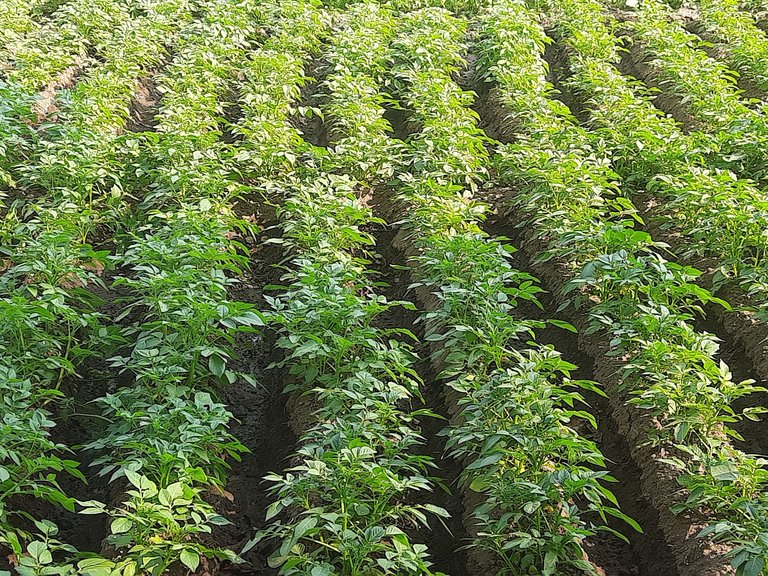 Too early to say anything of the potato crop but sobfar looking at it, I also felt do lively and happy. Afterall, having so much potato allow me to get some return. Not sure what would be the market price but I can expect a handy return. Let see, how things folds up in coming days.
Peace !!