I've read several #gardenjournals this past week,
and a few of my favorite gardeners @plantstoplanks and @zekepickleman haven't had too much luck growing cucumbers.
I wish we were neighbors and I'd hook you up.
Cucumbers are wonderful in a salad,
but magically transforming them into pickles is even better.
Matter of fact, if we were neighbors I'd also hook you up with the best Garlic Dill Pickles this side of the Geneganslet Creek Mississippi River.
But since we live light years apart the next best thing I can do is to secretly give you my recipe if you promise to keep it on the lowdown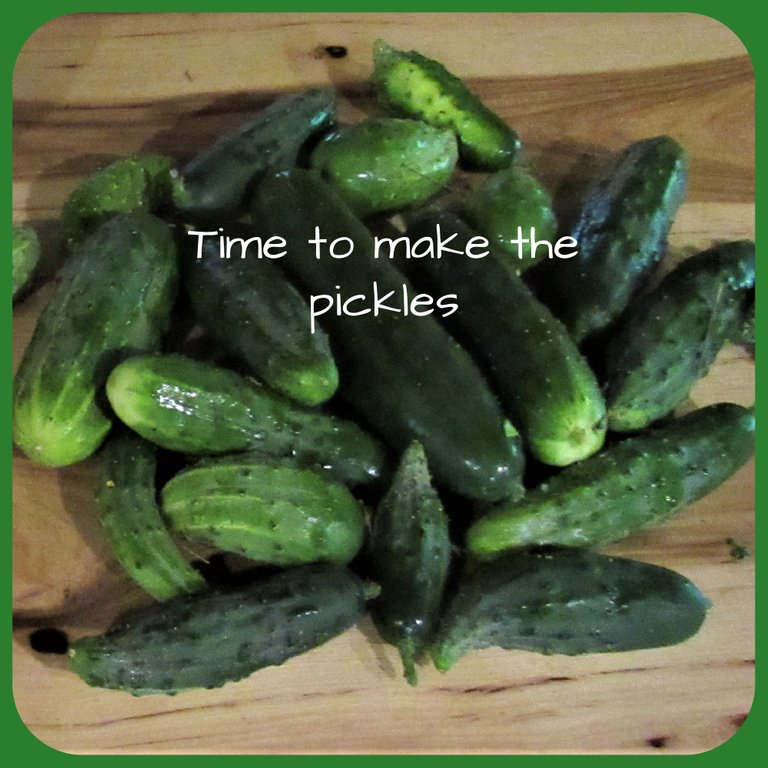 I may be bias about my pickles, or could it be the freshness of the homegrown ingredients.
Maple syrup as a substitute for sugar is always a winner.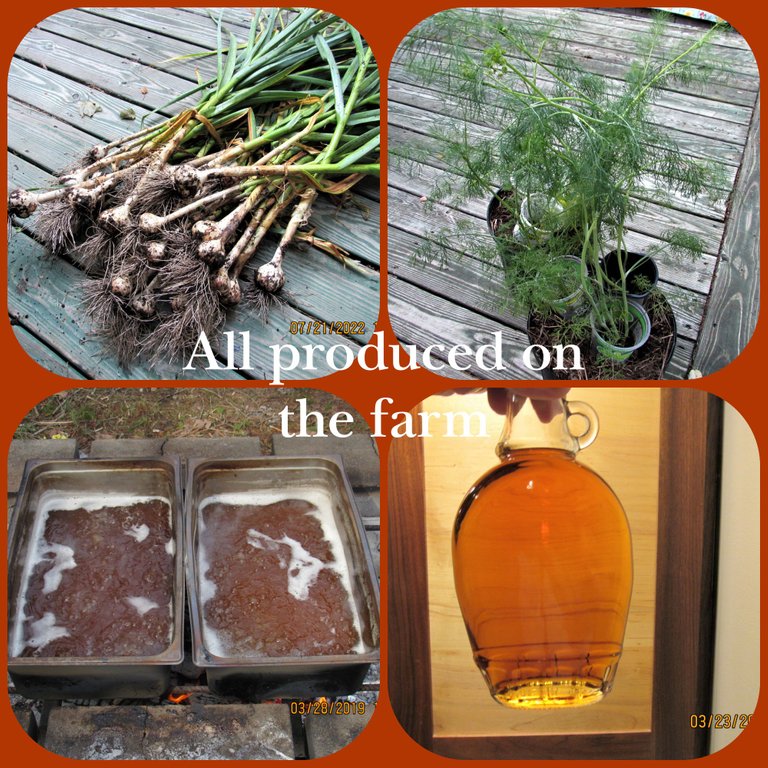 RECEIPE FOR GARLIC DILL PICKLES
BRINE
1cup of water/8oz
3/4 of a cup of white vinegar


1 tablespoon of salt
4 teaspoons/.67oz of maple syrup




OTHER INGREDIENTS

4 teaspoons of garlic
1 tablespoon of black peppercorn
2 teaspoons of dill
1/4 teaspoon of red pepper flakes
After heating the brine to dissolve the salt, it is put in the frig to cool down. The key to keeping the pickles crispy is to have everything nice and cold. I even put the cucumbers in the frig for a few hours before making the pickles. These pickles must be stored in the refrigerator.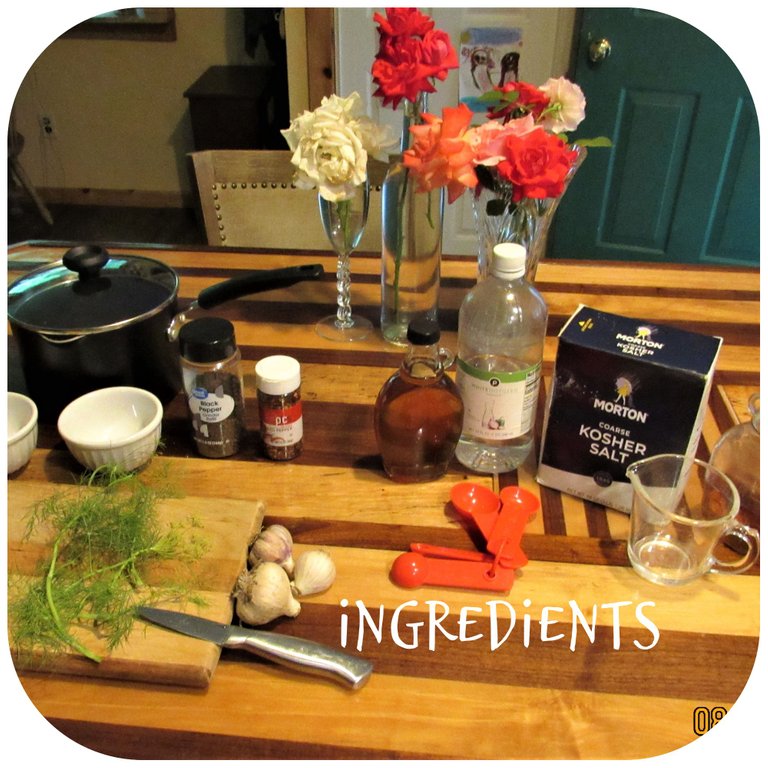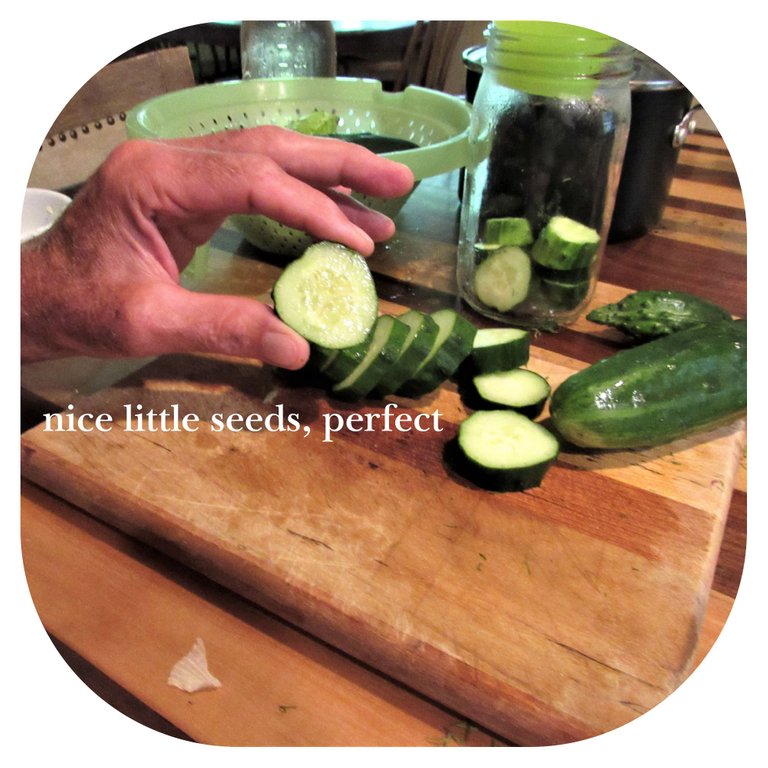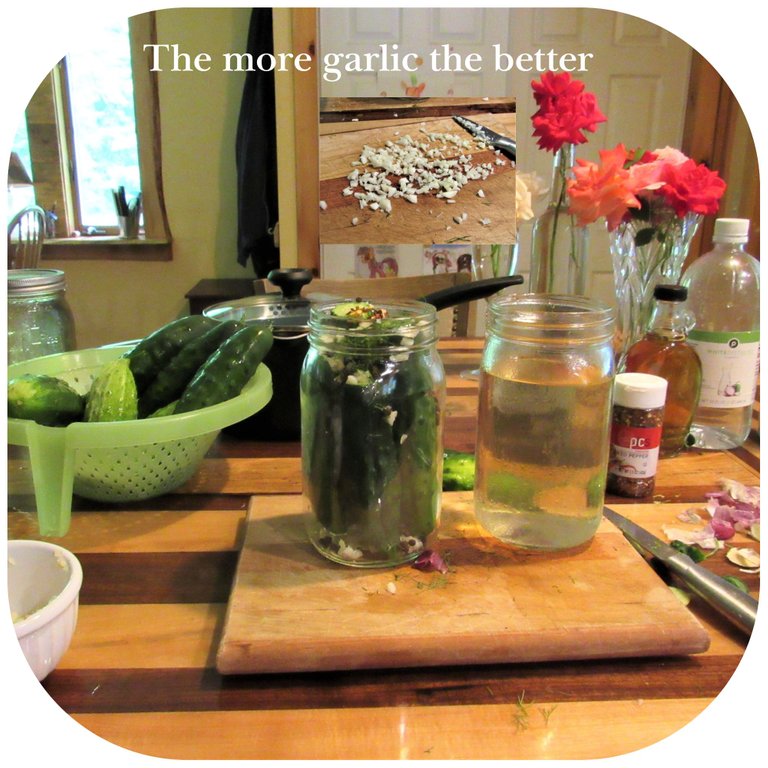 Sterilizing the mason jars before using them is a must. Boiling them, along with the caps for 5 minutes does the trick.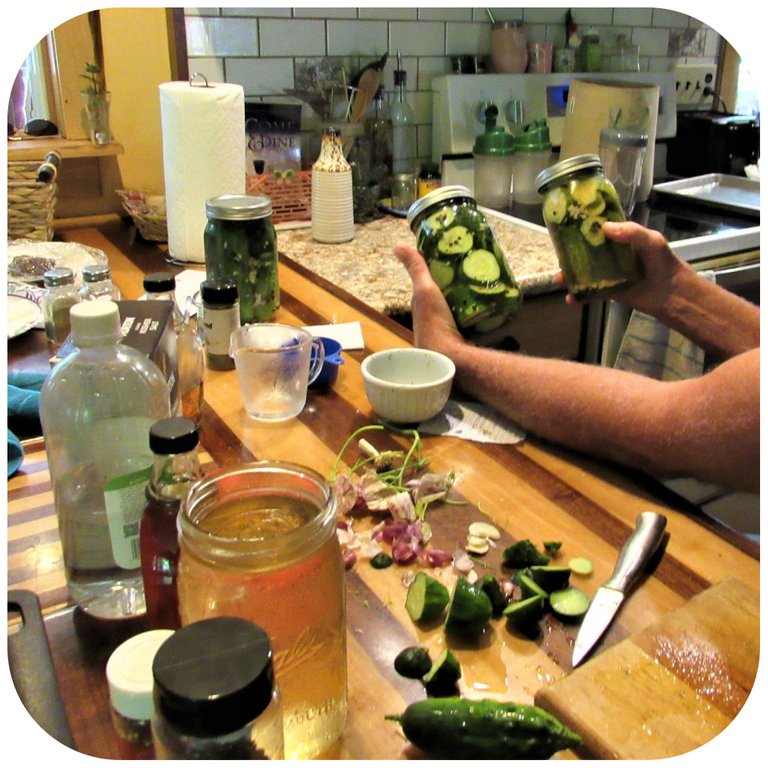 When it comes to cleaning up I like to do it ALL at the end. This drives @farm-mom a little crazy. She is a fanatic about keeping the kitchen spotless, which I truly appreciate. Several times, with a concerned eye looking over my shoulder, she tried to tidy up as I was hobbitizing.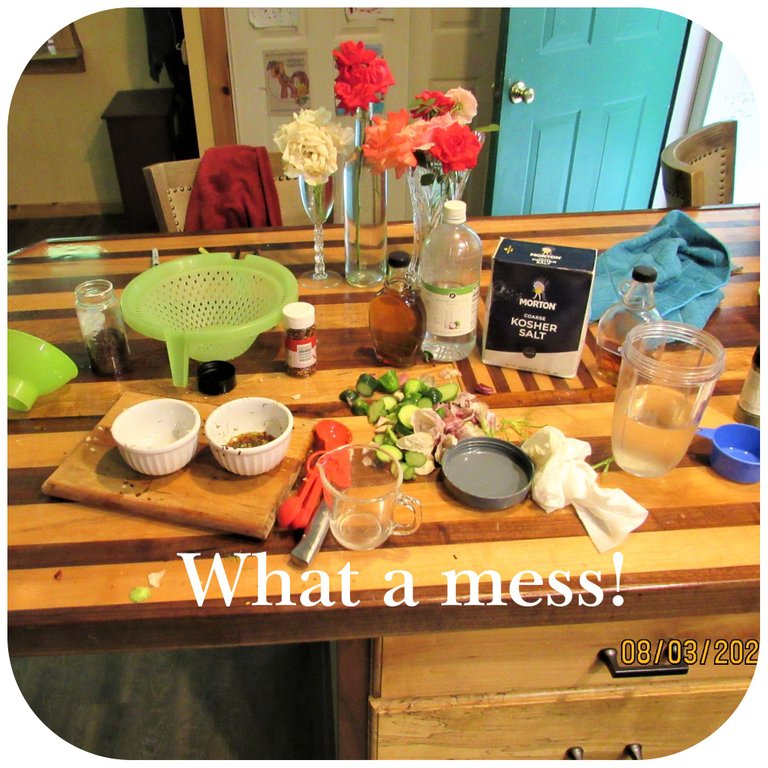 After about an hour and a half these bad boys were ready for the frig. I will let the brine do its thing for several weeks and then they will be consumed like a pregnant women binging.