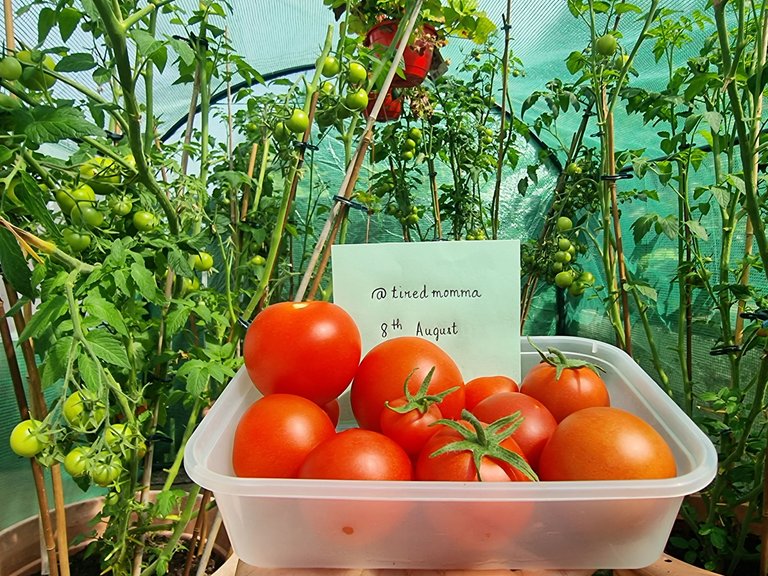 We love tomatoes and we grow them yearly. It was my late father-in-law who started this but when he died, I and Mum carry on. We used to have different varieties but we stick to having just Shirley tomatoes.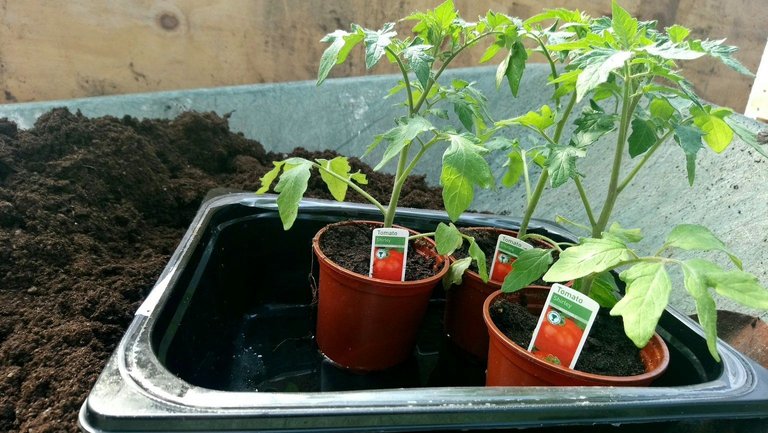 It doesn't take long until it grows and we just have to transfer it into a bigger pot.
We have a big greenhouse down the bottom garden and that's where we grow the tomatoes but Mum isn't fit to walk so we got her a small greenhouse wherein she can still enjoy watering and feeding it.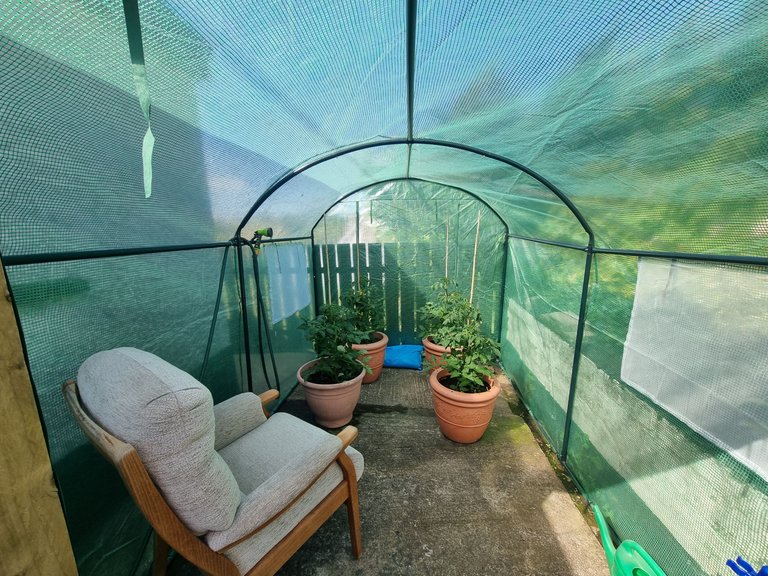 She can also sit there comfortable and have a snooze when it's not too hot.
Look how it grows.
The joy of seeing them flowering and as the green wee tomatoes started to appear is pure happiness.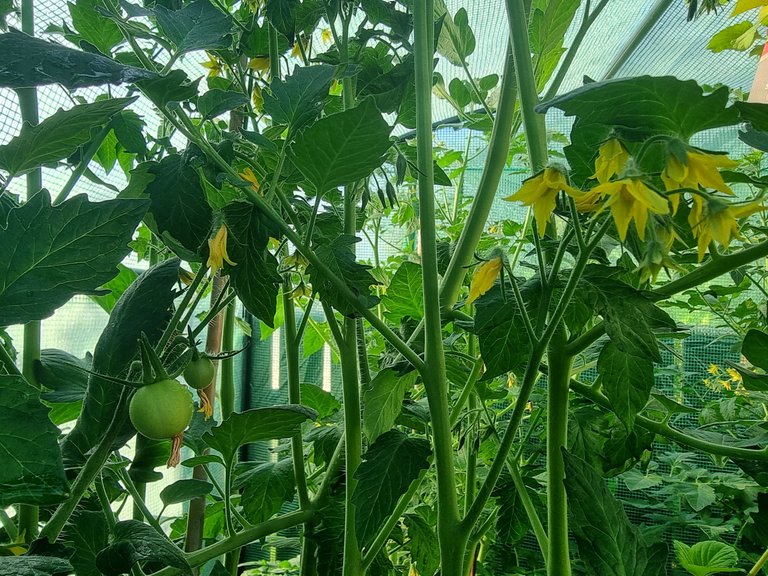 And seeing green turns red even better!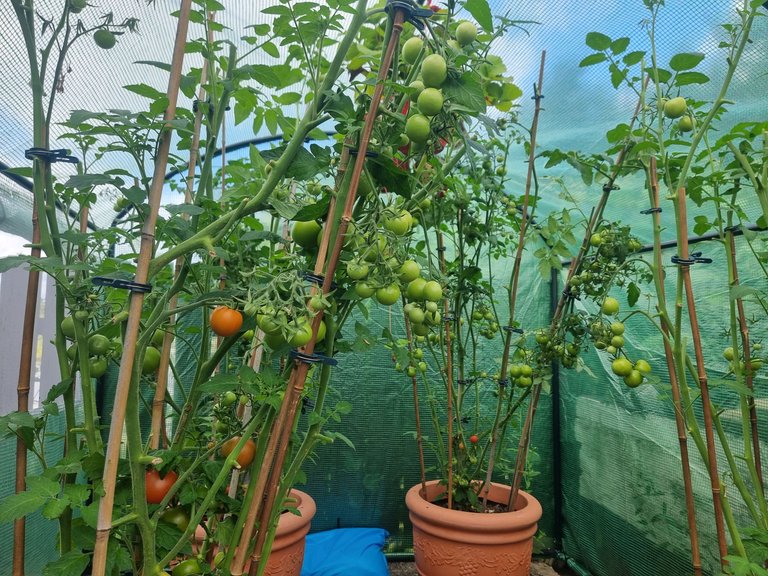 And the much-awaited first harvest of the season.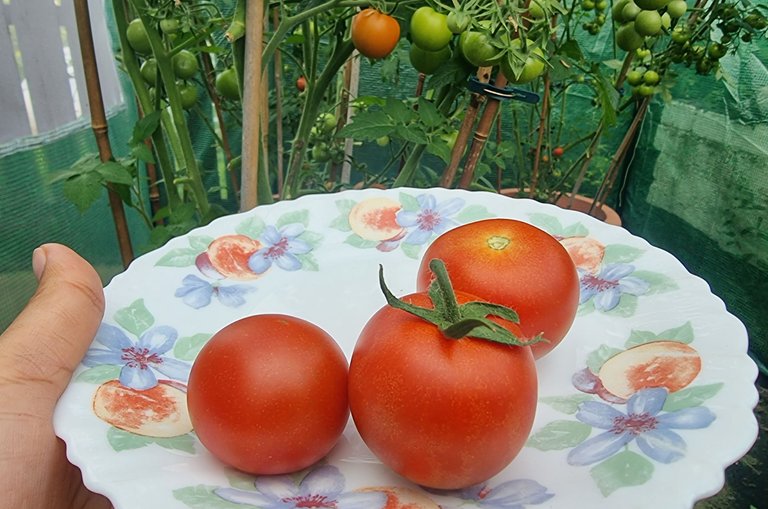 The first taste goes to Mum!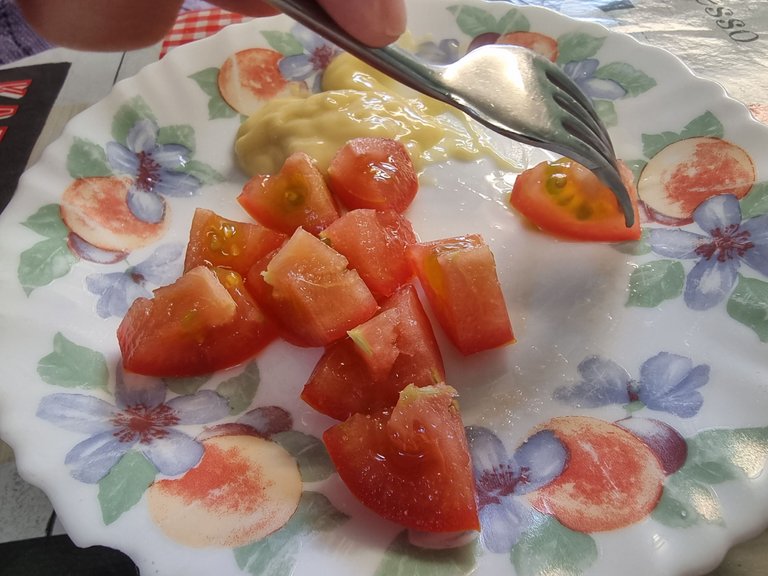 She loves it with a shake of salt and salad cream. She loves her tomatoes because the ones we get in the shop is not as tasty as this.
This morning I went out and pick some more ready ones.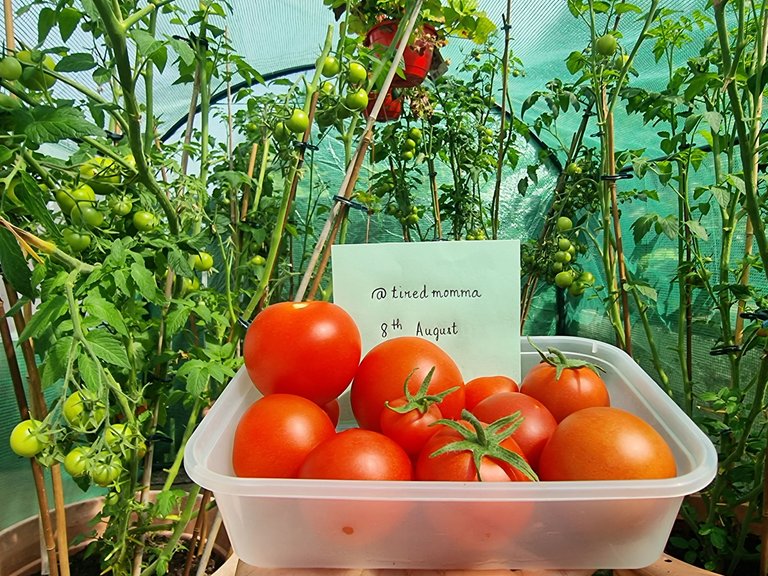 And turn those into this!
Tomato and Cheese Toast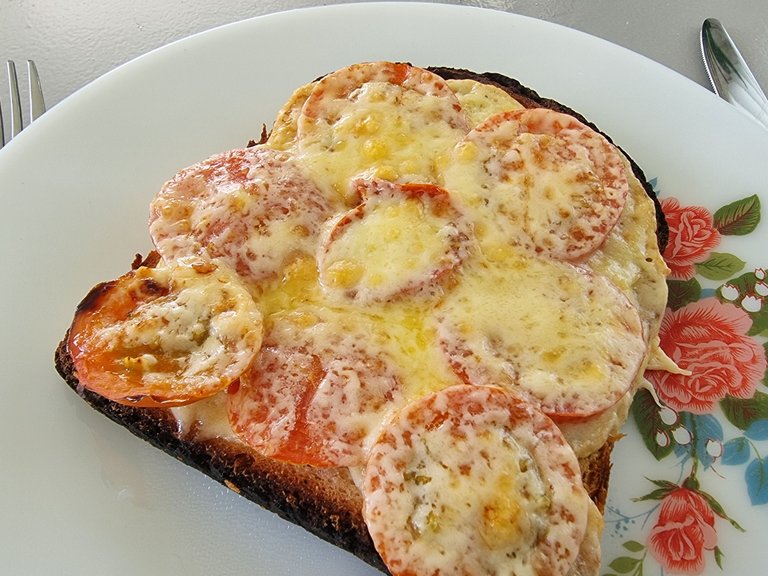 Now you gotta enjoy the fruit of your labour! I had it as a side dish and in my salad but today it's going to my toast.
Let me show you how. Though I know this is super easy and you might be making this better than me. So we just need:
tomatoes (of course our very own fresh ones)

cheese (any cheese you like)

butter and lastly

bread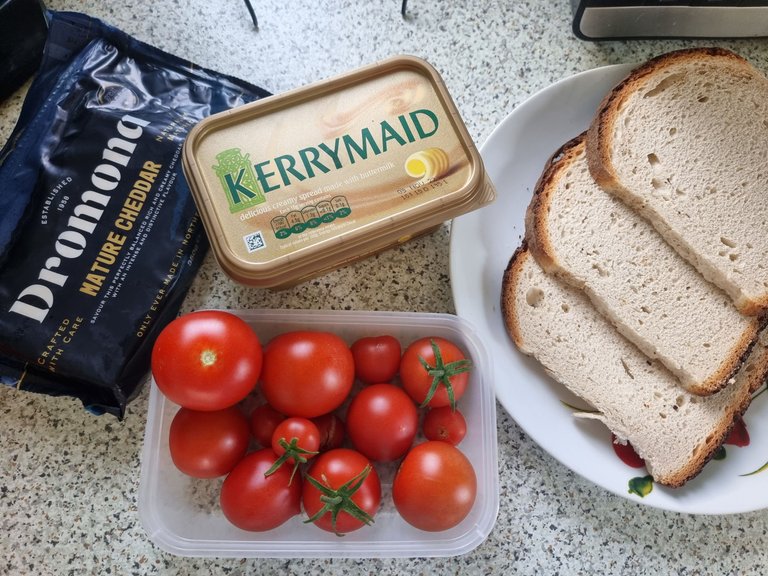 The first thing I do is spread butter on our bread and toast it a wee bit or just melt it in while in the oven.
While waiting cut the tomatoes.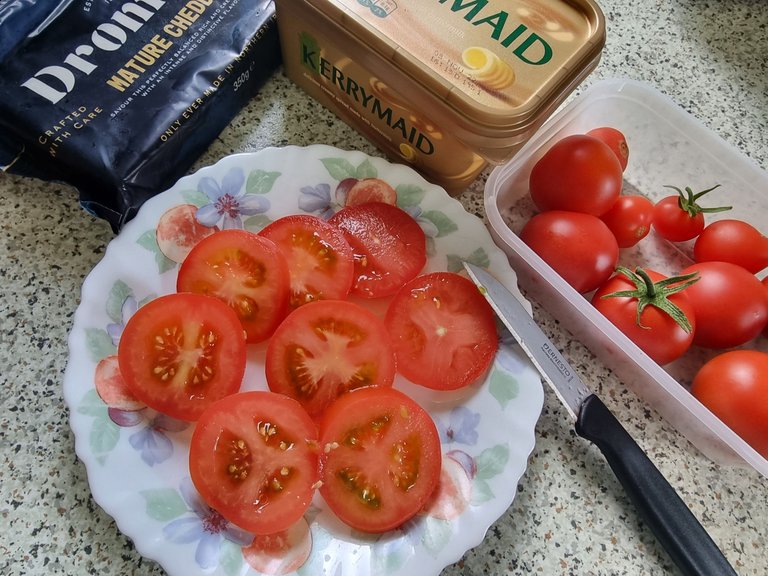 And put them on the bread.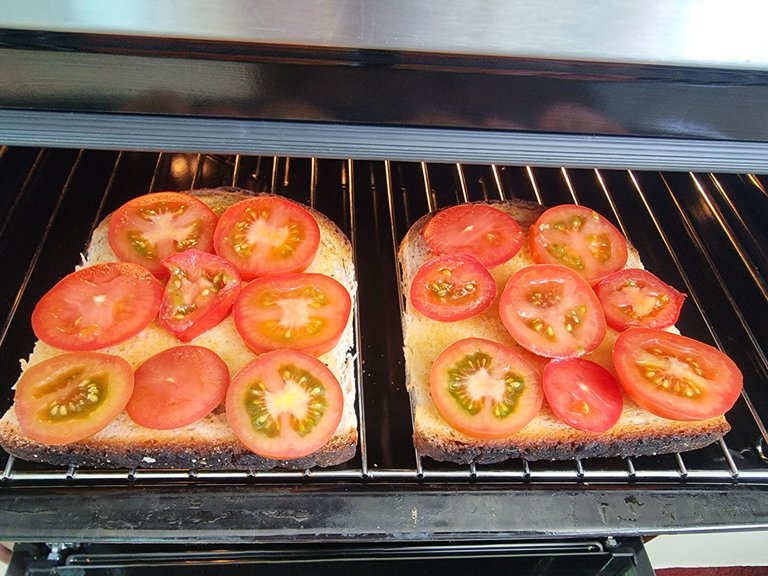 Add a shake of salt as Mum always say.
And then start cutting the cheese. It's better if I already have the sliced ones but I only have this at the moment. So this will do.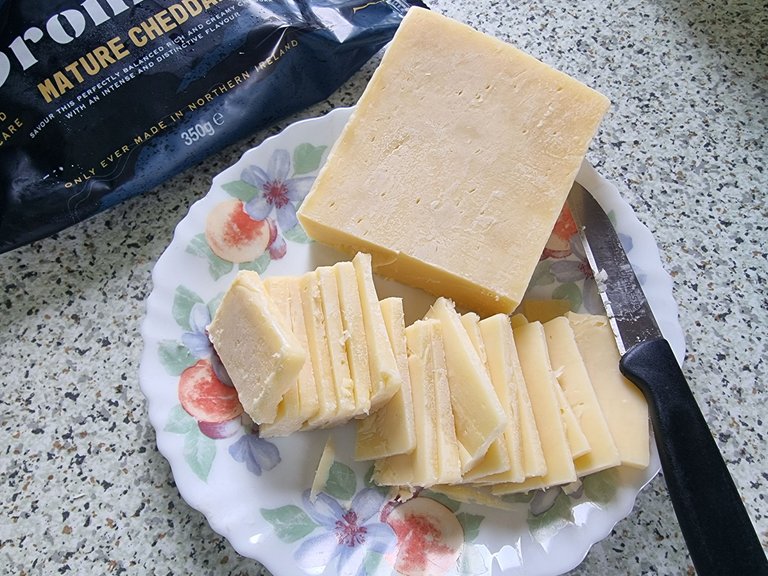 Then add the cheese. Put as many as you want.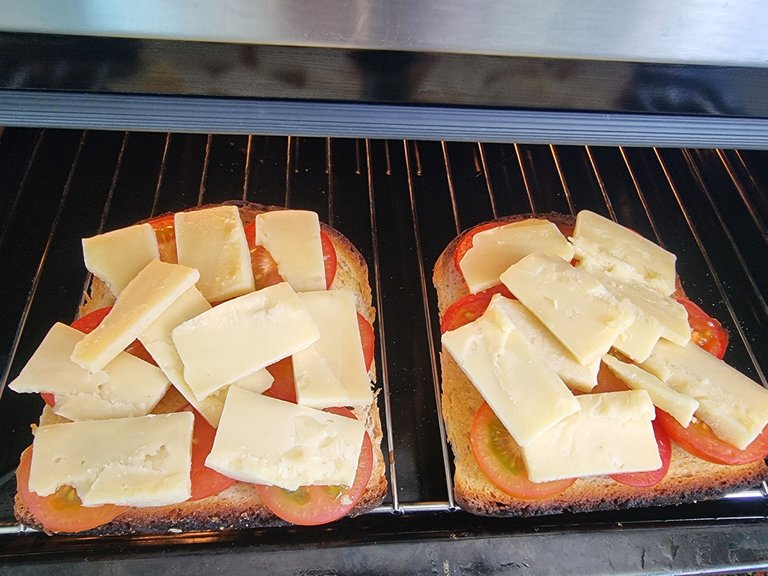 And watch as it melts.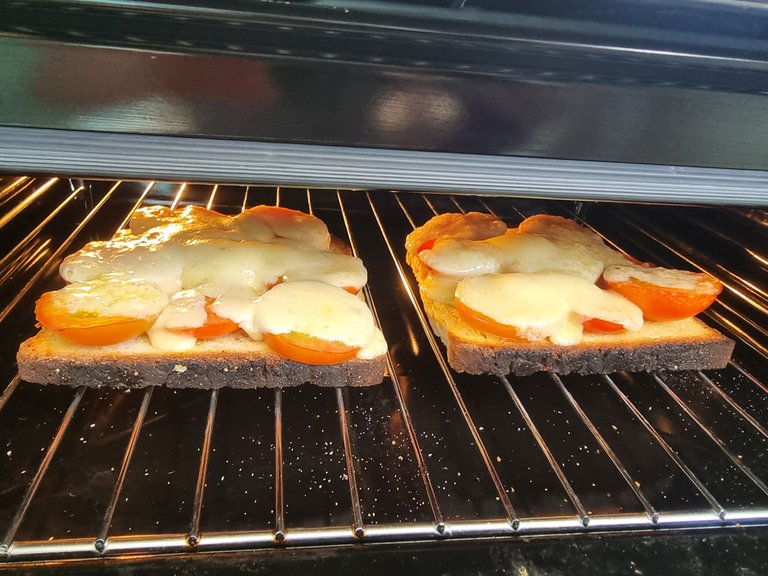 Mum likes it burnt but I like mine just right.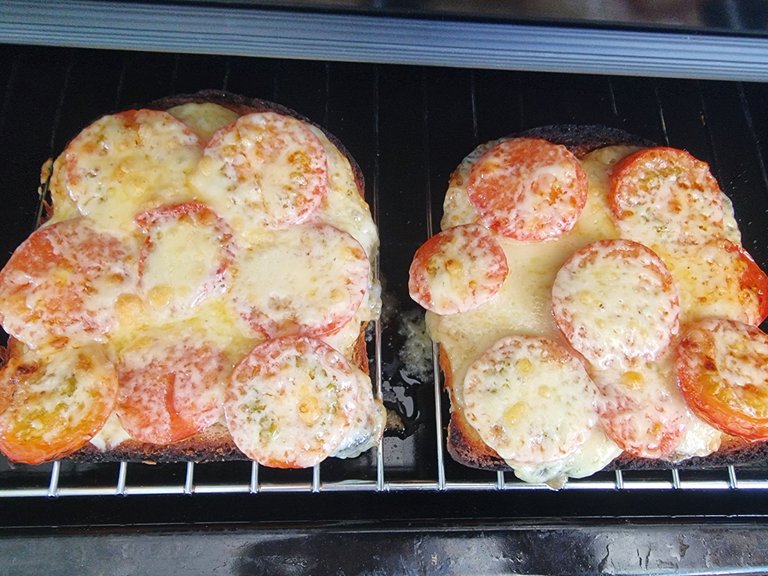 And for the finale. Yeah, now we're talking.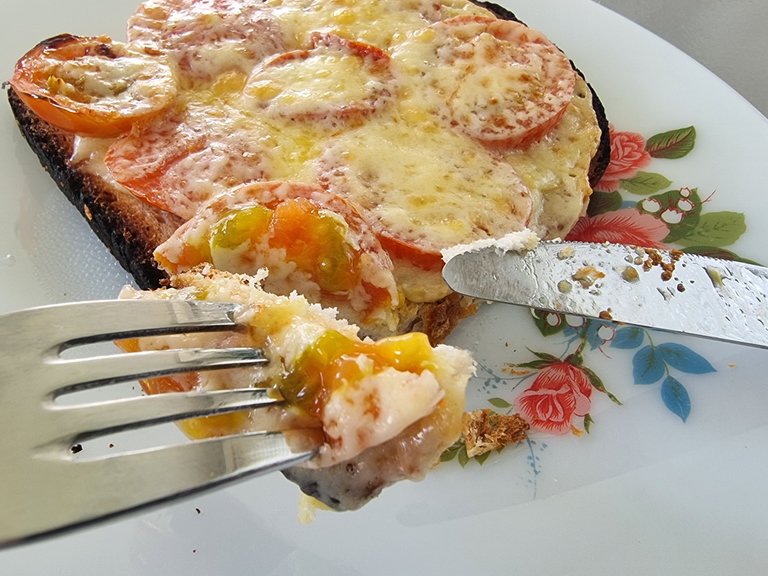 It's sooo good! Want to try it? Oh, common! Have a bite. Isn't it just good? I told you!
Thank you for reading and eating with me.
I hope you liked it!
❤❤❤