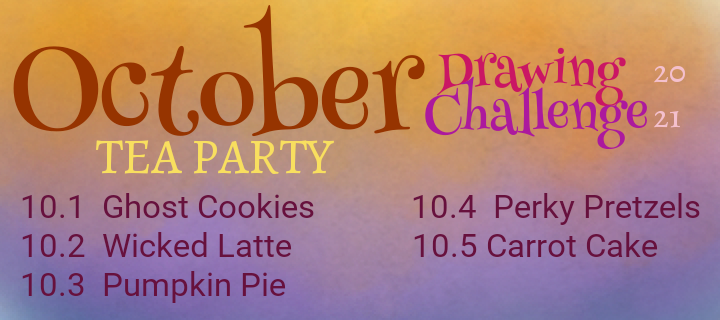 Hello creative community,
October had started that was quite fast and this post is a day late. Anyway, if you are looking for an alternative to the Inktober challenge this might interest you. I am sharing these drawing prompts which you can use for October 1 to 5. This week the theme is about tea party. There are five basic prompts which you may interpret in any way you desire. Show us what you got.
Practice helps us get better each time we try. That is the aim of
Draw A Day Challenge I think this a good community to join and participate in if you are looking for fun and inspiring challenges related to art, drawing, scribbles and many more. Why not give it a try and show us your drawing. You may use the hash tag #drawaday so it will be easier to find. If you are already a member of the Draw A Day community, you may simply post your creation here and help the community grow. If you want to be a part of the community simply click on this link I can't wait to see your entries.
Feel free to share this list to your friends. Cheers and thanks for dropping by.
Nini