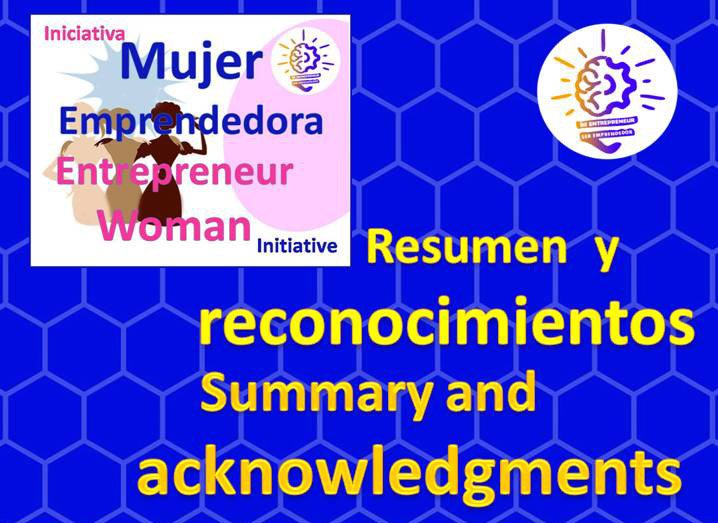 Español
Reciban un cordial saludo, amigos, miembros de la comunidad Be Entrepreneur. Hoy complacidos por su participación activa en la iniciativa "Mi mayor desafío como emprendedora" realizada en el marco de la celebración del Día Mundial de la Mujer Emprendedora.
Dicha celebración es una oportunidad única para visibilizar a todas aquellas mujeres que han decidido abrirse camino en el mundo de los negocios, una actividad que si se quiere no es nueva, pero es ahora cuando existe una preparación sistemática que brinda los conocimientos necesarios para emprender con mayores posibilidades de éxitos y la mujer ha sabido aprovechar las estrategias que se ofrecen.
En esta ocasión el tema se prestó para resaltar a mujeres valiosas que se convierten en ejemplo para alguien, así como para resaltar valores de solidaridad, empatía, sororidad, respeto y admiración.
De igual manera llegaron post centrados en los desafíos que se han encontrado al emprender y como han logrado superarlos para darle continuidad y fortaleza a sus proyectos.
Para todos los que dijeron presente, para aquellos que apoyan con su voto, lectura y comentario cada post publicado en la comunidad, gracias, gracias por ser y estar.
English
Greetings, friends, members of the [Be Entrepreneur] community (https://peakd.com/c/hive-140971/created). Today we are pleased for your active participation in the initiative "My biggest challenge as an entrepreneur", held in the framework of the celebration of the World Entrepreneurial Women's Day.
This celebration is a unique opportunity to make visible all those women who have decided to make their way in the business world, an activity that is not new, but it is now when there is a systematic preparation that provides the necessary knowledge to undertake with greater chances of success and women have been able to take advantage of the strategies offered.
On this occasion, the theme lent itself to highlight valuable women who become an example for someone, as well as to highlight values of solidarity, empathy, sisterhood, respect and admiration.
Similarly, there were posts focused on the challenges they have encountered in entrepreneurship and how they have managed to overcome them to give continuity and strength to their projects.
For all those who were present, for those who support with their vote, reading and commenting on each post published in the community, thank you, thank you for being and being there.
---

---
En esta iniciativa ofrecimos tres reconocimientos consistentes en 100 puntos ecency para cada uno. A continuación presentamos los autores seleccionados por su trabajo de reconocimiento y motivación para impulsar, a través de sus palabras, a la mujer emprendedora. ¡Felicitaciones! Y gracias por ser parte de la comunidad.
También damos un reconocimiento especial a @danokoroafor por presentar un contenido donde resalta el valor de la mujer emprendedora de las zonas rurales. ¡Felicitaciones!
In this initiative we offered three awards consisting of 100 ecency points for each one. Below we present the authors selected for their work of recognition and motivation to promote, through their words, the entrepreneurial woman. Congratulations! And thank you for being part of the community.
We also give special recognition to @danokoroafor for submitting content highlighting the value of women entrepreneurs in rural areas. Congratulations!
---
---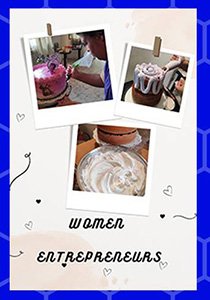 [ESP-ENG] WOMEN Entrepreneurs - Initiative 🎂🧁💖
---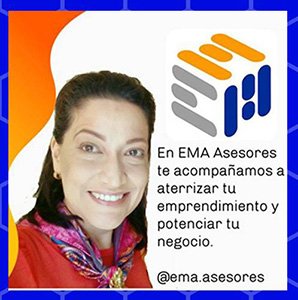 INICIATIVA Mi mayor desafío como emprendedora/My biggest challenge as an entrepreneur
---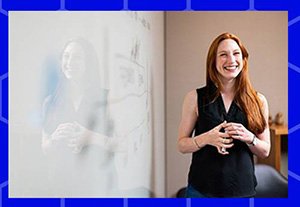 Desafíos como Emprendora / Challenges as an Entrepreneur
---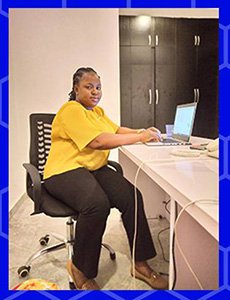 Why Rural Women Entrepreneurship Matters | Por qué es importante el espíritu empresarial de las mujeres rurales
---
Gracias a la comunidad @holos-lotus y a @ecency por el apoyo constante a Be Entrepreneur.
Thanks to the @holos-lotus community and @ecency for the continued support of Be Entrepreneur.
---

---
Al Leer, Votar y Comentar, fortalecemos nuestras cuentas y construimos comunidad.
By Reading, Voting and Commenting, we strengthen our accounts and build community.

---
¿Quieres apoyar?
Puedes hacerlo uniéndote al trail de nuestra Comunidad, delegando HP a nuestra cuenta administradora @beentrepreneur, designándonos como beneficiarios de un pequeño porcentaje de tu publicación, aportando ideas, financiando iniciativas, comentando las publicaciones de otros usuarios.
¡A todos gracias y éxito en todo lo que emprendan!
Do you want to support?
You can do this by joining the trail of our Community, delegating HP to our administrator account @beentrepreneur, designating us as beneficiaries of a small percentage of your publication, contributing ideas, financing initiatives, commenting on other users' publications.
Thank you all and success in everything you undertake!

¡Suscríbete! / Subscribe!

Be Entrepreneur
---
Traducción realizada con DeepL / Translation made with DeepL.
Fuente de Imágenes Archivo personal
Designamos como beneficiario del 5% de este post a @miriannalis por aportar su granito de arena a nuestra Comunidad con su delegación / We designate @miriannalis as beneficiary of 5% of this post for contributing his grain of sand to our Community with his delegation.

Banners realizados en Canva con los elementos disponibles en su versión gratuita / Banners made in Canva with the elements available in its free version.

Logos cortesía de las comunidades / Logos courtesy of the communities.

Logo creado por Estefanía Crusco/Logo created by Estefania Crusco.