Businesses fail for many reasons. The most common reason is that they do not have the right skillset for their industry. This can be a result of not having the right education or experience, or it could be because they are in an industry that has changed so much that their skills are no longer relevant.
Another reason why businesses fail is because they don't have enough capital to grow and keep up with market changes. For example, if a business needs to buy new equipment to keep up with production, but doesn't have enough money to do so, then the business will likely fail because it can't produce enough products to meet demand.
There are many reasons for the failure of businesses. The most common ones are lack of investment, lack of capital, and lack of profitability. Some entrepreneurs find it hard to grow their business because they don't have enough capital, while others fail to make profits. Investors may also stop supporting a company if they believe it will not be able to generate enough profit in the future.
Las empresas fracasan por muchas razones. La razón más común es que no tienen el conjunto de habilidades adecuado para su industria. Esto puede ser el resultado de no tener la educación o la experiencia adecuada, o podría ser porque están en una industria que ha cambiado tanto que sus habilidades ya no son relevantes.
Otra razón por la que las empresas fracasan es porque no tienen suficiente capital para crecer y mantenerse al día con los cambios del mercado. Por ejemplo, si una empresa necesita comprar nuevos equipos para mantener el ritmo de producción, pero no tiene suficiente dinero para hacerlo, es probable que la empresa fracase porque no puede producir suficientes productos para satisfacer la demanda.
Hay muchas razones para el fracaso de las empresas. Las más comunes son la falta de inversión, la falta de capital y la falta de rentabilidad. A algunos empresarios les resulta difícil hacer crecer su negocio porque no tienen suficiente capital, mientras que otros no consiguen obtener beneficios. Los inversores también pueden dejar de apoyar a una empresa si creen que no será capaz de generar suficientes beneficios en el futuro.
Many businesses fail for a variety of reasons. This can be due to lack of capital, poor management, or a lack of understanding of the market. It can also be due to the fact that the owner is not a good entrepreneur and cannot provide customers with what they want. One business that has been successful in the past is Apple Inc., which was founded by Steve Jobs and Steve Wozniak in 1976. They were able to create products that customers wanted and had enough capital to invest in their company.
Businesses are not always successful. There are many reasons for their failure and we need to understand them in order to avoid the same mistakes. Some of the most common reasons for business failure are lack of planning, poor management, lack of capital, and poor marketing. It is important that entrepreneurs have a plan before they start their business and they have a clear understanding of what it takes to be successful.
Many businesses fail because they are not able to identify the root cause of their problem. They might be spending too much time and money on one aspect of their business, while neglecting other important areas. This can lead to a downfall in the business's success. The key to success is identifying what is going wrong and fixing it before it becomes a problem. If you are not able to identify and fix your problems, then you will be unable to grow your company.
Muchas empresas fracasan por diversas razones. Puede deberse a la falta de capital, a una mala gestión o a la falta de conocimiento del mercado. También puede deberse a que el propietario no es un buen empresario y no puede ofrecer a los clientes lo que quieren. Una empresa que ha tenido éxito en el pasado es Apple Inc. que fue fundada por Steve Jobs y Steve Wozniak en 1976. Fueron capaces de crear productos que los clientes querían y tenían suficiente capital para invertir en su empresa.
Las empresas no siempre tienen éxito. Hay muchas razones para su fracaso y debemos entenderlas para evitar los mismos errores. Algunas de las razones más comunes del fracaso empresarial son la falta de planificación, la mala gestión, la falta de capital y la mala comercialización. Es importante que los empresarios tengan un plan antes de poner en marcha su negocio y que tengan claro lo que hace falta para tener éxito.
Muchas empresas fracasan porque no son capaces de identificar la raíz de su problema. Puede que estén dedicando demasiado tiempo y dinero a un aspecto de su negocio, mientras descuidan otras áreas importantes. Esto puede conducir a la caída del éxito del negocio. La clave del éxito es identificar lo que va mal y solucionarlo antes de que se convierta en un problema. Si no es capaz de identificar y solucionar sus problemas, no podrá hacer crecer su empresa.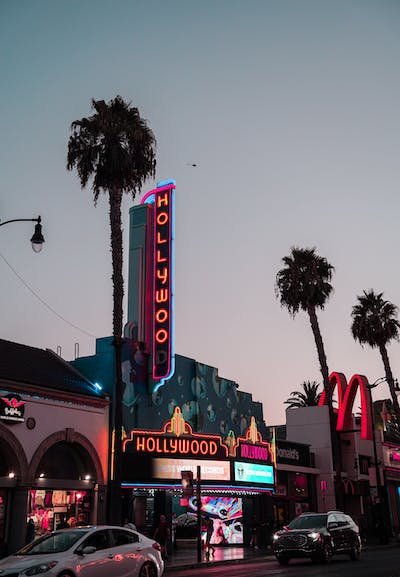 It's not easy to start a business. Many entrepreneurs will fail in the process of their business. But why? Is it because they don't have enough capital? Or is it because of the lack of skills? No, it's not that easy. There are many reasons why businesses fail. The most common one is the lack of skills and knowledge in running a business. After all, what do you think is more important: your skills or your money?
The main reasons for business failure are:
Lack of planning and research.

Lack of understanding of the market.

Poor management.

Poor finance.

Poor quality products or services.
Successful entrepreneurs are often self-made, so it is no surprise that they are the ones who know best how to avoid pitfalls. But, there are some general reasons why many businesses fail. According to a study by the Small Business Administration (SBA), the top reasons for business failure include: lack of market research, poor management skills, lack of business experience, and lack of capital.
The reasons for business failure are varied and many. There are many reasons for a business to fail, but the most common are not understanding the market, not having enough capital, or not being able to produce profit.
No es fácil poner en marcha un negocio. Muchos empresarios fracasarán en el proceso de su negocio. Pero, ¿por qué? ¿Es porque no tienen suficiente capital? ¿O es por la falta de habilidades? No, no es tan fácil. Hay muchas razones por las que los negocios fracasan. La más común es la falta de habilidades y conocimientos para dirigir un negocio. Después de todo, ¿qué crees que es más importante: tus habilidades o tu dinero?
Las principales razones del fracaso empresarial son:
Falta de planificación e investigación.
Falta de conocimiento del mercado.
Productos o servicios de mala calidad.
Los empresarios de éxito suelen estar hechos a sí mismos, por lo que no es de extrañar que sean los que mejor saben evitar los escollos. Pero hay algunas razones generales por las que muchos negocios fracasan. Según un estudio de la Administración de Pequeñas Empresas (SBA), las principales razones del fracaso empresarial son: la falta de estudios de mercado, la escasa capacidad de gestión, la falta de experiencia empresarial y la falta de capital.
Las razones del fracaso empresarial son variadas y numerosas. Hay muchas razones para que un negocio fracase, pero las más comunes son no entender el mercado, no tener suficiente capital o no ser capaz de producir beneficios.