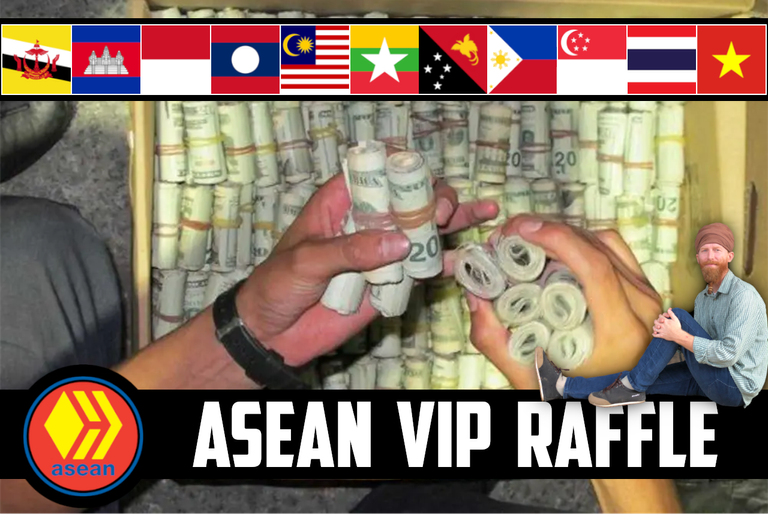 Greetings, @JustinParke here with another ASEAN Hive VIP Delegator Raffle post, where I announce the winners and ramble a bit.

🌏 ASEAN Hive Community 🐃
🎟️ Delegator Raffle #121 🎰
September 23rd, 2023

     This week there were no new delegation updates, but that doesn't mean there wasn't any activity. ASEAN Hive always has something going on, and the most exciting thing coming up is that we're nearly to 100,000 HP in @asean.hive delegations not from my family and I. I have been powering down all HP over 10,000 in the curation account and converting it to HBD Savings. I would like to soon introduce a monthly or weekly HBD Saving rewards payout for delegators, so stay tuned for that.
     Now that we have surpassed or nearly surpassed 100,000 HP I have been considering powering down all earnings and converting to HBD Saving, then using the interest earned as the rewards. It will not be nearly as profitable as other delegation options, but ASEAN Hive is a full-time job, so it's important that I make running the community profitable in order to ensure long-term sustainability when or if I am unable to keep doing it.
     The internet has been unstable here for a couple of weeks, my wife is suffering health and fatigue problems, my children need guidance, and so basically I've had to give up blogging for now and split my time between house-husbanding and ASEAN Hive duties. My blog was the #1 source of income for my family, so I must say I am worried about the future, but there is just no time for me to earn an income at the moment. Sorry for the off-topic ramble, let's just keep moving and see this week's winners.

🎊 Winners 🎊
💎@gooddream 💿@kbv.animalwelf 👑@ahleap 🥈@pinkchic 🥉@maulidar


How The VIP Delegator Raffle Works
     Every raffle I tally the total HP delegated to the @asean.hive curation account, and one raffle ticket is allocated for each HP delegated by you ASEAN Hivers (excluding [me] @justinparke, @srey-yuu, @sakana & @sreypov), with a minimum delegation of 50 HP to be eligible for the ASEAN Hive VIP 🥉 BRONZE Raffle.
     There are five separate raffles, one for each VIP tier, and each tier's prize is a post beneficiary status equivalent to the tier's total percentage of raffle tickets allocated. This means the percentages of each tier's share of the prize is fluid, and I think it makes the raffle more fun and fairer.
     This week's total effective HP is 147,334, and total delegated HP is 134,933 HP (99,136 HP minus ASEAN team member delegations & delegations under 50 HP), so I plugged the numbers into my Raffle Picker iOS app, selected "pick winners," and the results were instantly and randomly calculated.

ASEAN Hive VIP 💎 DIAMOND
62% Beneficiary Raffle
(10,000 HP+ Delegation)
* Note - @davidke20 requests to have no more tickets than @gooddream regardless of his delegation amount, so each raffle I allocate them them both the same number of tickets. It's not a typo or error in case you were wondering.
ASEAN Hive VIP 💿 PLATINUM
27% Beneficiary Raffle
(1,000 HP+ Delegation)
ASEAN Hive VIP 👑 GOLD
5% Beneficiary Raffle
(500 HP+ Delegation)
ASEAN Hive VIP 🥈 SILVER
5% Beneficiary Raffle
(100 HP+ Delegation)
ASEAN Hive VIP 🥉 BRONZE
1% Beneficiary Raffle
(50 HP+ Delegation)

WANT TO SUPPORT ASEAN HIVE COMMUNITY?
FOLLOW OUR VOTING TRAIL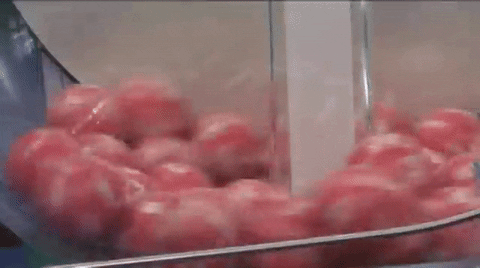 If you would like to support the
ASEAN Hive Community
and the curation of Southeast Asian content on the
Hive
blockchain, please refer to the delegation links below and/or follow our
VOTING TRAIL
. All
HIVE
generated by the
@ASEAN.Hive
account will be powered up to support the community.