---
Ikan Salai
---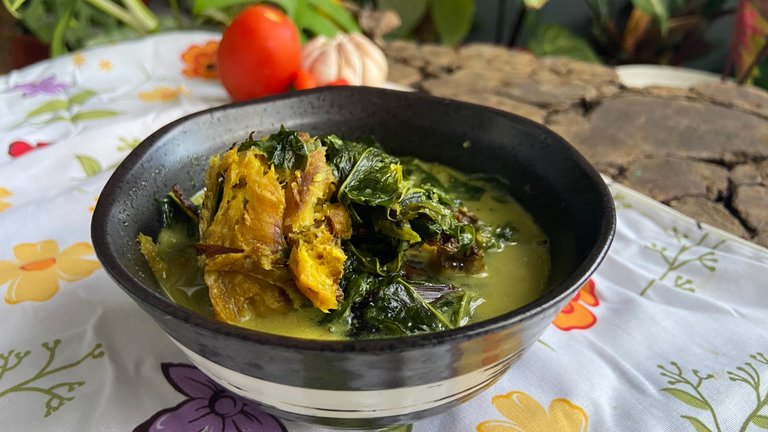 Ikan Salai (smoked fish) is one type of food made with the technique of food preservation that has existed since a long time ago . As we know, in ancient times there has been no place to deposit the food such as a refrigerator. So, people in that time to think how to keep food products obtained in the day it does not rot when stored.
Ikan Salai made by the method of fumigation. So, fresh fish cleaned from the contents of the stomach and viscera are then heated by means of fumed. The process of curing should be using firewood as it will make the scent of fish sale is more fragrant.
For that, in the challenged Hive Top Chef this time, I want to introduce typical food from my state, Medan, North Sumatra, Indonesia. This food is a food which is very delicious, let's see how to make it!
---
---
Gulai Cassava Leaves with Smoked Fish
---
Ingredients:
Young Cassava leaves
1 pcs Fish salai (Smoked Fish)
Coconut milk
5 cloves Shallots
3 cloves of garlic
Lemongrass
Turmeric leaf
Bay leaf
Ginger
Turmeric
Water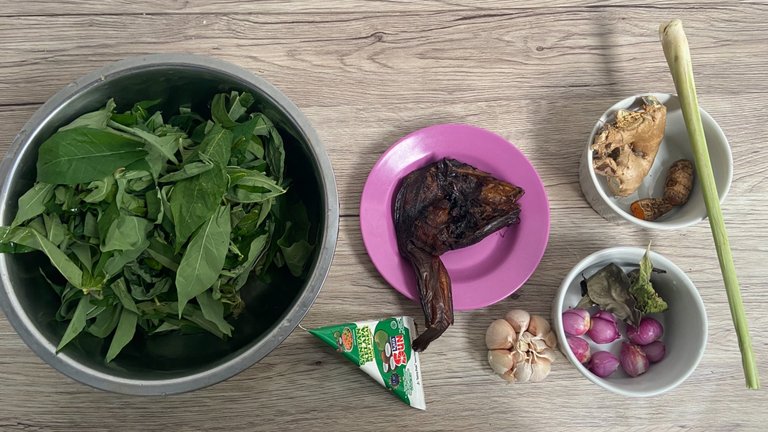 ---
---
How to cook cassava leaves with the smoked fish (ikan salai):
---
---
Pick and wash the cassava leaves. Choose from cassava leaves are still young so that the texture soft easy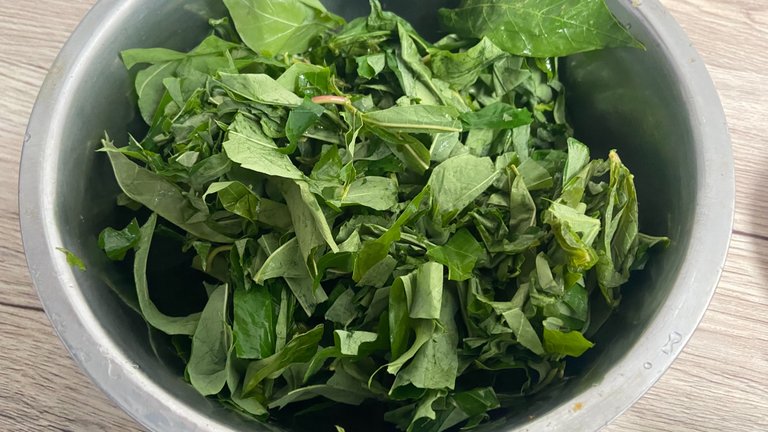 Puree of garlic, shallot and turmeric.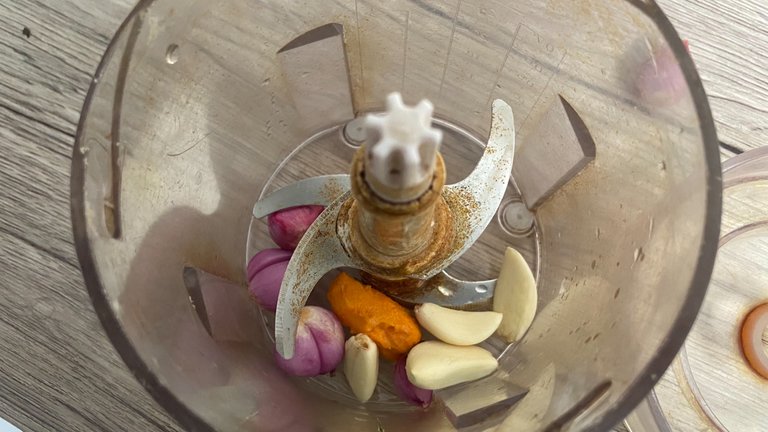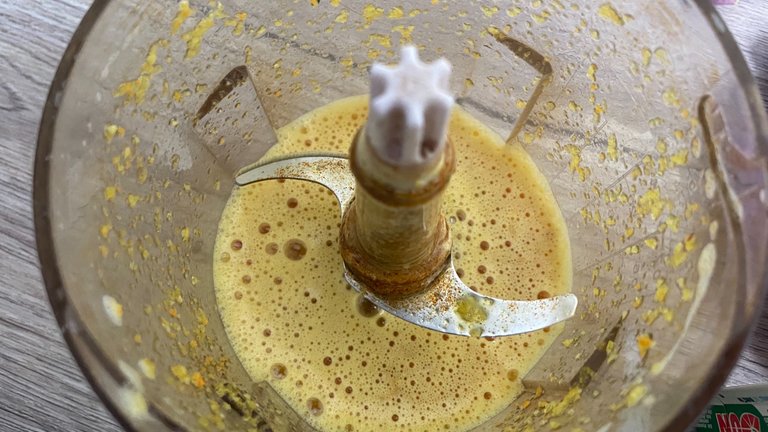 Boil 500 ml of water and coconut milk, then enter the herbs that have been smoothed.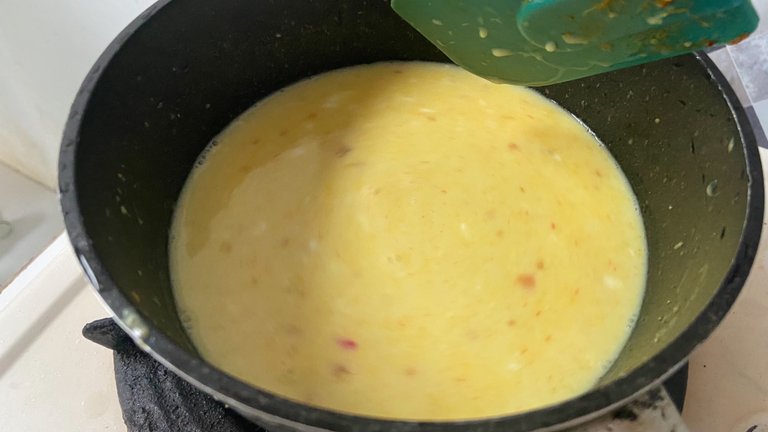 Add bay leaf, leaves, turmeric, ginger and lemongrass. Stir gently so that the coconut milk does not break.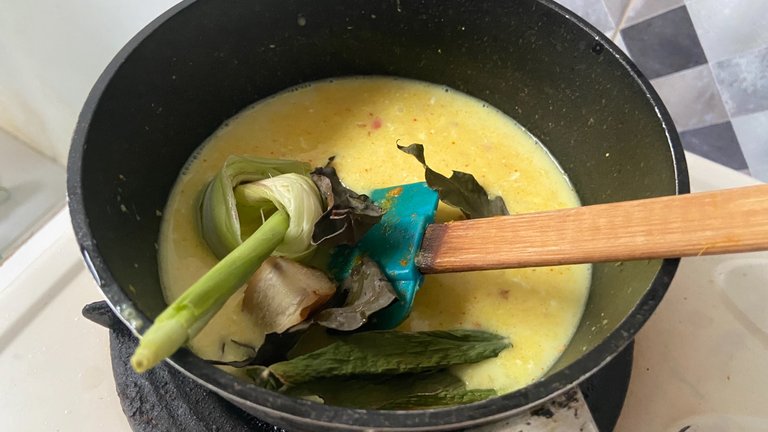 Then enter the cassava leaves are already on the site. Wait until the leaves of the sweet potato a little tender.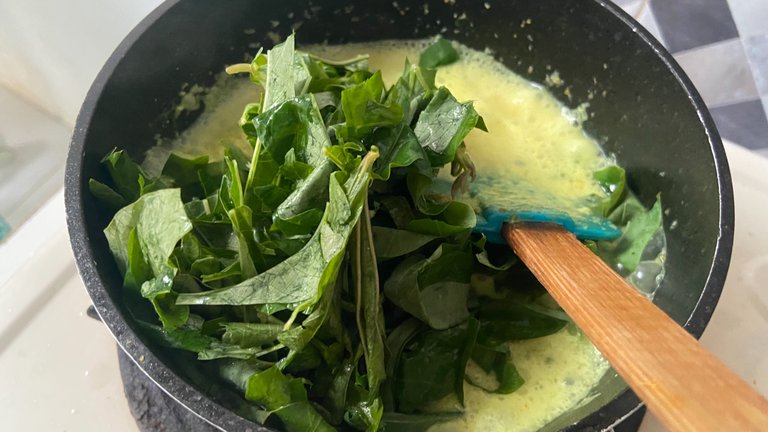 Enter the smoked fish (salai) and mix with coconut milk. Cook up to 10 minutes then remove from heat.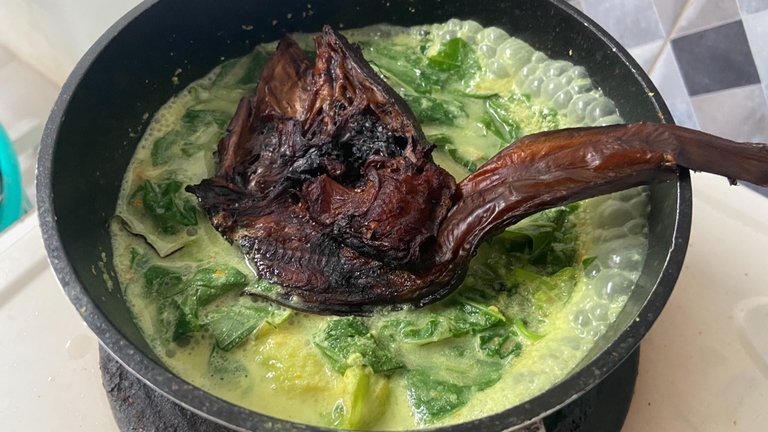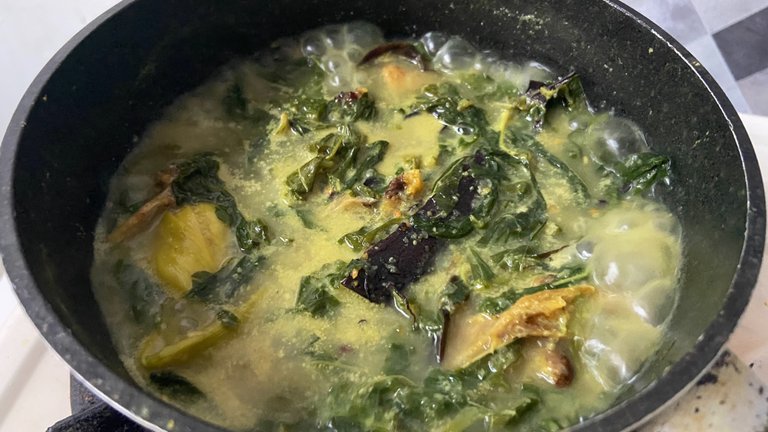 Gulai Cassava leaves with the smoked fish (salai) ready to be served.
This food is very suitable with warm rice. If you are interested to try? Please comment bellow!
See you in the next one.
-Regards-
---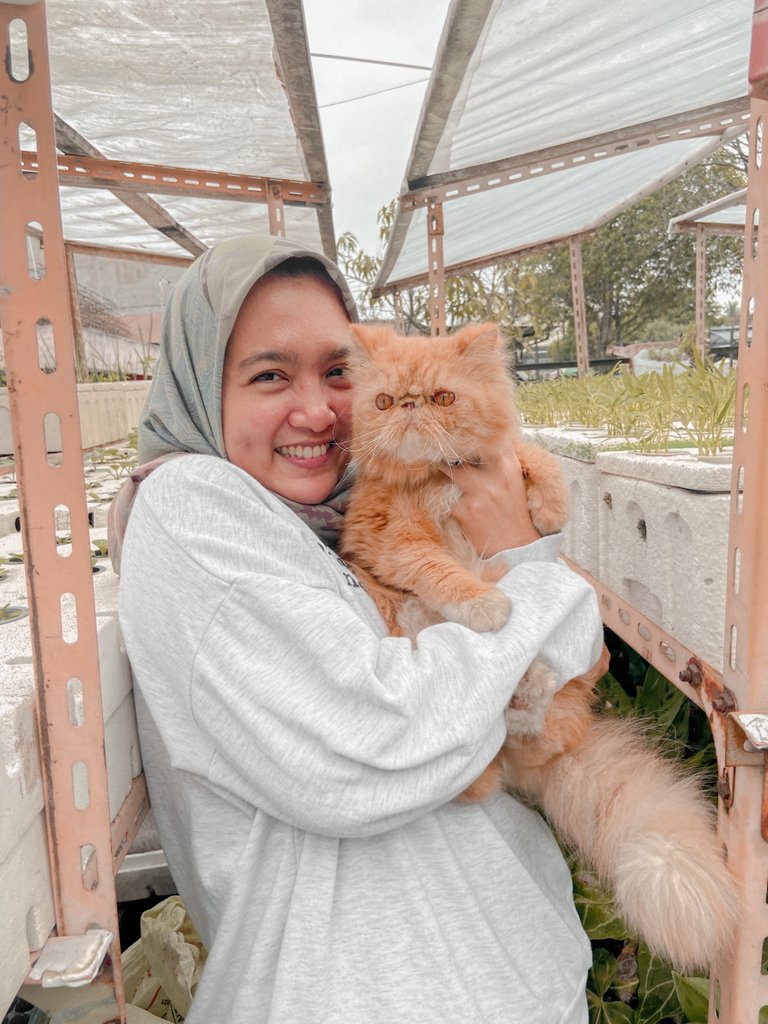 About Author
Annyeong yorobun! Welcome to wita's corner. Author is a full time housewife who loves to eat while writing. Enthusiasm to gardening and cooking. Like the exploration of new things and have many dream is unlimited. Always vote and give suggestions to advance this author.
If you like his content, don't forget to upvote and leave a comment below. Make sure to keep read and watch my content. Thankyou so much :)