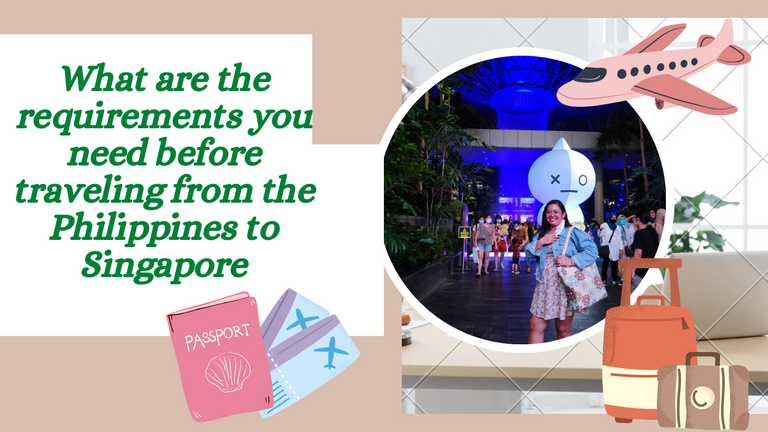 ---
Traveling during this pandemic can be exhausting, especially with so many requirements and paperwork to complete.
If you plan to visit Singapore, here are some things you should know.
---
REQUIREMENTS BEFORE TRAVELING TO SINGAPORE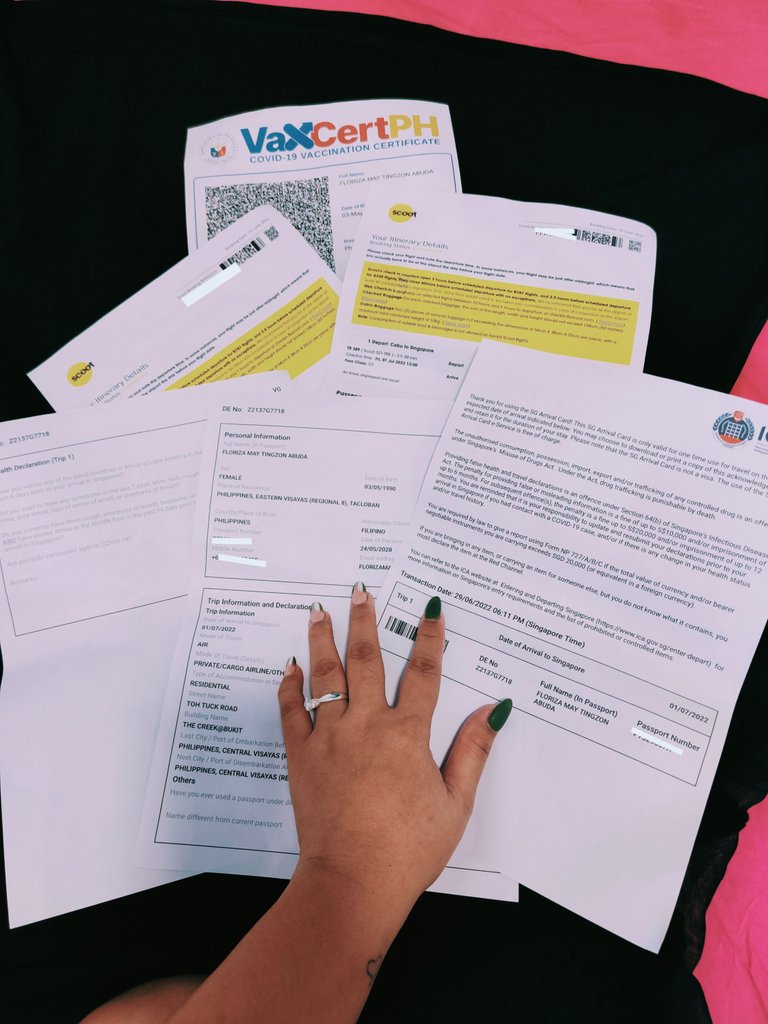 1.) Passport- Check the validity of your passport. Make sure it is 6 months valid before traveling.
2.) Round trip ticket- Make sure to print out your round trip ticket as you need to present it to the airport and also at the Immigration.
3.) Vaccination Card- You have to download it using this link; https://vaxcert.doh.gov.ph. You can present it by providing a photo or a printout.
4.) SG Arrival Card- You have to fill out the form using this link; https://eservices.ica.gov.sg/sgarrivalcard/
Fill out all of the information, including your flight information. Make sure to read the hyper blue link because it contains important information and restrictions. The application deadline for the SG Arrival card is three days before your flight.
5.) Travel Insurance- This is a very tricky part. Before traveling to Singapore I watched some YouTube videos and the Immigration Officer did not ask for this document from them but when the day of my flight I was asked to get a Travel Insurance as it will cause me from being offloaded. A passenger who is a frequent traveler to Singapore help me out and ask me to get my travel insurance through this link; (https://changiassure.changirecommends.com/covidinsurance?gclid=CjwKCAjwq5-WBhB7EiwAl-HEkrSLjJXJkb8x2Zk4OHNWusUZUSu97n3CAsOn711pZa2FV_GerBo4ORoCS7UQAvD_BwE)
It is easy to obtain and download, and you can pay with a debit or credit card. I paid SGD 33 (1,377.09) in total, including tax.
(Also you have to fill out the Departure Immigration card to be collected by the Immigration)
---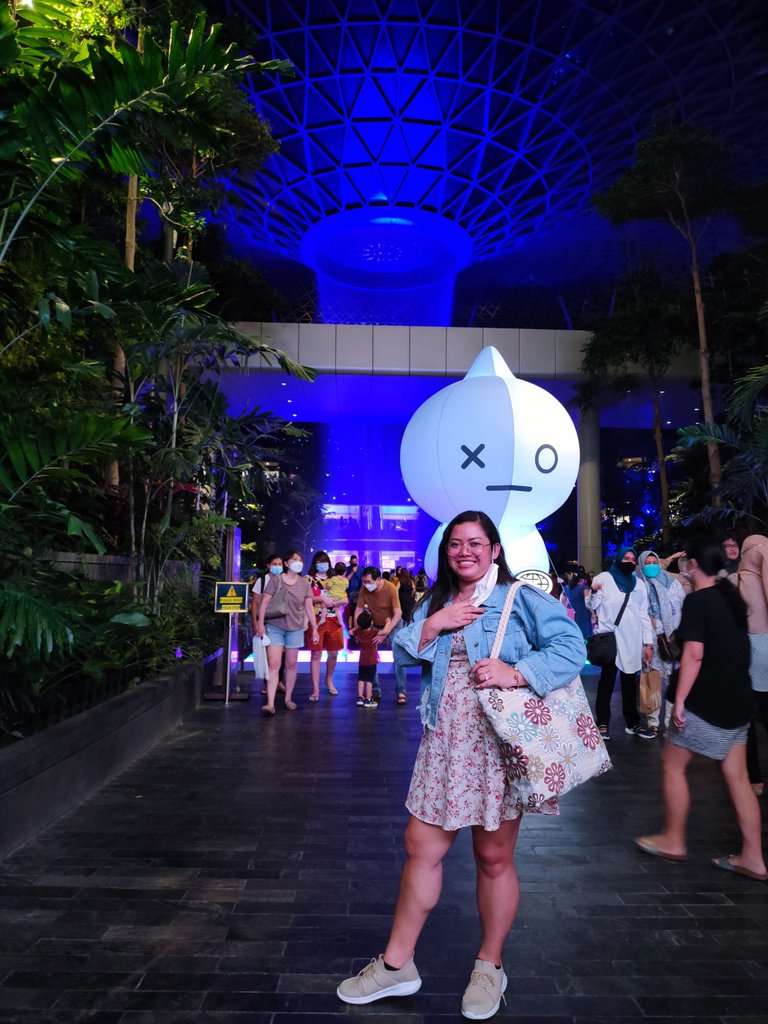 And that's me there taking a photo at the Jewel in Changi Airport.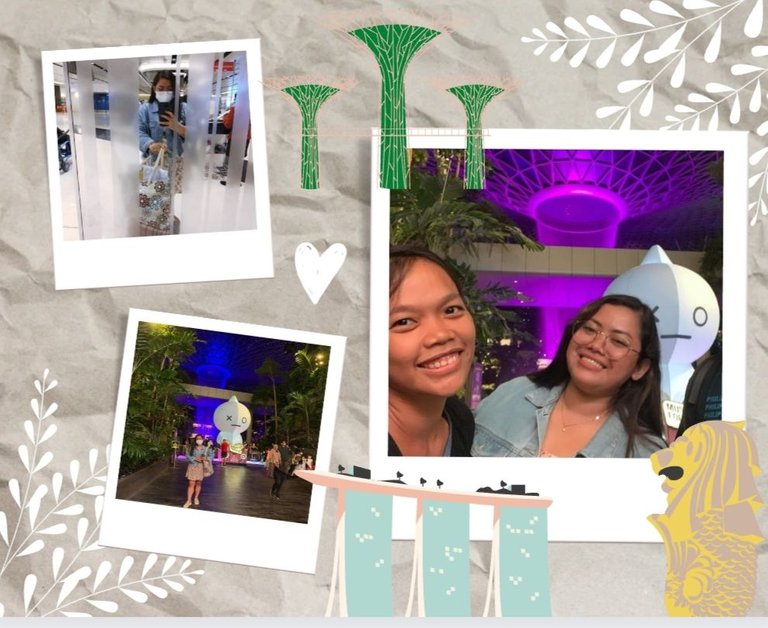 REQUIREMENTS GOING BACK TO PHILIPPINES
---
For Fully-Vaccinated
Show them your passport, and ticket and you have to fill out the "One Health Pass" https://www.onehealthpass.com.ph.
It needs your flight information, and vaccination information too.
Partially Vaccinated or No Booster Shot
You still have to fill out the one health pass but you have to present an Anti-gen negative test result (24 hours before the flight) or RT-PCR Negative test result taken 48 hrs before your flight.
Not Vaccinated
You still have to fill out One health Pass, also Anti-gen negative test result (24 hours before the flight) or RT-PCR Negative test result taken 48 hrs before your flight, and a confirm booking of your chosen hotel quarantine.
(And also the Arrival Immigration card and customs declaration form that needed to show when you arrive at the airport)
---
The lesson I've taken away from this experience of traveling outside the country in a new normal setup is to do more research before going. Never be afraid to ask or get information from friends who have been able to travel outside. Each country has different requirements, so you should double-check with the airlines as well.
So I hope this information is useful for those who are planning a trip to Singapore and want to have a good time. Stay tuned for my next blog about my experience crossing the border from Singapore to Malaysia. 👌🤗💕
---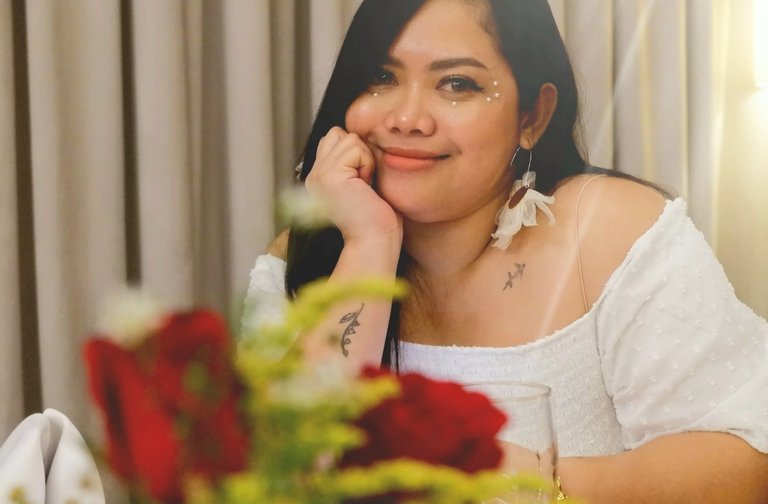 Explorewithsasha Blog about her passion, daily and weekly routine, travels, and experiences, and in between. I welcome comments and feedback to improve my content and to continue learning.
If you love what you read, feel free to comment, follow and upvote my content.
If you want to get to know me and reach out outside of this platform, feel free to check out my other social media accounts.
FACEBOOK
INSTAGRAM