Greetings to all aseanhivers and to all members here in hive platform.
Today's challenge is very exciting for me. The topics are very interesting because it is all about our Pets, either Dogs, cats, and other animals lives in the house. Let me share to you my pet dog named Heart-Heart. Well, this is an ordinary dog, this is very popular unlike the other attractive dogs, heart-heart is a shy dog.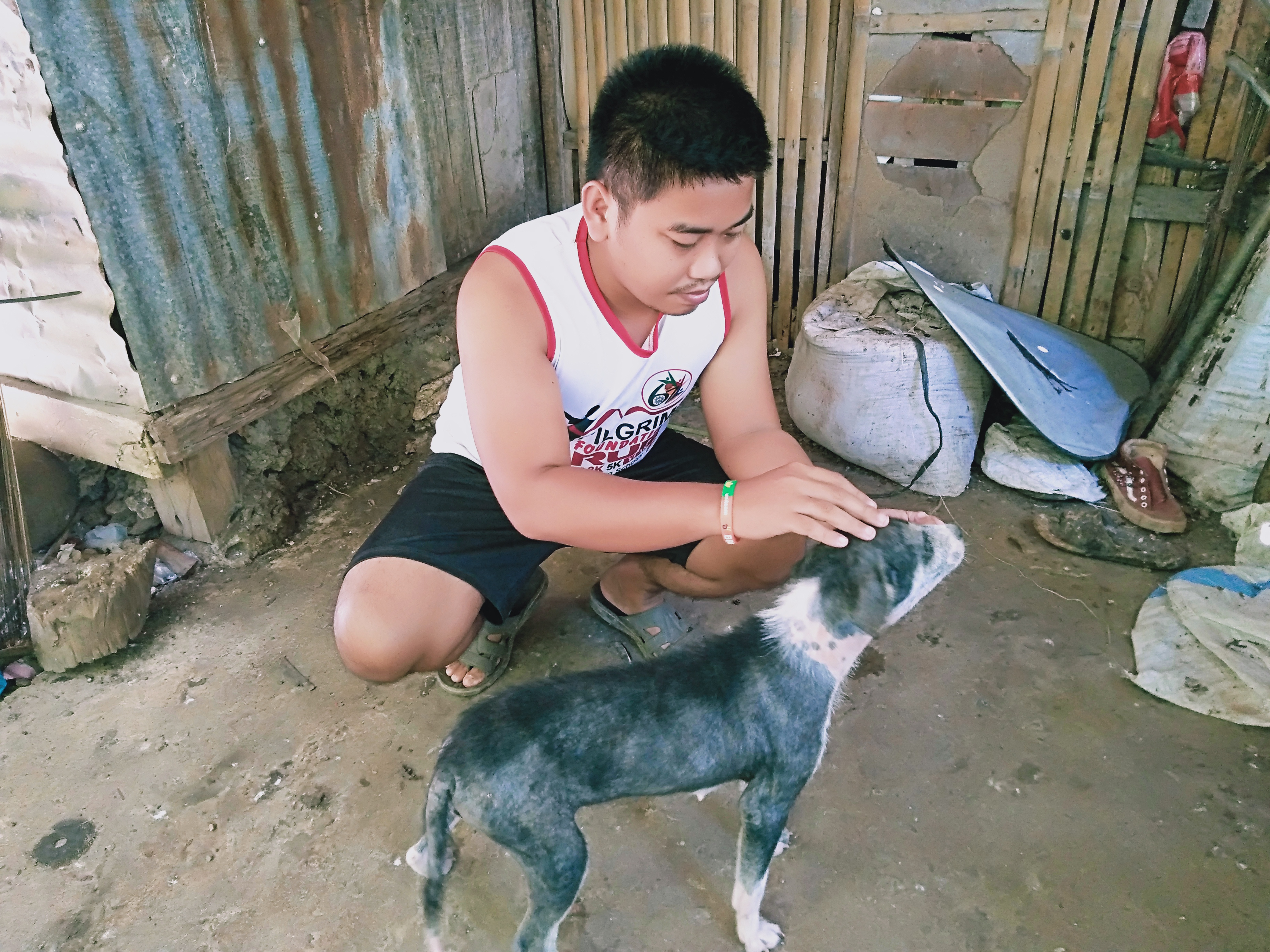 This is my pet heart-heart, I am not afraid to show this to all of you even if my pet dog was filled with more wounds on her body. The first time I seen and found this dog in the street, walking and her body was very weaken. It was very pitiful the first time I saw her.
That is why, I decided to adopted and take care of her. I have my great sacrifice with this dog because she needs a treatment and I brought some medicine to cure her.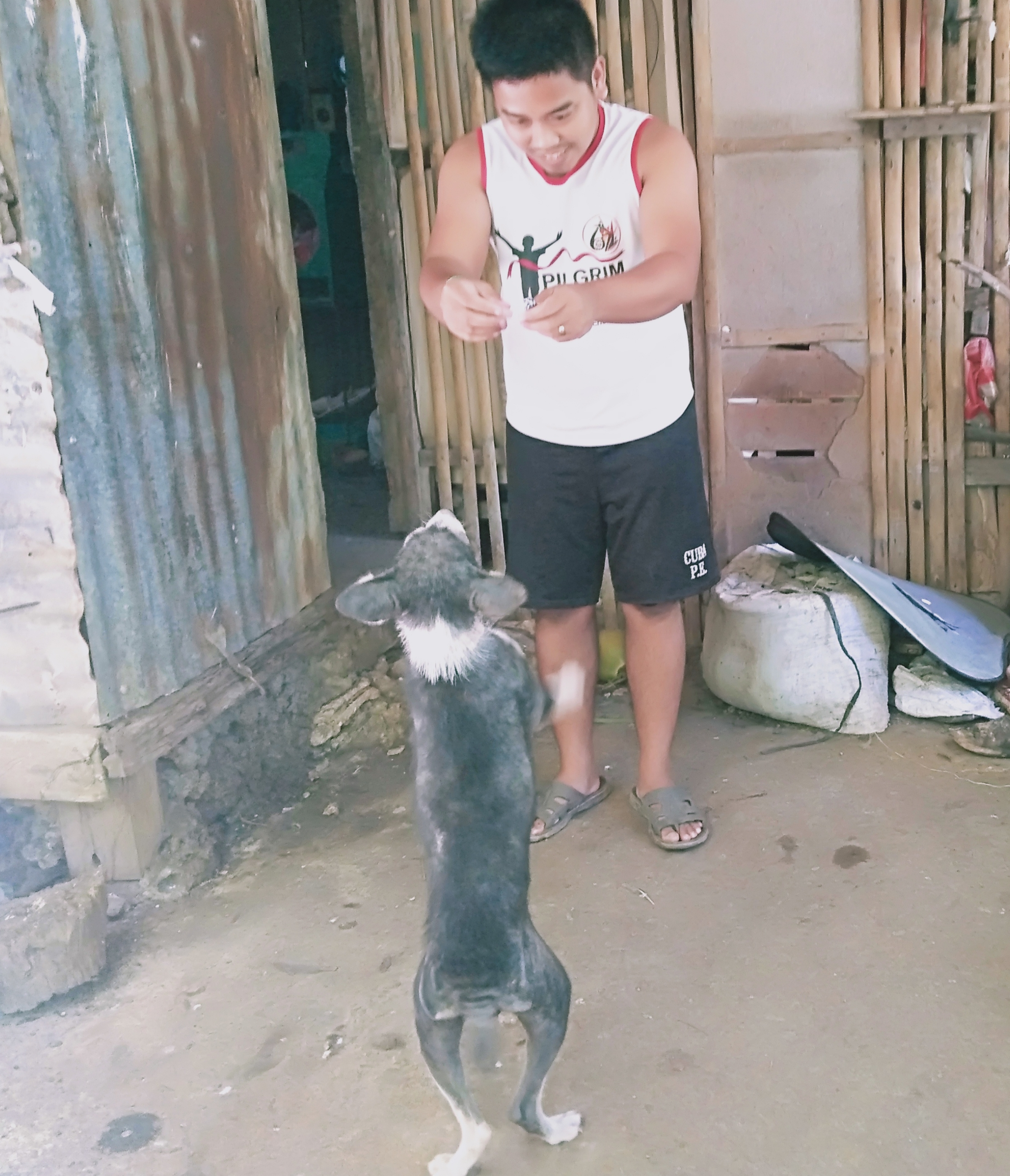 For the past years, heart-heart slowly revive her normal body and begun to gain strength. I am very happy to see that my fruit of labor, encourage and support to care with this dog giving me a good result.
She is very playful, and loving to her boss. Her fur are slowly grown and showed up and slowly her color appeared also.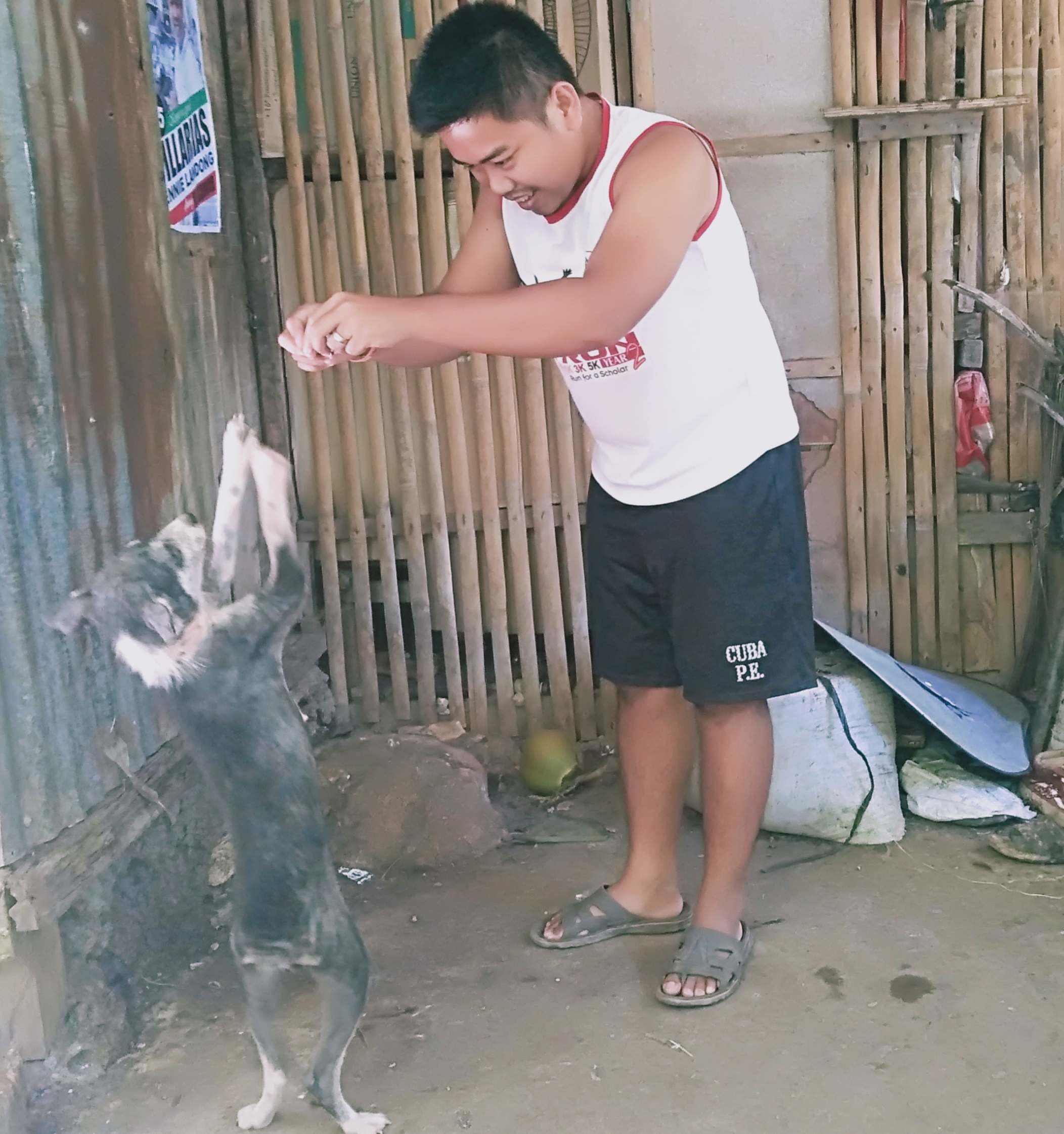 Recently, I tried to played a tricks with her. I decided to make her stand just like this one in the picture. It was very enjoyable and great time with my pet dog. As the words says that "Dogs is a man bestfriend". Well, I totally 💯 agree with this.
Saving lives not only human or people but also animals just like dogs can make us a responsible and respectful to all creatures. Animals have hearts and feelings they also get hurt, sad and mad that is why we should take care of them.
I would like to invite everyone to participate this challenge. This is very fun and express or show to us your story about your pets.
Until next post, have a goo day.